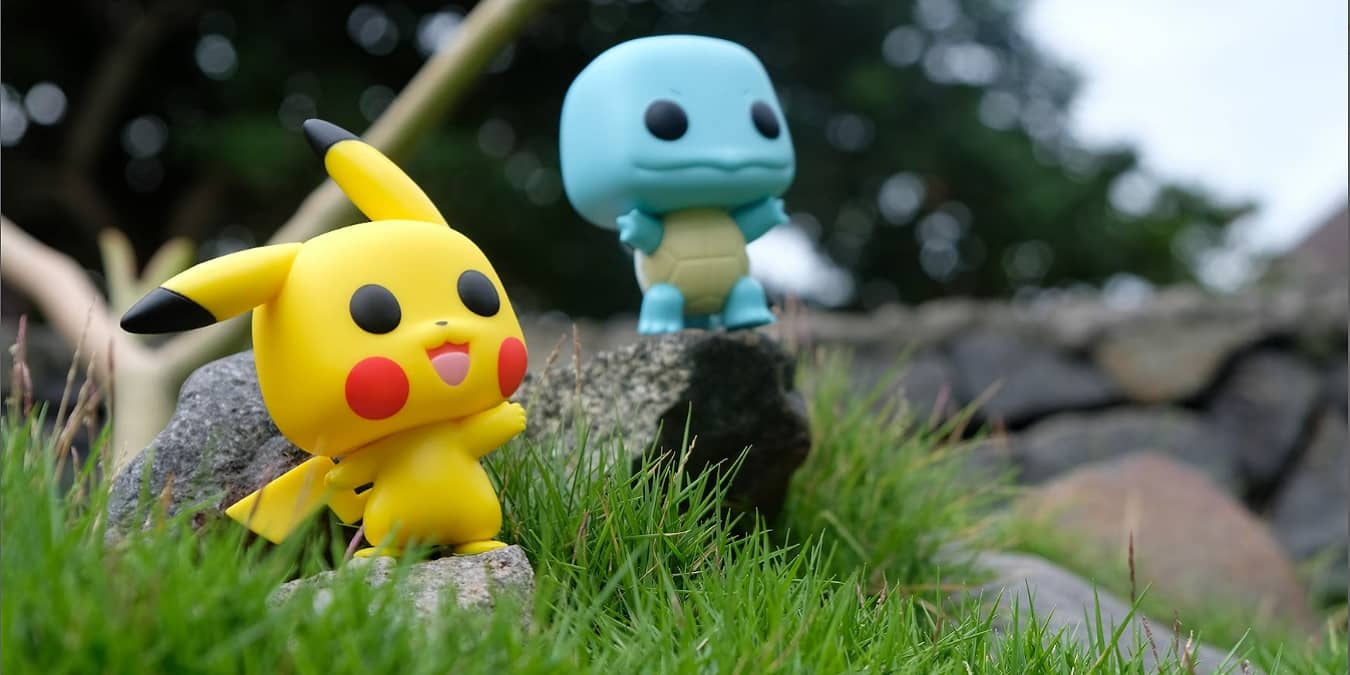 While most anything could be considered geek merchandise, there are some things that are just better to collect than others. Whether you're ready to start building a collection based on a favorite character, movie, universe, etc. or you're just looking to expand an existing collection with more variety, you have endless options. Plus, since it's now cool to be geeky, it's easier than ever to find collectibles for any fandom.
1. Funko POP!
If you don't have at least one Funko POP!, are you really a collector? From Marvel and DC to Star Wars and Disney, Funko has an seemingly endless number of collectible figures. It's hard not to love the big heads and small bodies on classic superheroes like Thor, Batman, Wonder Woman, and Spider-Man.
Of course, the ultimate collectors snatch up convention exclusive Funko POP! figures, which are limited edition and worth far more than their mainstream counterparts. Some geeks love collecting these so much that they have thousands, such as David Mebane who holds the Guinness World Record for the largest Funko POP! collection with over 7,000 figurines.
2. Comics
Comics have long been one of the best types of geek merchandise to collect. They're small, easy to store, and have served as the basis for many of the series and movies we love today. While you can buy and read comics online, many collectors prefer browsing physical stores looking for a rare edition or issue.
The right comics are worth a lot of money. For instance, in 2014, a perfect copy of Action Comics #1 sold for $3.21 million on eBay. Whether you're collecting classic comics or graphic novels, it's a collectible you can go back and enjoy time and time again.
3. Cards
Collectible card games (CCGs) and trading card games (TCGs) often work their way into ever expanding collections even after the appeal of playing the game is over. While Pokémon cards might be the first that come to mind, there are a wide variety of card games to collect, such as Yu-Gi-Oh! and Magic: The Gathering.
Obviously, some cards are more valuable than others, such as the Pikachu-Holo Illustrator, which sold for $6 million. However, the fun is in actually building your collection. And yes, you can still play the games as much as you want.
If someone you know is a huge Pokémon fan, check out these great gifts they might love.
4. Movie Set and Replica Props
Replica props, such as lightsabers and swords, are some of the most popular types of geek merchandise. These often make great display pieces, especially the high quality versions. For instance, show off this Rey Skywalker lightsaber by Force FX with the included display stand.
In addition to replicas, the real collectible gems are actual movie and TV show props. For example, you might snag a rare film strip, lithograph, or costume piece. These are items that were actually used during the making of the film or show. They're more expensive and hard to find, but can easily become the star of your collection.
5. Action Figures/Statues
The ultimate geek collectible that may have started your collection is action figures and statues. Whether they're posable or not, they're the perfect way to collect your favorite superheroes, villains, and movie/TV show characters. They don't even have to be mint in box, though they are more valuable that way. But, out of the box, you can also pose them in your own epic scenes.
There's something nostalgic about action figures. Just looking at them makes you feel like a kid again, no matter what age you are. If you're lucky enough to collect the incredibly rare action figures, your collection may be worth a lot of money. For example, the very first G.I. Joe ever made sold for $200,000 in 2003.
6. Posters
Posters are a popular collectible. It's easy to decorate a room with multiple posters and switch them out whenever you want. Usually, it's movie posters, but it could be any poster that features a favorite character, movie, or show.
While it might not seem like they'd be worth much, a poster in a great condition is quite valuable to the right collector. In fact, a rare poster from The Empire Strikes Back sold for $26,400 in a 2018 auction.
Of course, in addition to posters, you could also collect geek art and prints. For instance, the collector featured in the YouTube video above collects posters, art, and special prints.
7. Vintage Games/Consoles
Finally, another type of geek merchandise to collect is games and consoles. This includes both board games and video games. Some popular game franchises, like Monopoly, often release special and limited edition versions of their games, such as Monopoly's Marvel 80th Anniversary Collector's Edition and Super Mario Bros. Collector's Edition.
Outside of board games, retro video games are not only fun to still play, but highly collectible too. You can still buy vintage consoles and games, though finding some of the rarer games may take some time and patience.
If you're looking for something else to collect, why not try geeky T-shirts? Start your collection with these men's geek shirts and women's geek shirts.
Image credit: Mikel via Unsplash