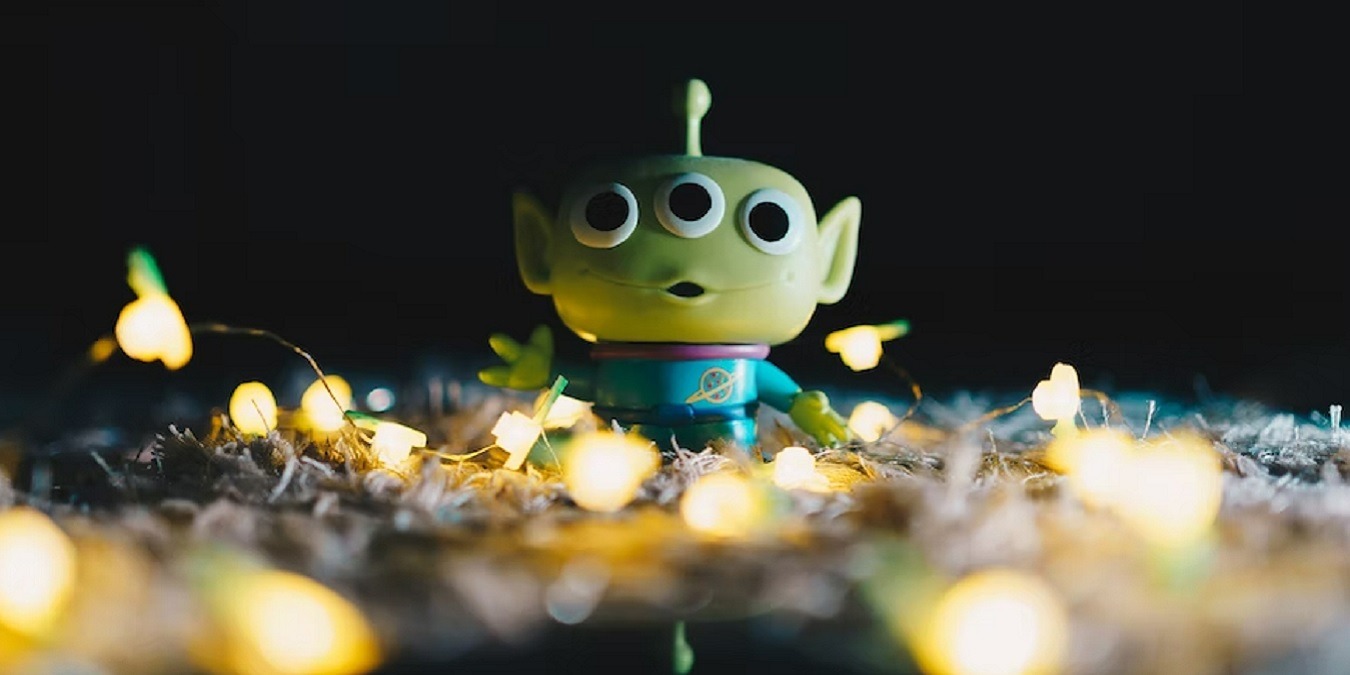 Trying to figure out the best Funko Pop! series to collect sometimes feels like eating just one flavor of ice cream. There are just so many options. Of course, you have to start somewhere. If you have multiple fandoms, and who doesn't, start with one of the more popular series and branch out later. If you're not sure where to start, try one of these Funko Pop! series.
Batman Funko Pops
When it comes to comics and superheroes, it's hard not to be a Batman fan. After all, who wouldn't want to be rich, famous, and have an underground lair? There's also the Batmobile and some of the memorable super villains of all time.
Even if you don't collect the entire Batman Funko Pops series, it's a great place to start. Just like you'd expect, there are a wide variety of Batmans available. You could start with the basic 1939 style, try an 8-bit version, or even Batman in the 1966 Batmobile.
Naturally, you can branch out from just different versions of Batman himself to villains, such as the Joker, Riddler, and Two-Face. This is a series that will continue to have new figures, so start collecting now using our top Batman Funko Pops guide.
Disney Funko Pops
One of the absolute best Funko Pop! series is Disney. From Mickie Mouse to Buzz Lightyear, there are literally hundreds of Disney figures to collect. Gather all your favorite Disney princesses or go for the epic villains instead. Focus just on your favorite movie, such as Moana or The Nightmare Before Christmas.
You could become a legendary collector like Carla Giojammies with her massive Disney Funko Pop! collection. It really is an enviable collection.
With so many options to choose from, this may be one of the biggest series to collect. Of course, don't forget it's not just Disney, but Pixar too, since they're a part of Disney now. So yes, you could as Inside Out or Monsters Inc. Funko Pops to your Disney collection. For the new collector, check out these must-have Disney Funko Pops.
Avenger Funko Pops
Superhero Funko Pops are always going to be popular. For Marvel fans, you're definitely going to want to collect the entire Avenger Funko Pop! series. Funko has all your favorites, including the Hulk, Iron-Man, Doctor Strange, Captain America, Thor, and more. Naturally, you'll find them in various versions, such as normal Doctor Strange and Dead Strange from Doctor Strange and the Multiverse of Madness.
It's an entire series dedicated to some of the most incredible superheroes of all time. You really can't go wrong with this series. Plus, with Disney constantly coming up with new Marvel shows, there will continue to be Avenger and Avenger spin-off Funko Pops to collect. Start your collection off with these six Avenger Funko Pops that you need in your life.
Star Wars Funko Pops
As one of the most iconic movie series of all time, Star Wars is absolutely one of the best Funko Pop series to collect. Seriously, you've go Chewie, Yoda, Darth Vader, Luke Skywalker, and plenty of lightsabers. This series has figures that light up, make sounds, and just look incredibly cool in their various fighting poses.
Movie moment Pops really capture memorable scenes and work great alongside individual figures. Of course, Funko didn't just stop with the movies. You'll continue to discover brand new figures from all the various shows, like The Mandalorian and The Book of Boba Fett.
No matter who your favorite character might be, you'll likely find a Star Wars Funko Pop version of it. Get your collection off right with these eight amazing figures.
Harry Potter Funko Pops
When it comes to fantasy fandoms, Harry Potter fans are loud and proud and still anxiously awaiting their Hogwarts letters. But, in the meantime, why not collect all the Harry Potter Funko Pops? As with most Funko series, not only will you find all the main characters, such as Harry, Ron, and Hermione, but various versions of them, movie moments, and other characters.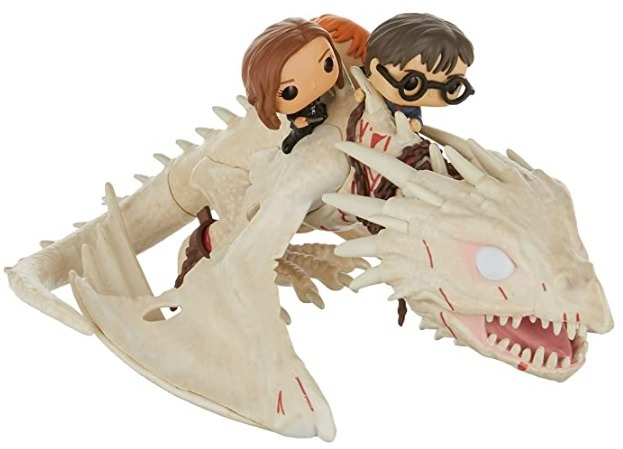 One of the more epic ones to collect is the escape from Gringotts with the main three riding on a dragon. If you want to also play with your Funko Pops, try the Funkoverse Strategy Game featuring Harry, Hermione, Bellatrix, and Voldemort.
The entire Harry Potter series features so many unique and magical characters. Keep it simple or create your own Gringotts vault filled with valuable figures.
Anime Funko Pops
While Anime Funko Pops is a rather broad series, you could easily focus on just a specific one, such as Attack on Titan or Sailor Moon. For fans of anime, collecting this Funko Pops series is a no-brainer. In fact, anime works really well with the Pop! style with the colorful, animated characters. As the video below shows, collecting anime Funko can be quite valuable.
There are numerous options to collect, such as Attack on Titan's Hange, Sailor Moon with Luna, and Shenron from Dragon Ball Z. If you're still kind of new to anime and want to watch more before building your collection, check out some classic 90s anime or the best anime from the 2010s.
Game of Thrones Funko Pops
George R.R. Martin's epic fantasy series A Song of Fire and Ice turned into the equally iconic Game of Thrones TV series. Whether you were a fan of the books first or the series, it doesn't matter. What does matter is if you're a fan, then this is the best Funko Pop! series to collect. After all, it has dragons and direwolves, which look great in any collection.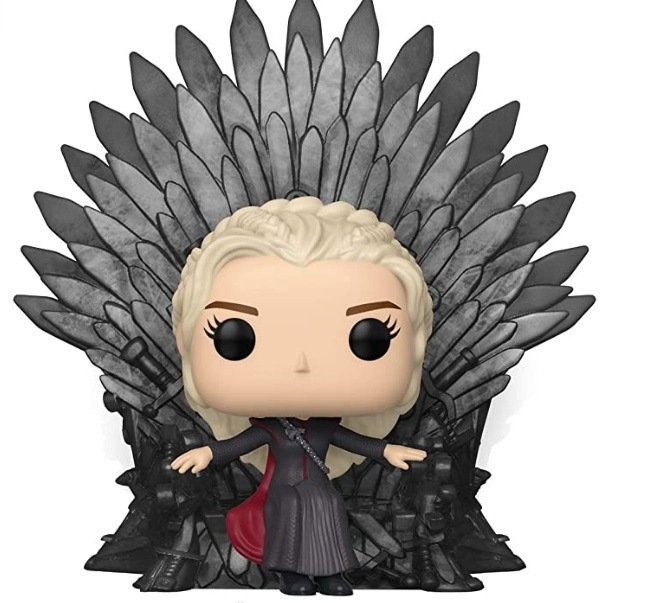 You can easily start with Daenerys sitting on the throne. Even people who aren't that big of a fan will instantly know which fandom that figure is from. Of course, you need a dragon too, like Drogon (Iron) and a direwolf, such as John Snow's Ghost.
While you're waiting on your new figures to arrive, check out these things about Game of Thrones you might not know. Or, find gifts for fellow Game of Thrones fans.
My Little Pony Funko Pops
You don't have to be a brony to appreciate My Little Pony. For many, collecting My Little Pony Funko Pops is about the nostalgia of watching the original cartoons back in the 80s. For others, the Friendship is Magic crew is just too stinking cute not to collect.
Sure Funko wasn't around when MLP was huge originally, but that hasn't stopped the company from making retro editions like this classic Minty. From standard Pops to keychains and even blind boxes, there are numerous colorful ponies and other characters, like Discord, to collect. No matter which ones you collect, you're guaranteed to instantly add a little magic to your Funko collection with MLP.
Games Funko Pops
If you love video games and mobile games, the best Funko Pop! series is the games series. It's kind of a broad category that features a wide variety of game characters from games like Sonic the Hedgehog, World of Warcraft, Assassin's Creed, and even Plants vs. Zombies. What's great about this series is if you want to have a smaller collection, you can focus on just a specific game.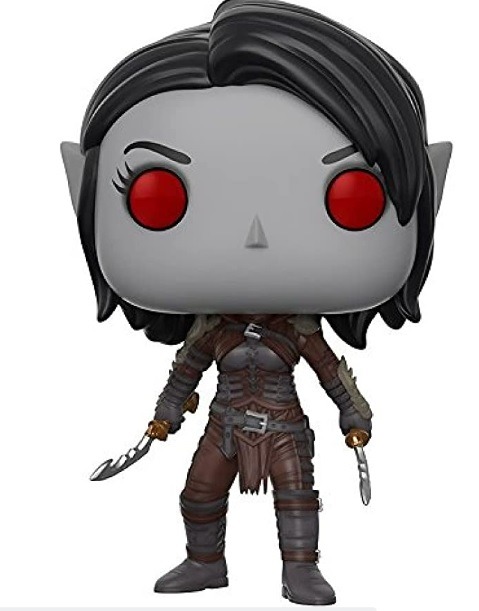 If you want a retro throwback, collect all the available Sonic figures, such as the classic Sonic with emerald. Or, show your love of World of Warcraft with this Murloc figure. Most popular games are represented, including Elder Scrolls with Naryu.
8-Bit Funko Pops
One of the most unique Funko Pop! series to collect are the 8-bit figures. These span numerous series, but all share the same retro 8-bit look. For anyone who adores retro gaming, you've likely played quite a few 8-bit games. Even some new games use this format for a nostalgic feel.
Anything goes with this series. For instance, you'll find Teenage Mutant Ninja Turtles, such as Leonardo. If you're a horror fan, grab a classic villain like Freddy Kreuger. Or, give into your stranger side with Mike from Stranger Things.
If you love pixelated games, try these Pico-8 games out. Or, check out the 2022 line-up of Marvel shows to watch to see which new Funko characters to expect next.
Image credit: Florentine Pautet via Unsplash