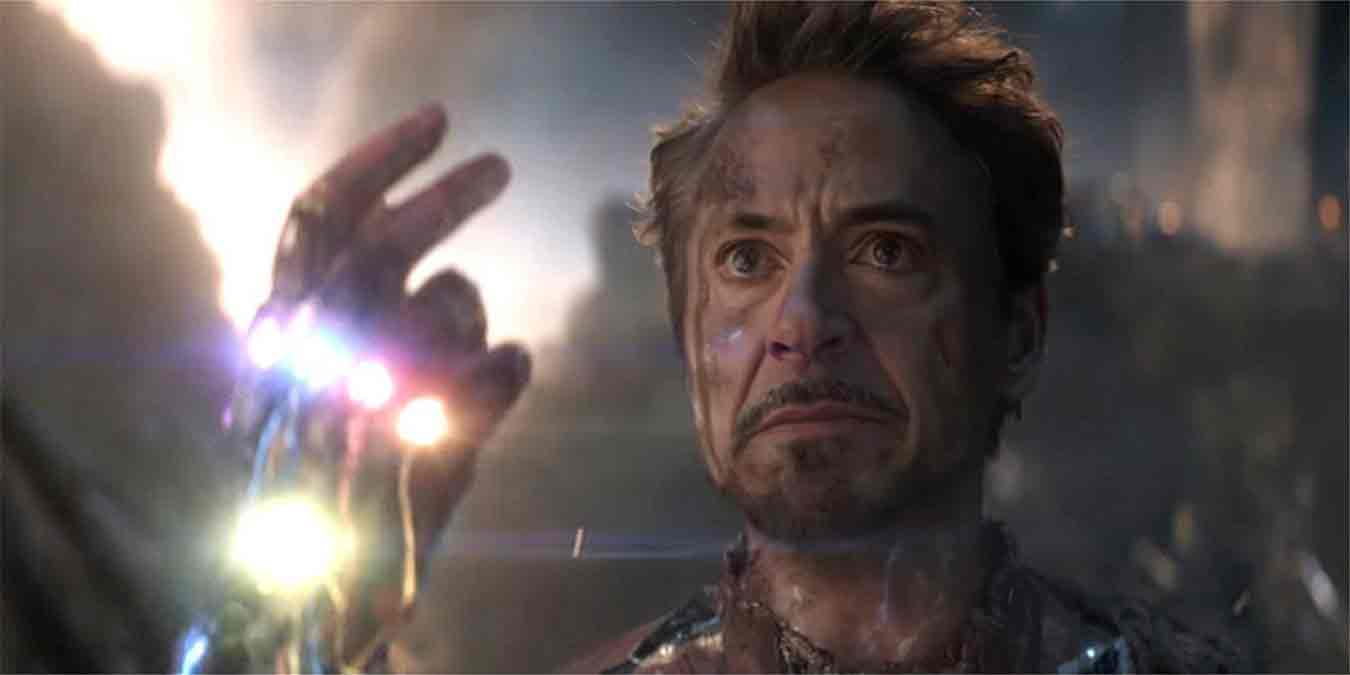 Funko Pops have made a pretty big name for themselves over the years as being the perfect way to decorate your space with your favorite pop culture touchstones. Each figure is roughly $20 a piece and only four inches tall, making them both easy and affordable to assemble large collections of them.
And speaking of assemble, the MCU has become an enormous part of the Funko Pop catalogue, and with so many different Marvel characters (and in so many different configurations). Here is a list of the six most notable Avenger's Funko Pops for you to add to your Funko Pop collection.
And if you're here looking for gift ideas, look no further than these 25 best gift ideas for superhero fans
1. Dead Strange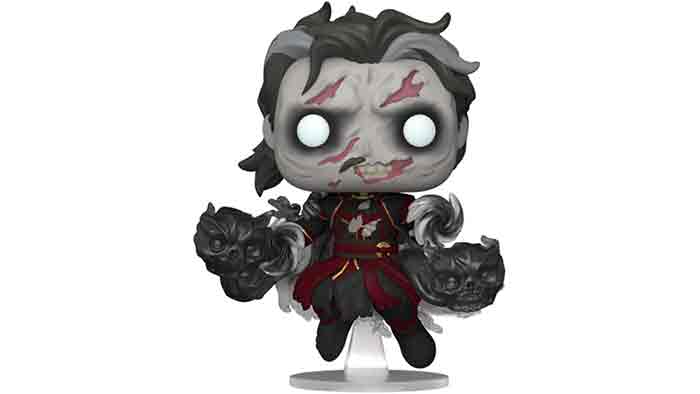 Doctor Strange and the Multiverse of Madness was truly a bold departure in style and tone from the rest of the MCU. Commemorate that movie with this spooky Dead Strange figure. Look at him, hovering over a white pedestal to give this illusion that those spooky demon wings are carrying him through the sky Who wouldn't want this piece of that Sam Raimi inspired visual feast of the macabre. Is he an Avenger? Or a Mortal Kombat DLC fighter? (Open to him being both, honestly).
And if you're team Wanda, the honorable mention here is the Walmart exclusive Scarlet Witch Funko Bobble head.
2. I Am Iron Man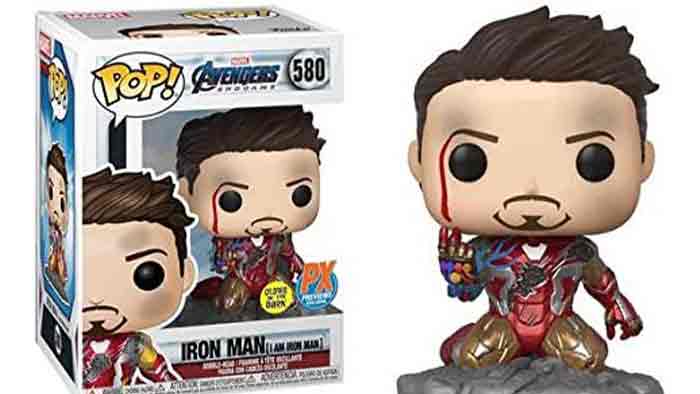 Everyone remembers this moment as one of the most important moments, if not the most important moment in the Infinity Saga. And for just $15 you can have this Deluxe, glow-in-the-dark Funko Pop to remember that moment, always. Turn out the lights and Tony Stark will glow from his chest and his Iron Infinity Gauntlet.
3. Captain America (Sam Wilson)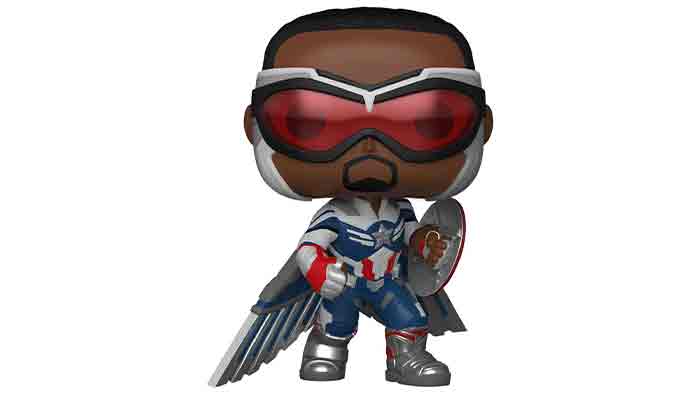 Sam Wilson as Captain America will be a memorable addition to anyone's collection because this GameStop exclusive Vinyl Sam bobblehead showcases the the fully spec'd out second generation of Captain America, complete with the new Wakandan suit and classic red visor Sam wore as The Falcon and posing with the Captain America shield
4. Captain America and Mjolnir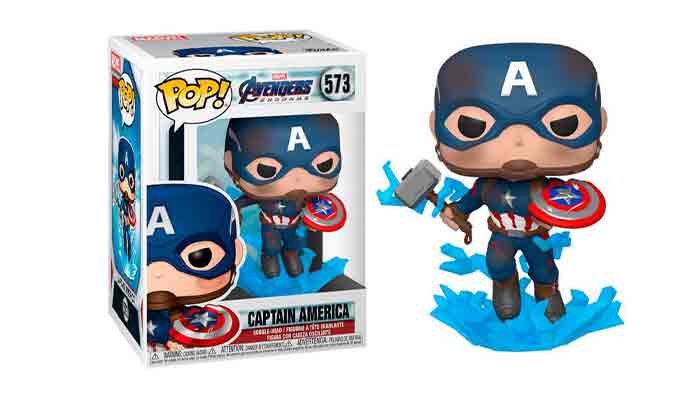 Speaking of Captain America and moments in Endgame that made us all scream. This Captain America Funko Pop of Steve Rogers wielding a broken shield in one hand, and the mythical Mjolnir in the other is definitely worthy of your attention. If you want a Funko Pop figure that showcases what might arguably be the most cinematically cathartic thing Steve Rogers has ever done on film, you can pre-order this guy for only $12 and see him delivered to your door come February of 2023.
5. Kate Bishop and Pizza Dog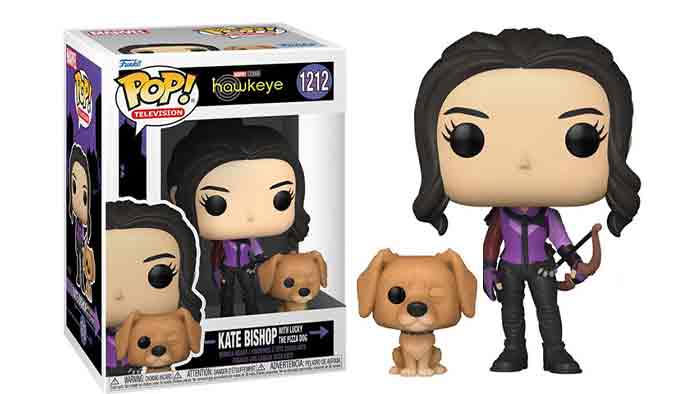 Maybe you want someone new for your collection, a new avenger coming in to fill in for one of the old guard. Commemorate the new Hawkeye show and the addition of another iconic character with this four-inch Kate Bishop figure, accompanied by her one-eyed one-inch pizza dog.
Honorable mention to Yelena Belova, the other new young Avenger, her Black Widow Funko Pop is here.
6. T'Challa on the Throne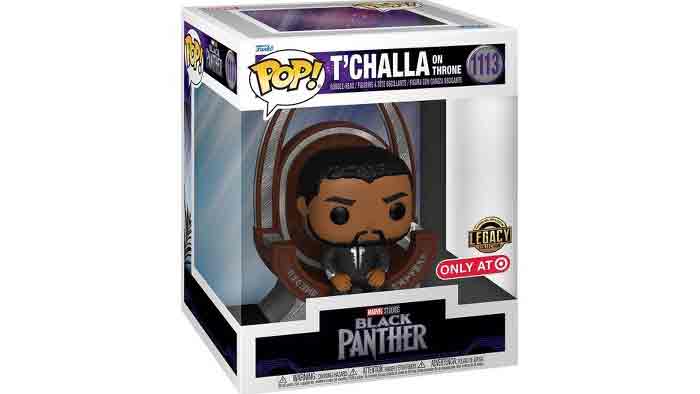 And finally, to fully round out your collection, pay tribute to one of the most popular characters in the MCU with this Target Exclusive T'Challa figure from the Black Panther Legacy set. Standing (or rather sitting) at eight inches tall, T'Challa on his throne will be the perfect centerpiece to your Funko Pop collection.
The full list of Wakanda Forever Funko Pop figures can be preordered here.
Check out the best comic book podcasts for superhero fans here.