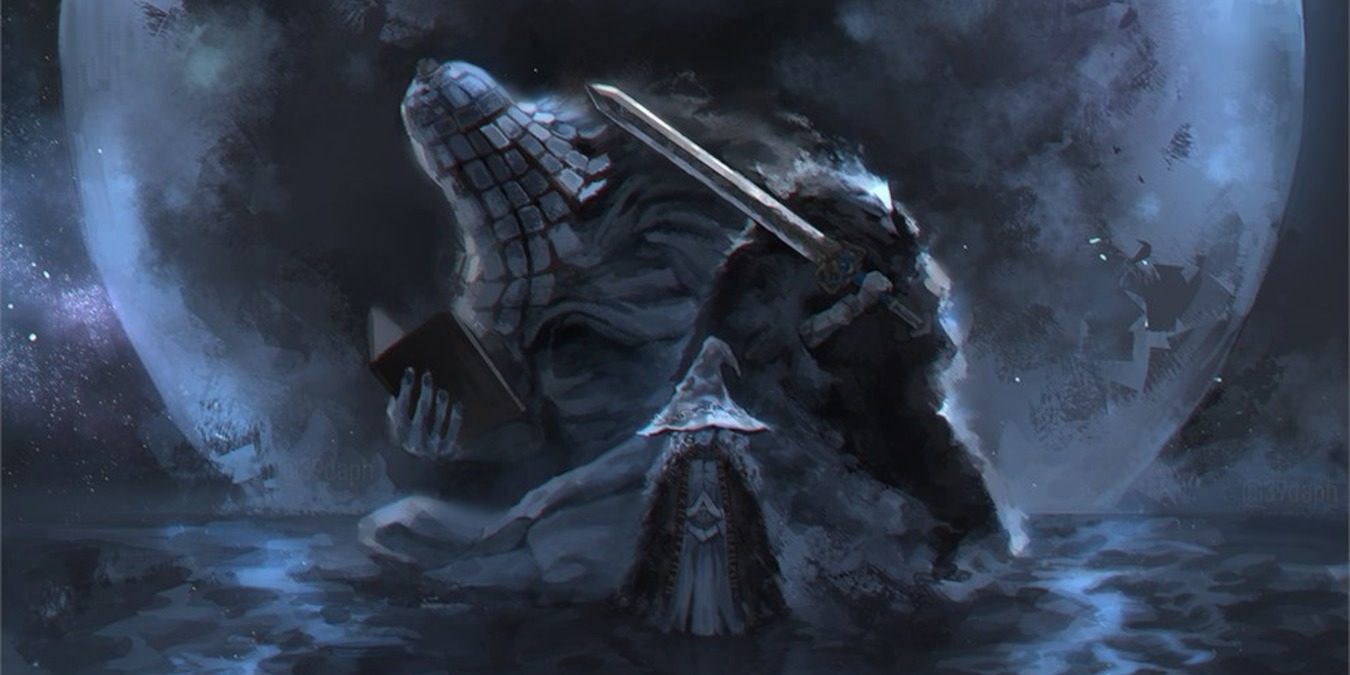 Elden Ring is a gorgeous game. Its graphics and art direction are an unforgettable balance of naturalistic beauty with elements from the horror genre. This unique aesthetic has inspired a massive wave of phenomenal art, and if you're looking for a new wallpaper for your iPhone from the Elden Ring world, then you've come to the right community.
Here are some outstanding works of art that will look perfect as your phone's wallpaper.
Trying to figure out how parries work in Elden Ring? Here's our parry guide.
How to Install Backgrounds on your mobile phone?
Before we dive into the list, if you're ever having trouble turning any of these beautiful images into your wallpaper, just make sure you follow these steps:
Save the image to Photos.
Go to 'Settings'
Tap 'Wallpaper'
Tap 'Choose A New Wallpaper'
Tap the album that has the photo you want to use. If you plan to use a Live Photo, tap the album 'Live Photo.'
1. Ranni by Christian Angel
I wanted to start this list with two amazing pieces from a fantastic illustrator and concept artist, Christian Angel. His work has been featured on cards from Magic: The Gathering and he's made spectacular artistic renditions of several popular characters like Cloud from Final Fantasy VII and Alucard from Castlevania.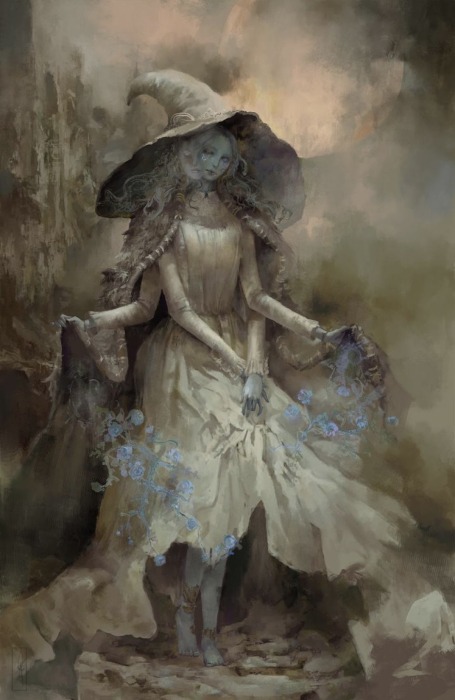 This piece of Ranni is an amazing wallpaper and just a beautiful piece to enjoy. The blue flowers really help bring the artwork together and adds a pop of color with Ranni's blue skin.
2. Melania (Blade of Miquella) by Christian Angel
The Elden Ring subreddit fell in love with this art piece by Christian Angel. Malenia's regal pose and the way her hair drapes around her body is similar to the painting Birth of Venus but the dark tones make it far more fitting for Elden Ring.
3. Ranni and Friends by 39Daph
This portrait of Ranni and her friends, Ijji and Blaidd, was created by the popular streamer 39Daph. She's known for her popular variety streams, witty comments, and chill art streams.
Daph's portrait of Ranni and her friends strikes the perfect tone of that entire side quest line (which if you haven't done, I highly recommend it). The questline is equal parts mysterious, because the player is trying to figure out what Ranni is doing, and tragic because of how it ends.
4. Raya Lucaria by TedBeer
This is a high quality screenshot of the Raya Lucaria Academy taken and edited by TedBeer. If you look at his original reddit post, you'll get to browse through the other screenshots that perfectly capture both the haunting beauty and ominous atmosphere that surrounds the academy. The HD quality in this picture is what makes it a perfect wallpaper for the iPhone since there's plenty of open space at the top and bottom for the clock display and app icons.
An interesting note about this is that TedBeer took these screenshots through the telescope mode and then later edited them to be be even more gorgeous.
5. Astel, Naturalborn of the Void by Sindyjb
On the topic of breathtaking screenshots that also work as iPhone wallpapers, here's a high definition screenshot of Astel, Naturalborn of the Void by Sindyjb. I recommend looking through Sindyjb's Reddit profile because they post more of these kinds of high quality screenshots that also work as amazing wallpapers.
Personally, I love how this screenshot captured the beauty and horror of this fight. High above Astel's arena is what looks like a twinkling night sky (it's in a cave so I can't tell if it's actually the night sky or not), while Astel itself, from its design to the visuals of its attacks, almost seems like a wicked parody of the stellar forces that surround the battlefield.
6. Blaidd
This picture of Blaidd was painted by the incredible illustrator and art director, Anato Finnstark. She's created art pieces for Magic: The Gathering, Lord of the Rings, and Warhammer, and her work is simply stunning. If you're in need of artistic wallpapers that will catch anyone's eye, I highly recommend browsing through Anato Finnstark's body of work.
Plus, the open space at the top and bottom of the picture make it perfect for an iPhone wallpaper since the clock and icons on your can be be displayed without intruding too much into Blaidd's intimidating features.
7. Godfrey
Thank you to Mordecai from EldenRingUpdate for finding these official mobile wallpapers.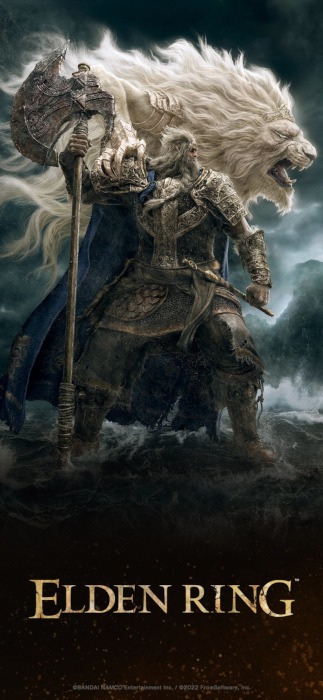 This artwork of Godfrey is perfect for an iPhone wallpaper if you want to just bask in all of the small details on Gofrey's model. You can practically pick out the individual hairs on Serosh's mane, or you can look through all of the small, intricate patterns in Godfrey's armor.
8. Malenia (Blade of Miquella)
This piece of art depicting Malenia (Blade of Miquella) was made by Aleksandra Skiba, the senior concept artist and illustrator at Techland (the company that made Dying Light).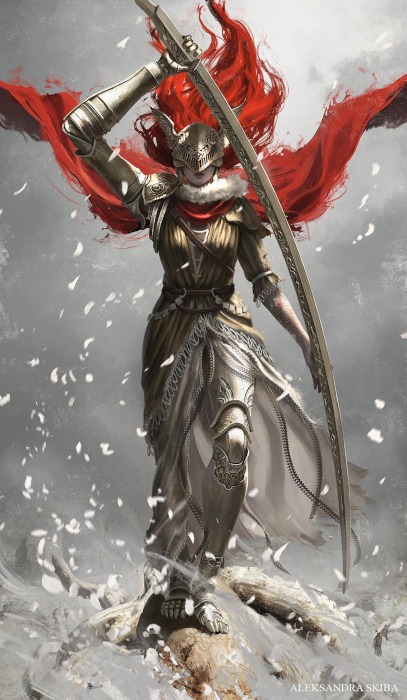 Personally, I love the way this artwork comes together. I'm sure most people are scarred by Malenia's boss fight and any feelings of appreciation toward her should be taken as an early sign of Stockholm Syndrome. But even so, Malenia's aesthetic comes across extremely well in these kinds of art mediums. Her iconic red hair and golden armor make her an eye-catching boss to fight, and having wallpaper that highlights the beauty in her design is always welcome. Plus, if you're looking for lighter colored wallpapers, then this artwork is perfect for that.
9. Age of Stars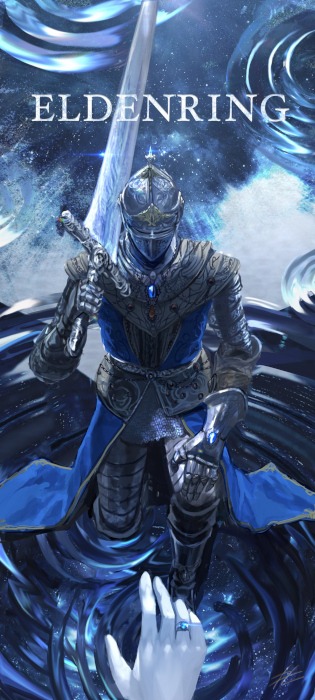 Created by mrpk, Age of Stars depicts a Carian Knight going through what looks like a knighting ceremony. This artwork highlights what makes the Carian Knights such awesome enemies to fight. Each one uses magic to enhance their close range prowess. As a result, their armor is a mix between an ornate mage robe and the kind of plate mail you would expect from a traditional knight.
10. Renala's Moon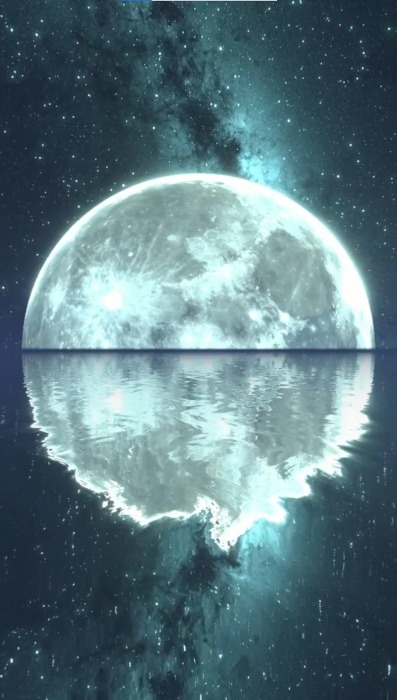 This incredible moving artwork was created by VFX artist Kelvin Van Hoorn. While you could turn this into a static wallpaper, users who are on iOS 16 will be able to turn this gorgeous video into a live photo wallpaper. You'll have to download the wallpaper first then convert it into a live photo through a third party app.
If you have played Elden Ring, you will be interested at how you have contributed to these statistics, and how George RR Martin are involved in Elden Ring production.