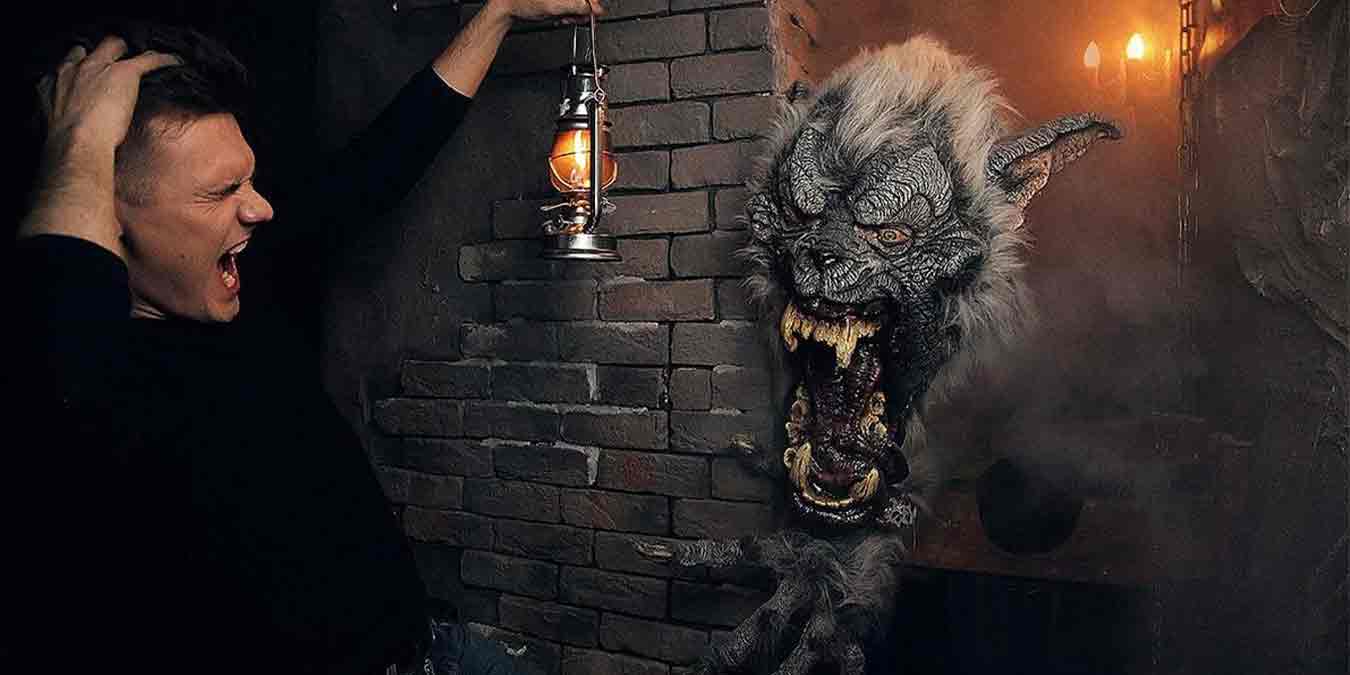 When you're a horror junkie, sometimes horror movies and Stephen King books aren't enough. Haunted houses might not even be scratching that itch for you anymore, you want something a little more…. cerebral. Something to make you prove that you would indeed be the final girl (or final guy! I've seen Evil Dead) and just short of putting yourself in actual danger. The answer seems to be this: the most terrifying collection of escape rooms we could find.
If you prefer the online version, check out some of the best escape rooms games you can play online.
10. Do Not Disturb
Location: Birmingham, AL
Players: 2-7
Price: $30-$45/per player depending on how many players
"Do Not Disturb" by Breakout Games puts you in the shoes of detective who has tracked the culprit of a string of recent kidnappings to a dilapidated motel just outside of town. The investigation goes wrong, however, when you realize the kidnapper was expecting you and has set up the motel as a trap. Now you have to race against the clock to save his victims and escape the motel before becoming a victim yourself.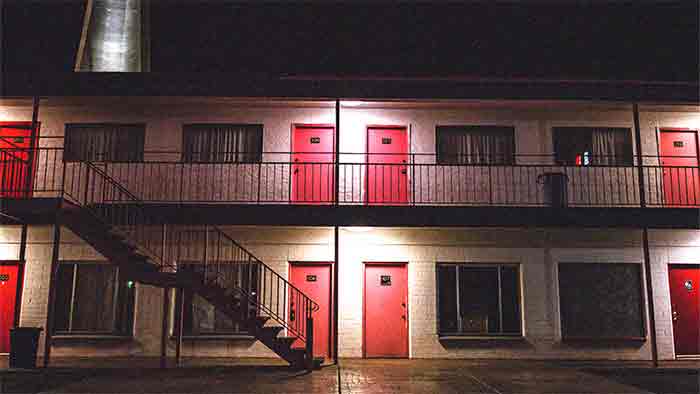 While the original "Do Not Disturb" is in Alabama, there are now identical copies of "Do Not Disturb" in other cities like St. Louis, Dallas, and Atlanta. Just check out their website to find a complete list of locations.
9. Beast Caves
Location: Bethlehem, PA
Players: 2-8
Price: $60/per player
Currently the largest escape room ever created by Trap Door Escape, "Beast Caves" is a 3000 square foot cave system that supposedly takes place underneath "The Devils Triangle". You must solve puzzles and survive sea monsters in order to offer up a sacrifice to the Kraken to gain immortality.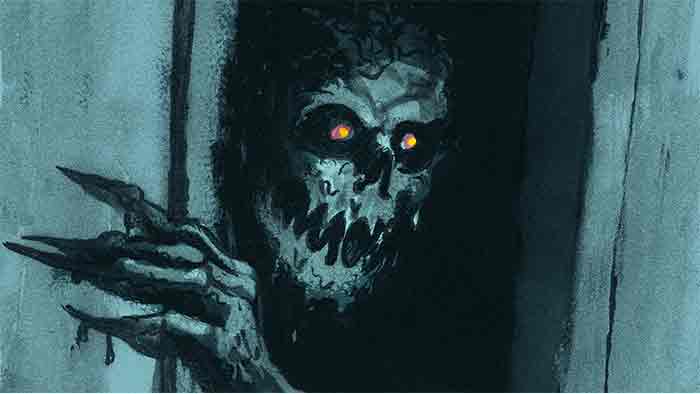 Part escape room, part immersive theatre, part haunted house, "Beast Caves" will have you fighting for your life for roughly two hours at the bottom of the ocean, and Trap Door Escape offers rum to explorers 21 and over who might need to take the edge off after fighting a mermaid army.
8. Lockdown
Location: Midvale, UT
Players: 2-10
Price: $229/per room
At Castle of Chaos, you and your friends are hired as laboratory assistants for Dr. Faust at Chaos Labs Inc. After going through a suspiciously easy interview process and signing an extremely detailed Non-disclosure agreement, you finally get to meet the famous doctor himself.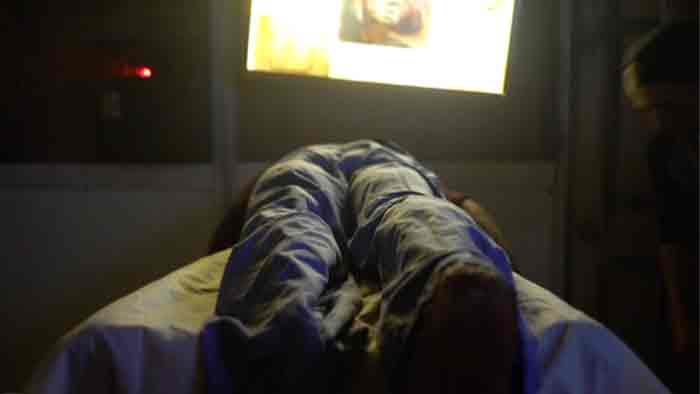 In our current climate, an escape room about a team of scientists researching viruses going on lockdown may feel a little too real or close to home, putting this escape room a little higher up on some people's list of the "scariest" ones. But it is much more of an homage to classic zombie movies than it is a commentary on an actual real-life pandemic.
7. House of Fear
Location: Los Angeles, CA
Players: 2-4
Price: $40-$45/per person depending on amount of players
A new kind of escape room has emerged over the years, and it feels right to put the scariest one on our list, is the VR escape room. "House of Fear" by 60 Out Escape Rooms utilizes VR to accomplish the types of scares that just wouldn't be possible with actors and practical effects.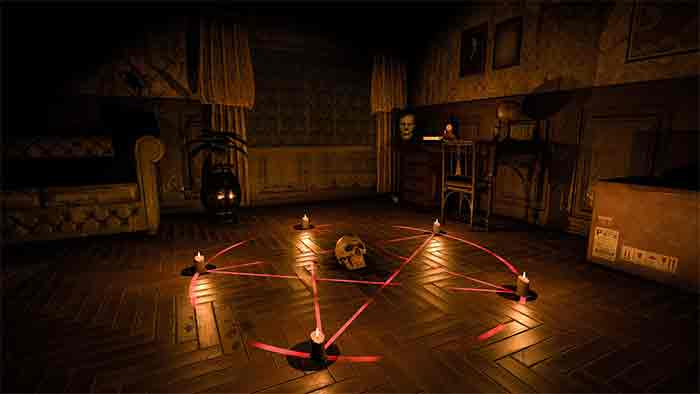 "House of Fear" puts you and your friends in a creepy old cabin lit only by candles. At which point you recognize two extremely inconvenient truths. Number one, the door is locked, and number two, there's something big and hulking lumbering around this cabin with you. Have you played Resident Evil 7? Well buckle up, cause it's kinda like that.
6. Official SAW Escape Room
Location: Las Vegas, NV
Players: 1-10
Price: $50-$100/per person depending on whether or not you want to be treated as a VIP and how many commemorative keepsakes you want.
This is the Official escape room of the SAW franchise, which basically means everything included therein is lifted directly from the films rather than being knock offs of the original premise in order to avoid copyright infringement.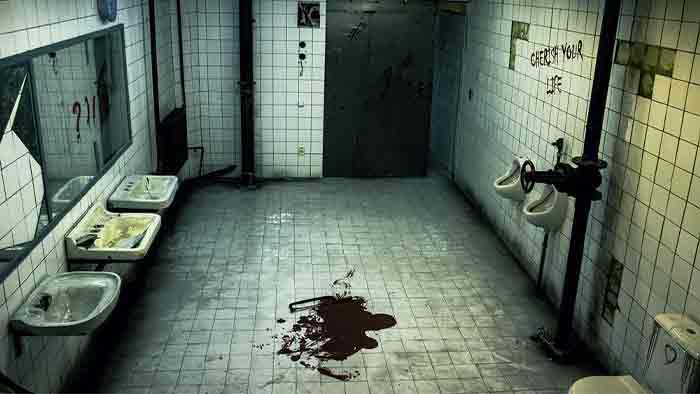 This is a multiroom, immersive theatre experience lasting approximately and hour and a half and you don't even need to be familiar with the movies to enjoy them (the SAW premise is pretty simple anyway) and the best part is that the rooms are constantly changing an being reworked, which adds a level of replay-ability not normally found in escape rooms.
5. Unholy
Location: Bradenton, FL
Players: 4-12
Price: $30/per person
"Unholy" is Intense Escape's scariest and most difficult escape room they have to offer, in which your group is looking into the disappearance of priest who went to investigate an old apothecary for suspicion of satanic activity. Once inside you have an hour to perform an exorcism before the satanic cult who lives there returns and finds you.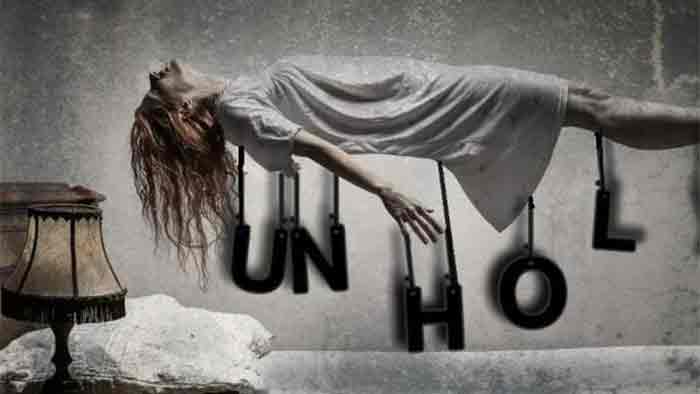 If you're upset by movies like The Exorcist, this one will definitely be a challenge. "Unholy" includes a live actor performing as the demon possessed victim that you are trying to exorcise, as well as many other twisted traps and puzzles for you to solve.
4. Claustrophobia Extreme Escape
Location: Myrtle Beach, SC
Players: 2
Price: $18/per person
Riddles' "Claustrophobia Extreme Escape" is the smallest escape rooms in the country, and while it is only a thirty minute long experience, given the circumstances you and your partner are put in, that's more than enough time. While there may not be any monsters or jump scares in this room, the sheer terror of it comes from the fact that it is two of you sharing an Egyptian tomb that is only four feet wide by four feet tall.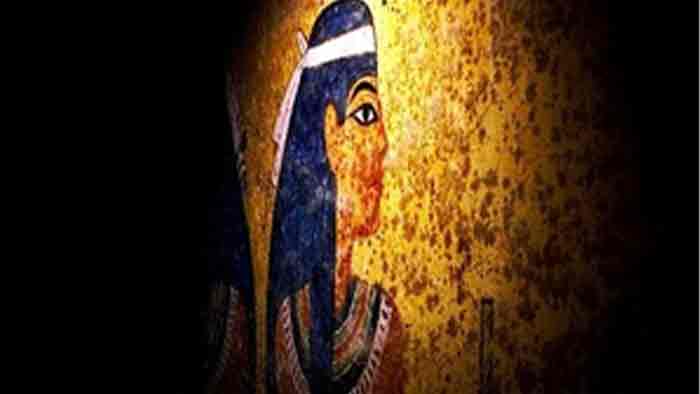 The room surprisingly has a lot packed into it for being as small as it is, and the punishment for not figuring out all of the riddles in time is the tomb you find yourself in is sealed for another ten years. Try not to hyperventilate.
3. The Basement
Location: Los Angeles, CA
Players: 2-8
Price: $32-$38/per person depending on amount of players
"The Basement" is famously one of the countries most harrowing escape rooms. The plot of this one is that you've been kidnapped by a cannibalistic serial killer and by using clues from victims that have escaped before you create a plan of escape for yourself. Just don't let the killer know, he'll be in the room with you.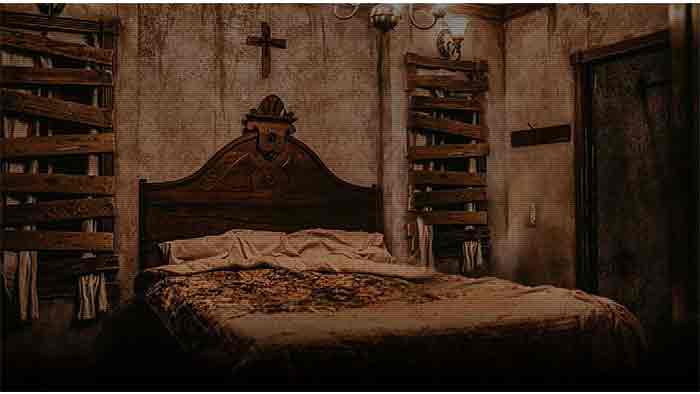 Edward Tandy, the killer who is keeping you as a hostage, will check up on you every once in awhile, in an attempt to weed out the unintelligent from the intelligent he has laid a series of elaborate puzzles out to see if you're worthy of being his next victim or if you have to mind worthy of freedom.
2. The Asylum
Location: Baton Rouge, LA
Players: 4-8
Price: $32/per person
You are sent to look for a missing news reporter who wanted to do a story on the old abandoned – and supposedly haunted – Avery Island Asylum and once you find yourself inside, the door mysteriously locks behind you and now you find yourself trapped.
What sets 13th Gate Escape's "The Asylum" apart from other escape rooms is the full cast of characters you'll find inside, all done up with professional-grade stage makeup and practical effects. "The Asylum" truly blurs the line between escape room and haunted house.
1. Project Minotaur
Location: Los Angeles, CA
Players: 2-6
Price: $100*/per person (*$200 per person for groups of 2)
Step into a fully realized, elaborate thrill theatre experience unlike anything you've ever experienced outside of a video game. Quest Room's "Project Minotaur" places you and your friends in a 1600 square foot labyrinth that is both physically and mentally demanding as you run, crawl, and sneak your way through a multitude of rooms and hallways in an effort to escape the experimental government compound you've mistakenly wandered into.
The steep price may dissuade some players from trying this one out, but consider that this one is more than just an escape room. You'll be a part of an immersive narrative while experiencing a top of the line haunted house as well as a complex and mind-bending puzzle. Players can expect to interact with an entire cast of characters that could help you or hinder you in your escape (so be careful who you trust) but above all else, your number one priority is simple: Don't let the Minotaur find you.
Take a walk in the final girl's shoes another way with this best survival horror games you won't want to play alone.