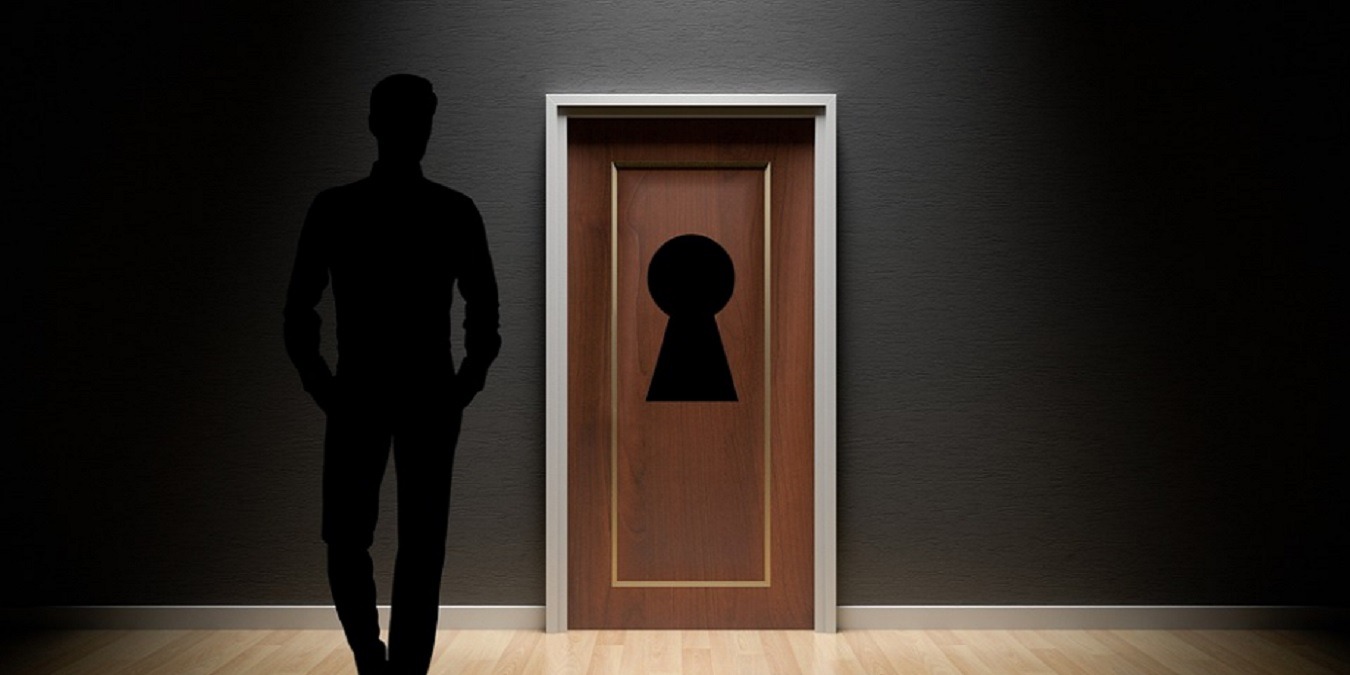 Escape rooms have become an exciting way to spend the evening with a group of friends. Trying to solve challenging puzzles and escape within a set time frame is an exhilarating experience. But what if you can't (or don't want to) leave your house? Or if you and your friends live far apart?
Thanks to these free online escape rooms, you're able to play from home and even with friends, no matter where everyone lives. You may need a pen and paper to take notes, along with a video-calling app to play with others.
Between virtual escape rooms, why not gather everyone together for an epic board game night? Get the party started with the best tabletop games.
Interception
Interception, from Porticada Games, is an online escape room that lets you play a spy during WWII. You're an agent of SIM (Servizio Informazioni Militari) working for Italy to uncover American secrets that could turn the tide of the war. Casting aside the slightly iffy fact that you're on the side of the fascists in the game's narrative, it's a load of fun!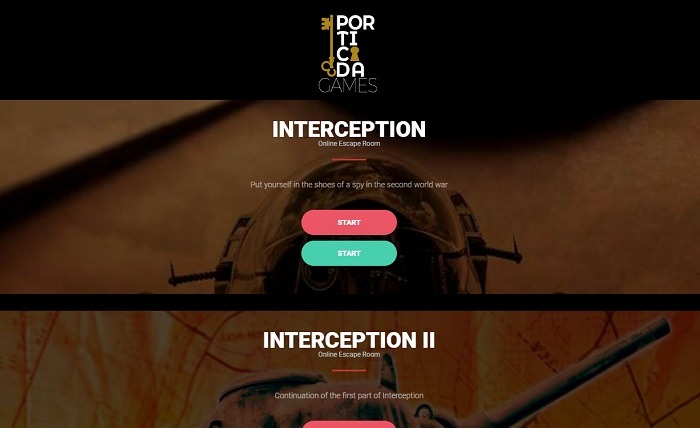 There are two difficulty levels – one with clues and one without. The challenges become increasingly more difficult as you progress, so unless you're a hardcore puzzle solver, the version with clues is probably best. I'd recommend checking out the 'goal,' 'story,' and 'how it works' pages before starting. Also, Interception is designed to work well on smartphones. If you love the first game, give Interception II a try too, which is listed on Interception's homepage. This picks up where the first one ends, as you're sent to Cairo to uncover the Allies' plans in North Africa.
Note that while the homepage is in Spanish, the rest of the content is in English.
The Improbability Bar
The Improbability Bar from Spontaneous Space is a mixture of choose your own adventure, escape room, and hidden chat rooms. It's a little different than most online escape rooms, but ideal if you really love having more of a narrative rather than just puzzles with a light story tacked on.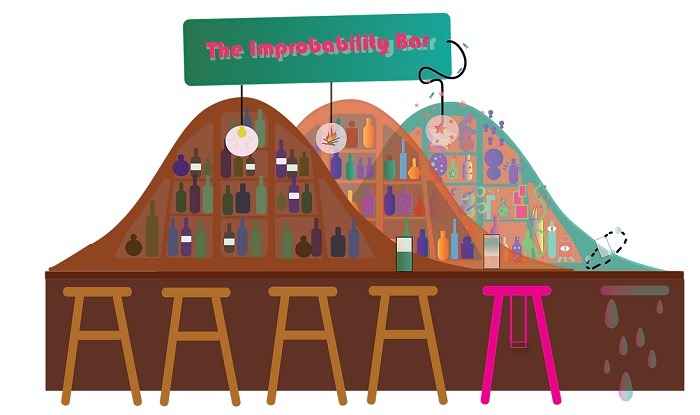 Expect to spend as much as an hour on this game. If you need clues, they're hidden within chat messages, with some hints at the bottom of individual pages. The game features 11 core pages with four different paths through the story. This is a sci-fi adventure in which Tip Nick, a Traoxian alien, guides you as you uncover more behind the The Improbability Bar, which is a multi-dimensional bar. After the Convergence, when multiple universes collided into one, Earth now only has a single 'Happy Hour,' with humans feeling sad the rest of the time. Your journey could help restore happiness and balance to Earth.
Dungeons and Dragons Escape Room
If you love playing D&D, give this free Dungeons and Dragons Escape Room a try. It was designed in Google Docs, stepping you through the puzzles one by one in a series of different documents. Despite being text-based, with the occasional image, it feels much like a D&D campaign as you set out to battle the evil Skeleton King who has unleashed an army of undead on the town.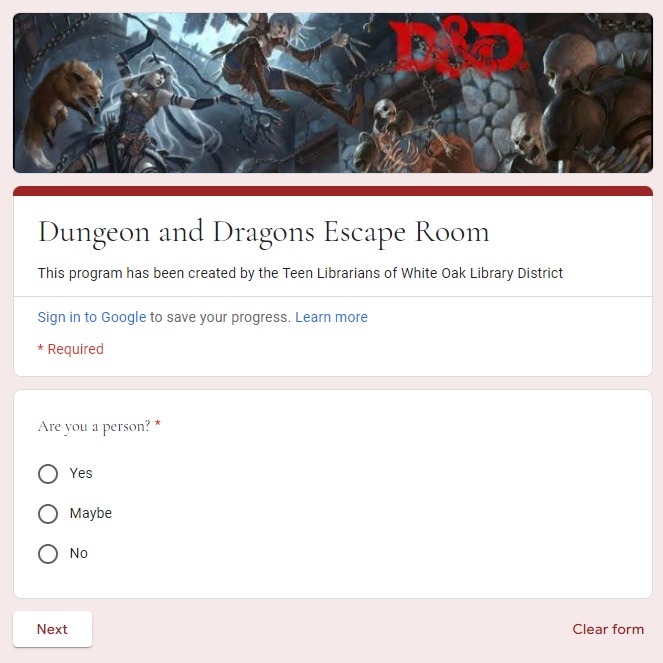 You can choose to play a human cleric, dragonborn sorcerer, or elf ranger. To proceed from page to page, you'll need to either provide an action, such as your type of transportation, or a solution to a puzzle. If you need to take a break, make sure you log into your Google account to save your progress. If you like escape rooms like this and want to create your own, try the Create A Virtual Escape Room and Digital Escape Room Google Form tutorials.
If you want to add an escape room element to your current D&D campaign, consider this free series of riddles and puzzles for players to solve.
Alone Together
While most escape rooms on this list can be played solo, Alone Together, brought to you by Enchambered, is made for two players. It's a fully cooperative game with each player joining by clicking either the Player One or Player Two link.
Each person playing gets different pieces of the puzzle and you're not supposed to show the other player your screen or notes. You'll have to communicate closely to solve each challenge correctly. It's not over until both players win. If one completes everything before the other, help your friend out so everyone wins.
The Palace of Destiny
Love mobile escape room apps filled with numerous puzzles to solve? Then, you'll love The Palace of Destiny by Palace Games. It's more focused on puzzles versus narrative. You'll need to create a free account to play and save your progress. The idea is to unlock new rooms and puzzles as you explore a seemingly endless palace. New rooms have been added since it was created in 2020.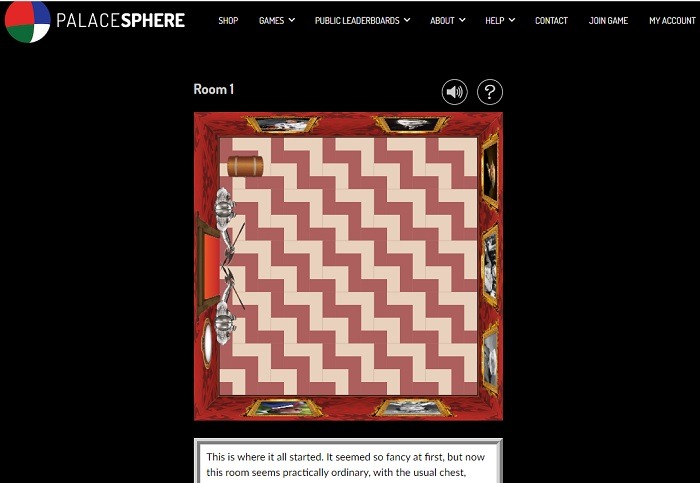 While some puzzles are easier than others, don't get too comfortable as they do get more challenging. In fact, you're encouraged to use the internet to research some of the rooms, such as solving pop culture trivia, identifying insects, and figuring out the runner up for movie awards. Use the FAQs to get additional hints if you get stuck. If you love this game, there are three more 'Palace' games available for $20/player.
A Lost Memory
During the pandemic, 18 escape room owners collaborated to create A Lost Memory, one of the best online escape rooms due to the amount of storytelling, emotion, and detail packed into the game. While donations are welcome, it's completely free to play. It's also the longest game on this list, taking anywhere from 3-10 hours to complete. You can create a free account to save your progress.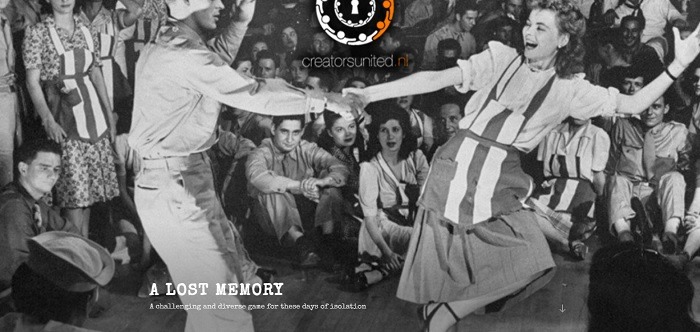 The game is meant to be played on a desktop or laptop for best results. As the name implies, you'll step back in time to solve the mystery left behind in your new home, where you find a chest filled with the mementos of a long lost owner. What does everything mean? That's for you to discover.
Even More Online Escape Rooms
If you've finished all of the above, check out these honorable mentions for even more escape rooms to play from home for free:
Love playing board games, but can't find anyone to play with? Check out these board game communities to find fellow players online and even some new games. Or, if you enjoy old-school point and click adventures, check out these games.
Image credit: Tumisu via Pixabay