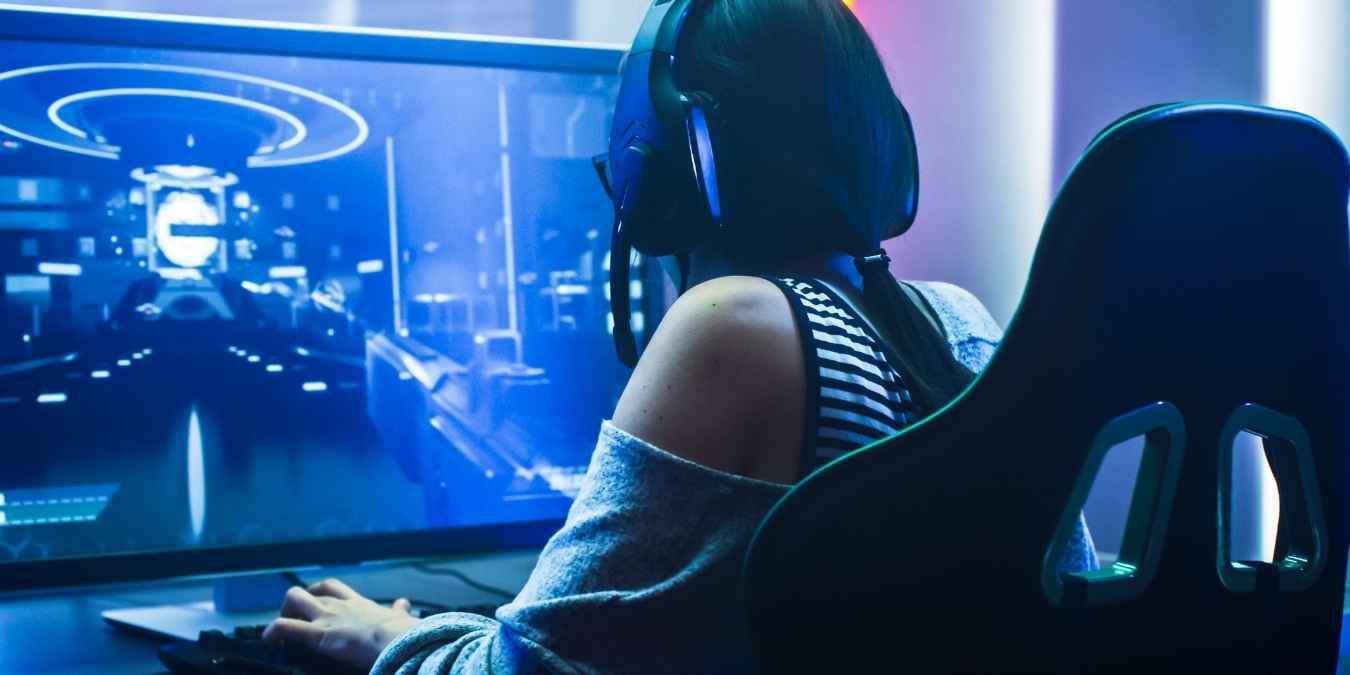 When looking for a great set of gaming headphones, there are a lot of factors to consider. The best gaming headsets for PC play go well beyond standard specs. They should offer the best possible immersion so that your gaming experience is as action-packed as possible. That means better audio quality and extra features specially designed to enhance the gaming experience.
Here are our top picks for the best gaming headsets for PC play currently on the market.
Love gaming? Check out our list of the best gaming chairs available.
1. Razer BlackShark V2 Pro
The Razer BlackShark V2 Pro is probably the best overall gaming headset available at the moment. It's got fantastic sound quality, coupled with Razer's THX Spatial audio app, which gives you great customization options. They also boast complete noise cancellation and 24 hours of battery life. If you're looking for a premium wireless gaming headset for PC play, this one's for you. It's not fully compatible with all consoles, but where PCs are concerned, these are absolute gems.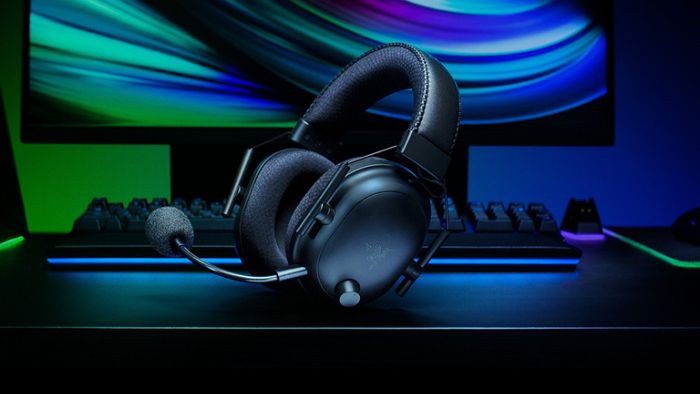 They're not cheap, but they come with many premium features worth paying a little extra, including breathable ear cushions made from Flowknit memory foam, Titanium 50MM drives, and a Razer HyperClear Supercardioid mic. They're also wonderfully lightweight, only 262g.
All this combines to give you a kick-ass gaming experience and a build quality that ensures you can enjoy them for a long time.
2. Corsair HS50
When you need a great set of headphones but don't have a massive budget, the Corsair HS50 offers the perfect solution for under $50. While they don't have any surround sound, and you might find it easier to lose the mic than expected, they're a great deal. The stereo sound is strong, while they're comfortable to wear and (mic aside) sturdy. It's unusual to find any gaming accessory to which the adage 'you get what you pay for' doesn't apply. It's not often the cheap alternatives are genuinely a great find.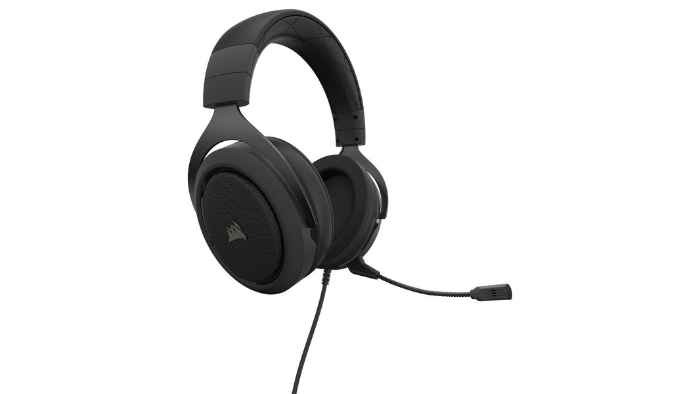 For the budget-conscious PC gamer, these are the best headphones you'll find on the market. The sound and the mic quality rival many of the most expensive models on the market, while the quality of all the materials used are excellent. The earcups are made from lovely, plush memory foam, so your ears are comfortable during even the longest gaming session. You can also enjoy a wider frequency range thanks to the 50mm neodymium speaker drivers. As long as you're content to manage without some of the extra perks that come with more expensive headphones, like Bluetooth connectivity and 7.1 surround, you can't go wrong with the Corsair HS50.
3. Astro A50 Gen 4
An excellent choice or enjoying multiplatform connectivity in comfort, the Astro A50 Gen 4 PC gaming headset is a great choice. Not only do you get all the benefits of amazing Dolby Audio sound quality, they are also supremely comfortable to wear, and boast a funky aesthetic that really makes them stand out looks-wise.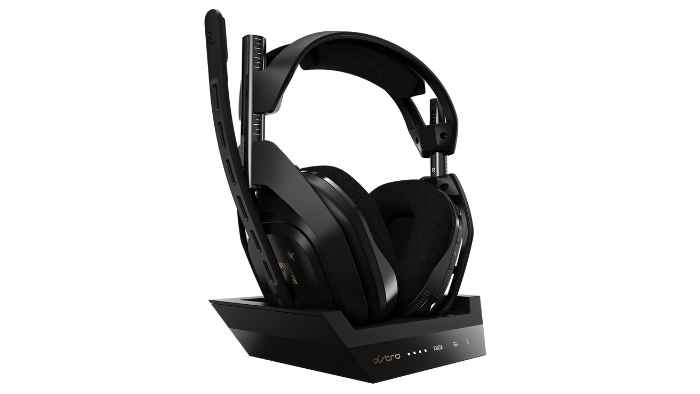 The downside is that they're expensive. But, the hefty price tag is fully justified by the features. The Astro A50 Wireless alone would make this set a contender for the best gaming headset for PCs, but you also get the added bonus of an immersive sound quality. The wireless connectivity is also superb, so you don't have to contend with latency issues. And did we mention how comfortable they are? Seriously, it's like having your head in a little cloud of support, largely due to the genius addition of a breathable headband and earcups.
Speaking of earcups, another bonus of the Astro A50 Gen 4 is that they have earcups that are wonderfully easy to swap. And, of course, if you're playing on the Sony and Microsoft's next-gen consoles and your PC, swapping between the two is effortless as you can use these headphones for everything.
4. Logitech G Pro X Wireless Lightspeed
While the Astro set may have great wireless connectivity, it's not a patch on the Logitech G Pro X Wireless Lightspeed headphones. If your priority for PC gaming is the quality of your wireless connection, these are the best you can get. In addition, they also boast great sound quality, are comfortable (though nowhere near the cloud-like bliss of the Astros), and are made from quality materials.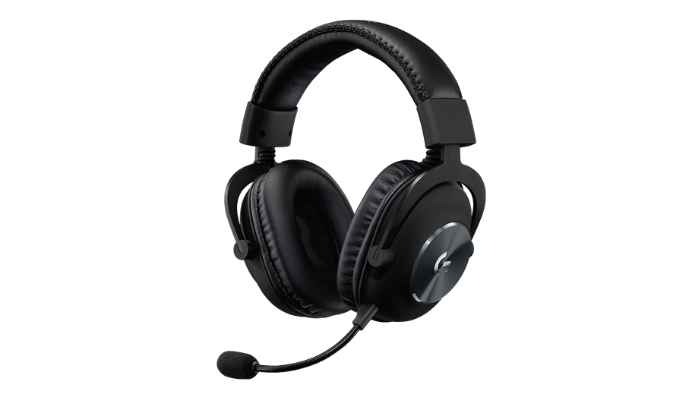 The downside? They're costly for what you're getting, and the microphone is surprisingly weak.
On the plus side, with these babies you can well and truly kiss goodbye to latency. The Logitech G Pro X sets the bar where wireless audio is concerned. You can enjoy as much as 20 hours of battery life, while the range of the wireless is an impressive 13 meters. While the microphone isn't great, it's also not the worst, but given the price, you would expect more from it in that regard.
5. HyperX Cloud Alpha Wireless
Another great choice of PC gaming headsets is the HyperX Cloud Alpha Wireless. If you're looking for a gaming headset with phenomenal battery life, this is the set you want. The HyperX Cloud Alpha also offers exceptional auto clarity, and a mic that's great at filtering out background noise. On the downside, you will have to contend with limited connectivity, while not all features are available when using an OS other than Windows.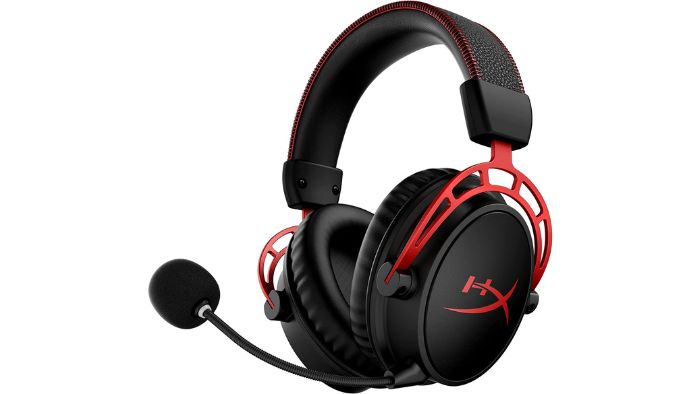 All that being said, the HyperX Cloud Alpha Wireless sounds fantastic, and has a battery life that just keeps going, making it well worth navigating any downsides. If reports are to be believed, these babies can keep going through an impressive 300+ hours of gameplay. Even more impressive is that this is achieved without compromising the other core features of the headset. With a great, comfortable fit, surprisingly large (50mm) drivers, and lightweight, they're a great choice.
Of course, creating that kind of battery life did require sacrificing some elements. For example, if you were hoping for analog connectivity and Bluetooth ability, forget it. There are some features that can only be accessed when using the Windows-only app, like Spatial Audio, which is a shame. Overall, however, these are small drawbacks to a generally great headset. The mic in particular is impressive, giving great customization options via the Ngenuity app. Add to this crisp, clear audio functioning with all forms of media, and the ability to use the battery for ten times longer than most headsets and it's definitely a winner.
Looking for gaming chair alternatives? Check out our picks for the best options on the market.