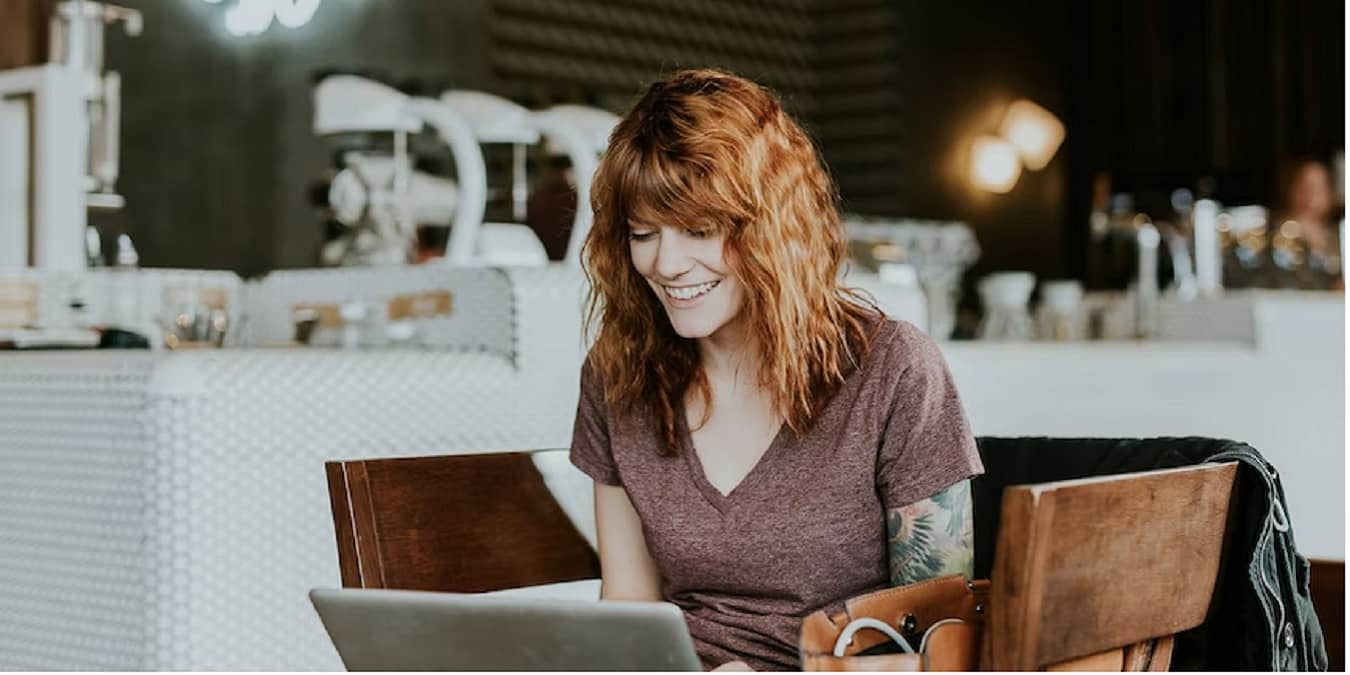 While it becomes ever more tempting to just resort to Amazon as the default shopping site for everything, sometimes it pays (or at least saves money) to resist the temptation and shop around a bit more.
Rather than just going to random websites and comparing the prices side by side, you can take the simpler and more efficient approach of using price comparison websites. Simply enter the product name or ISBN that you're looking for, and within seconds you'll see a list of respectable sites that sell that product – Amazon included!
Looking for the best deals specifically on video-games? Then head over to the best sites to track video game deals.
1. Camelcamelcamel
If you're fully entrenched in the Amazon ecosystem with your Amazon Prime and Echo and Kindle, then welcome to the great-value dystopia of the Bezos-sphere! To get the most out of the eternity you're going to spend here, you should check out Camelcamelcamel, which compares the prices of Amazon products with their past selves.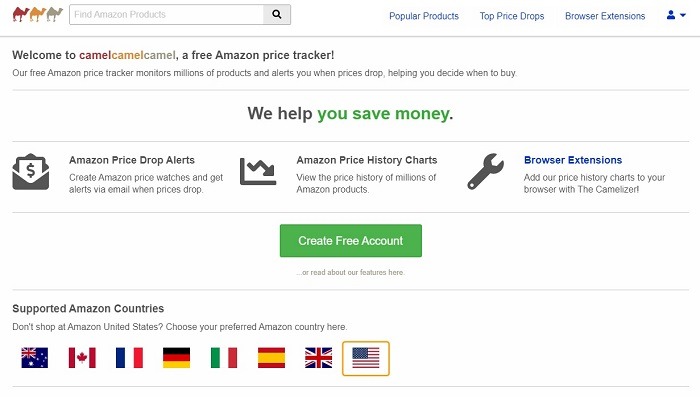 Just enter the product name or product URL into the box, and you'll get access to a slew of information on it, with a graph showing its price history and the option to set a target price at which point the site notifies you.
Of course, the best price ever on Amazon doesn't necessarily mean it's the best price on the internet, and if you're prepared to step outside of the Bezos Bubble then the following sites will give you the bigger picture.
2. Pricepirates
This one's a cool idea. Have you got yourself all tangled up in an eBay auction and don't know whether to keep bidding or not? Run the item you're bidding on through Pricepirates, and you'll see right away whether the price you're about to pay is the best out there. Who knows, it may turn out that the item you're trying to get second-hand on eBay is in fact cheaper brand new elsewhere!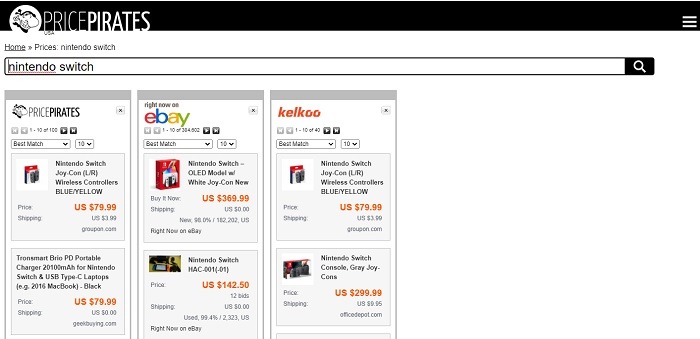 That's all there is to this site. There are versions of it for the UK, EU and USA, and you can download mobile versions of it as well as just using the web version.
3. PriceSpy (UK)
US-based readers may want to skip this entry, but if you're in the UK then PriceSpy is absolutely one of the best price comparison sites out there. Think of a product, type it into the search box at the top, and you're away.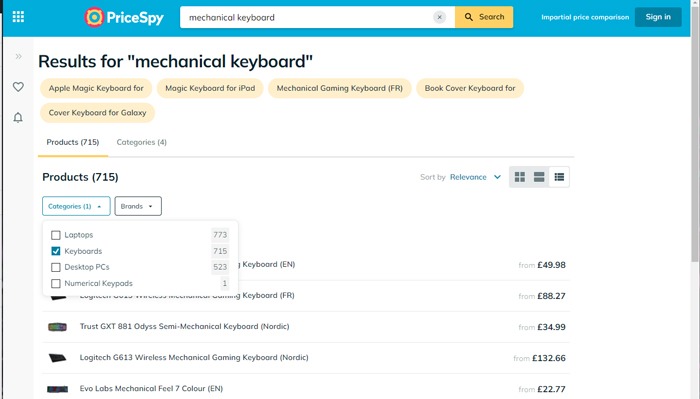 You don't even need to type a specific product, you can search by category, so type in something like 'mechanical keyboard' and you'll see a list of all mechanical keyboards that you can sort by price, relevance or name. You can create wishlists of items, and set up alerts to immediately get notified when an item you're watching has a discount or drops below a certain price.
It's a clean site, and feels a lot more impartial than something like Google, which definitely biases certain outlets over others. It also works in Norway, Denmark, Sweden, France, New Zealand, and Finland. Just pick the country at the bottom of the site.
4. PriceRunner
Another price comparison site for the UK and EU markets, PriceRunner has a look and feel not too dissimilar to PriceSpy. It lists prices from way more retailers than most other comparison sites, and lets you set up alerts much like you'd want to.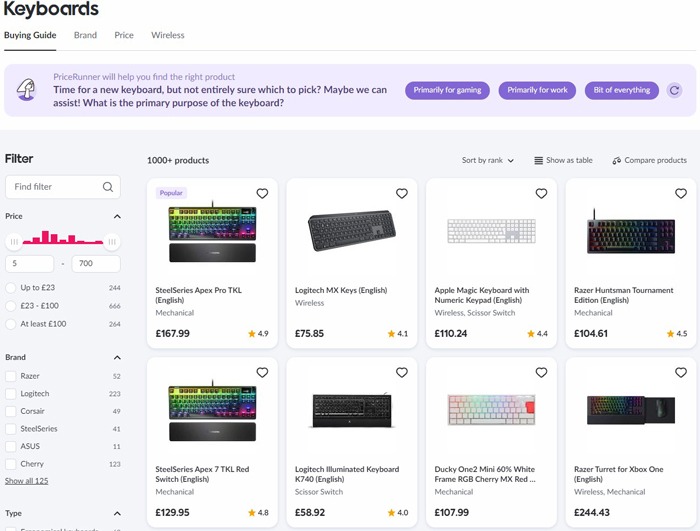 PriceRunner does go a little bit further though. It lets users submit reviews, has a ton of filters, and even a Buying Guide section which lets you search for product categories then asks you things that will help find the item for you. For instance, under Keyboards it asks if you'll use it primarily for gaming, for work or a bit of everything, then filter results as appropriate.
On the homepage, the site will show you some of the more popular and most heavily discounted items on a given day, as well as quirky categories like 'Reading Challenge' and a temporary section dedicated to waterproof clothing.
5. Honey
Honey is a popular service (with over a million users) for tracking prices across many popular stores and helping customers find lower prices. There is also a simple browser extension available that you can use even on Amazon.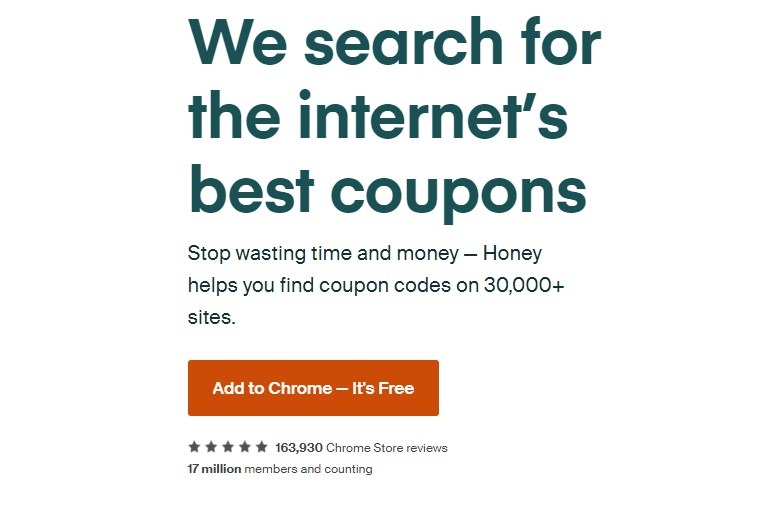 While most coupon services use in-store coupons and shipping discounts, the Honey extension is actually powered by its price tracker tool. The extension shows you the price history for hundreds of retailers and online shops. This lets you know whether you're eying the best deal or there's a better option elsewhere.
Plus, you don't have to scour the web for coupons and discount codes. Just install the browser extension and let Honey do the rest. If you already have the best deal, Honey will let you know.
6. Google Shopping
Even if you've never used it, you've probably seen the Google Shopping tab on the Google search engine. So, if you're looking for a way to compare the prices of similar products, Google is a great starting point.

Google gathers information from across the Web and collects it together in one place. The Google Shopping feature that compares prices is a part of Google's search engine. Under the Shopping tab, enter product details or a product name to find the information you want.
Your search results will show product photos, product descriptions, reviews, and pricing tiers from retailers.
7. Capital One Shopping
CapitalOneShopping.com is a free extension (similar to Honey) that automatically searches thousands of online sellers to check whether you're getting better product deals. It also searches Amazon products.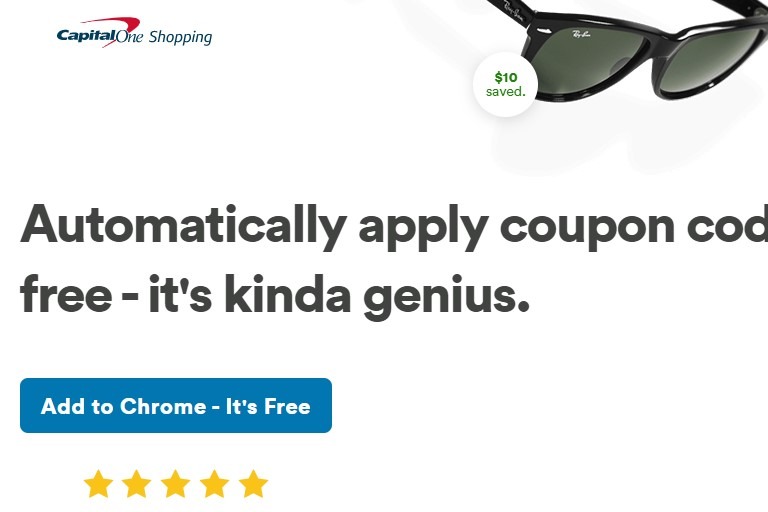 It doesn't have a barcode scanner, but a free browser extension helps you find the best discounts and discover better offers from other merchants as you browse.
A great thing about Capital One is that the tool will compare your current search results with other products that have been historically priced lower. This also includes delivery cost estimates, price summaries (with tax), and more.
8. Yahoo Shopping
If you prefer Yahoo over Google, then you're probably already familiar with this one. Yahoo Shopping price comparison website is similar to Google Shopping. Simply choose the Price Tracker option to save items and get alerts. Of course, you'll need to log in to do this.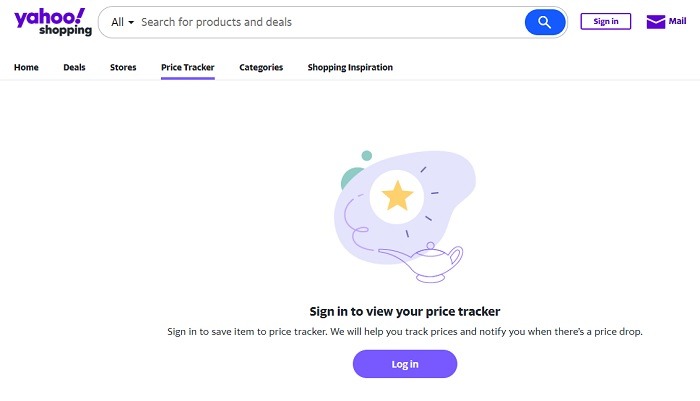 The website enables sellers of physical products to enter their prices and allows users to search for products using a variety of parameters. You'll find products sold by brands like Walmart and Amazon on the platform. In addition to comparing prices, you can also find the latest deals from a variety of sites and even get shopping inspiration, which is ideal for those hard to shop for people.
9. Price.com
Price.com is a different kind of eCommerce hub, with a huge selection of consumer goods marketed by many affiliate merchants.
The site is great for comparison shopping, as the browser plug-in scans prices from hundreds of retailers. It's fantastic for on-the-go price comparisons thanks to its photographic app.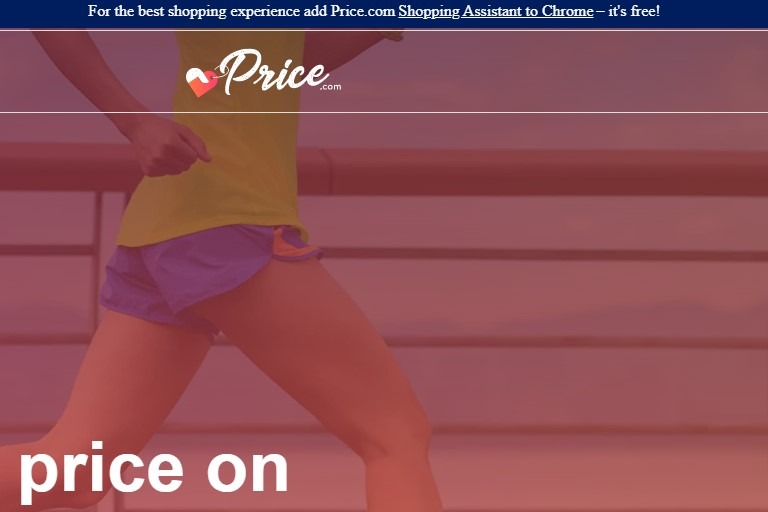 Easily compare prices and get alerts for any saved items when the price drops. This is another benefit of the extension as you'll get immediate alerts and be able to take advantage of great deals before your item is sold out. Plus, you can even access coupons and discount codes to save even more.
10. BizRate
When you need to find the best prices for a product, BizRate is definitely one of the best places to start. This shopping comparison tool helps you find the best prices on everything from toys to cell phones.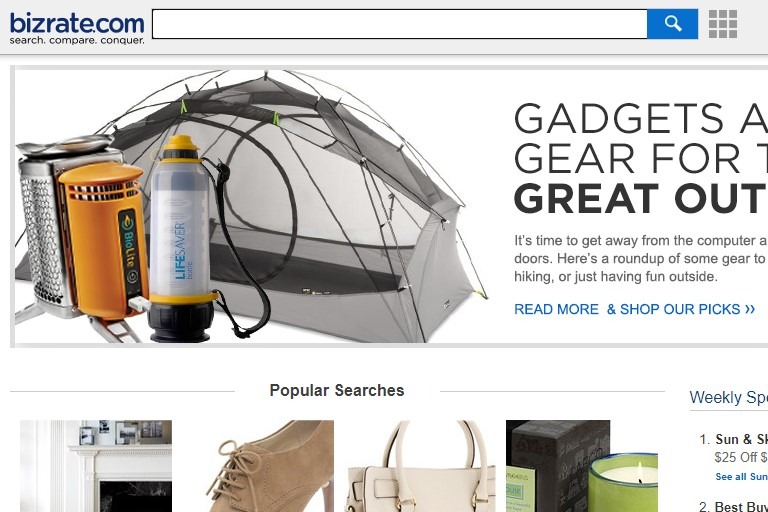 Users can set up alerts to be notified of price changes and compare products from top retailers. Just enter your email and price threshold.
That's not all, however. BizRate helps you find the best prices online and fill in forms to receive cashback deals. You can even compare prices among tens of thousands of products and download a free PDF manual for most of them.
11. ShopSavvy
ShopSavvy is a price comparison site featuring a very easy-to-read ad copy. It's headlined with the lowest price, and the product name is hidden until one clicks on the headline. There are also cashback options, which makes people more likely to click through.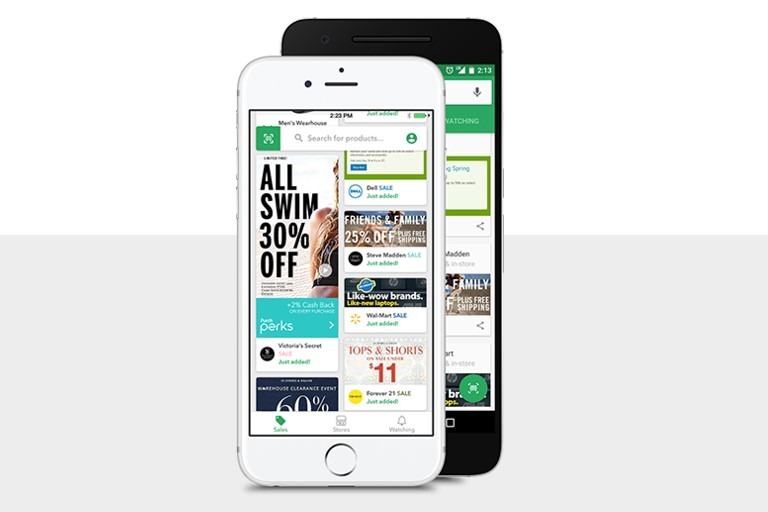 ShopSavvy promises "consumer protection through consumer education" and uses affiliate relationships with manufacturers to generate cashback opportunities for users. They also help consumers by testing products for them.
12. Shopzilla
Shopzilla provides a huge shopping engine to millions of visitors who want to check the prices for all types of products.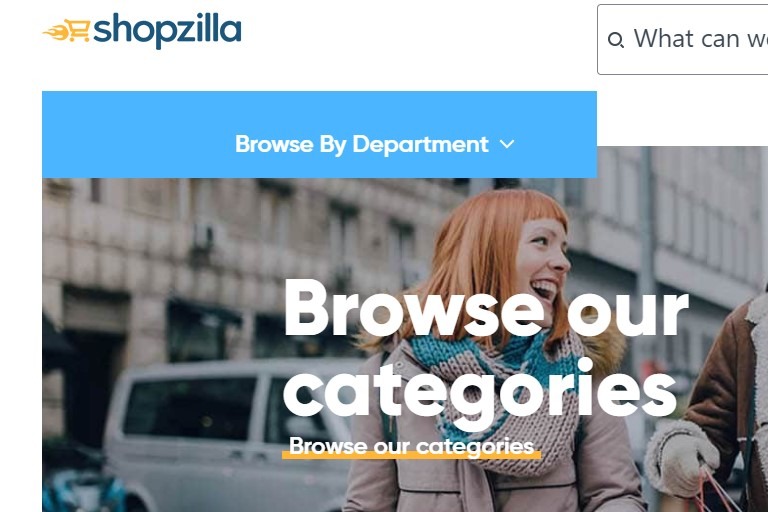 Undoubtedly, this is a great platform for getting necessary information about a product and making purchases online. Simply search for or select an item already on the site to view participating stores and the options available. While there aren't any deal trackers, it's still good for seeing what's available and the average prices.
13. Shopping.com
A member of the eBay family, Shopping.com is one of the best international price comparison websites featuring its own product catalog from thousands of merchants.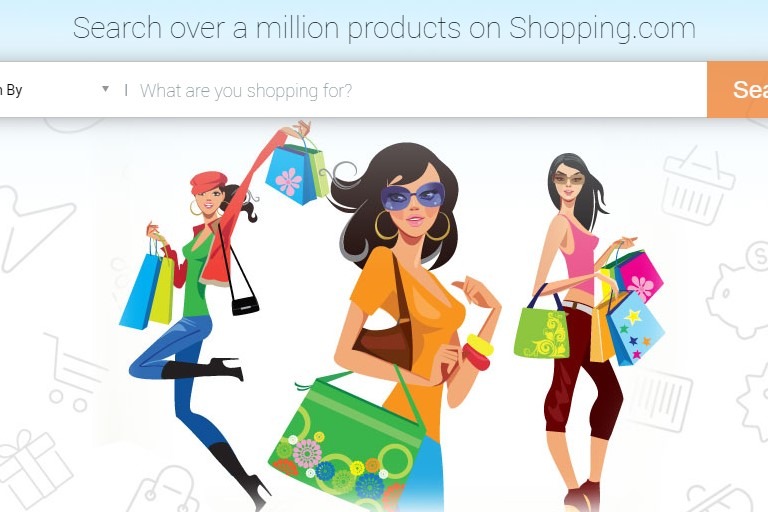 The Top Products and Top Deals sections contain the best prices for everything you need, without having to sort through dozens of products. To better compare prices and features, select similar items and select "add to compare" to see them side by side. Or, scroll through the lowest prices when searching for an item.
14. Slickdeals
As the name implies, Slickdeals is all about helping you find the best deals. As a price comparison site, it's perfect for seeing the latest deals from a wide variety of retailers. Something the site does that many don't is also let you see user reviews of both the product and the seller.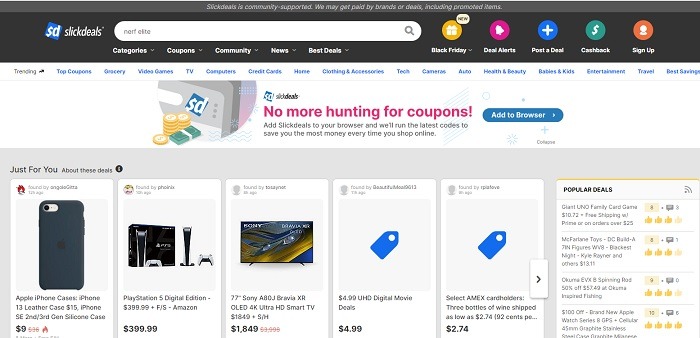 Want to make sure you're getting the lowest price before you buy? Install the browser extension and get alerts about deals and coupons. You can even sign up for the Cashback program (which is free) to earn on select purchases and get money back to spend on more awesome items.
15. CNET Shopping
Formerly InvisibleHand, CNET Shopping is a browser extension that lets you compare prices to find the lowest options available. It currently supports over 25,000 retailers, which saves you a lot of virtual legwork. Plus, the extension works similarly to Honey, automatically applying coupons so you get the best deals.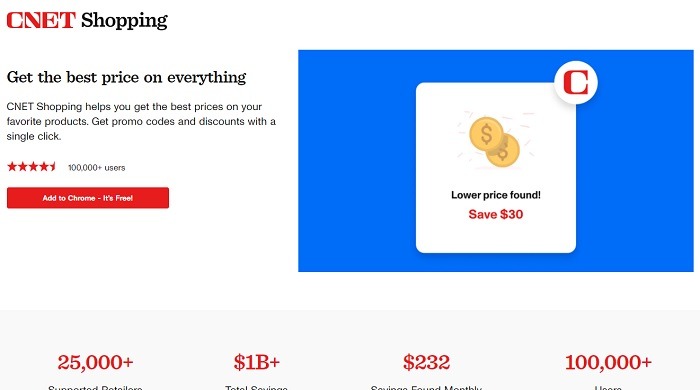 Never want to miss a deal on a product you want? Simply add it to your wishlist and get notified immediately when the price drops. It's completely free to use and could save you a lot.
16. Idealo
If you live in the UK, Austria, Germany, Spain, France, or Italy, Idealo may just become your best friend. It's one of the top European price comparison websites that lets you track deals and compare prices on products, flights, and magazines. When you sign in, you can also get notifications about deals and price drops.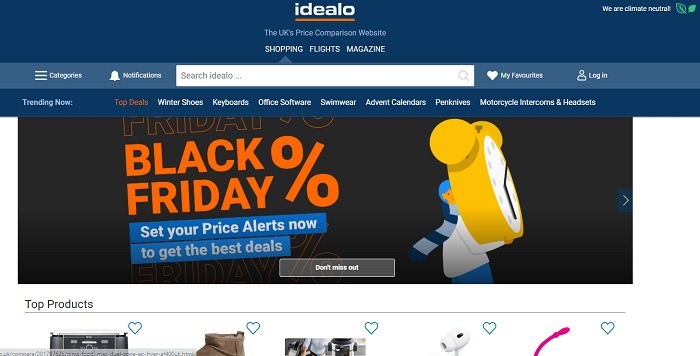 The homepage is great for checking the best deals on top products. And, thanks to the product comparison feature, it's also ideal for saving multiple similar products and comparing them side-by-side to see which is the best for you.
Meanwhile, do make use of these safe online shopping tips to protect yourself online, or if you've got some time to kill then check out the oldest internet forums still functioning today.
Image credit: Brooke Cagle via Unsplash