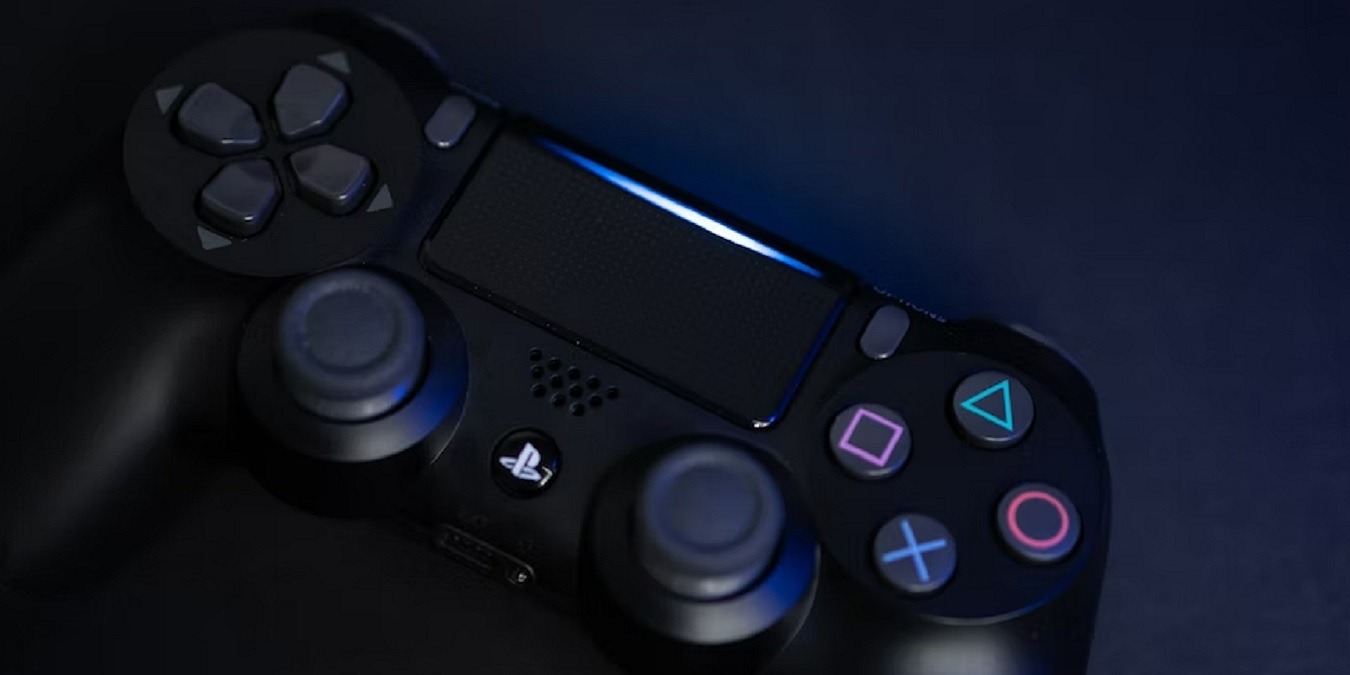 While the PS4 isn't the newest Playstation console anymore, that doesn't mean you can't still play it. Being an older console has its perks, such as making it easier to find a good, yet cheap PS4 controller. Whether you're wanting to replace an aging controller or are just looking for slightly different features, don't pay full price ever again. Let this guide help you find the best at the lowest cost.
Once you pick the perfect cheap controller, check out these free-to-play games for PS4 and PS5.
Know Your Prices
Before diving into what to look for, let's take a look at the price range for the average cheap PS4 controller. While the official PlayStation 4 DualShock 4 Wireless Controller still costs around $60 new, it's far from the only option available.
Pricing will vary based on the brand, features, and whether it's new or gently used. Obviously, if you're picking up a used controller, you might sacrifice a little battery life to save $10 to $15 off the list price. However, some of the cheaper third-party PS4 controllers average between $20-$30, making them ideal cheap replacements or just to have an extra controller around for local multi-player games.
Remember, you can use a PS4 controller on the PS4 as long as you're playing PS4 games. So that's another great reason to grab a cheap controller as a spare.
Consider Your Features
Outside of the price itself, you have to think about what features you need and which ones you might can skimp on. The first and most important is compatibility. While many options do work on all PS4 models, some only work on specific models. Pay close attention to whether any controller you look at is compatible with your console version.
Next, will you use it on any other devices? For instance, the official controller is also compatible with PC. Some controllers also work on mobile devices. If you only need it for a PS4 or PS5, then you don't need to worry about whether it'll double as a controller for another device.
Obviously, you want a controller that's not going to die on you in the middle of a fight or other crucial moment. Look for a controller with decent battery life. That's one area where the DualShock 4 falls short sometimes, especially the earlier model.
Typically, expect anywhere from 4-10 hours for battery life. For used or refurbished controllers, that time frame may be slightly shorter.
While many people prefer a wireless controller just to avoid getting tangled in wires or being limited on where to sit, a wired controller will give you faster response times. Of course, a great wireless controller doesn't have noticeable lag outside of certain games.
Wired controllers are usually a little cheaper. But, for a cheap yet versatile controller, look for one that supports both wired and wireless connections.
Finally, think about what games you play. Do you need a more sensitive touch pad, a headphone jack, built-in speaker, one touch share button, more or less sensitive triggers, gyro sensor, or a lighter/heavier controller? A final thing to consider is the look. Maybe you have a specific color or design in mind. Third-party controllers often have more color variety than official Sony controllers.
Much of this comes down to personal preference, but it will help you narrow down your options.
As a quick summary, these are the features you definitely need in a good cheap PS4 controller:
Battery life
Fast response time
Speaker
Basic controls
You don't need a specialty model with a larger or more sensitive touchpad or sticks with lightning fast responses for the average game. For tournament play, some shooters, and esports, you might want to pony up the extra cash for a more responsive controller. Still, you can get these ranging from $30 to $60. Also, you don't need limited edition models unless you just love the franchise it's associated with.
Also, keep in mind that some models don't come with a charging cable. So you'll either need to use the one that came with your console or pick up a cheap spare. Bonus points if your new controller actually comes with one.
Where to Find a Cheap PS4 Controller
You've got numerous options when it comes to finding a PS4 controller. A great place to start your search is sites that specialize in retro games, consoles, and accessories. Sure, the PS4 isn't that old, but since the PS5 is out, it's still considered old enough.
Try our guide to the best sites to buy retro games. Most sell consoles and accessories in addition to games. At the time of writing, you could get the official DualShock 4 controller gently used (but guaranteed to work) for around $40.
You can also use price comparison sites to help find the best prices. You can keep track of both new and used models. Whether you want an official controller or a third-party option, these sites will help you track sales to get the cheapest prices.
Of course, Amazon and eBay are always great options. Amazon not only sells new controllers, but used and refurbished, including those from third-party sellers. In addition, check out any local gaming stores. These often have sales and refurbished or used models at deep discounts.
Cheap PS4 Controllers Options
If you're not sure which controllers to even start searching for, you're not alone. The popularity of the PS4 controller has led to a lot of options. Remember, to get the best prices, you might want to wait for sales, such as Black Friday deals around the holidays.
1. DualShock 4 Wireless Controller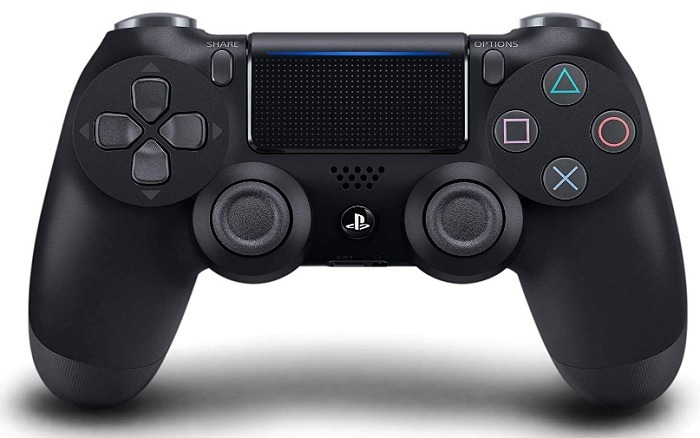 While it's usually $60, it's quite common to see this controller drop to around $40 during sales and that's brand new. If you're a stickler for only using official controllers, then this might be the best option overall. It has most every feature you could want and it'll definitely work with all PS4 models, PC, and the PS5 (only with PS4 games though)
2. TERIOS Pro Gaming Controller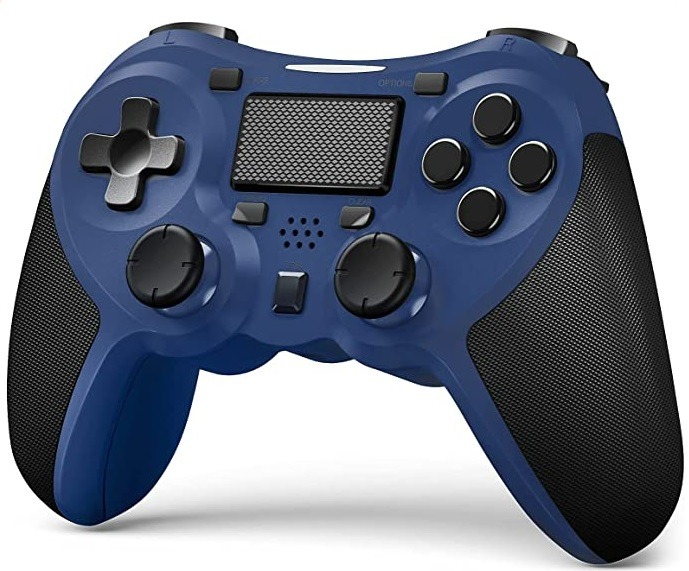 TERIOS offers a $28 PS4 controller that's also compatible with PC. It has most of the same features as the DualShock 4 in a slightly lighter design. It also has a turbo button that you can assign to auto-fire when needed. It's available in eight colors/designs, whereas the DualShock only has five options available. As far as battery life, this one boasts up to 14 hours of continuous use.
3. Sefitopher Wired Controller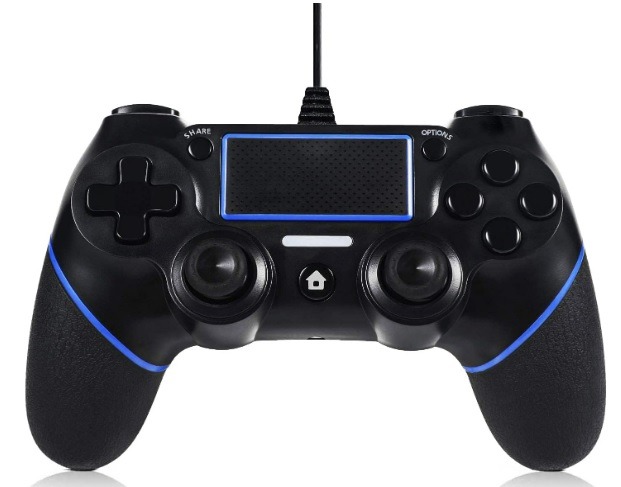 If wireless isn't a big deal and you want to save even more money, try Sefitopher's wired controller. This one doesn't have a wireless option at all. However, it does offer a 6.5 ft cord. Unlike many PS4 controllers, this one doesn't have any speaker or voice options. An improved grip design does help to boost response time, though some users have said it's not always the most comfortable controller. But, no more controller dying at the worst possible moment and it's only $18.
4. Usergaing Replacement PS4 Controller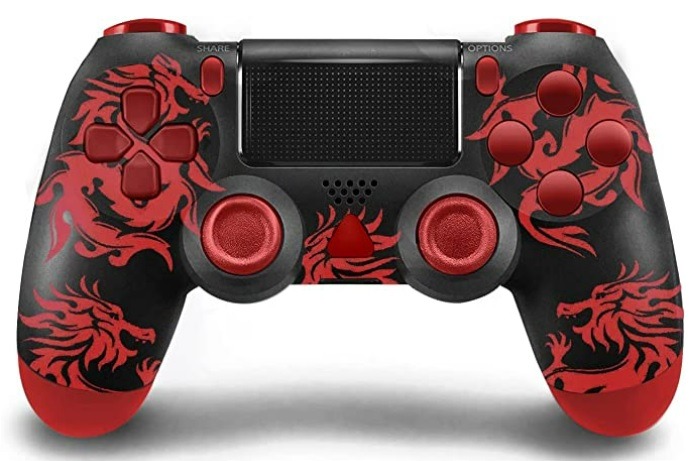 If having a more unique color scheme is important to you, then you'll love this controller. The black and red dragon design instantly stands out. You can use it both wired and wireless and it's made to last up to 10 hours per charge. Not only is it compatible with PS4, but also Android, iOS, PC, and Mac. The controls are designed to be a little more sensitive, but overall, it has the same feel as the DualShock 4 but for only $28.
Are you planning to use your PS4 controller for PC? Then, you might want to check out the best PC gaming headsets.
Image credit: TheRegisti via Unsplash