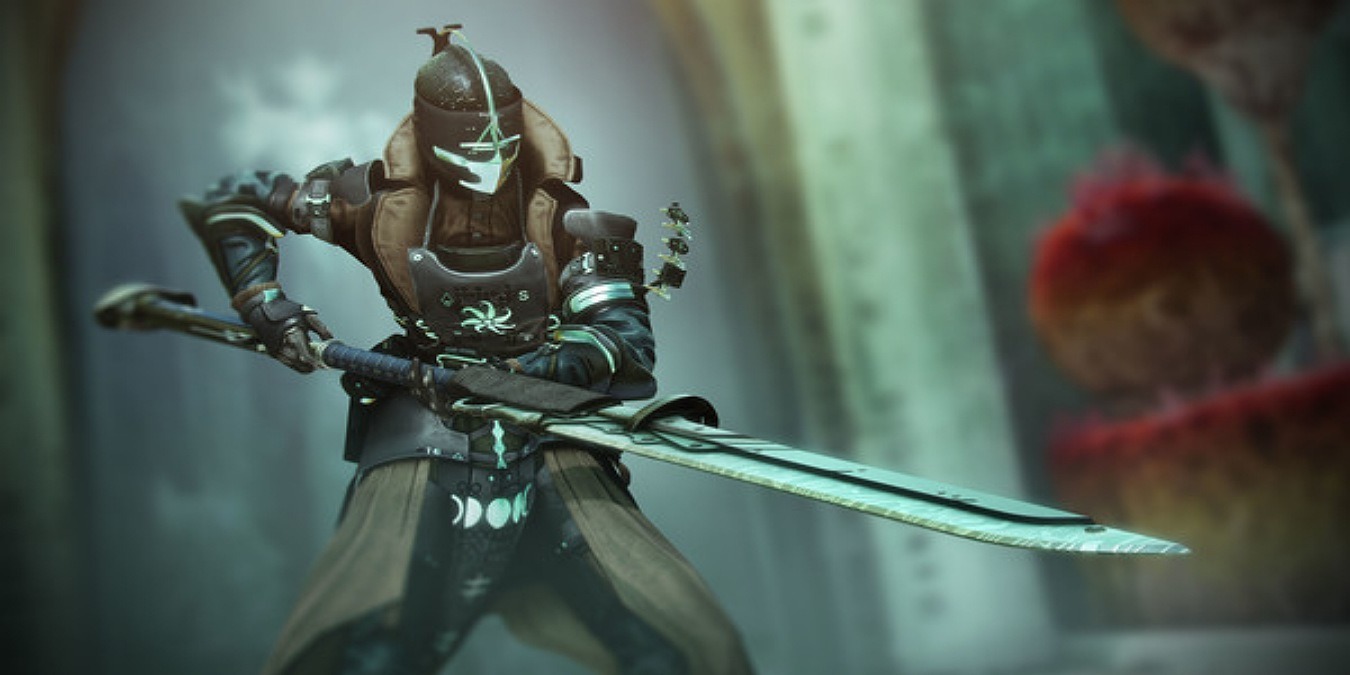 Everyone is already very familiar with Call of Duty Warzone, Apex Legends, and Fortnite. They have been the most popular free-to-play games, and most popular games in general, for the past few years now.
But, there's plenty of excellent free-to-play games that are always overlooked. If you have a Playstation 4 or Playstation 5 then try out these following games when you get a chance. You got nothing to lose except storage space!
Also, take a look at some of the best games you can play as a Playstation Plus Extra subscriber.
1. Destiny 2
If you've ever wanted an open world like Halo, then Destiny 2 is the perfect game for you. This mythic sci-fi MMO first person shooter is currently in Year Five and it's loaded with tons of content. There are multiple planets available for players to travel to for story missions, side quests, three player strikes, and eight player dunegeon raids. Or you can go into free roam mode and explore every nook and cranny of the planet. Battle other players in the online PvP modes of The Crucible.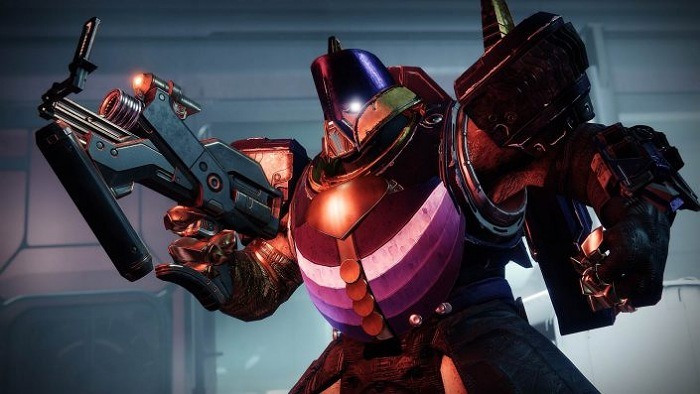 The base game is free-to-play, but the expansions must be purchased. The Witch Queen is the current expansion of the game. The next expansion Lightfall is scheduled for February 2023 for Year Six and The Final Shape, the last expansion, will come in 2024 for Year Seven. After The Final Shape, the Light and Darkness Saga of Destiny will be finished.
2. Genshin Impact
Another great open world MMO game is Genshin Impact. This role-playing game is set during the turbulent times of the magical world of Teyvat. You follow the story of the "Traveler" who is searching for their lost twin after being sealed away for hundreds of years by a mysterious god.
Become allies with many charming characters as you play through the story and explore Teyvat. Each character possesses a unique moveset of abilities based on a certain element. Switch in between any member of your party at anytime that you need them.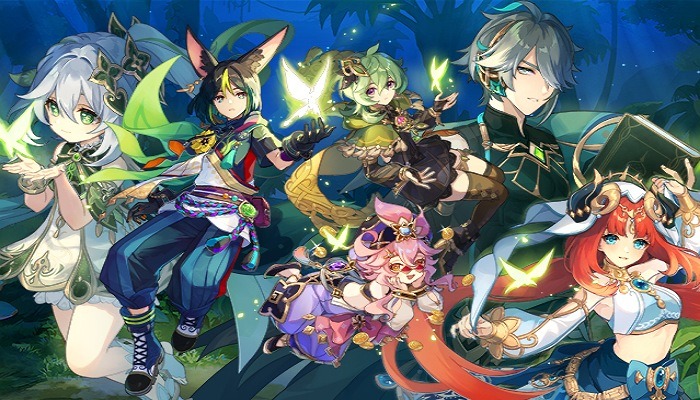 Now is a great time to start playing Genshin Impact because of the massive 3.0 update that has been released recently. This large update has added a new region Sumeru to the world of Teyvat. Also, a new battle element and story arc has been added for more missions and boss fights. There are new characters to collect with even more characters on the way.
3. Fall Guys
Fall Guys is a great choice anytime you are in the mood for some wacky, cartoonish fun. In this platformer battle royale, you control a very clumsy jellybean shaped creature. The goal is to make it through a series of challenging mini-games and obstacles until you are the last one standing.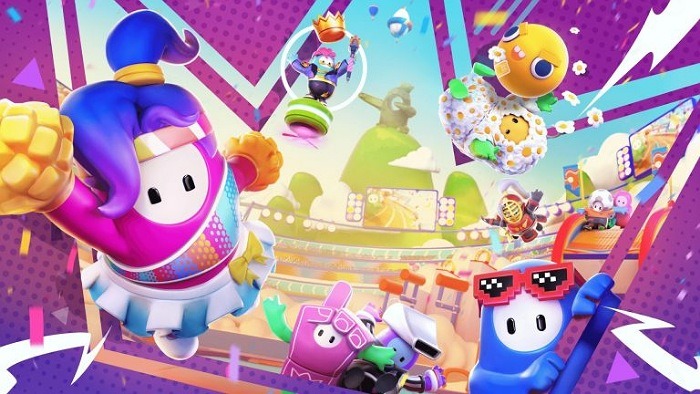 The controls are so simple that anyone can enjoy this game. Customize your little creature with many different combinations of colors, outfits and skin patterns. Also, the amount of funny moments in Fall Guys are endless. These moments become even more hilarious when you're playing with friends and sharing laughs over voicechat.
4. MultiVersus
This new platformer fighting game has only been out for a month and it has already gained over 10 million players. As of right now, MultiVersus is the most popular fighting game on all platforms. Along with being free-to-play, the simple controls and roster of fan favorite characters play a big part of its popularity.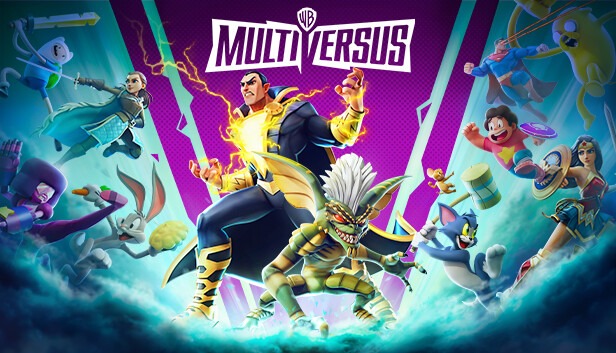 It may look similar to Super Smash Bros. but there are some key differences. For instance, MultiVersus is more of a team game that focuses on the 2v2 game mode and the synergy of the team. The perk system and abilities of the characters are designed to aid each other while in combat.
Of course, there's still the classic 1v1 duels and four player free for all mode for players to enjoy. Season One has recently started and Morty is the newest character to be added to the game. More characters will arrive throughout the season such Rick, Black Adam, and Stripe.
5. Rumbleverse
Heavily inspired by wrestling and MMA sports, this new brawler battle royale officially launched a few week ago and it is already gaining a huge fanbase. And, it's not a big surprise to figure out why because the game is a whole lot of fun! Rumbleverse can be best described as an open world fighting game.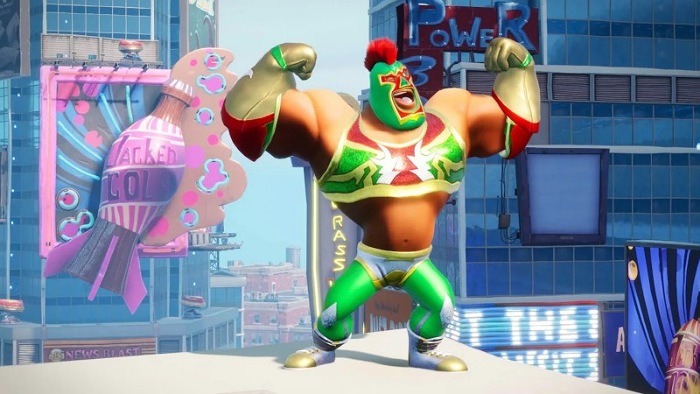 Players are dropped off into Grapital City where they face off against other Rumblers in 40 player game modes. Find powerful special fighting moves quick and upgrade your Rumbler for extra damage, health and stamina. Use the environment and anything else to your advantage to knock out the competition and win the match as the champion.
6. Smite
For whatever reason, there are very few MOBA games available on the Playstation, or consoles in general. Unlike League of Legends and Dota 2 that use top-down viewpoint, Smite utilizes a third person perspective that many console games also use.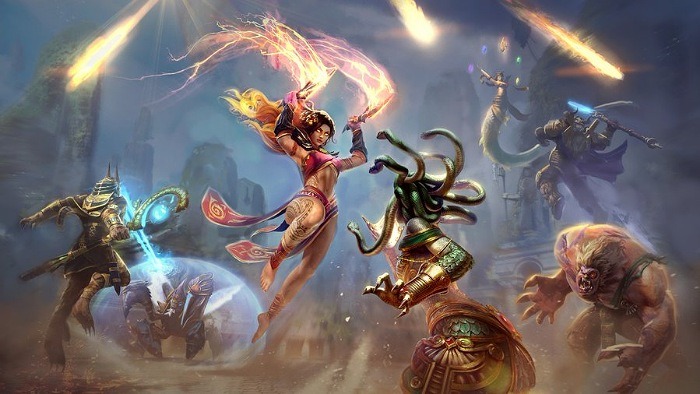 And that idea worked wonderfully because, even after seven years, Smite is still the best and most popular MOBA game on the Playstation platform. Players can collect over a hundred different gods and goddesses to play with.
Play the Conquest mode to experience the classic MOBA gamemode of strategic, slow-paced three lane attack and defend battles. Or try out the other unique gamemodes of Smite such as Joust, Clash or the fast-paced, team deathmatch inspired Arena mode.
Keep an eye out for these great upcoming Playstation 5 games that are almost here! And take a look at these thrilling beat'em up games while you're at it.