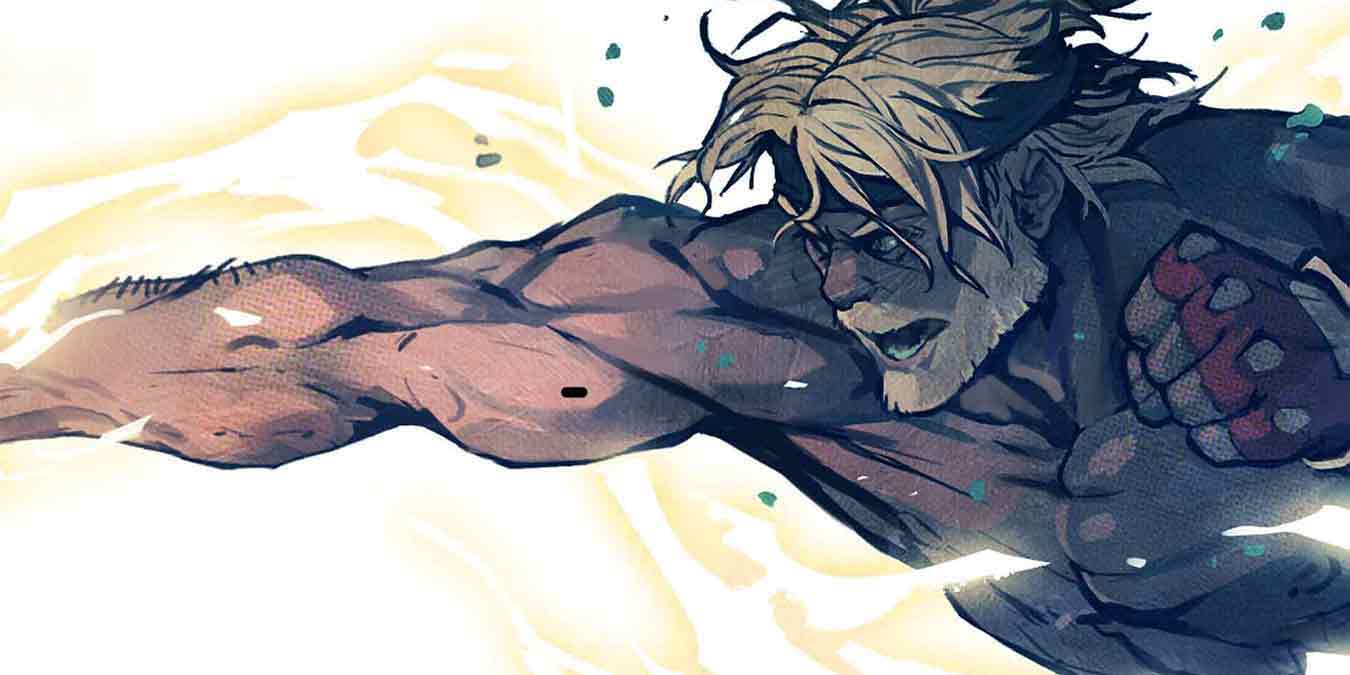 Beat-em-up is a classic genre of video game. From classic homages to the games of the 80s and 90s, to brand new takes on the genre, here are six beat-em-up games for you and your friends to enjoy.
And if you're just looking to scratch that retro itch, check out this list of the best sites to buy retro games.
1. River City Girls
Available for: PC, Nintendo Switch, PlayStation, Xbox, and Luna
River City Girls is a spin-off of the Kunio-kun franchise, which came out in 2019 to high acclaim. You play as either Misako or Kyoko, two high school best friends as they fight their way through River City to rescue their boyfriends from kidnappers.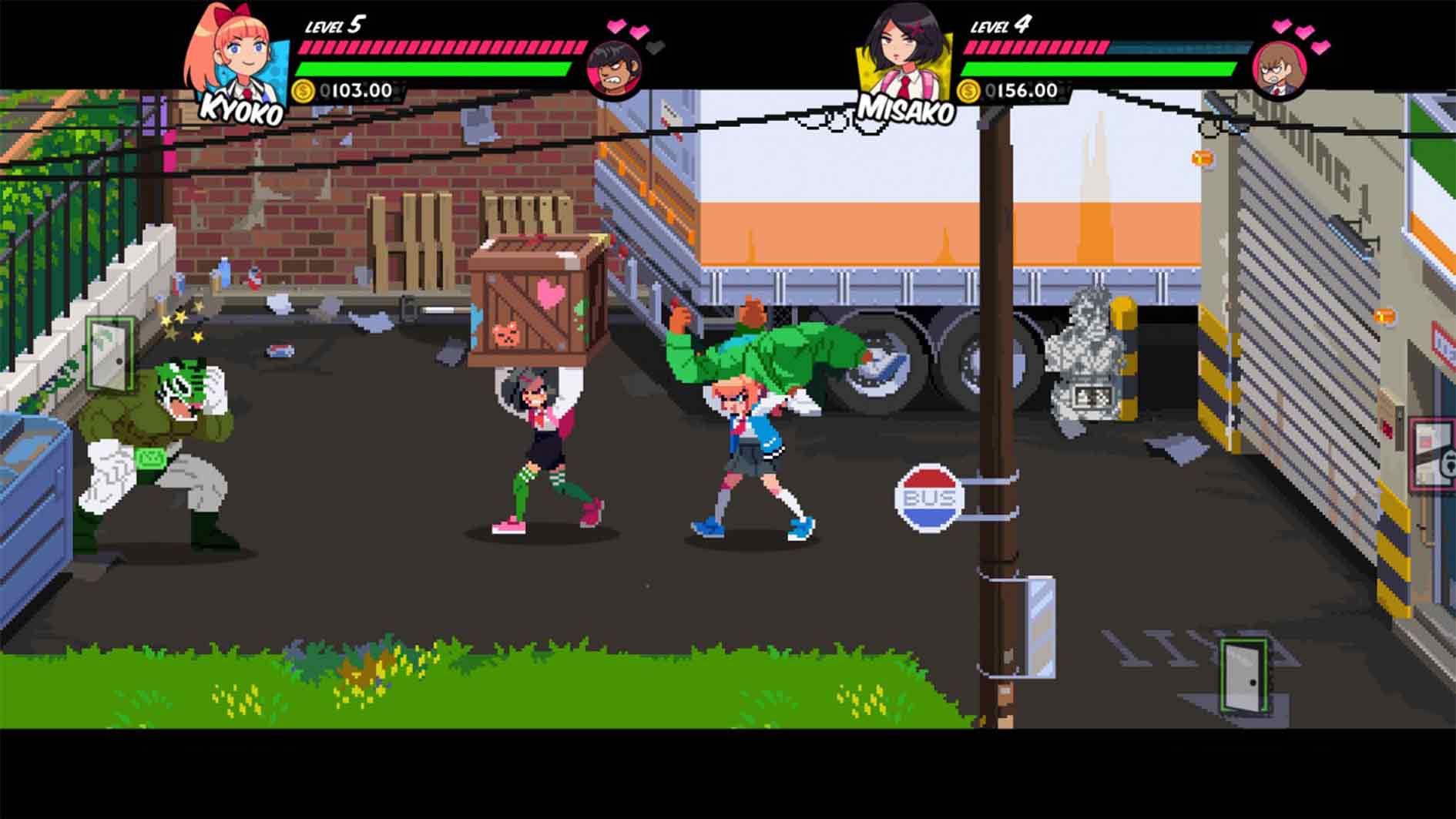 The controls and move set for this game are intuitive enough that someone who is new the genre to pick up with ease and veterans of the genre can string them together to more complex combos. River City Girls 2 is also on the horizon in 2022 so if you end up liking this one (you will) there's plenty more to come.
2. TMNT: Shredder's Revenge
Available on: PC, Nintendo Switch, PlayStation, and Xbox
Based on the 1987 animated series, you'd be forgiven for assuming that TMNT: Shredder's Revenge came out in the 90's to promote the show. In reality however this game is labor of nostalgic love made in the year of our lord, 2022.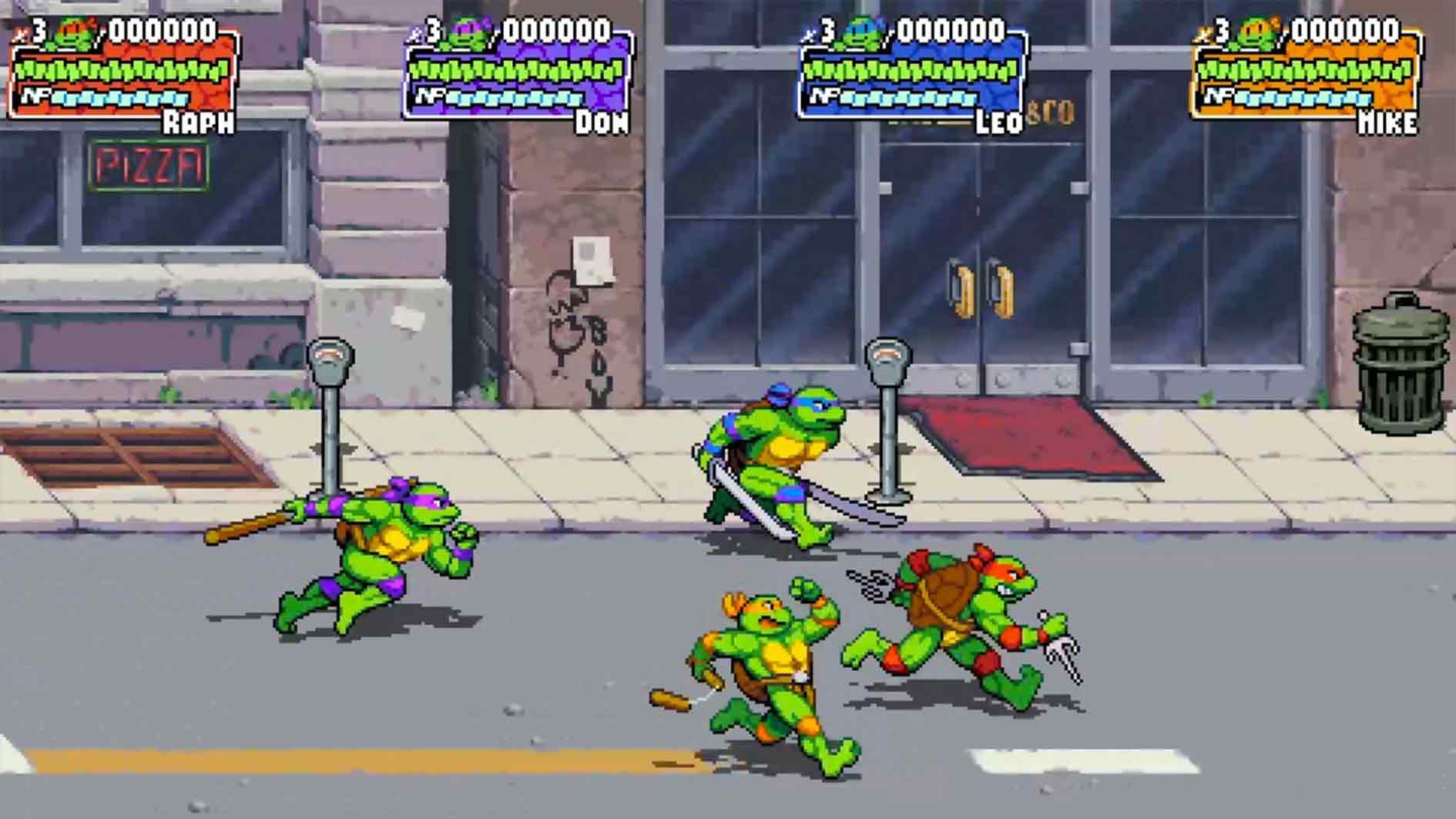 Choose to play as either your favorite Ninja Turtle, April O'Neil, or Master Splinter, in familiar locales like the sewers of NYC and Dimension X (Which one smells worse? the answer may surprise you.) fighting all your classic villains from Be-Bop to Shredder himself. And to complete the nostalgia trip, the turtles are voiced by all of their original voice actors from the 1987 TV series.
3. Scott Pilgrim vs. the World
Available on: PC, Nintendo Switch, PlayStation, Xbox, Stadia, and Luna
If you aren't already familiar with comics or movie that share its name, in Scott Pilgrim vs. The World you play as the titular Scott Pilgrim who, after meeting Ramona Flowers (a girl literally from his dreams) is made to fight her seven evil ex-partners before he can be with her. Originally released in 2010 to promote the Scott Pilgrim movie adaptation, and later re-released in 2021 as Scott Pilgrim vs. the World: The Complete Edition, this game that's based on a comic series that is already basing itself off of classic beat-em-up style arcade games already lends itself really well to video game adaptation.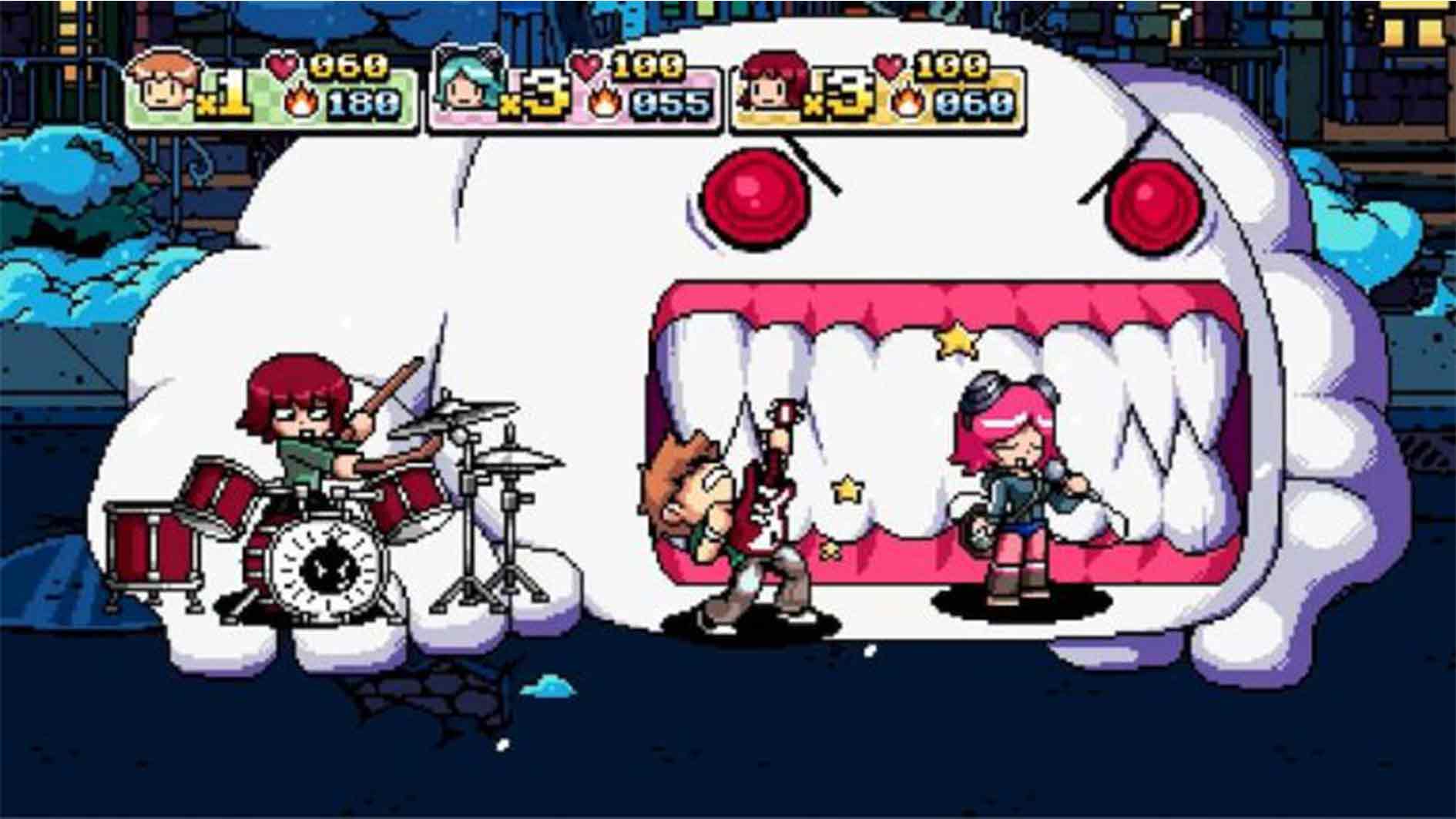 In multiplayer mode, you and up to three friends can battle together as Scott Pilgrim, Ramona Flowers, Knives Chau, Stephen Stills, Kim Pine, Wallace Wells or Nega-Scott using multiplayer exclusive co-op combos to beat Gideon's smug face even harder.
4. Jitsu Squad
Available on: PC, Nintendo Switch, PlayStation, and Xbox.
Jitsu Squad is a fast-paced, colorful, and beautifully smooth in a way that feels closer to a fighting game like Super Smash Bros, than to a traditional beat-em-up. Play alone, with friends in two player co-op, or in the game's Tag Team mode where you and a buddy can take turns switching between the squad's four playable members.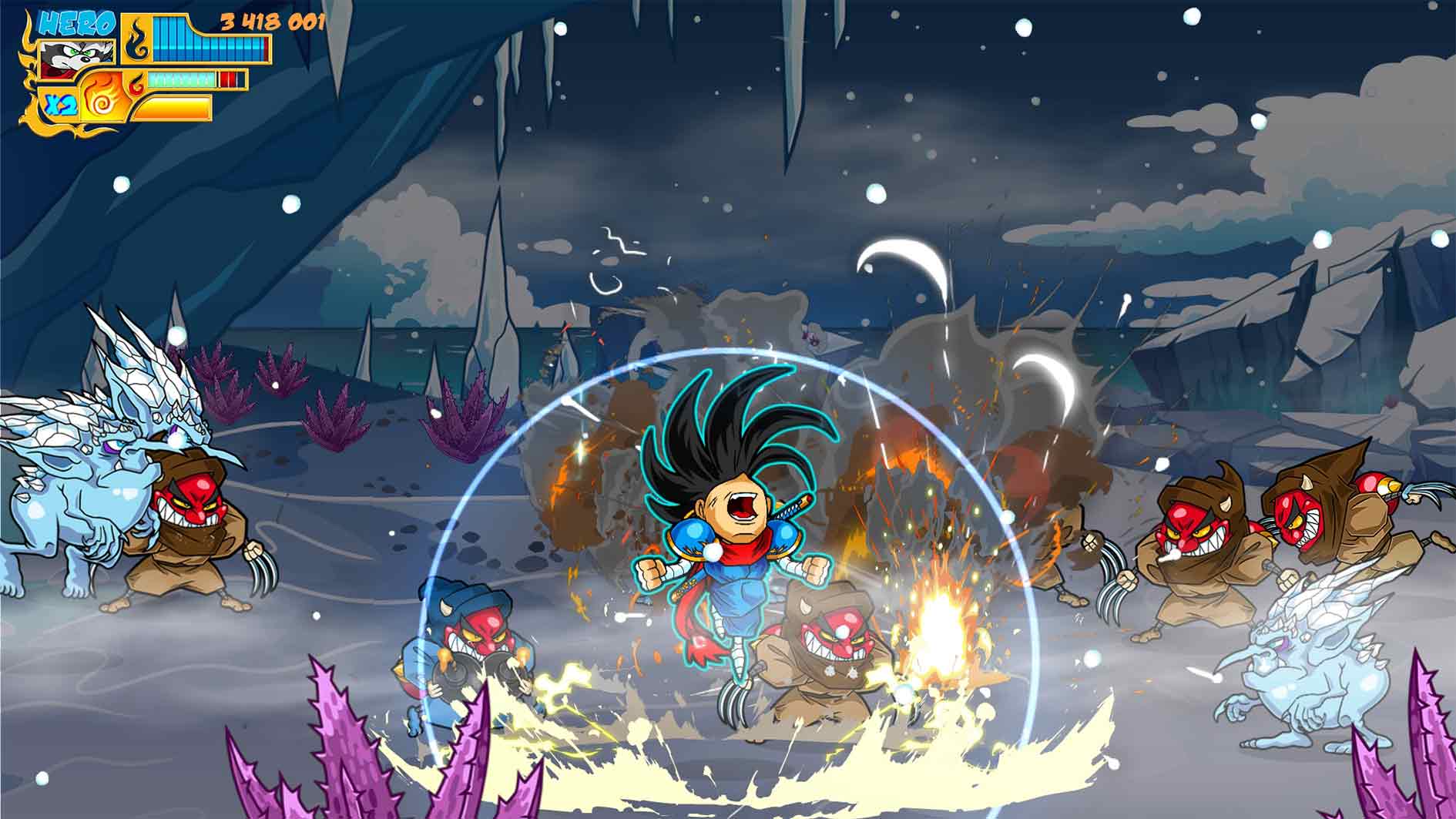 Jitsu Squad first started out on Kickstarter and reached their funding goal in just 24 hours and exploded past it making seven times their original goal of €15,000. It is pretty obvious that they have been putting that extra cash to good use.
5. Wulverblade
Available on: PC, Nintendo Switch, PlayStation, and Xbox
In Wulverblade you'll play as Caradoc, a warrior of the Northern Tribe of Britannia against the ever advancing Roman Legion. The gameplay is visceral and is definitely the bloodiest game on the list. What it lacks in terms of combos, you can chain it with a rage meter that gives you extra damage, call upon a pack of wolves to help you in the fight, and the ability to slice off the heads of your enemies so that you can then throw them at even more of your enemies.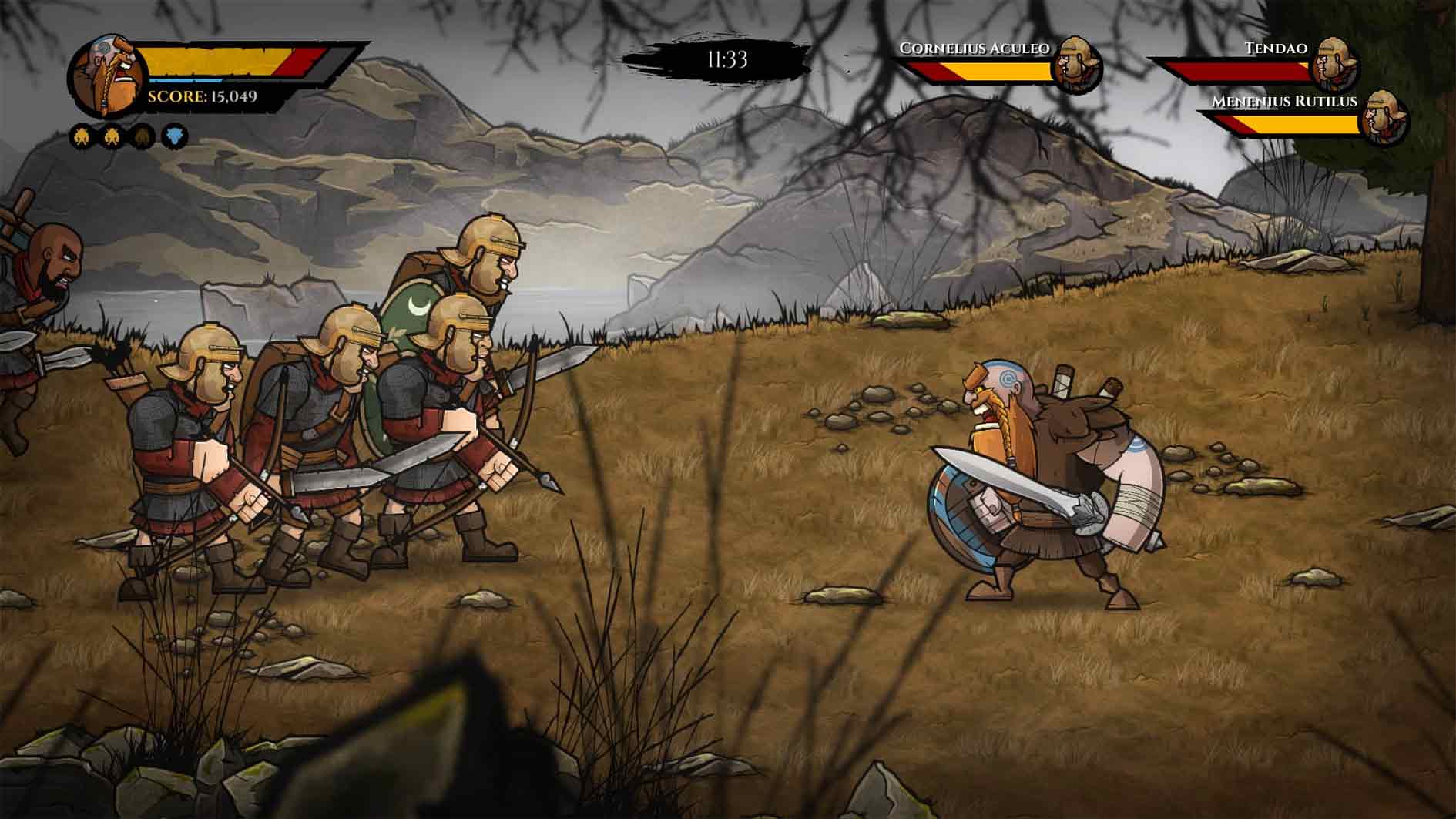 Play the Story mode to protect your people or see how long you can last in the Arena as you fight off endless waves of enemies.
6. Young Souls
Available on: PC, Nintendo Switch, PlayStation, Xbox, and Stadia
For fans of the RPG-genre, Young Souls combines the side scrolling, and fighting style of any good beat-em-up, with the stat modifications and equipment inventory of an RPG. You'll play as twins Jenn and Tristan fighting to protect their town from goblins and other such monsters that have appeared via a portal in town.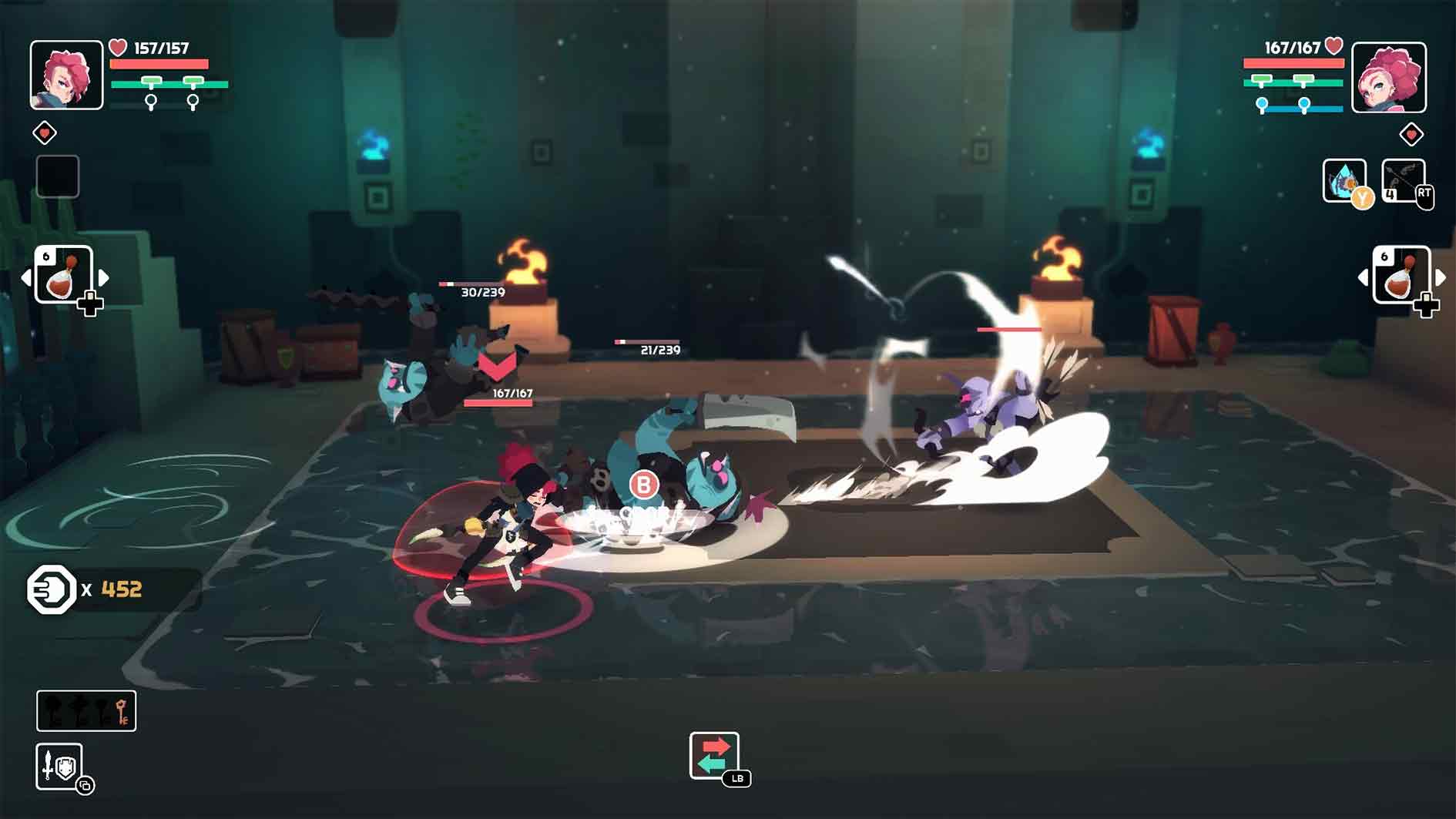 As you progress and get stronger, you can spend XP on stat upgrades and outfitting both twins with unique weapons and armor that can greatly affect your style of play. Are you a fast, precise and an expert and chaining together combo moves? You can build into that playstyle. More of a button masher and you need a little extra HP to survive those tougher fights? That style is also readily achievable for you.
7. Streets of Rage 4
Available for: PC, Nintendo Switch, PlayStation, Xbox, and Stadia
You didn't think Streets of Rage 4 was getting skipped, did you? If you're already a fan of the beat-em-genre, you, no doubt, already know about this one. For those of you who aren't as up to speed and you're looking for the best, Streets of Rage 4 might just be the best of the best.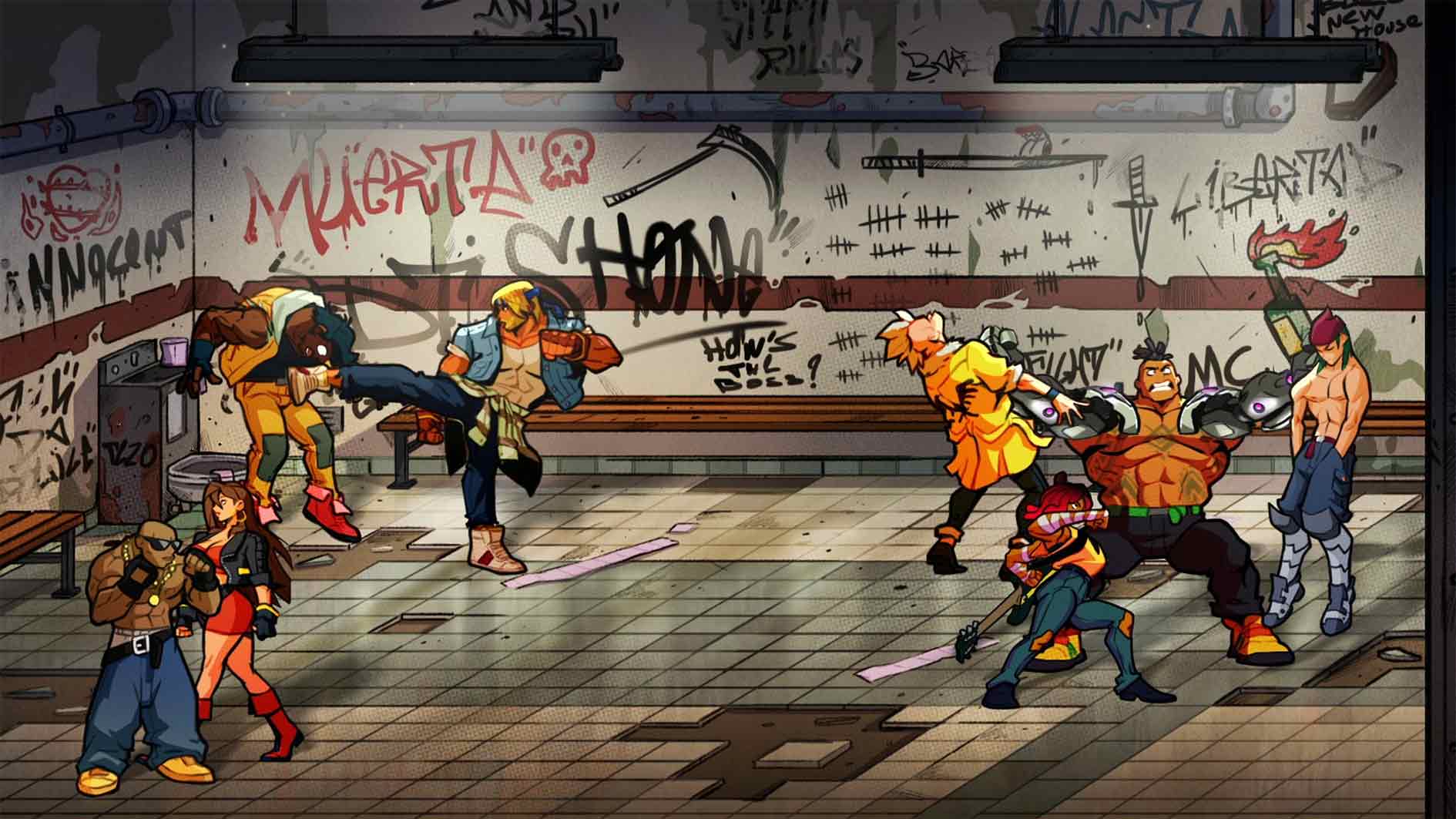 Released over 25 years since Streets of Rage 3, this fourth installment takes place 10 years after the events of the third game. Play alone, with a friend online, or with four people in local co-op against a newly arisen crime syndicate by punching, throwing, and using star moves (special combos you can unlock by collecting stars) as you make your way through the the titular rage-filled streets to stop the Y siblings (the children of Mr. X, you see.) from taking over the city entirely.
Want to get into the genre but are afraid you're merely pressing buttons at random? Check out how to get better at fighting games here.