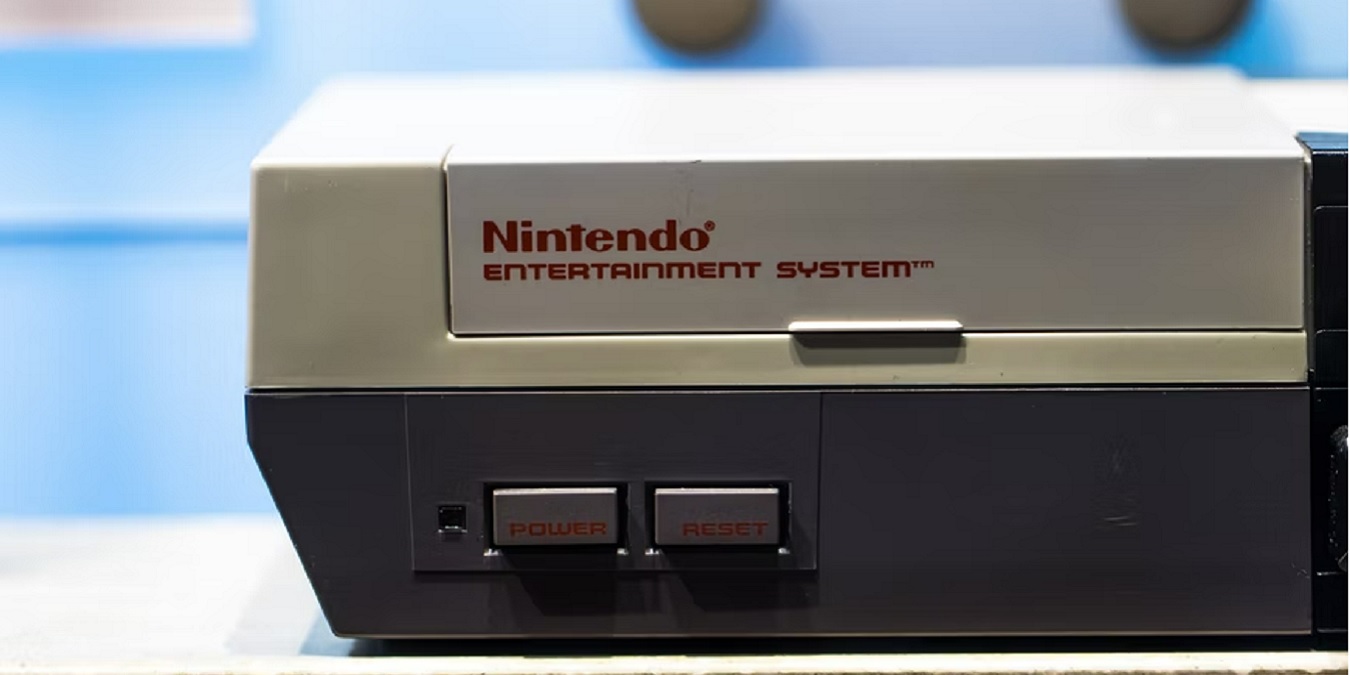 Today's video games have amazing graphics and in-depth storylines, but there's still something special about retro games. If you miss old Nintendo, Sega, and other consoles, you can still play them. All you have to do is buy retro games online. Instead of relying on game emulators, grab a refurbished console and controllers along with your favorite classic games.
Wish some of your favorite retro games would make a comeback on a newer platform? See if any of your favs make this list of top video games that deserve a remake.
1. Lukie Games
All the big retro systems are represented on Lukie Games. Not only will you find Nintendo, Sega, PlayStation, and Xbox, but old school systems like Atari, Vectrex, and ColecoVision. Browse through numerous refurbished consoles and accessories. Of course, you'll also be able to buy retro games for all the old systems you love. The site is always getting in new inventory and often runs sales, so check back often if you don't find what you're looking for right now.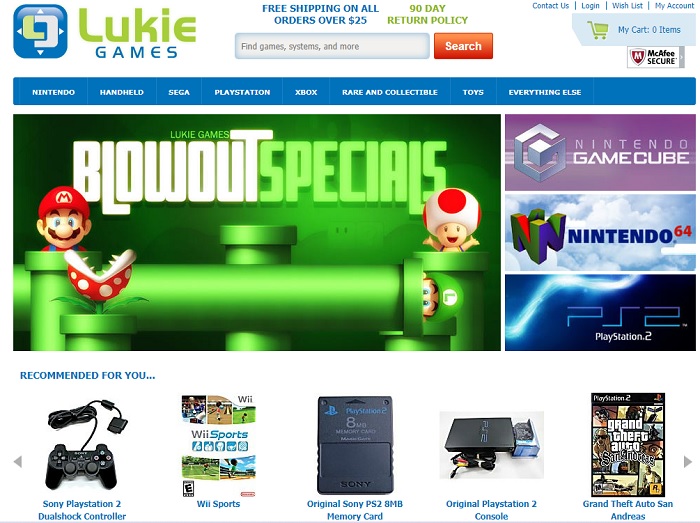 Afraid of buying used? There's a 90-day money back guarantee if you're not happy. While the site ships worldwide, they can't guarantee that a system will be compatible in any country outside of the United States and Canada. You can also sell your old retro games and even earn points on purchases to get discounts.
2. DKOldies
DKOldies lets you buy a wide variety of retro games and consoles from Nintendo, Sega, PlayStation, Xbox, Atari, and more. Save big with "retro deals" and console bundles. You can even score free shipping in the United States with a $10 purchase. What's really impressive here is DKOldies offers an unbelievable 120-day money back guarantee for worry-free shopping.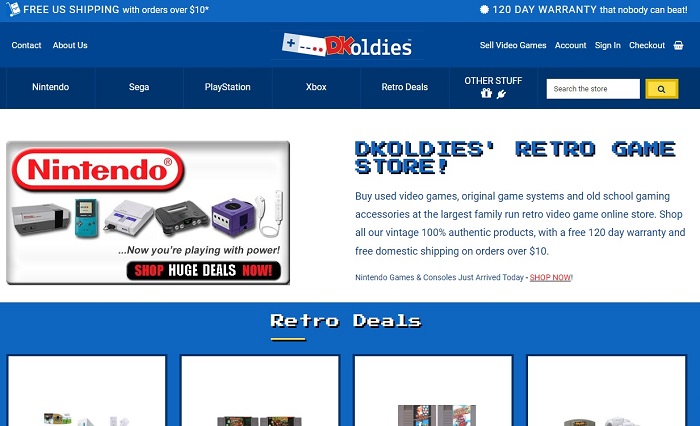 While the company does ship internationally, they don't ship to every country. You'll see a full list of countries during the checkout process. If they don't ship to your area, try one of these workarounds. You can also sell games, have games/consoles repaired, and earn rewards along with getting regular coupons via email.
3. Cap'n Games
Cap'n Games not only sells retro games and consoles, but the site has a 90s retro feel to it. You'll find Atari, Nintendo, Sega, PlayStation, Xbox, Neo Geo, and more. If you're in the Nevada, United States area, drop in and visit in person. While it'd be nice if more products had a product image with them, each listing does have full details about the game, accessory, or console.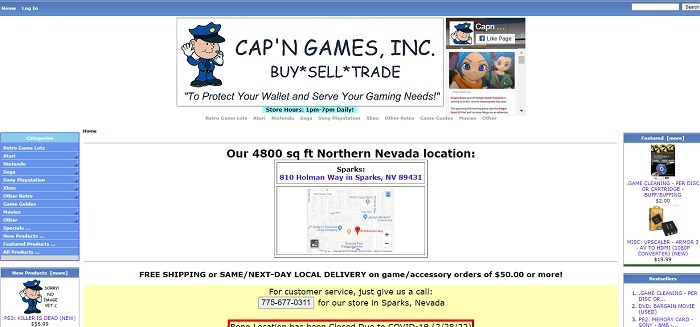 The site offers both domestic and international shipping. You're also able to sell games or trade-in for store credit. If you're great a game disc repair, try buying a Retro Game Lot. You get at least 100 discs for $100 where each game in the lot is valued at $5 or less and has noticeable scratches.
4. Game Over Videogames
Game Over Videogames has one of the most extensive collections of consoles, accessories, and games. Seriously, if you're looking for a rare or import console or game, this is the place to start your search. The site's tagline is "Everything from Atari to Xbox." The site has multiple physical locations in Texas and Washington in the United States, so feel free to visit in person if you're in the area.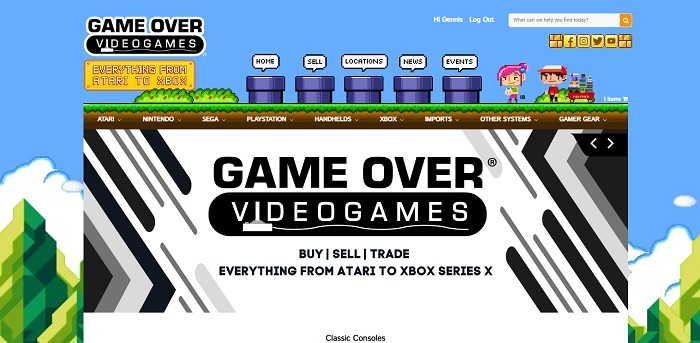 Despite having an impressive inventory, the return policy is more strict than many other places to buy retro games. There are zero refunds for any reason. If a game/console is defective, you have 14 days to let Game Over Videogames know and they'll replace it or provide store credit if an identical item isn't available. Also, they only ship the United States and Canada.
5. GameStop
While GameStop is mainly known for selling the latest games, you can also buy retro games and the occasional console. For retro gaming, the site mainly focuses on games and accessories versus consoles. They cater to the major systems, including PlayStation, Sega, Nintendo, and Xbox.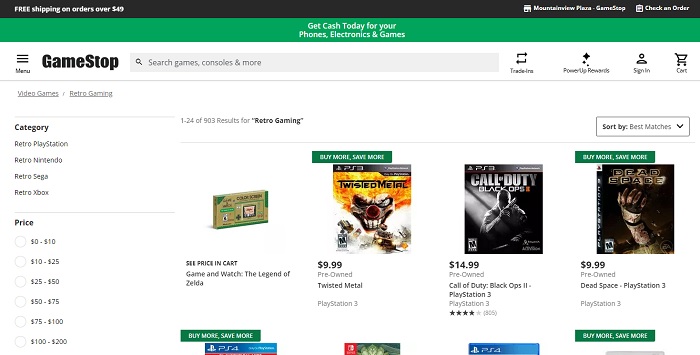 While more limited than others on this list, they do have more locations throughout the United States, making it easier to shop or pick-up in person. GameStop only ships within the United States.
6. eStarland
eStarland is located in Virginia, United States and boasts a large collection of new and retro games. They feature almost as many platforms as Game Over Videogames. You'll find consoles, accessories, games, and collectibles. If you're looking to sell a game, the site claims to offer some of the highest trade-in values, so it's worth checking with them before selling elsewhere.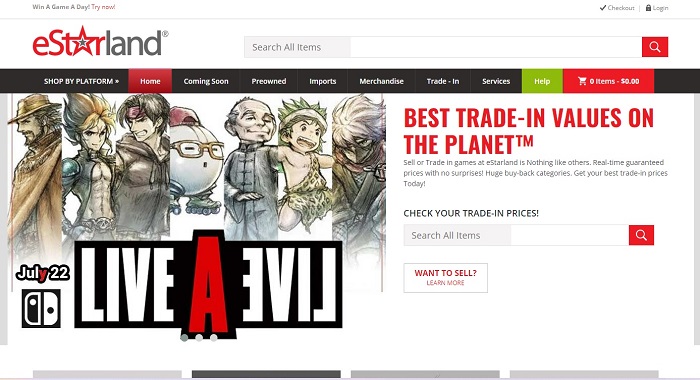 eStarland offers both domestic and international shipping. For the best deals, check out the Daily Steal and latest price drops on both retro and new games.
Honorable Mentions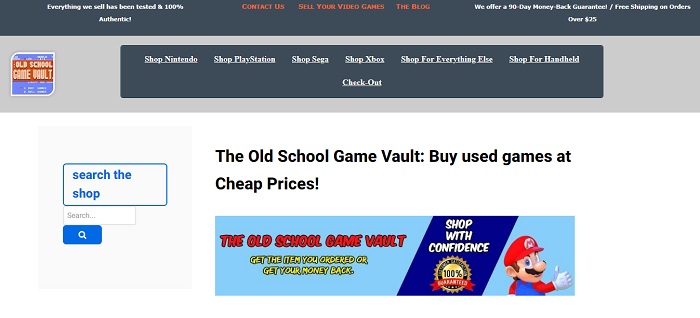 These are far from the only sites to buy retro games. If you're not finding what you're searching for or just want to comparison shop a bit more, try the following honorable mentions:
Love talking a walk back to your past? Take a nostalgia trip with these websites. Or, if you love old school boomer shooters, take a shot at these.
Image credit: Jason Leung