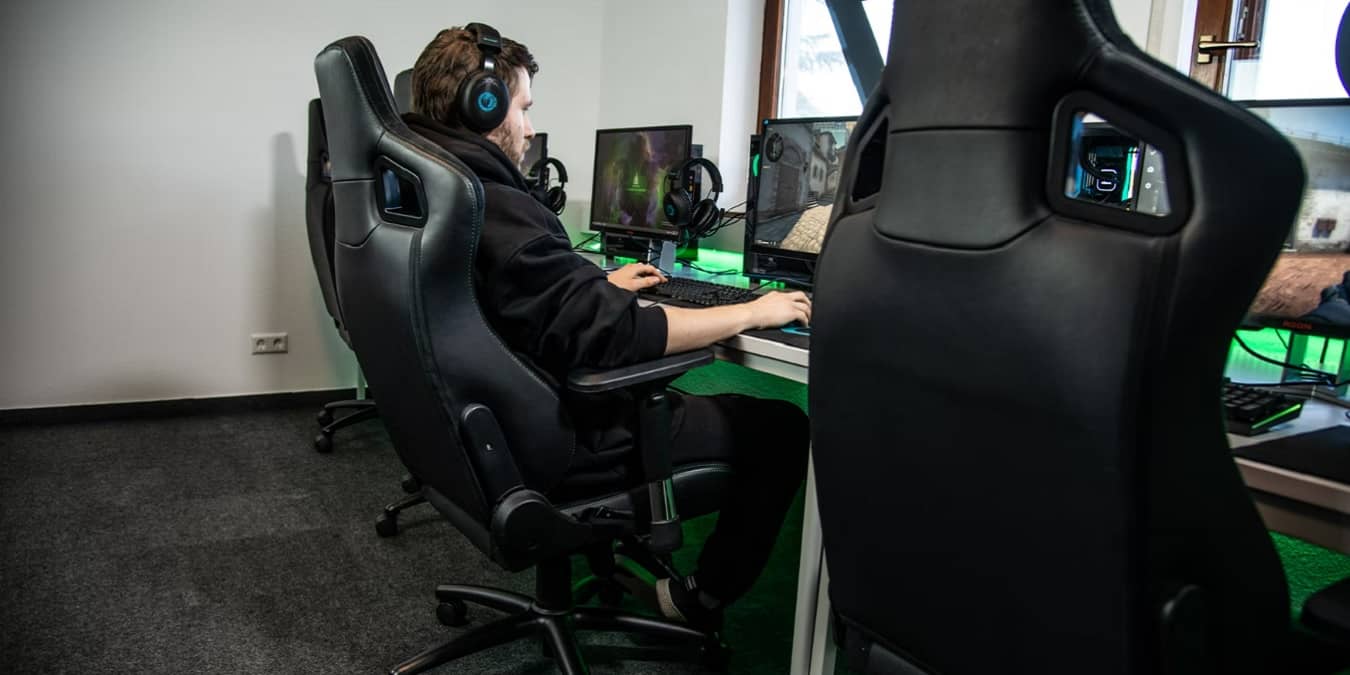 The best gaming chairs let you keep your mind on the action versus your aching back or the fact your posterior is falling asleep. Nothing's more frustrating than being in the middle of an epic gaming session only to have to take a break because your chair isn't giving you the support you need. Whether you're looking for budget-friendly comfort or complete luxury, this list has you covered.
Looking to go beyond traditional gaming chairs? Check out these office chair alternatives for unique seating options.
1. Secretlab Omega
Buy at: Amazon for $570 | Secretlab.com from $524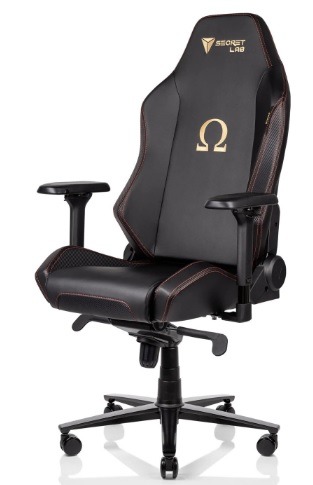 The Secretlab Omega is one of the best gaming chairs on the market and has stayed on top since its release in 2020. Gamers may love being able to get officially licensed versions of the chair. Amazon's version is just The Dark Knight, while Secretlab features various options, such as League of Legends and World of Warcraft.
But, more importantly, on to the features:
Weight limit up to 240 lbs.
Height up to 5'11"
Fully adjustable metal armrests
Multi-tilt mechanism and 165-degree recline
Memory foam head and lumbar pillows
2. Secretlab TITAN Evo 2022
Buy at: Amazon for $590 | Secretlab.com from $550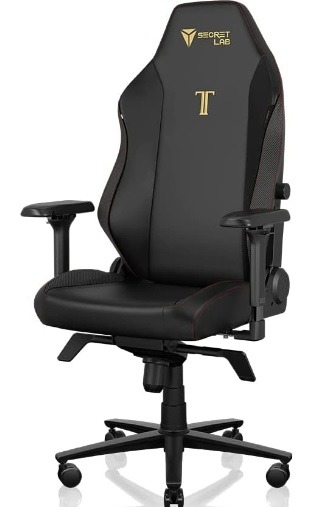 While the Secretlab Omega is the best overall option, the Secretlab TITAN Evo 2022 offers a few nice upgrades at a slightly higher price point. Most notably, there are three sizes available and a magnetic neck pillow. The supportive foam gets even better with fully adjustable internal lumbar support. The 4D armrests also provide ample support.
Other features include:
Available in Small (up to 200 lbs. and 5'6″), Regular (up to 220 lbs. and 5'7″ to 6'2″), and Large (up to 395 lbs. and 5'11" to 6'9″)
Available in three fabrics
Variety of colors and special editions
3. AndaSeat Kaiser 3
Buy at: Amazon for $500 | AndaSeat for $550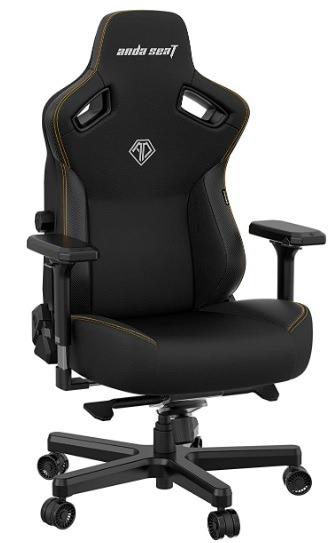 A strong contender to the Secretlab Titan is the AndaSeat Kaiser 3. What's great is it comes in two sizes to accommodate a wider range of gamers. Dense foam covered in either soft PVC leather or linen provides comfortable seating for hours. Exchange the magnetic armrests for other attachments, such as a desk surface. The adjustable internal lumbar system provides optimal comfort and you'll stay cool with the magnetic memory foam neck pillow.
Other features include:
Available in Large (up to 260 lbs. and 6'2″) and X-Large (up to 395 lbs. and 6'9″)
Reclines between 90-degrees and 165-degrees
Available in nine colors
Scratch and stain resistant
4. Corsair WW T2 Road Warrior
Buy at: Amazon for $315 | Corsair for $420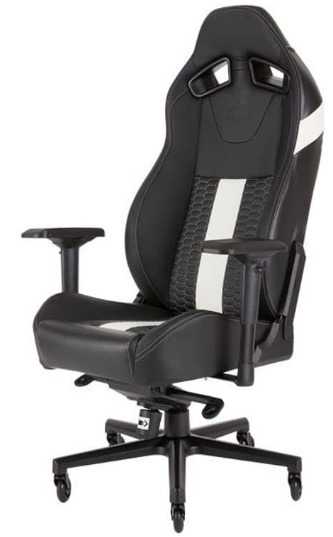 If you're looking for more budget-friendly gaming chairs that don't skimp on quality, try the Corsair WW T2 Road Warrior. The perforated PU leather provides a much more breathable fabric than the previous T1 model, making it ideal for longer gaming sessions. The steel skeleton frame ensures the chair is sturdy and holds up for years of use. You also get the 4D armrests that are usually reserved for higher-priced options. It's also available in five two-tone colors.
Other notable features include:
Weight limit up to 264 lbs.
Height limit up to 6′
Recline up to 170-degrees and tilt the seat up to 17-degrees
Adjustable neck and lumbar pillows
If you want an even more budget-friendly option, consider the Corsair T3 Rush. It's similar to the T2 Road Warrior, but made of fabric. It's also designed for smaller frames, which may make it and the T2 Road Warrior perfect for female gamers. Plus, it's just $320.
5. Mavix M9
Buy at: Amazon for $1,000 | Mavix for $1,000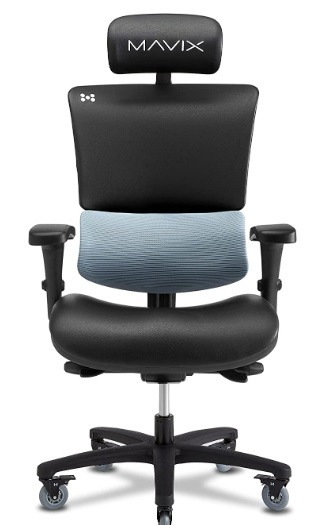 If you really want to splurge, go with the Mavix M9. While it's one of the best gaming chairs around, it doesn't come cheap. However, the premium wheels are gentler on hardwood floors, helping you avoid unsightly wear and tear. A standout feature is the Cool Gel M-Foam that actually keeps you cooler, no matter how long you're sitting. Adjust the height and head rest for your perfect position and enjoy 4D armrests. It's one of the more ergonomic options available thanks to the dynamic lumbar support.
Other features include:
300 lb. weight limit
Ideal for heights up to 6'9″
150-degree recline angle
Comes in four color combinations
6. Homall High Back
Buy at: Amazon for $110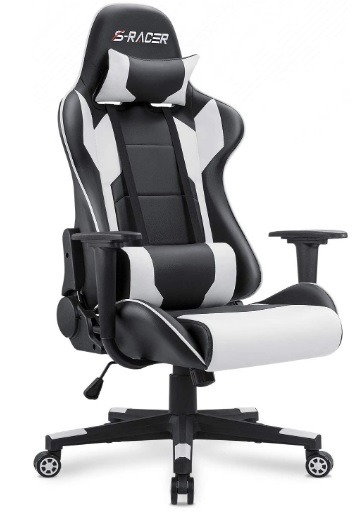 The Homall High Back gaming chair isn't just one of the best gaming chairs, but one of the most affordable. You get durable comfort with high density shaping foam and sturdy steel frame. Rubber castors let you move around quietly without the squeaking you normally get with cheaper chairs. The smooth PU leather looks and feels great. It's also available in nine color combinations.
Other features include:
Weight limit up to 300 lbs.
Best for heights up to 6'2″
Includes headrest and lumbar cushions
Reclines up to 180-degrees
If you're looking for home office chairs instead of something to use for both gaming and work, check out our list of best office chairs. Also, find out what to look for when buying home office chairs.
Image credit: ELLA DON via Unsplash
Subscribe to our newsletter!
Get the best of WebGeekStuff delivered right to your inbox!