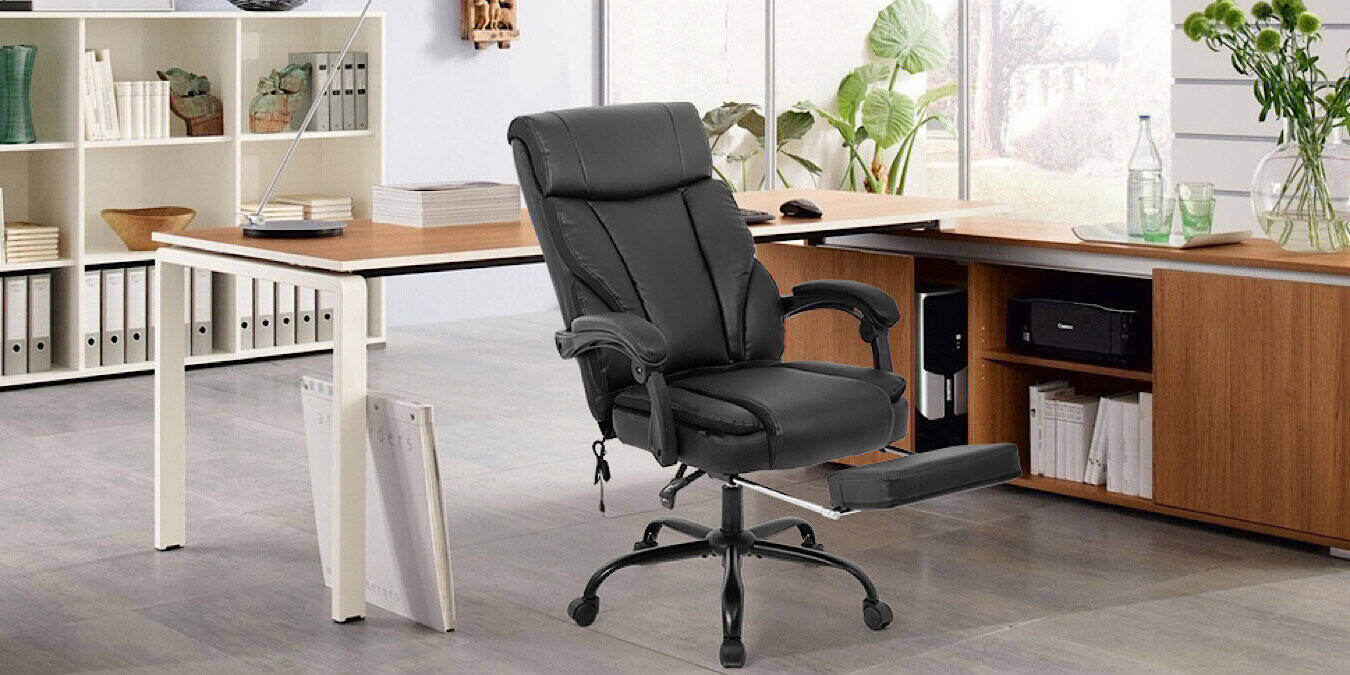 As we spend more and more time at our desks at home and more specifically, sitting in an office chair, comfort becomes top of mind. A good home office chair will help you spend long hours in front of your desk without increasing fatigue so you can stay productive. Unfortunately, choosing a new home office chair is often more difficult than selecting a new desk. Chairs come in so many different shapes, sizes, add-ons, features and, of course, prices. Let's take a look at some of the most important factors to consider as you look to purchase your next home office chair.
Fabric Options
Unquestionably, one of the most important criteria, is fabric. Home office chairs generally arrive in one of three different fabric options. Sometimes these fabrics can be interwoven, making up two different parts of the same chair.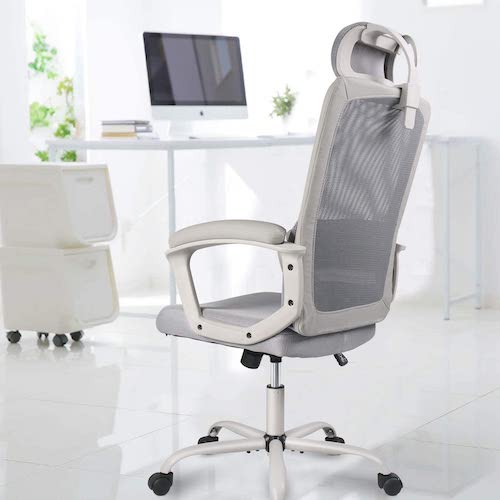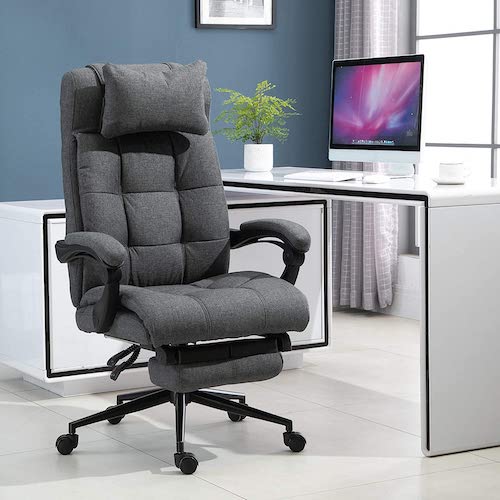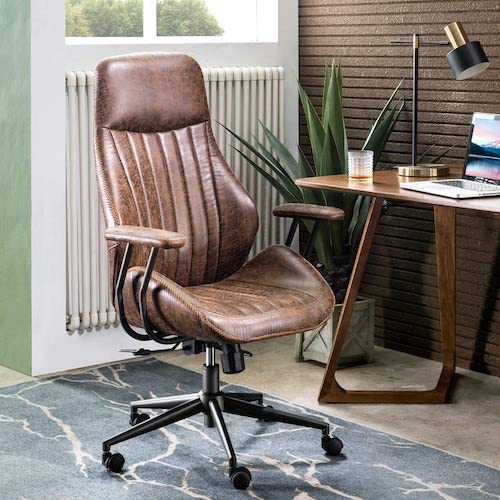 Lumbar Support
Your lumbar is the curved part of your lower back that sits directly above your tailbone. If you have ever experienced back pain, there is a strong chance it was in your lumbar. When looking for a home office chair, you want to make sure you find one that offers a contoured backrest. The lower back should be supported in a way that it remains slightly arched throughout the day, which ensures you will not slump.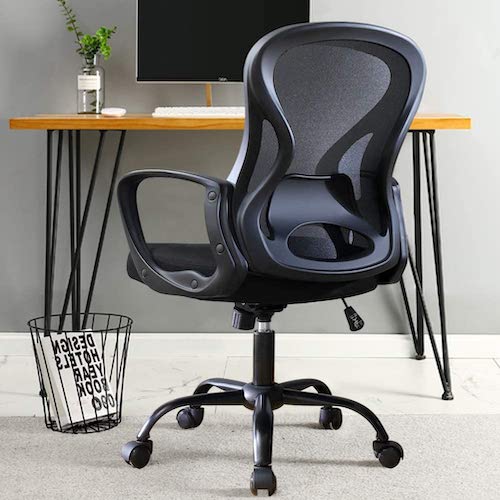 Budget chairs are unlikely to have any type of adjustable lumbar support, but you don't need to spend too much to find ones that do. For maximum comfort, look at office chairs that offer height adjustable lumbar support, which is designed to accommodate different heights and body types. Similarly, chairs that do offer adjustable lumbar support also have different depths to the height so that you can get either a lot of curve or a little.
Armrests
Armrests are easy to overlook but play a crucial role in comfort. For the most part, there are three types of armrests to consider, and they are not created equal.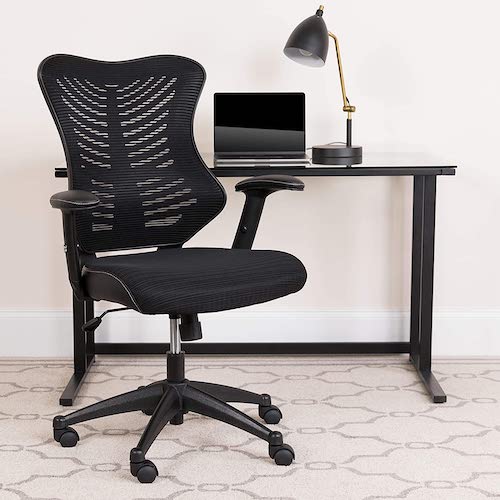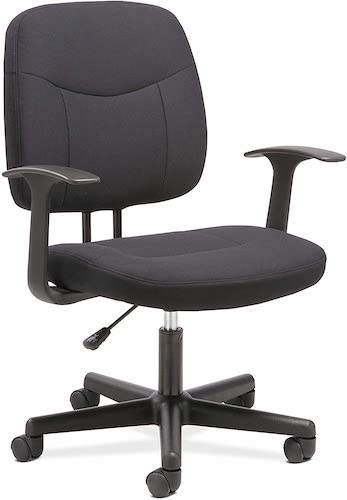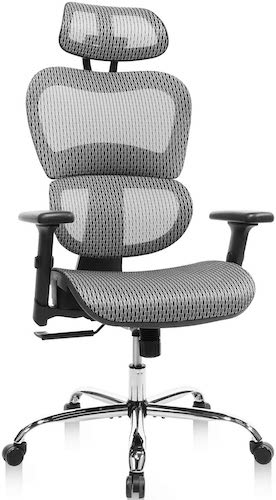 Reclining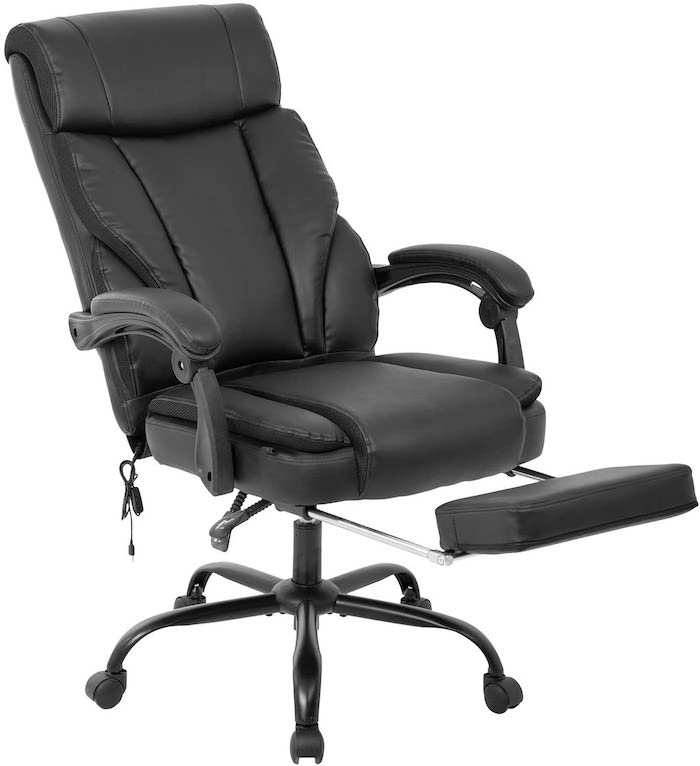 Similar to armrest movement, chairs that tilt or recline leave you with another choice. You should be able to position a backrest in a way that is most comfortable, just as you would for lumbar support. Finding a chair that can pivot or move back and forth can be essential to finding the most comfortable fit. Some chairs will even allow the seat back and the seat to be adjusted so that there is more room for you to sit back further in the chair. Many chairs have dials or handles that can help adjust and tweak the movement so that you can find the exact position you want.
Movement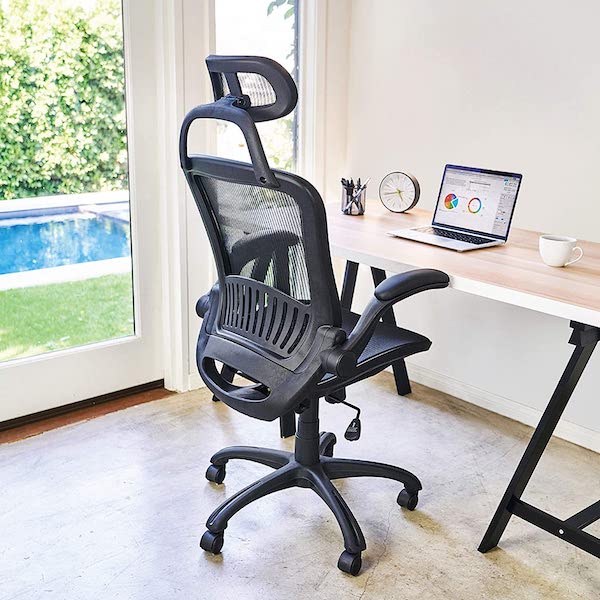 Aside from every other aspect of choosing a home office chair, you still need to look at full movement. The biggest thing to look for is having the ability to swivel while seated. If a chair doesn't swivel, you can suffer arm fatigue by constantly having to reach over opposite sides of a desk. Aside from swivel movement, you also need to consider wheels. There are generally two types of options: wheels or casters and glides.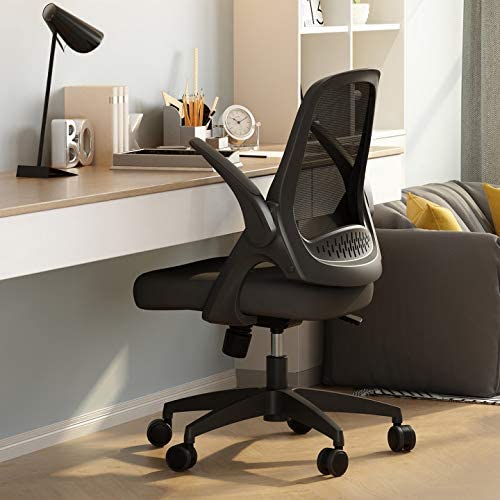 Wheels will allow free range of movement across a room and are most common on office chairs of all budgets. Glides are less common and are best selected if you want to remain stationary while working. If you are planning on or tend to move around a room while seated, finding a chair with wheels is the only option. However, you should look closely at the type of wheel to make sure it won't scratch wood or tile floors and that they work on carpet.
Final Thoughts
At the end of the day, the best way to choose an office chair is to try one. You can think about what you want and have a vision of the perfect chair, but until you try one or many, you really won't know what you want until you find it. However, understanding the types of fabrics and materials as well as how to find the best level of comfort will help you narrow down your options.