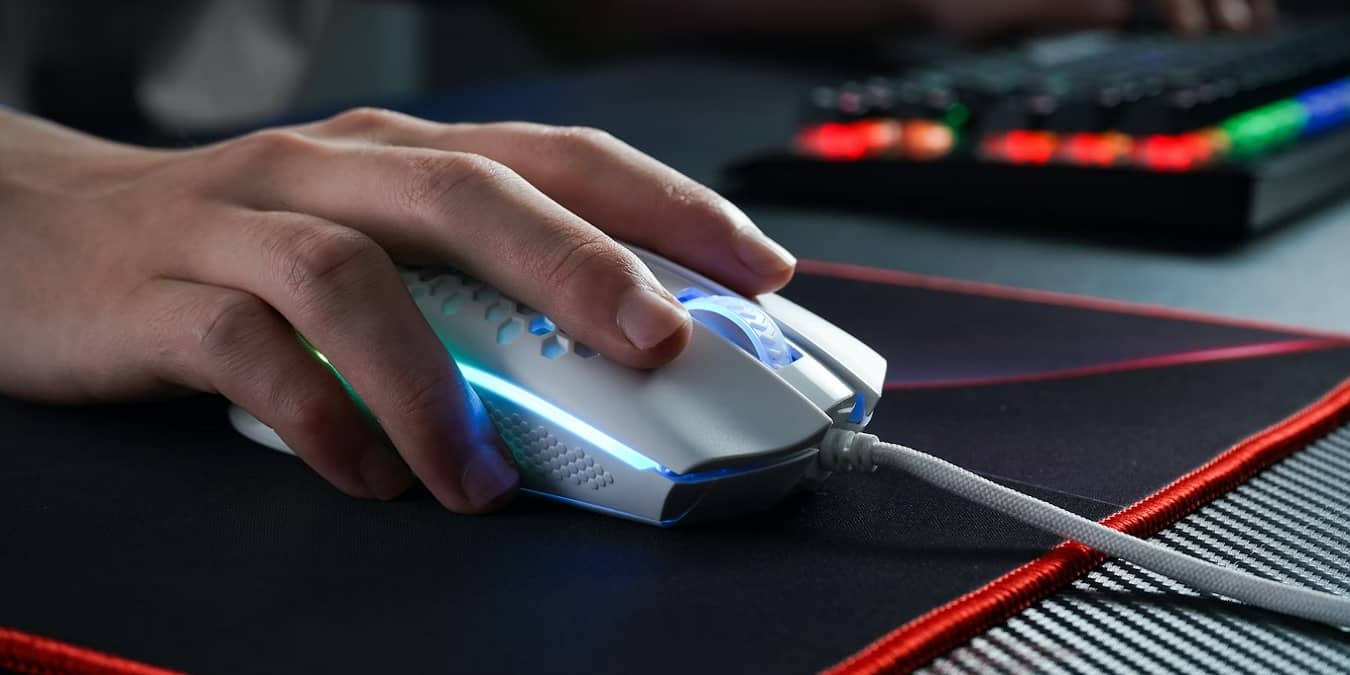 No PC gaming setup is complete with the perfect gaming mouse. Eliminate clutter without sacrificing performance by choosing the best wireless mouse for gaming. The right wireless mouse won't leaving you hanging when the game's on the line. Instead, a gaming mouse has a more powerful sensor than a standard wireless mouse and they're designed to fit more comfortably in your hand.
Still working on creating the ultimate gaming PC? While you're waiting for your mouse to arrive, check out these online communities for help with building your gaming PC.
Things to Look For
Before you start shopping, make sure you know what to look for. A wireless mouse for gaming is going to be a little different than your regular or productivity wireless mouse. After all, you're using them for a completely different purpose. A few features your gaming mouse should have include:
More advanced sensor to reduce lag and increase precision (optical sensors are usually more precise than laser)
Ergonomic design (should fit your hand's natural grip better)
Programmable buttons for gaming (this should be beyond just customizing the right/left click and scroll wheel)
High IPS, or inches per second, mixed with high DPI (a high DPI, or dots per inch, on its own isn't a good indicator of performance)
While more personal preference than anything, consider the weight of the mouse. An extremely heavy mouse isn't going to be comfortable to use for long gaming sessions, but if it's too lightweight, you might not get the precision you're looking for either.
Finally, think about your grip type. You usually have four main grip types:
Palm – Your palm rests on the mouse and the full length of your fingers stay in contact with the mouse
Claw – You have arched fingers where only the fingertips stay in contact with the mouse and your palm and hand rest only partially on the mouse
Fingertip – Only fingertips touch the mouse
Hybrid – You may use a mixture of any of the above
By knowing your grip type, it's easier to pick a mouse that's the right shape and size for your grip.
1. Logitech G502 Lightspeed
Logitech is already a well-respected PC peripheral brand, so it's no surprise that the Logitech G502 Lightspeed is a top wireless mouse for gaming. It's kind of a splurge, but well worth it. It's designed for right-handed players and features 11 programmable buttons. Fully customize the RGB lighting however you want.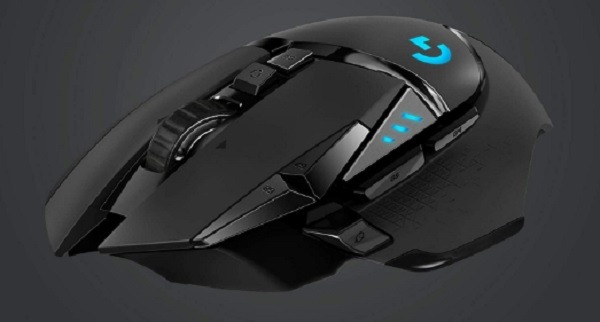 It features the Logitech Hero 16K sensor and 16,000 DPI. However, after you buy it, a firmware upgrade is available for free to update this to the 25K sensor and up to 25,600 DPI for ultra smooth and fast responses. You can adjust the weight between 4.02 oz. to 4.59 oz. While it can charge via USB, you can also purchase the Logitech G Powerplay Wireless Charging System for $120 to ensure the mouse is always charged.
2. SteelSeries Aerox 9
While the SteelSeries Aerox 9 isn't the cheapest gaming mouse, it's made for marathon gamers thanks to its lightweight design and 180 hour battery life. Weighing in at just 3.2 oz., it's a more comfortable weight. It's also easy to customize with 18 buttons, including a 12-button side panel. Thanks to the AquaBarrier shields, snack and drink whatever you want and know your mouse will stay safe.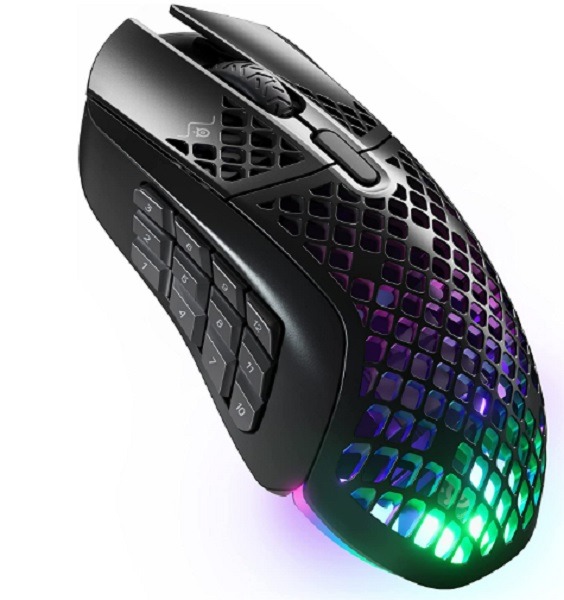 Get precise movements with 18,000 CPI, 40G acceleration, and 400 IPS. If you need even faster response times, attach the included USB-C mesh cable.
3. Razer DeathAdder V3 Pro Wireless
Razer is one of the most respected brands in PC gaming peripherals and the Razer DeathAdder V3 Pro only strengthens this reputation. Available in sleek black or white, it's considered to be the top overall wireless mouse for gaming. It doesn't get much lighter than this either, at just 2.22 oz. While it connects wirelessly or wired, the V3 doesn't offer Bluetooth like the previous V2 model.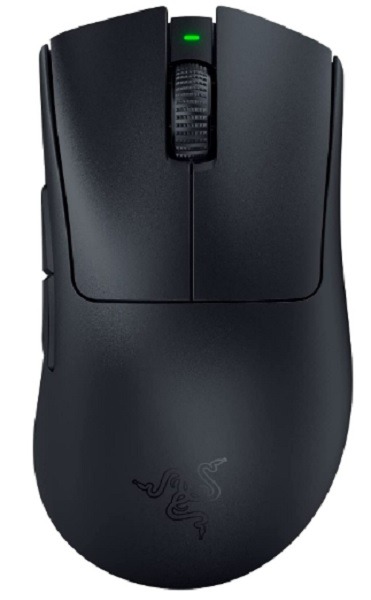 The Focus Pro 30K optical sensor with 30,000 DPI, 70G acceleration, and 750 IPS, expect ultra fast responses with seemingly zero lag. Enjoy up to 90 hours of play per charge. You only get eight customizable buttons, but sometimes too many buttons actually get in the way of gameplay.
4. Corsair Harpoon RGB Wireless
Hate spending $150 on a wireless mouse for gaming? You're not alone. Get great performance with the Corsair Harpoon RGB Wireless mouse. It's one of the more budget-friendly models. While you do sacrifice a few features, it's an ideal entry-level gaming mouse. It weighs in at a comfortable 3.52 oz.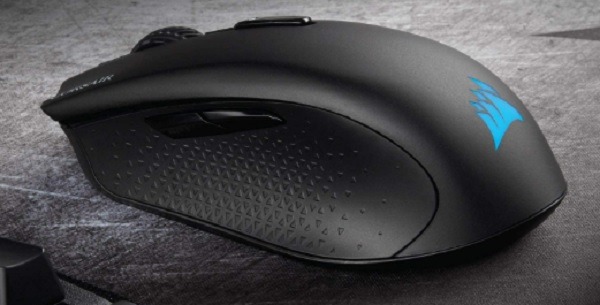 The performance is impressive as well. With sub 1 ms Slipstream Corsair Wireless technology and 10,000 DPI, it connects and tracks extremely well, especially for this price range. Many users love that it only has six programmable buttons, so the focus is on gameplay versus jumping between buttons. Some reviews even say it's more comfortable to use than the Razer DeathAdder V2.
If you need slightly better performance, consider the Corsair Dark Core RGB Pro with 18,000 DPI for $90.
5. Corsair Ironclaw Wireless RGB
Corsair doesn't just make budget-friendly options. If you want a beefier Corsair, try the Ironclaw Wireless RGB. It uses the same Slipstream technology as the $60 Harpoon model, but amps up the DPI to 18,000. It's also even more contoured to provide better comfort for longer gaming sessions.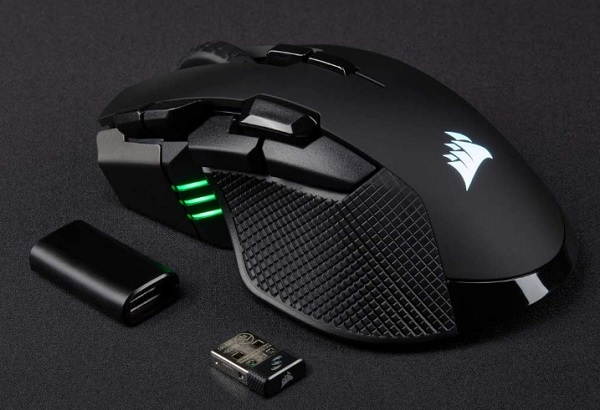 For those that prefer a heavier mouse, you'll love that this one weighs 4.59 oz. You also get 10 customizable buttons for faster response times in your favorite games.
6. UtechSmart Venus Pro
You shouldn't have to settle for a low quality gaming mouse just because of your budget. Grab the UtechSmart Venus Pro for less than $50. Easily adjust the DPI from 100 to 16,000. A custom optical sensor provides exceptional performance. Thanks to the design, it fits well with tip and palm grips. Enjoy 16 button, 12 of which are programmable.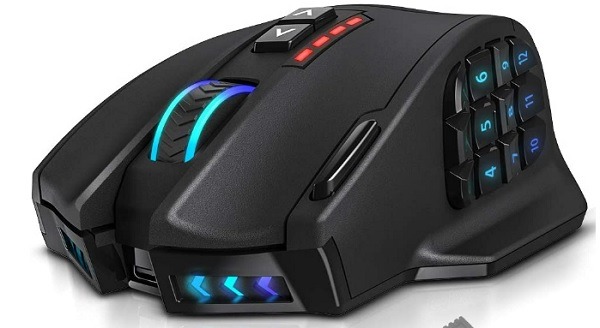 It's on the heavier side at 6 oz., which might not make it ideal for some gamers. On the other hand, the coating provides for superior grip even with sweaty hands. Overall, it's a great budget model that still offers admirable performance.
7. Razer Basilisk V3 Pro
The Razer Basilisk V3 Pro features wireless speeds up to 25% faster than other wireless tech on the market. The Focus Pro 30K optical sensor, 30,000 DPI, 750 IPS, and 70 G acceleration make this a force to be reckoned with. Naturally, it also looks amazing with the signature Razer Chroma RGB with 13 zones.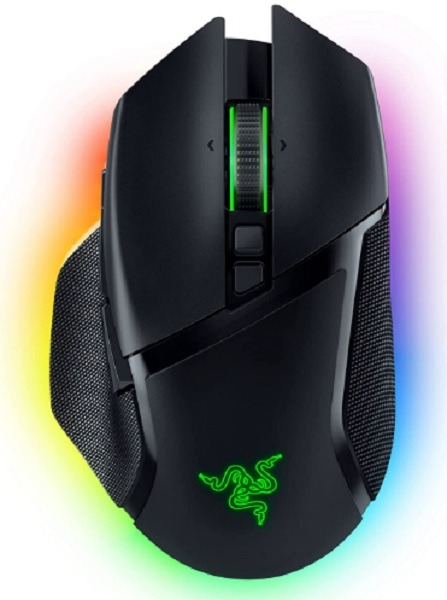 The ergonomic design weighs in at 3.84 oz. Customize your game with 11 programmable buttons and three scroll wheel modes. For even better wireless charging, opt for a bundle deal with the Mouse Dock Pro ($230) or the Wireless Charging Puck ($180).
8. SteelSeries Prime Wireless Pro
Play for days without worrying about charging with the SteelSeries Prime Wireless Pro's 100 battery life. The TrueMove Air sensor gives you 18,000 CPI, 400 IPS, and 40 G acceleration. The simpler, yet highly efficient design works well with most any grip type.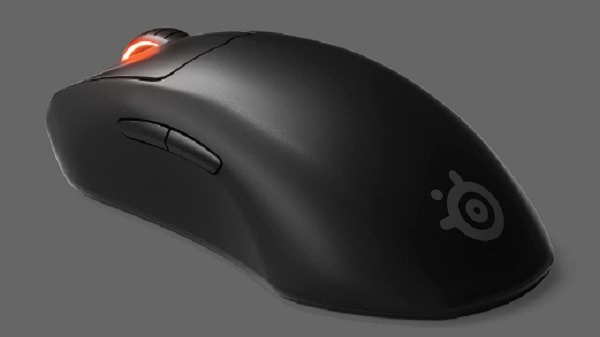 It's also surprisingly lightweight at 2.82 oz. While you can customize the CPI, you won't find a lot of programmable buttons. Depending on the games you prefer, this sleeker design might be exactly what you need.
9. Razer Naga Pro
The most customizable wireless mouse for gaming is the Razer Naga Pro. It's also the best MMO mouse. Thanks to three interchangeable side plates, you get to choose between 2, 6, and 12 button configurations. Depending on the plate you use, you could have up to 19 programmable buttons. Razer's HyperSpeed technology, along with a 20,000 DPI sensor, provide optimal performance for any game. Embrace faster than ever mouse clicks thanks to optical mouse switches.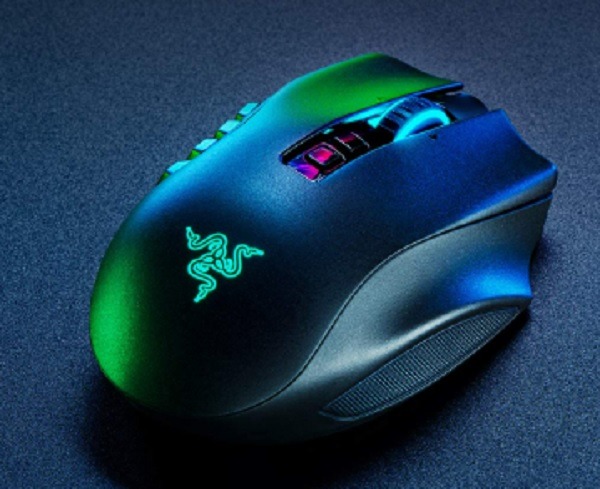 It's a little heavier at 4.1 oz., but still comfortable for longer gaming sessions. And, of course, you still get the customizable Razer Chrome RGB.
10. Roccat Kone Air XP
The Roccat Kone Air XP can compete with some the top gaming mouse brands available. It's perfect for larger hands, but still lightweight at 2.65 oz. It only has six buttons, but sometimes simpler is better. With 19,000 DPI and the Titan Switch Optical sensor, you'll have rapid responses no matter what you're playing.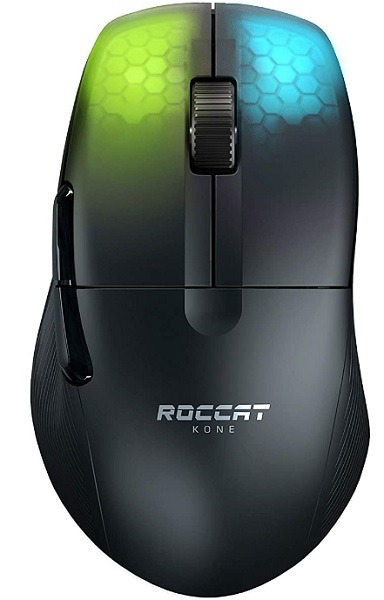 Two RGB zones offer a colored fade with every click. What's really impressive is the battery can last up to 100 hours per charge and just a 10-minute charge can give you up to five hours of play. Or, charge while you play with the thin cable that doesn't take anything away from performance.
Wanting to create the perfect gaming experience? Try one of these gaming headsets for PC. Or, set up an easy to customize IKEA gaming desk.
Image credit: Rebekah Yip via Unsplash