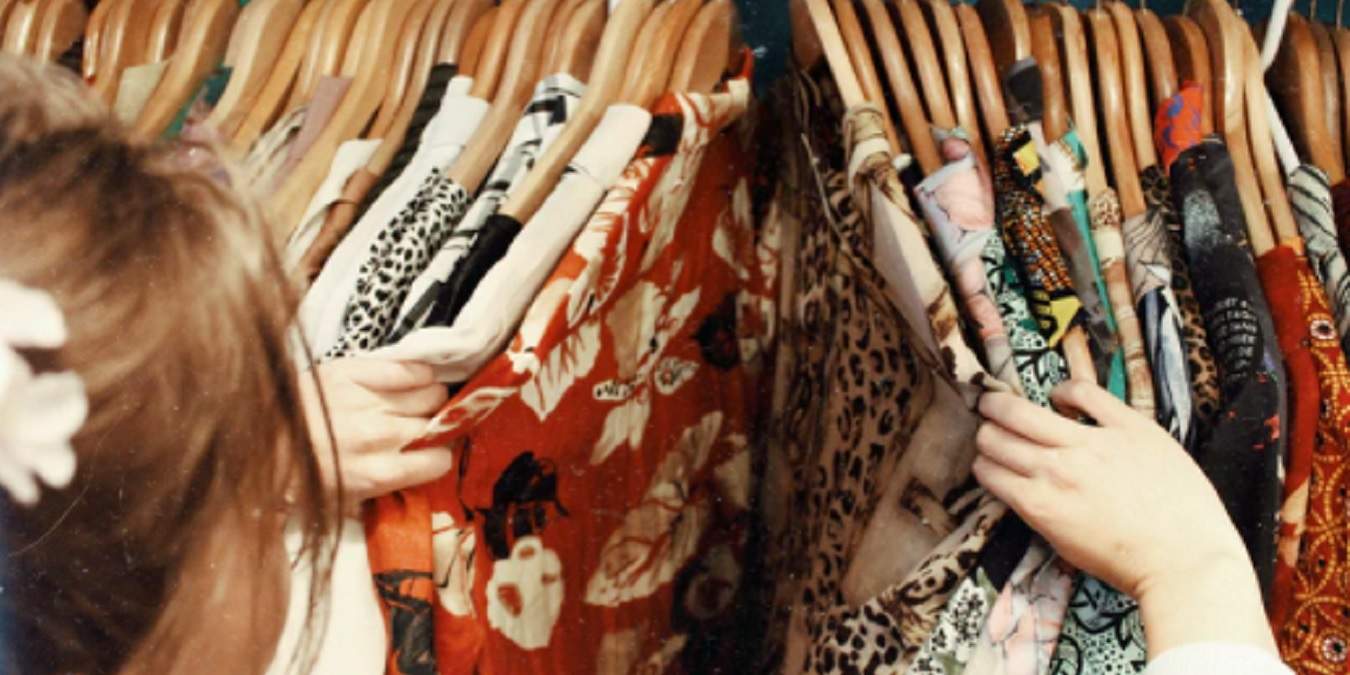 If you're looking for amazing deals on clothing and beauty products, Shein might sound like a dream come true. But, is Shein a legit place to shop at or not? Before you grab one of those of amazingly low priced deals on shirts, jeans, and more, make sure you know exactly what to expect.
What is Shein?
Shein is mainly a digital marketplace (a few brick and mortar stores do exist) that started back in 2008. Overall, details about Shein are fairly scarce, especially when it comes to a company valued at $15 billion as of 2021. Founder Chris Xu rebranded the site in 2015 from selling just women's clothes to apparel for almost anyone, along with beauty products, bedding, home decor, and much more.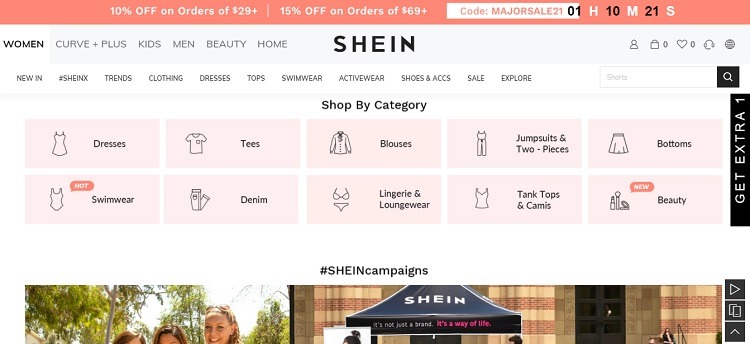 The company, based in Nanjing, China, currently ships to over 220 countries worldwide. Huge TikTok and Instagram marketing campaigns have made it highly popular among Gen Z audiences.
Shein promises incredibly low prices on items that are nearly identical to high priced counterparts on other sites. For instance, a shirt that might usually cost $50 may only cost $10. Or, if you take advantage of flash sales, you could snag a fashionable top for less than $3. Overall, it's a strong competitor to sites like AliExpress and Wish, though the selection is quite as varied.
How are Prices so Low?
One thing that might instantly make you wonder "is Shein a legit place to shop" is the suspiciously low prices.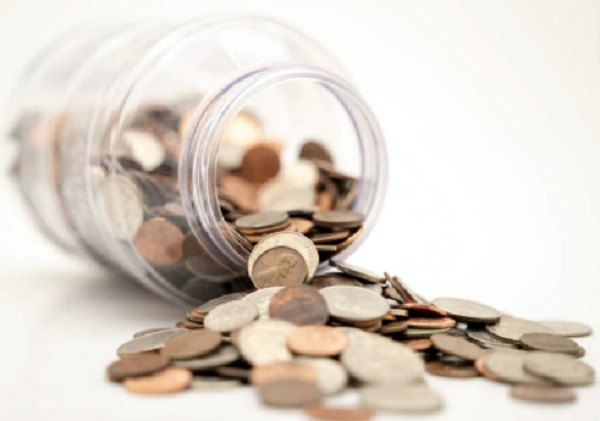 However, there are two important things to remember:
The company is based in China and products are usually manufactured there.
Labor costs are significantly lower in China, meaning products are produced much cheaper than in many other countries.
While buying a shirt or pants made in China at a US retailer means you'd pay manufacturing costs from China, shipping fees, and the US retailers markup to pay for running the store. By shopping directly at Shein, you cut out the US retailer costs and buy directly from China.
This is also where some of the trouble begins. Quality control isn't always a priority for companies like Shein. What you see (or didn't see) in the picture is not always what you're going (or expect) to receive. You can never be certain if the fabric will last or not. You might order a ankle-length red skirt, but end up with a faded orange knee-length skirt instead.
Yes, the prices are low, but it's a gamble on quality. Sadly, sometimes you get exactly what you pay for. That being said, there are numerous positive reviews where people did get exactly what they ordered.
What Do Customers Think?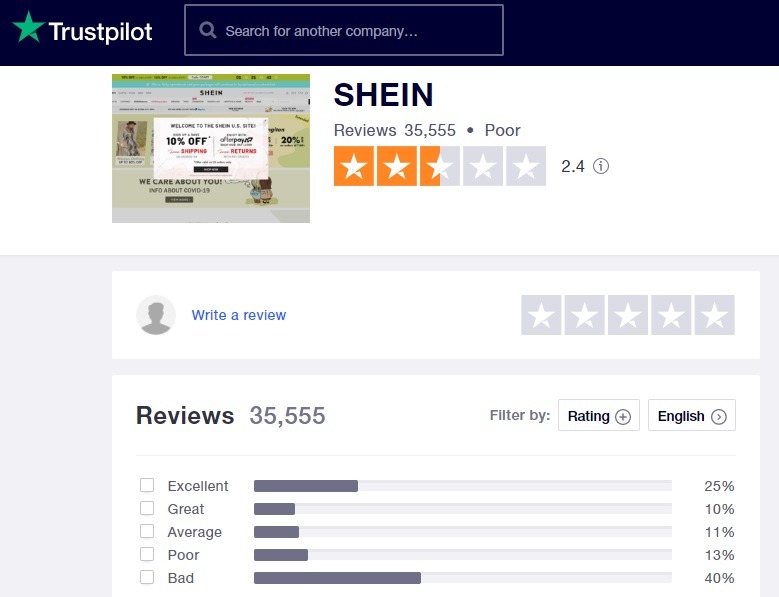 Personally, I always like to do my homework before shopping at any retailer. This means checking out reviews. Scam Detector doesn't highlight Shein in a positive light at all. In fact, there's even a #sheinfails hashtag on TikTok. Some of the top issues that have come out of over 30,000 negative reviews include:
Poor quality clothing, such as fabric ripping after one wash or a zipper coming out immediately
Not getting the advertised item – This can range from slight differences to nothing even close to resembling what you actually ordered
Issues getting refunds – Customers complain about a lack of a response from customer service, having to pay to send back items, items "getting lost" on the way back to Shein and being denied a refund, items never arriving, etc.
Items disappeared – Items are listed as in-transit or delivered, but either nothing arrives or only part of the order arrives and you can't reach customer service
Inconsistent sizing – Eastern sizing tends to vary greatly from Western sizing, but ordering a large in one brand for an adult woman could easily result in what's normally considered an XS or even a 3XL.
According to research done by Money.com, many positive reviews of Shein are actually fakes posted by company employees. This was discovered through audits performed by TrustPilot.
Is Shein a Legit Place to Shop?
Technically, Shein is a legit place to shop. It's not a phishing scam out to steal your financial or other personal data. It's a real retailer selling a variety of fashion, beauty, and home good items. However, it's not always the most reliable place to shop.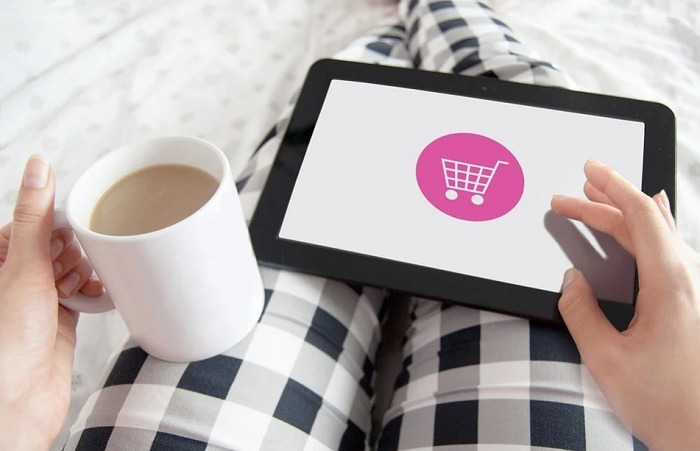 When shopping, consider the common complaints. Items might not always be what's advertised on the site and sometimes, you might not receive them at all. The good news is even if the items are poor quality, at least they're cheap, so you're not losing much if something does go wrong.
Pay close attention to item descriptions and sizing charts for best results. I'd recommend starting with smaller orders to see how Shein works out for you. It is a budget-friendly site, but just don't expect high-quality.