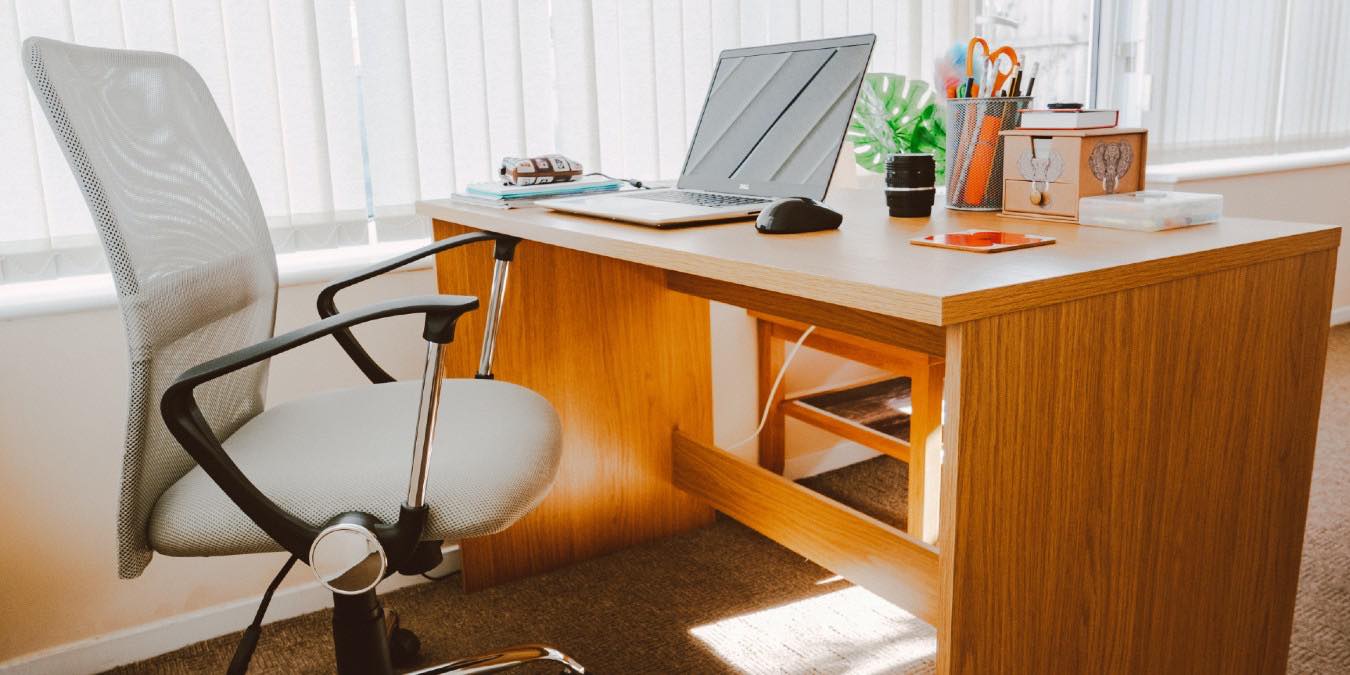 Whether you are working from home or working on the weekends, having a comfortable office chair makes working from home so much more enjoyable. The good news is that you don't have to spend a lot to get a good office chair. We've put together a list of the best budget office chairs for under $200.
1. Ikea Markus
Ikea is the place to go for most of your household furnishings if you're on a moderate budget (just don't overdo like Edward Norton on Fight Club!). And as with most things, Ikea has a good selection of ergonomic office chairs you can use for your home office.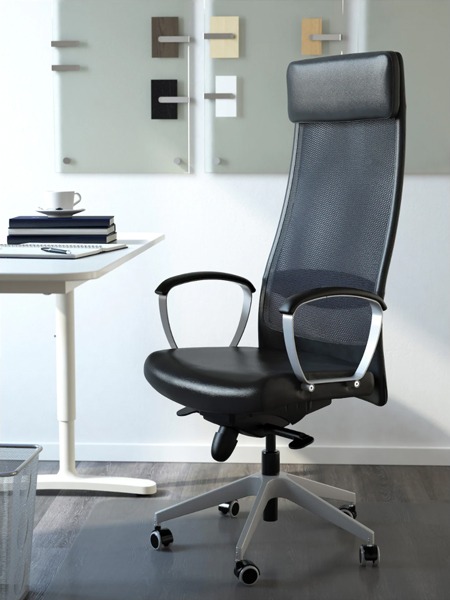 One of the more popular options is the Markus – a comfy mix of airy mesh and faux-leather with aluminium framing. It has an adjustable lumbar support strip across the back, height adjustability, and a very flexible back that you can lock upright or in any position on the way to a 45-degree recline.
On top of all that, the Markus comes with a 10-year limited warranty, so if anything goes wrong then you have a long time to send it back. It's just north of $200 at $229, but you can grab it in a sale at comfortably below that price.
2. 2nd-Hand Herman Millers
There's no question that your back will really feel the difference after you've spent long hours sitting in a prestigious Herman Miller chair over a $100 one you find on Amazon. Of course, not everyone has upwards of $800 to spend on an office chair, but have a quick look on eBay, and you may just find yourself a bargain.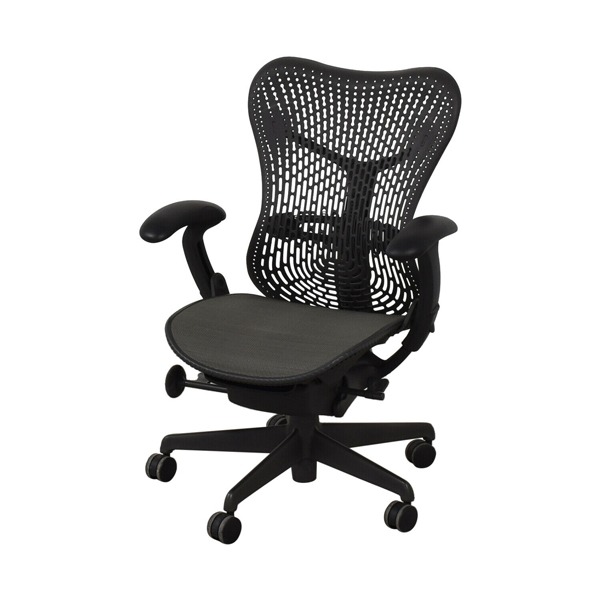 The original Herman Miller Mirra, for example, is basically just a slightly bulkier version of its successor the Mirra 2, which costs around $800, yet you can find the original Mirra second-hand for around the $200 mark on eBay. It's a similar story for the Herman Miller Aeron. And if you find the seat foam to be in a bad state, it's not too expensive to buy replacement foam on eBay either.
So if you're not squeamish about going second-hand and don't mind searching around, then you could find yourself with the most comfortable office chair you'll find for under $200.
3. Staples Hyken Mesh Chair
The price fluctuates around $200 regularly on Amazon, but the Staples Hyken technical mesh chair is the best office chair in this price range. As someone who owns and is sitting in this chair right now, the Staples Hyken should be the first chair you consider. Capable of handling up to 250 pounds, the mesh seat and frame offer extremely strong comfort. Lumbar support is top notch thanks to added padding, and the same goes for the headrest. While those on the taller side may find the lack of headrest adjustment to be a bit of a nuisance, the rest of the chair more than makes up for it.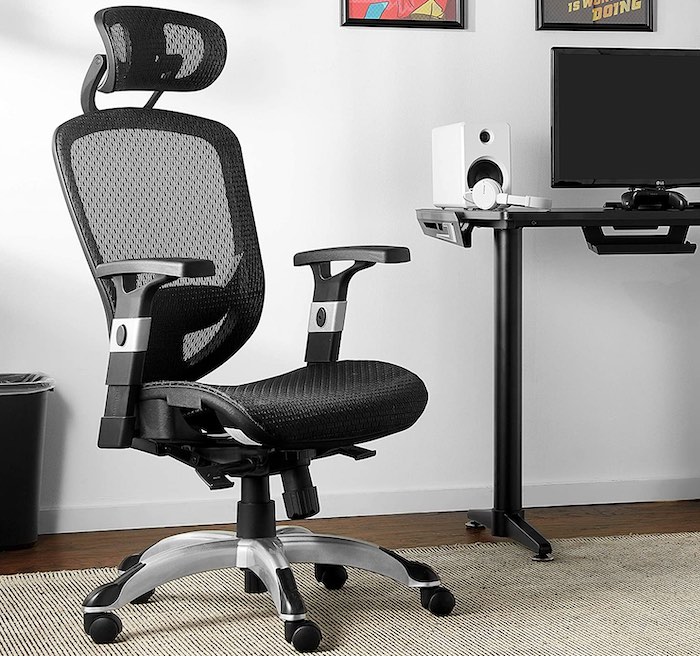 If you are someone who sweats while sitting in leather or just want to try something mesh, the Staples Hyken is undoubtedly the best option for your dollar.
4. SPACE AirGrid Dark Back Chair
There are plenty of mid-back mesh chairs to choose from, but few offer the value for the money that the SPACE seating professional AirGrid does. The contemporary-looking design will fit nearly any interior in your home office. More important than its looks is how well the AirGrid will support your spine with proper lumbar support. The built-in passive ergonomic support ensures it will keep you comfortable for long days behind the desk. Angled adjustable arms, seat height adjustment and proper 2-1 tilt are all included as standard features.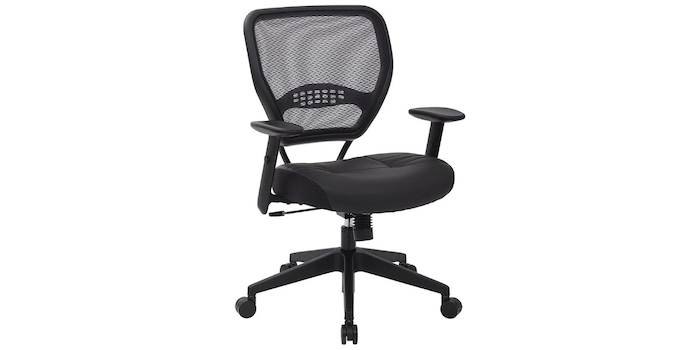 On top of its comfort and standard feature set, the AirGrid feels incredibly durable. The mesh back in particular will not only outlast similarly-priced leather chairs but will also keep you cool and comfortable during the day with plenty of breathability.
5. Office Star Drafting Chair
For the standing desk aficionados among you, the Office Star deluxe mesh back drafting chair is as good as it gets in this price range. Working at a standing desk is supposed to help your back and posture as is, but sometimes you need to sit. The breathable mesh back and mesh seat will keep you cool when taking your breaks.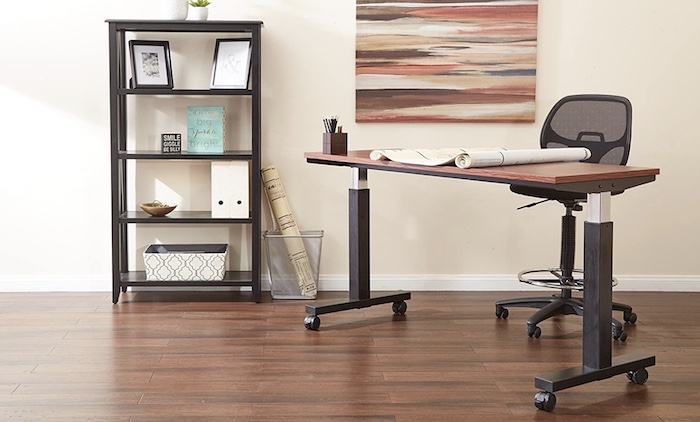 Added lumbar support will ensure good posture when taking a break from standing. Capable of adjustable heights between 24.25 and 33.75 inches, this chair can help, and you won't have to dangle your legs to make it work. Thanks to the added foot ring, you can sit comfortably at any height. Throw in support for up to 250 pounds, and you have a solid option for standing desk users all at a very smart price.
6. Hbada Ergonomic Office Desk Chair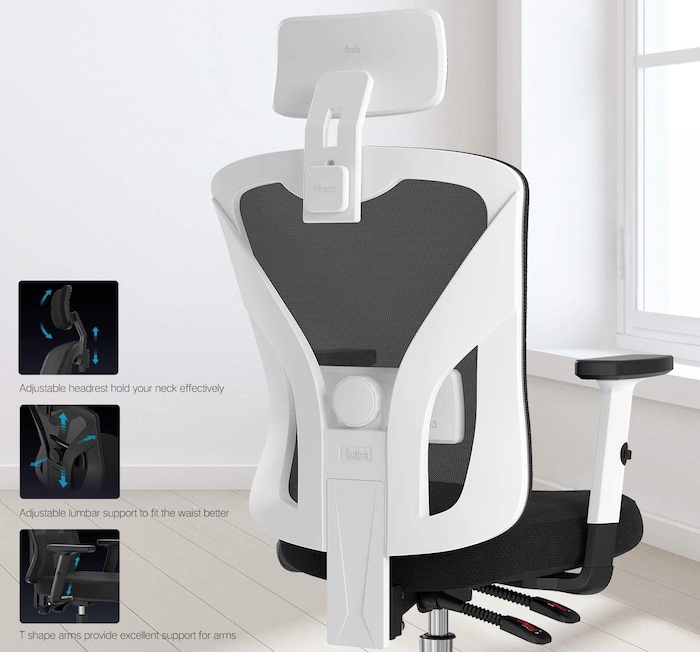 Striking the right balance between good looks and comfort, the Hbada ergonomic office desk chair is definitely worth a hard look. Designed to mimic the alignment of the human spine, the Hbada enables adjustments around its built-in lumbar support to find the right positioning. Additional positioning options are available for the adjustable arms and headrest as well as the chair being able to tilt between 90 and 125 degrees.
Breathable mesh ensures comfort, and breathability everywhere else on the chair enables proper airflow and will hopefully keep you sweat-free during long workdays. The tear-resistant mesh base also provides a level of security knowing that your chair will last for years. Also expected to last a while with the Hbada are the muted wear-resistant wheels, something not typically found at this price point.
7. Homall Gaming Chair
Don't let the gaming style fool you. Gaming chairs are some of the most comfortable and ergonomic office chairs available. The Homall gaming chair even adds a few extras that more traditional office chairs do not.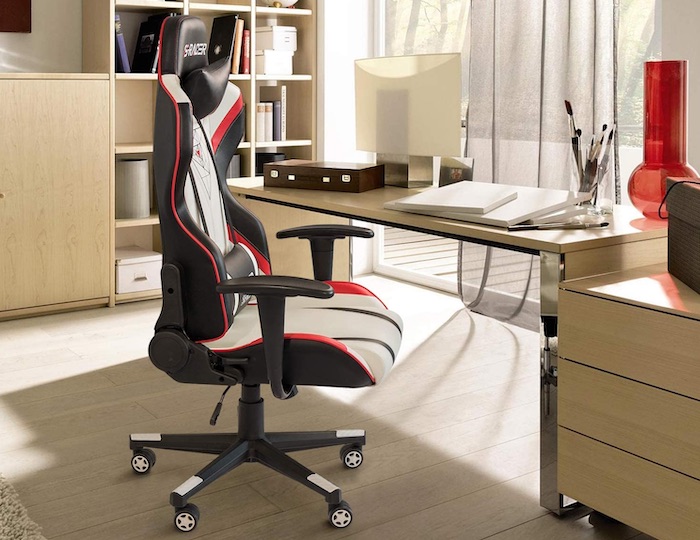 The tall back makes it great for anyone who wants a sleeker look in their office while still being comfortable. Ergonomically, the Homall adds adjustable height, backrests, and armrests as well as the easily identifiable lumbar and neck pillows.
Do you want a rocking function in your chair? The Homall chair has that as well and also reclines up to 180 degrees so you can even lie back almost flat and take a power nap. The molded foam material is comfortable, water-resistant and won't stick to your skin like traditional leather. That it can hold up to 300 pounds just speaks to the outstanding build quality and materials.
8. Alera Elusion Mid-Back Chair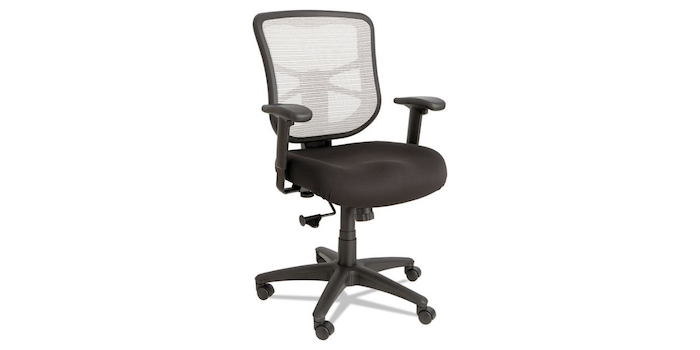 If you hear the words "waterfall" and "office chair," you probably wouldn't think they could tie together. The Alera Elusion mid-back chair hopes to change your mind. The "waterfall" design of the chair base is one of the most unique features on the list. It creates a design that can relieve pressure on your legs. That's especially important for anyone who sits at the computer for hours during the day.
To ensure even more comfort, the Alera can adjust the height and width of its arms to help find the most ergonomic setup. The mesh base and back help with breathability to add yet another layer of comfort for hours on end during the workday. The black design doesn't help the chair stand out, but that's okay because the comfort level more than makes up for the uninspired black-on-black look.
It's a long-running myth that only expensive office chairs are good enough to work in for a full day. That could not be any further from the truth. You do not need to spend a fortune to find something ergonomic and comfortable. You should also try doing these morning routine hacks so that by the time you sit down to work you're feeling healthy, invigorated and ready for the day.