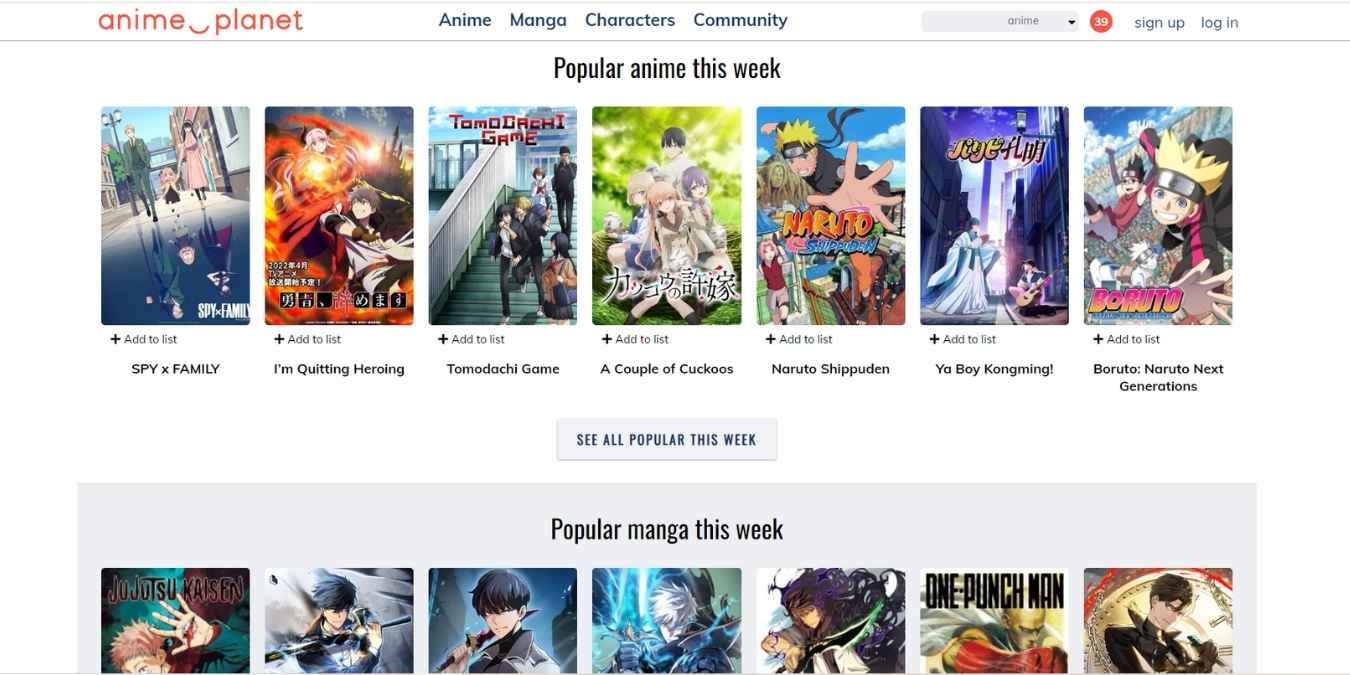 Watching anime is one of life's great pleasures. Some (but definitely not all) of it taps into a childlike innocence, allowing us to live vicariously through young, beautiful characters capable of slaying dragons, welding magic, and vanquishing evil, all while dealing with their latest crush.
If you're new to the genre you're likely searching for somewhere to find all the awesome shows and movies you've been recommended by friends or people of the internet. And if you're a longstanding fan you need a way to stream your favorites (and preferably for free).
Lucky for you, there are plenty of ways to watch anime online for free and with the clean conscience of doing it legally.
Got a Netflix subscription? They have some cracking anime to stream too, so check out our list of the top options.
Crunchyroll
Highlights: Attack On Titan, Full Metal Alchemist, Cowboy Bebop
Crunchyroll may come with a Premium plan, but it also has a lot of great anime episodes that you can watch online for free without being a member. You will need to endure the irritation of commercials while you're watching, but other than that you're free to binge to your heart's content.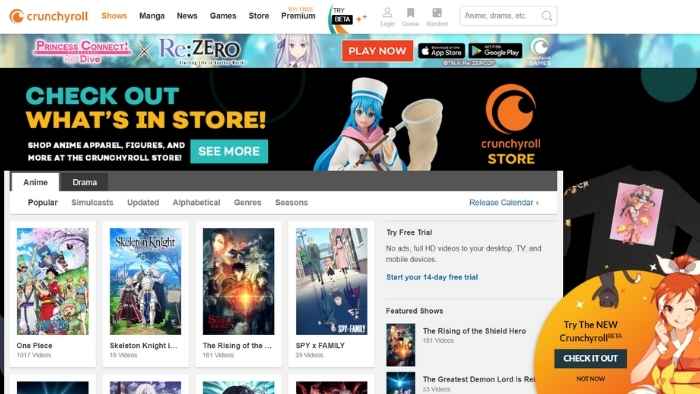 The site's dedicated servers do a good job of providing a steady stream, and you have a choice of 360p to 1080p HD video quality. The site boasts a catalog with categories and filters that make it easy for you to discover new titles. Best of all, you'll also find a good number of manga options to read on the site, including The Heroic Legend of Arslan, Fairy Tail, and Yamada-kun and the Seven Witches.
You may have region issues for certain things depending on where you are in the world. However, it is available in over 100 countries and comes with updated subs and simulcasted episodes (oh, and VPNs are your friend, so use them to stream content not usually available in your country).
Anime-Planet
Highlights: Mobile Suit Gundam SEED Destiny, The Super Dimension Fortress Macross, and Gurren Lagann
If you're looking for another site that lets you stream your favorite anime while providing additional entertainment you'll love, Anime-Planet is one to check out. With Manga to read and a ton of news about upcoming anime shows, games, and movies, it's a bit of a one-stop shop.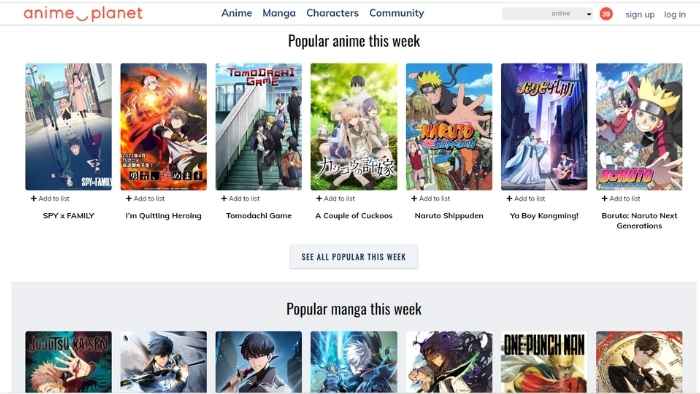 You will need to sign up for an account, but it's free and there are plenty of titles in the library. Like Crunchyroll, you won't be able to watch everything for free, and what's available to you will vary depending on where you are in the world.
Bonus points to the site for offering a comprehensive tagging system that clearly shows what you've watched, what you're in the process of watching, and what you've flagged to your watchlist for future viewing.
With free streaming up to 1080p HD and subtitles in eight different languages, Anime-Planet is a great option.
CONtv Anime (formerly known as Viewster)
Highlights: Yu-Gi-Oh! Bonds Beyond Time, Legendary Armor Samurai Troopers, Ghost Messenger, and Earl and Fair
Back in the day (by which we mean 2020), CONtv Anime was known as Viewster, but a rebrand saw the site reborn. The shift in direction saw the introduction of a good range of anime movies and series.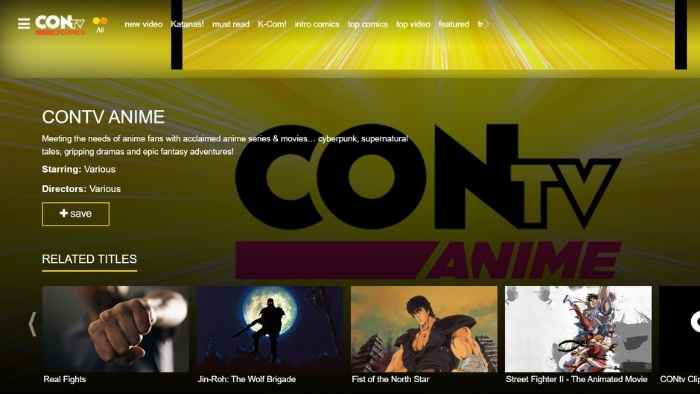 The library catalog is well laid out and easily searchable, while the site itself is easy on the eye. Ads are once again a presence to contend with if you're wanting to stream for free, and you're also going to have to put up with English subs rather than dubs.
Funimation
Highlights: My Hero Academia, Puella Magi Madoka Magica, Dangaronpa, and Toradora!
If the mention of subtitles puts you off, head on over to Funimation where you'll find one of the best catalogs for English-dubbed anime going.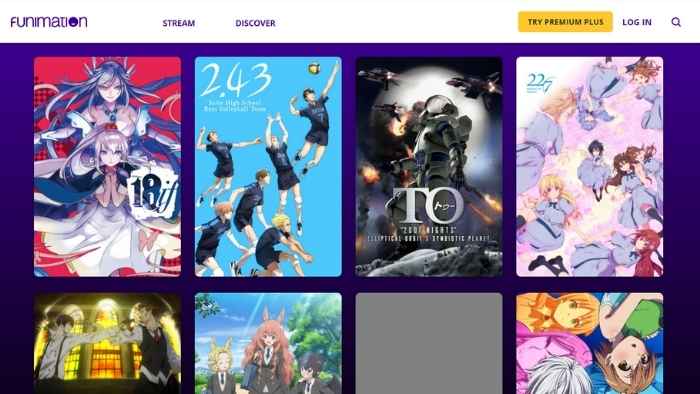 The majority of Funimation's content is ad-funded, so you won't have to pay to watch but you will need to put up with the commercials. The only snag is that if you're looking to watch the latest episodes of your favorite shows, you will have to pay for a subscription. They do, however, offer a free trial, and there's no quality cap to contend with, so you can stream in high quality without issue.
Crackle
Highlights: The Adventures of Açela, Ghost Stories, and Blue Exorcist
If you're after ad-free viewing that still lets you watch anime for free, Crackle may be the answer. The downside of this site is that they don't have an extensive anime catalog. The upside is that you'll get what they do have in excellent quality, and won't have to endure adverts.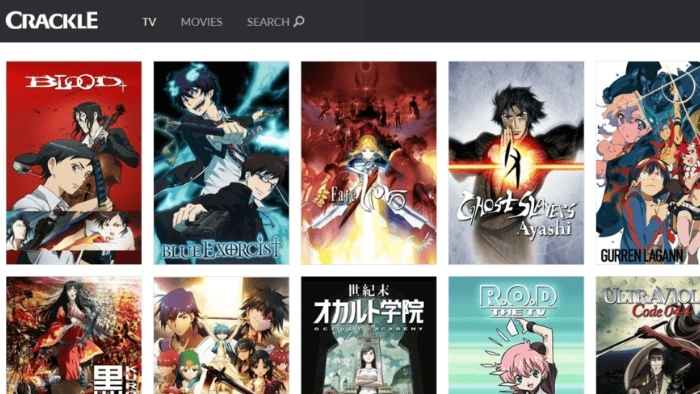 While there are some good anime titles available on the site it's not without its issues. Crackle is only available in limited countries, including the US and Australia, and lacks the kind of well-defined and easily searchable catalog on offer elsewhere.
Midnight Pulp
Highlights: Martian Successor Nadesico, Samurai Troopers, and Lupin III
With a good mix of subbed and dubbed anime, Midnight Pulp is another great choice. You can enjoy exceptional quality and high-speed delivery. However, it's not an ad-free platform so be aware you'll be dealing with commercials between episodes, as well as across the site in general.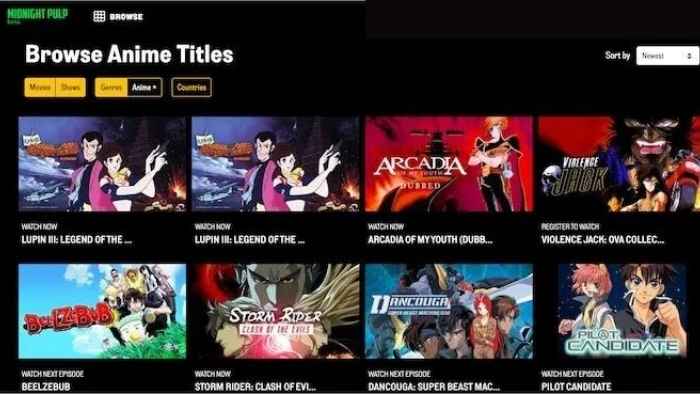 The site makes up for it by offering easy filters to find anime content and a little variety in the form of other genres. You can also take advantage of a free 30-day trial that will give you access to bonus features, director's cuts, and R-rated content.
Asian Crush
Highlights: Black Jack The Movie, My Sassy Girl, and Adieu Galaxy Express 999
We love a site with a good dark mode, and Asian Crush offers just that along with a cracking catalog of anime. The site does have a premium membership option, and while you won't be able to keep up with the latest episodes of your favorite anime shows without paying the subscription, there's plenty available for free.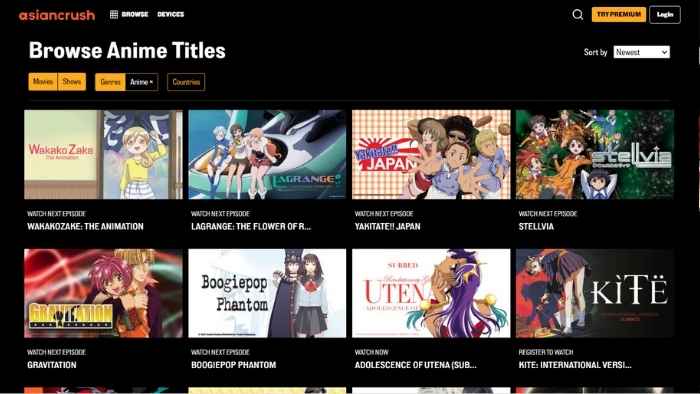 That being said, the site isn't ad-free, and as a sister site to Midnight Pulp (both are owned by Digital Media Rights), there's quite a bit of overlap between the two. On the plus side, the site also has a great selection of Asian movies and Korean dramas to choose from, so that's definitely a bonus.
Want to start streaming Studio Ghibli but aren't sure where to begin? Check out our list of the top films Ghibli has to offer.