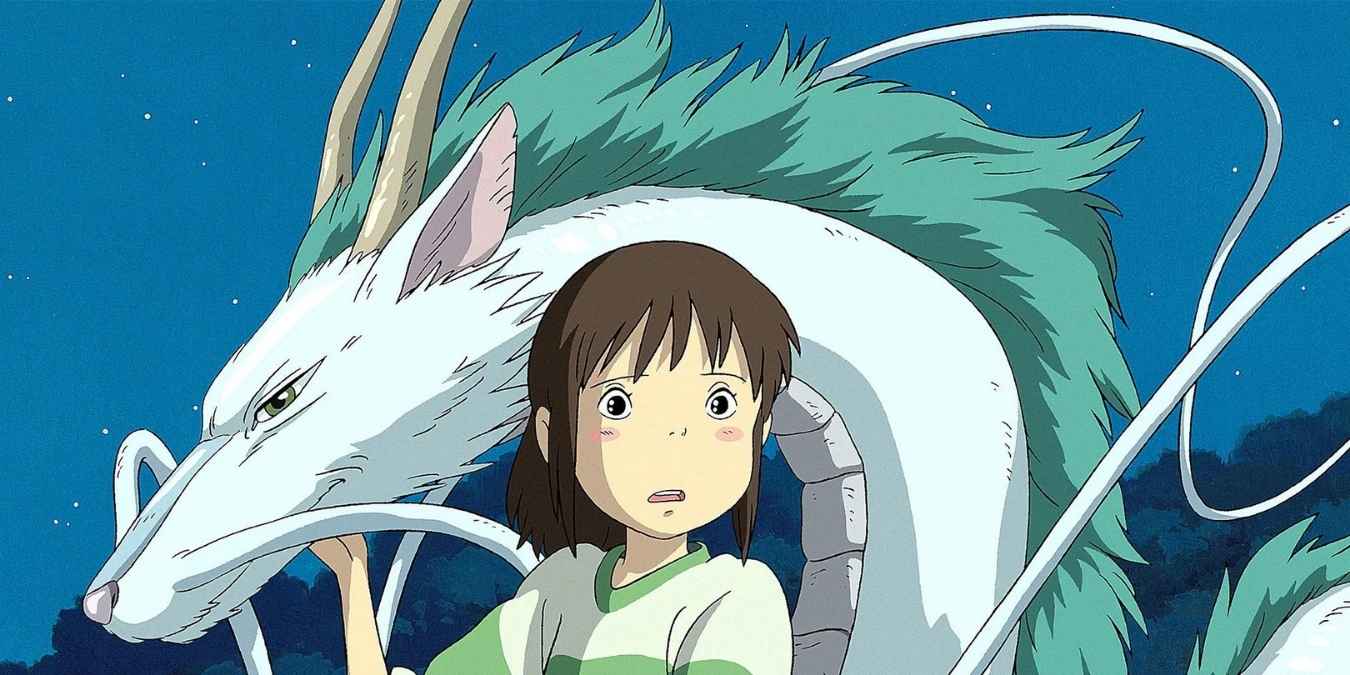 When it comes to anime, Studio Ghibli is an institution. With twenty-three films out and more in the works, the studio has been creating memorable films since 1984, almost (but not quite) releasing one movie a year. If you've yet to experience the phenomenon that is Ghibli but have no idea where to start, we've ranked the best Ghibli films here for you.
And don't get upset if one of your favorites ranks low in the list. Most of these films are excellent, it's simply a matter of degree (though feel free to complain if you feel your favourite Studio Ghibli movie should rank higher on this list!).
Wondering where to watch these films? Check out our list of the best sites to watch anime on.
24. Earwig and the Witch
Studio Ghibli announced its first foray into 3D with 2020's Earwig and the Witch, written by Keiko Niwa and Emi Gunji, and directed by Gorō Miyazaki. Alas, it was a letdown. The younger Miyazaki's contributions to the studio can, on balance, be seen as an argument against nepotism.
A large part of Ghilbi's charm has always been their exquisite animations. Even the lowest-budget films on this list make the 2D works of other studios – even Disney – pale by comparison. Studio Ghibli's movie style has been consistently vibrant, unique, and almost dreamlike in quality for years, and the sudden desire to look like Pixar was unnecessary.
23. Ocean Waves
As Taku journeys home to attend a school reunion, he reminisces about a girl he loved in his youth and the love triangle that developed between them and his best friend. A 1993 outing that was technically a TV movie, Ocean Waves, was an attempt to make a cinema-level animation on a TV-level budget. From an artistic perspective, it certainly succeeded.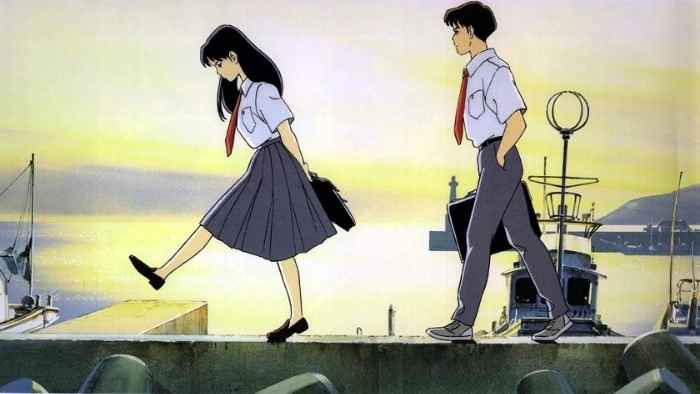 Written by Kaori Nakamura and directed by Tomomi Mochizuki, two of Ghibli's greener talents, the animation shows no hint of their lack of budget or inexperience. Markedly lacking in the whimsical magic that makes the studio's greatest creations so spectacular, it still possesses a certain melancholic charm.
22. From Up On Poppy Hill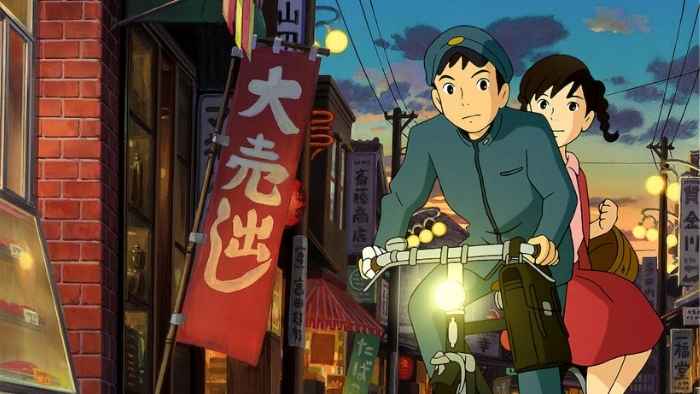 2011's From Up On Poppy Hill is a nice, simple drama telling the tale of two kids at boarding school in the 1960s. Gorō Miyazaki directs this Studio Ghibli movie, but this time with the benefit of writers Hayao Miyazaki and Keiko Niwa. While the world deals with World War II, they're fighting their own battle to save their clubhouse. It's very nostalgic, particularly if you're a fan of Japanese history at this time.
21. Arrietty
The directorial debut of Hiromasa Yonebayashi, 2010's The Secret World Of Arrietty features 'borrowers' – a race of miniature people living stealing from humans when needed. Arrietty is a young borrower girl who befriends a human boy, Shō.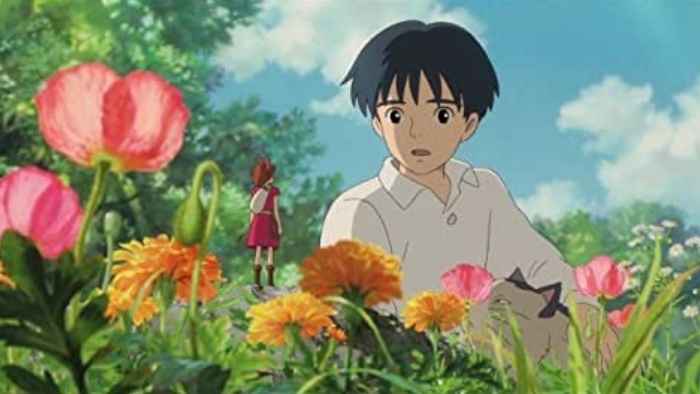 In some respects, the film achieves the heats of previous Ghibli films – there are certainly echoes of Kiki's Delivery Service here – but it seems to be trying too hard at times to relive that early brilliance.
Spiderman actor Tom Holland also voiced one of the main male characters.
20. When Marnie Was There
Directed by Hiromasa Yonebayashi, this is the cathartic tale of a young foster girl suffering from asthma and her friendship with Marnie, a girl who may be a ghost. An orphan sent away from her foster family, Anna is depressed and borderline suicidal. Marnie, on the other hand, is bright, vibrant, and energetic. It's part exploration of grief and loneliness, part commentary on mental illness and physical limitations, part magical mystery.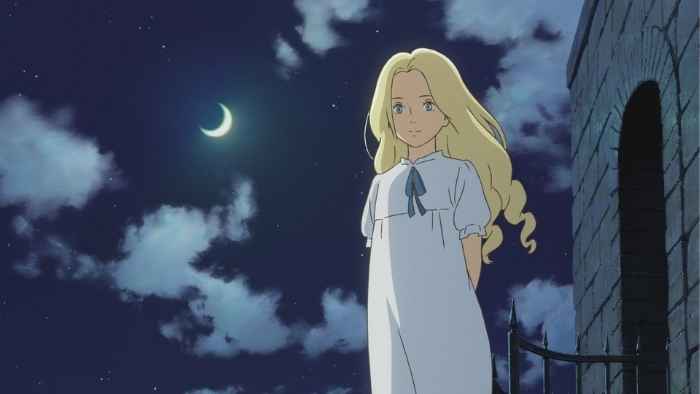 The story packs a good emotional punch, but there's a sense we're seeing the result of too many writers – in this case, Hiromasa Yonebayashi, Keiko Niwa and Masashi Ando – spoiling the proverbial broth. There are several threads, from the familiar 'child moves somewhere new and feels disconnected' motif seen in so many Ghibli films, to the deep, melancholy, very dark thoughts of the main character, Anna, and the pacing lags a bit under all these angles.
19. Ponyo
A bizarre cross between Pinocchio and The Little Mermaid, 2018's Ponyo, was written and directed by Hayao Miyazaki. The elder Miyazaki is undoubtedly the treasure of the studio, responsible for their best outings. And while this one doesn't live up to the quality of his earlier works, it's a great – if somewhat juvenile – outing. Following a goldfish girl – the titular Ponyo – who has decided to become human after meeting a boy called Sōsuke, it's a heart-warming adventure great for younger audiences.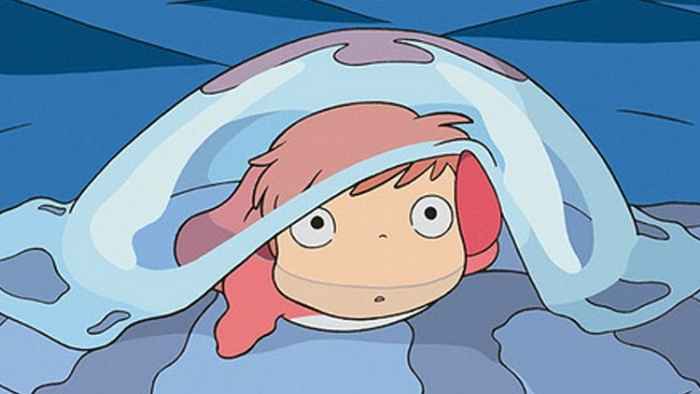 The downside is that it lacks the underlying depth of other Ghibli films, which means it doesn't manage to hook in older audiences in the same way.
18. Tales From Earthsea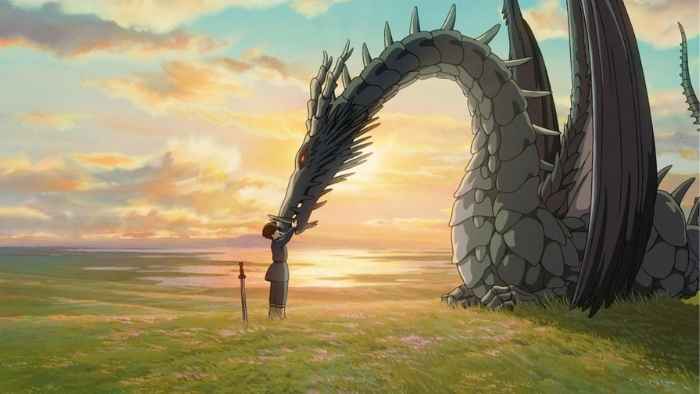 This 2006 adaptation of the classic Ursula K Le Guin series was written by Gorō Miyazaki and Keiko Niwa, with Miyazak also serving as the director. While the film has a lot of promise it attempts to cram in too many plot points. The result is an unfortunate jumble that lacks cohesion. The source material lends the film some truly poignant moments, and the dragons are very pretty to watch, but it doesn't quite live up to the usual standard of Ghibli.
17. My Neighbours The Yamadas
Written and directed by Isao Takahata, 1999's adaptation of the Nono-chan manga offers a great slice-of-life romp with definite Totoro vibes, although the enchanted creatures have been switched for vignettes of ordinary family life that are particularly amusing. It's certainly got a different vibe to most of the other Studio Ghibli movies.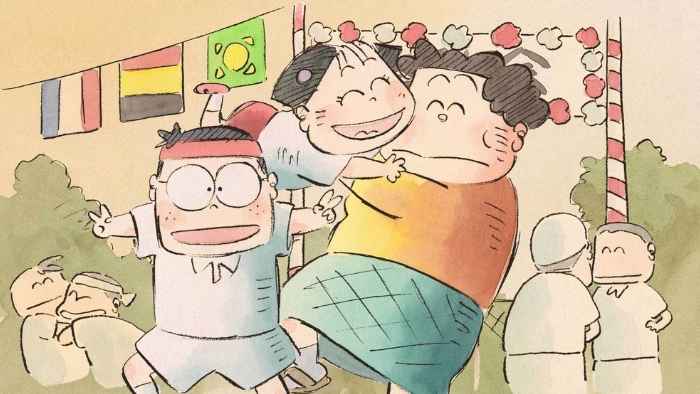 The style of the film is truly special, with the look and feel of an animated comic strip. While the animation is deceptively simple and the humor slightly roguish, both belie a surprising level of philosophical rumination.
16. Only Yesterday
We all have those nostalgic moments when we long to return to childhood innocence when we harbored an unshakable faith in dreams we later abandoned. Written and directed by Isao Takahata, this 1991 offering follows a woman's reflections on her rather mundane early years. There's little to engage us in terms of action, intrigue, or adventure.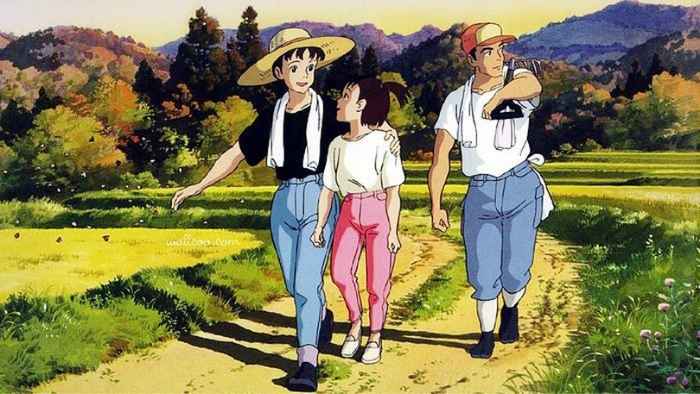 The story is saved by some very poignant observations on gender in Japanese society as well as social class, urbanization, and being true to yourself. It offers a powerful narrative and great visuals.
15. The Wind Rises
This 2013 epic was meant to be the elder Miyazaki's last movie before he retired, and it includes a lot of his indulgences as a result, particularly where planes are concerned.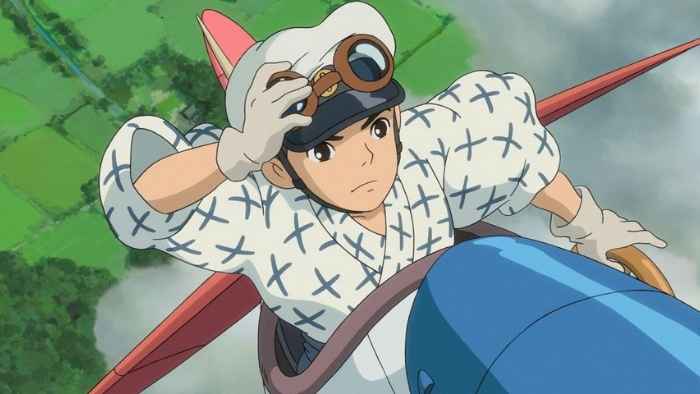 This time he tells the tale of a WWII aeroplane designer Jiro, who designed the lethal fighter planes called 'zeroes.' The juxtaposition between a love of aeroplanes (Jiro's 'beautiful dreams') used to make war and a pacifist nature is beautifully told. This Studio Ghibli film is a glorious look at the emotional toll of being forced to face reality and abandon your ideals for the greater good and a visual treat to boot.
14. The Red Turtle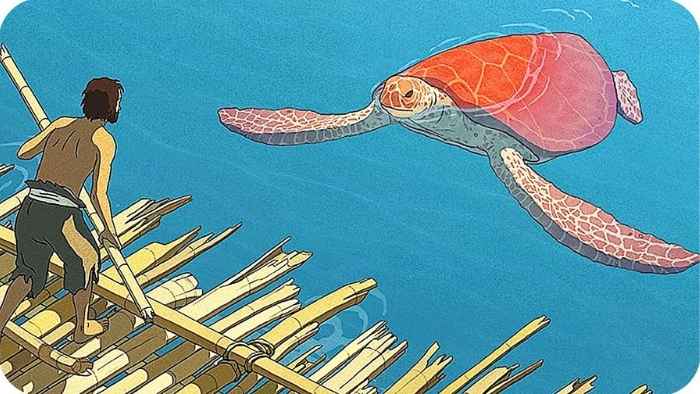 Written by Michaël Dudok de Wit and Pascale Ferran, and directed by the former, 2016's The Red Turtle is beautifully animated and complex. The story appears to be a simple tale of a shipwrecked man stranded on an island where he meets and befriends a giant red turtle, but despite the apparent simplicity, the narrative is deeply layered and highly stylized.
By far the most unique Studio Ghibli film it's highly stylised. The lack of dialogue won't be to everyone's taste, but it's oddly poetic.
13. Whisper Of The Heart
Another sublime tale penned by Hayao Miyazaki, 1995's Whisper of the Heart, was directed by Yoshifumi Kondō. Tragically, it was the only one he would get to make as he died shortly after its release. The heart-rending tale follows teenager Shizuki on her journey to self-actualization.
While set in the real world, the narrative is interspersed with fantastical trips through the story Shizuki desperately tries to write. It's a beautiful tale of the creative struggle and war that wages within every writer as they battle self-doubt. It's the closest Ghibli ever comes to a genuine romance too, and as Shizuki loves a boy for the first time, she also learns to love herself. A compelling and empowering journey.
12. Pom Poko
One of the more surreal Ghibli films, 1994's Pom Poko, was written and directed by Isao Takahata. Following a clan of magical tanuki (raccoons) who measure their prowess by the size of their scrotums and shapeshift to cause endless mischief, this film is quite literally balls-to-the-wall crazy from start to finish.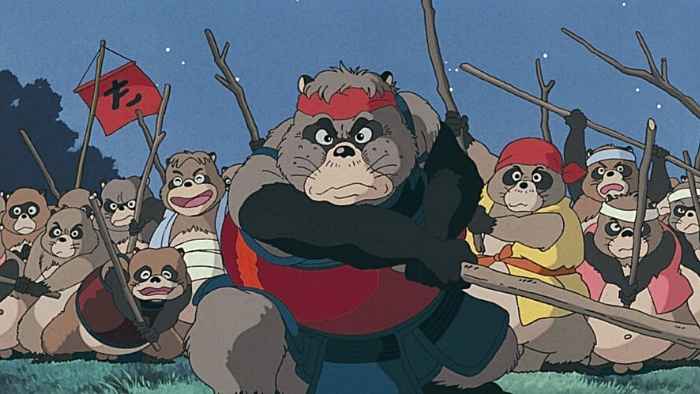 Despite the ridiculous concept, the film carries a very serious message about nature fighting back against urbanization. It's perhaps the least child-friendly of all the Ghibli films: violent, sexualized, featuring cold-blooded murder and dark humor.
A great (if very peculiar) film.
11. My Neighbour Totoro
Written, directed, and produced by Hayao Miyazaki, 1988's My Neighbour Totoro is the origin of Ghibli's mascot; a giant, roaring rabbit. Following two girls struggling to come to terms with their mother's long-term illness, this is a beautifully told tale of what it's like to balance on the cusp of adulthood far too early. As the girls move to an old house with their father, so they're nearer the hospital, they encounter Totoro, the magical bunny that lends the film its name. He appears in various sizes and guises, sometimes accompanied by a giant cat bus (best not to overthink that one), and helps the girls keep their minds off the horrible reality they must face.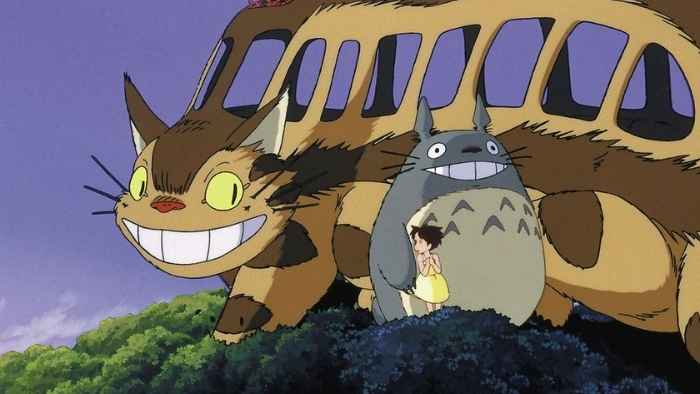 Both girls are young and thoroughly unprepared for what is happening to their mother. That they take refuge in a magical world of fluffy characters and reliable friendships is a beautiful reminder that there are none so innocent as the young. It's also a stark warning about the dangers of allowing real-life tragedy to rob our children of their innocence.
10. Porco Rosso
Written and directed by Hayao Miyazaki, this seemingly normal narrative has one bizarre twist: an otherwise serious real-world look at post-WWI struggles is juxtaposed with the magical transformation of the main character into a pig, (magnificently voiced by Michael Keaton). It's a straight-up adventure packed with action and a little romance against the backdrop of 1930s Italy.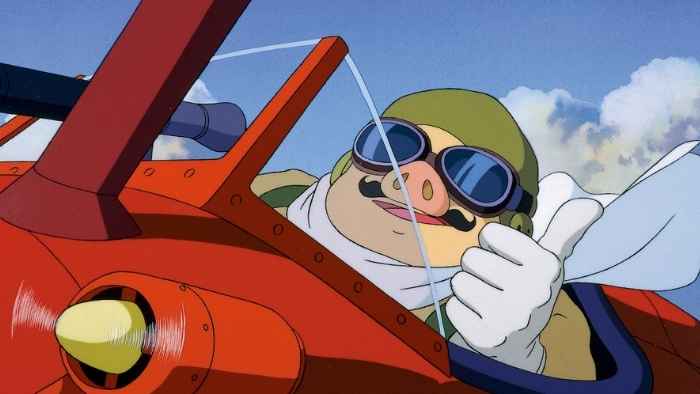 Porco hunts down air pirates plaguing the Adriatic Sea while offering commentary on the dangers of fascism, perfectly summarized with his line, "Better a pig than a fascist."
9. The Cat Returns
Another of the more fantastically ridiculous films in the Ghibli lineup, 2002's outing was written by Reiko Yoshida and directed by Hiroyuki Morita. A young girl rescues a cat and earns the gratitude of the cat king, who decrees she is to be married to his son.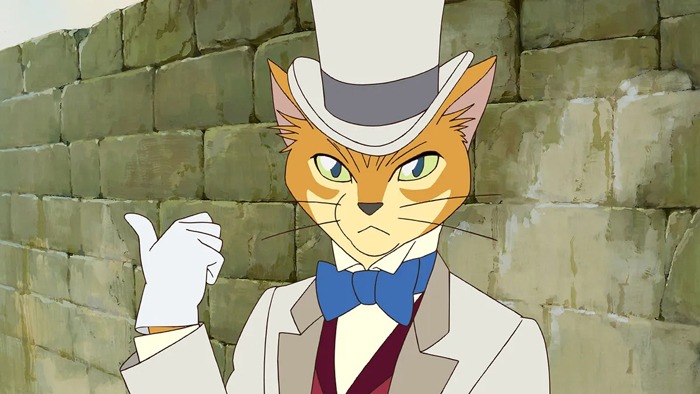 A mysterious voice leads her to the Cat Bureau and the care of the enigmatic Baren Humbert von Gikkingen – the character created by Shizuki in Whisper Of The Heart. Alas, the Baron is unable to prevent her from being whisked (or *ahem* whiskered) away to the cat kingdom where she begins to transform into a cat. He must rescue her before the change is permanent.
The 'twist' is that Haru has to find the strength to believe in herself in order to be saved. It's surprisingly deep for a light-hearted romp, and laugh-out-loud funny throughout. With so much comedy shot through it – much of it slapstick, which you'd never expect from an anime about cats – it's not just one of the best Studio Ghibli movies, it's also one of the oddest (Pom Poko's balls aside).
8. Castle in the Sky
The original official Ghibli film, released in 1984 and directed and written by Hayao Miyazaki. It served as the template for future successes. Many of its tropes – nature vs the destruction of humanity, kids running into each other and teaming up to save the day, flying machines, the works – become Ghibli motifs for years to come.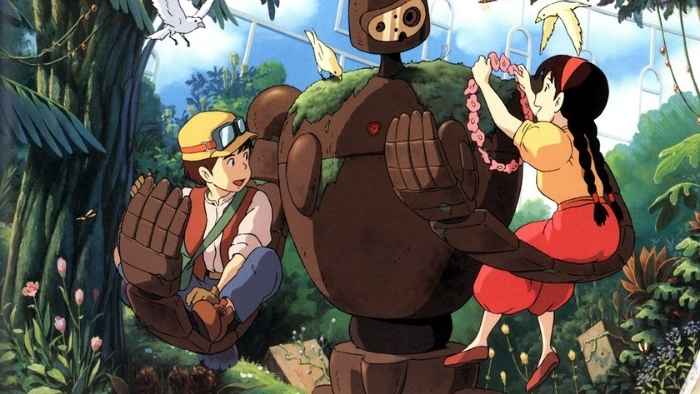 A young boy, Patzu, happens upon a mysterious girl, Sheeta, who falls from the sky. She's being pursued by pirates and the government, both of whom want her magical crystal. Patzu is obsessed with the legend of Laputa, a castle in the sky. Since this is the origin of Sheeta's mysterious crystal, the pair set about finding the magical flying city.
The villain of the piece, Muska, is the most out-and-out evil character to appear in any of the studio's films. The genuine menace of Muska, the sweet friendship between Sheeta and Patzu, and an extensive cast of engaging secondary characters make this a great watch.
7. Grave of the Fireflies
A genuine tear-jerker, 1988's epic, directed and written by Isao Takahata, is not one to watch with the kids. A powerful tale of two siblings struggling through the end of the second world war, the narrative forces us to witness the horrors they endure following their mother's death.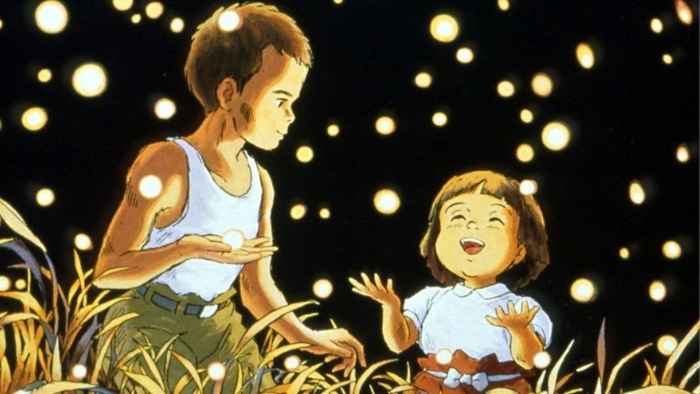 Rife with the ever-present airplanes and anti-war message carried by so many of Ghibli's films, there is nothing whimsical about this one at all. Despite the real-world setting it's a genuinely engaging and very touching story. There are some truly beautiful moments, which only highlight the severity of the war. Emotional, powerful, and beautifully animated.
6. Kiki's Delivery Service
A 1989 adventure written, directed, and produced by Hayao Miyazaki, this one follows the titular Kiki – a young witch living in an otherwise normal world where witches just happened to be accepted. It's a coming-of-age story that sees her embark on a rite of passage undergone by all witches when they turn thirteen.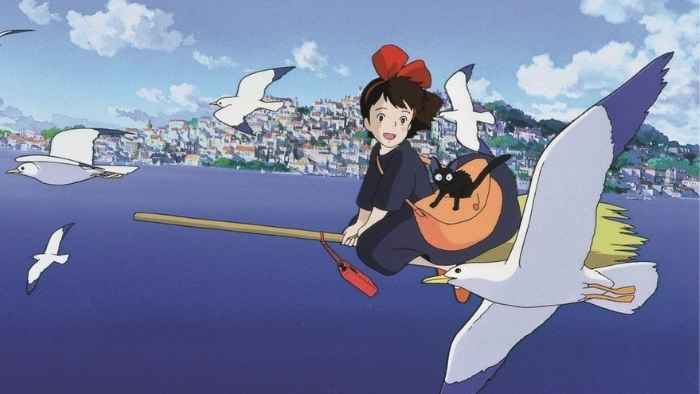 Kiki is a particularly lively and relatable personality, albeit tempered by a darker malady that overcomes her. She's highly driven to prove herself, yet her powers are slow to develop and she begins to doubt herself, slipping into depression. In the end, it is through the power of friendships on her journey that she begins to find salvation.
This is a surprisingly action-packed film with some truly amazing scenes of Kiki careening around the city on her broomstick. The animation is sublime, and at times it's a laugh-out-loud riot.
5. Nausicaä of the Valley of the Wind
Perhaps the most overt of Ghibli's tales revolving around the battle between nature and technology, Hayao Miyazaki's Nausicaä is set in a time when industry has poisoned the Earth, leaving a toxic jungle spreading across the land.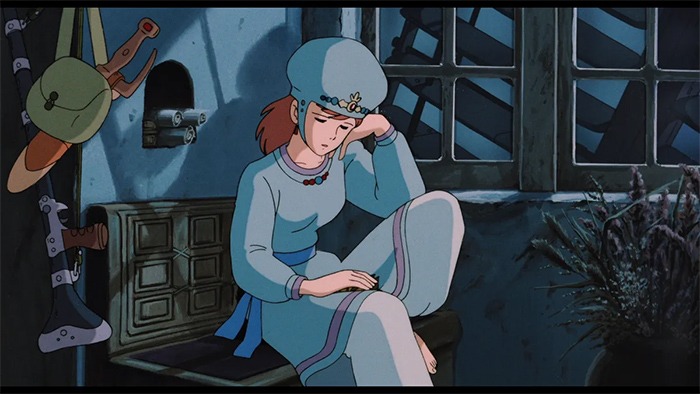 Pockets of humanity still exist in habitable areas, and the tale follows Nausicaä, princess of the Valley of the Wind, as she struggles to defend her people against invasion, the death of her father the king, and the oncoming threat of the toxic jungle.
This movie is incredibly underrated, perhaps because it was originally released before Studio Ghibli was formed. It's success is arguably the reason the studio came to be, yet it was only brought under the Ghibli banner later when it was re-released. It has suffered from a lack of the same level of promotion and hype surrounding later films.
4. The Tale of the Princess Kaguya
An adaptation of one of the oldest Japanese folktales, 2013's Princess Kaguya was written by Isao Takahata & Riko Sakaguchi, and directed by Isao Takahata. A relatively simple narrative that beautifully captures several core Ghibli themes, including the restrictions of women, feminism, the responsibilities of parenting, and finding beauty in spite of sorrow. The film follows a magical girl discovered in a bamboo stalk.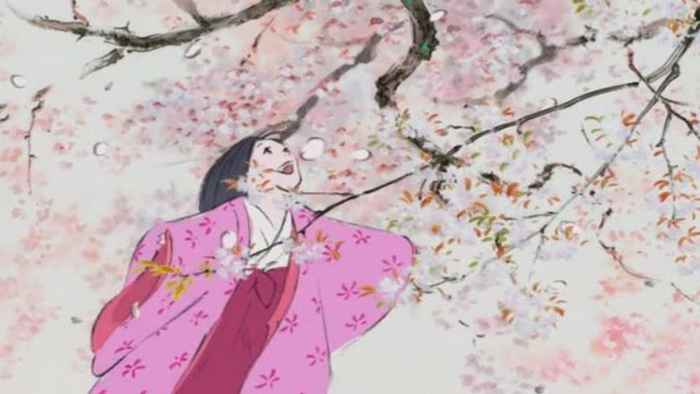 Rapidly growing up, she's trapped by the expectations of the society in which she finds herself, and struggles under the crushing weight of defying established mores.
It's an astonishingly emotional and insightful tale that is so beautifully drawn it's truly a work of art.
3. Howl's Moving Castle
Based on the Dianna Wynne Jones book of the same name, this 2004 film was written and directed by Hayao Miyazaki.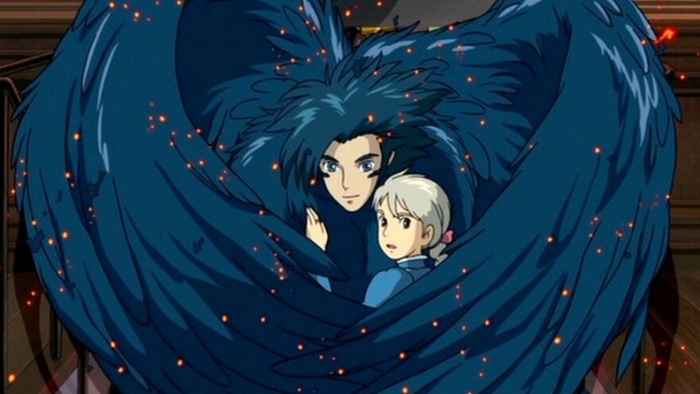 The film surpasses the book in many ways. Tweaking the story to include yet-more airships and yet-another-anti-war-narrative, Miyazaki presents a spectacular anti-hero in the form of Howl. He's a wizard who made a bargain with a falling star when he was a young boy and is now in danger of being consumed by the curse it left on him.
The tale interweaves his journey of redemption with a young girl's journey of self-discovery. Sophie meets Howl, seemingly by coincidence, and inadvertently makes an enemy of the Witch of the Waste, who curses her to look like an old granny.
One of the best aspects of this film is the balance it strikes between serious questions of loyalty, identity and a kind of child-like glee at the existence of magic, all set against the backdrop of the futility of war.
2. Spirited Away
Perhaps the most mainstream of the Ghibli films, 2001's Spirited Away was also written and directed by Hayao Miyazaki. This is an all-out Japanese magic show, resplendent with various colorful mystical creatures, witch siblings caught in an odd rivalry, and the tale of a young girl who finds herself lost in a magical world due to her parents' gluttony.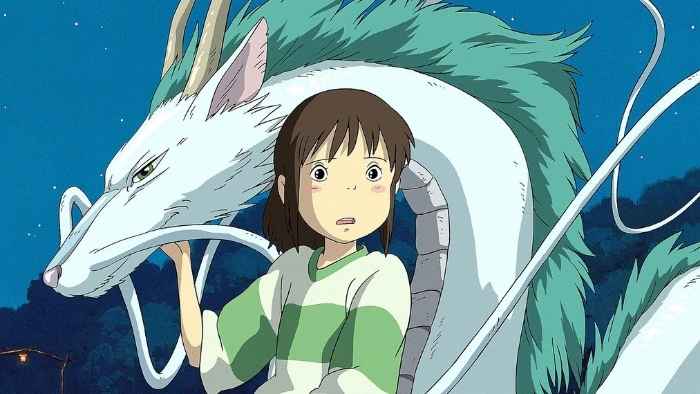 With her mother and father transformed into pigs, Chihiro must work at a bathhouse in order to earn their freedom. Stripped of her name, she befriends Haku, a young boy who also happens to be a dragon. Through hard work, cleverness, and a great deal of courage, Sin – as Chihiro eventually comes to be known – strives to free herself, her parents, and many of those she encounters in the magical world.
There's a surprising amount of depth to this film, as it explores themes of capitalism and identity dominating while more subtle threads weave throughout. It's also one of the most beautiful anime ever made from a purely artistic perspective. The thematic depths are fully matched by the depth of worldbuilding created by Miyazaki.
1. Princess Mononoke
1997's Princess Mononoke was writer and director Hayao Miyazaki's greatest masterpiece. A powerful tale of the struggle between nature and industry, we follow Ashitaka, a young boy cursed by a demon as he defends his village. Because of the curse, Ashitaka is banished and must leave his home.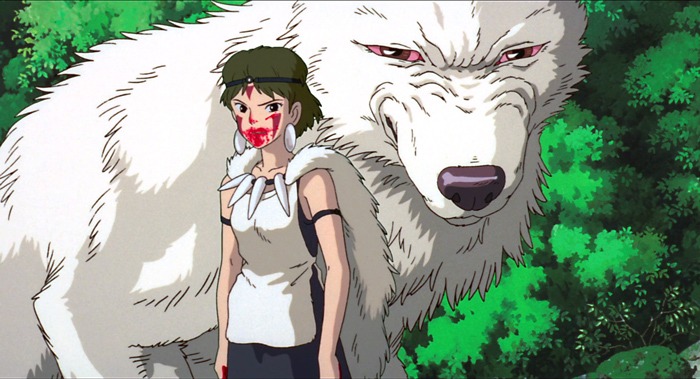 Forging his own way he embarks on a journey to track the source of the demon that ruined his life. Along the way, he encounters Lady Eboshi, the feminist leader of Iron Town, and Princess Mononoke, a young girl raised by a wolf god alongside her wolf cubs. Between them they must find a way to restore balance and save the forest.
A bittersweet ending and an incredibly beautiful message of friendship and respect, coupled with some of the best mystical animation Ghibli has ever done make this the standout movie from the studio.
Looking for more anime to watch? Check out the best anime found on Netflix.