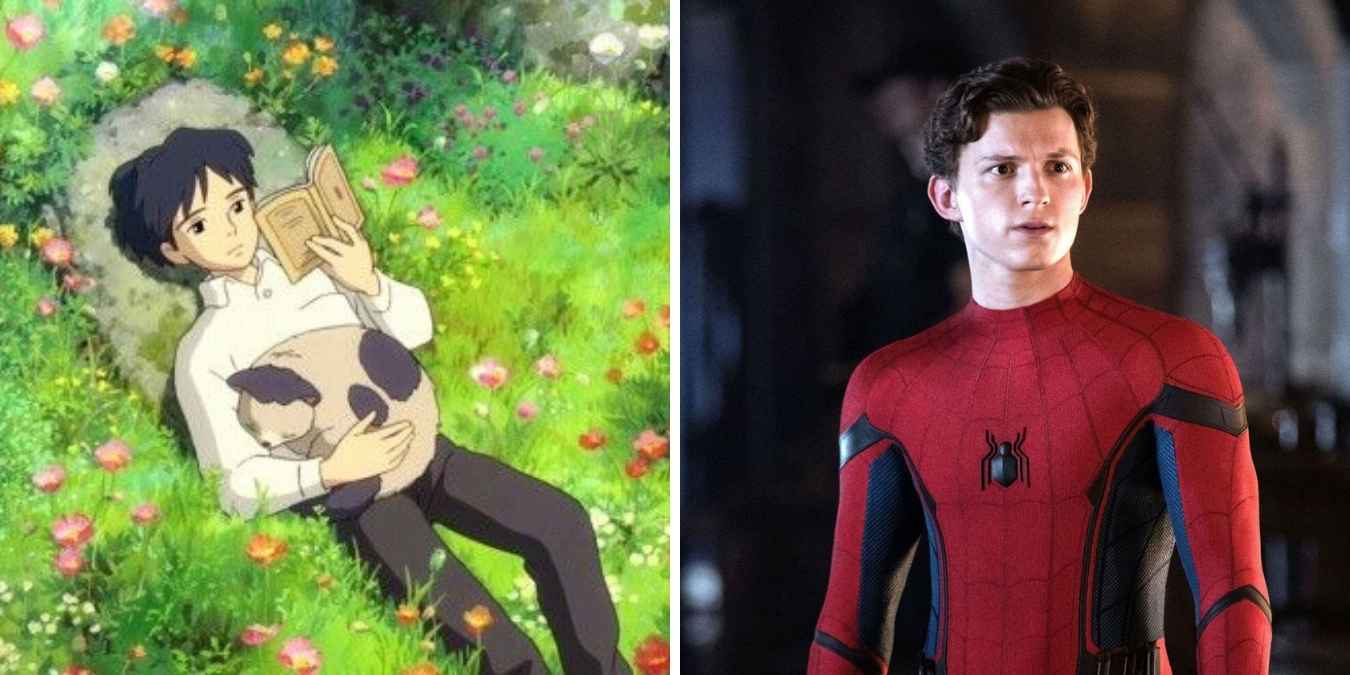 It's easy to get so caught up in the visual wonder of anime that you forget there are flesh-and-blood actors behind the colorful characters.
Some voices are so easily recognizable that you likely picked up on them. There's no mistaking the deep baritone of Michael Keaton, for example, in the titular role of Studio Ghibli's Porco Rosso. But a lot of the time the identities of actors involved in anime aren't so obvious.
The reality is that many of your favorite stars from Tinseltown have appeared in anime movies and series, and you probably never knew about it, so to fill you in, here are some of the best anime dubs from A-list actors.
Want to watch them in action? Check out our list of the best Studio Ghibli movies, for more on some of the films mentioned below…
1. Anna Paquin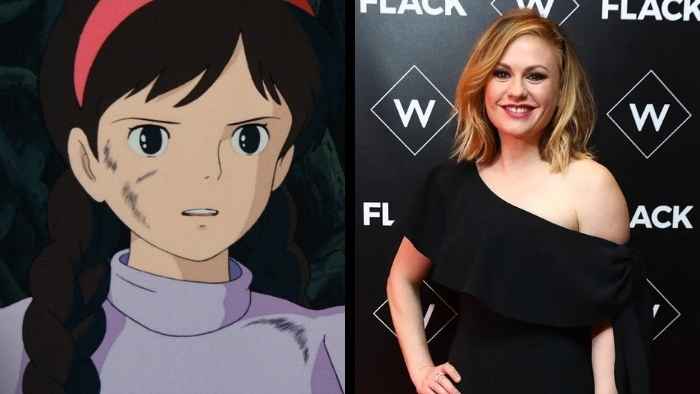 It may surprise you to know that True Blood star and X-Men veteran actor Anna Paquin also stars in anime. Long before she met a vampire named Bill, and with only one X-Men film under her belt, Paquin starred as Sheeta in the English dub of Studio Ghibli's debut movie, Castle in the Sky. A year later she joined the cast of Steamboy as James Ray Steam.
2. Christian Bale
Another A-list actor to star in the Ghibli-verse, Christian Bale delivered a standout performance as Howl in the English dub of Howl's Moving Castle. One of the strongest Ghibli movies, Bale's performance is a huge part of what made the film such a success in English-speaking countries. He lent Howl a roguish, playful, slightly sexy charm that makes Sophie's infatuation with him completely relatable.
3. Patrick Stewart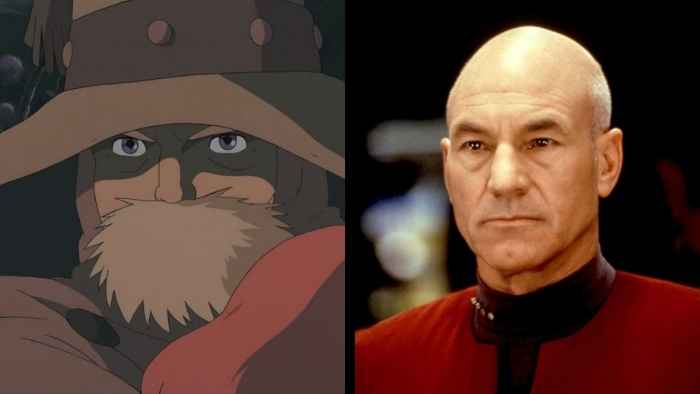 Star Trek god and X-Men legend Patrick Stewart may have walked the boards of many a stage but he's also voiced some memorable anime characters. Joining his X-Men co-star Anna Paquin as part of the English cast of Steamboy, Stewart also voiced Lord Yupa in Nausicaä of the Valley of the Wind. This is hardly surprising given how melodic the actor's voice is – if you didn't catch his 'sonnet a day' series during lockdown, you missed a treat!
4. Tom Holland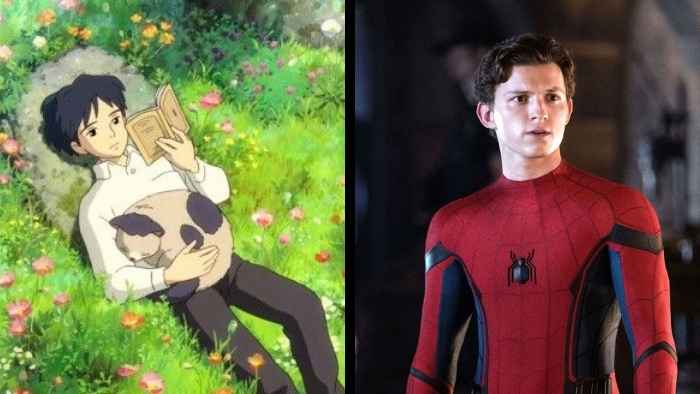 Before he donned his Spidey suit and joined the Avengers Tom Holland had starred in several different productions, but the very first may surprise you. His debut acting credit was the lead role in a film – pretty impressive, right? Well, sort of. Holland played the lead role of Sho (or Shawn as he's called in the US adaptation) in The Secret World Of Arrietty. Despite voicing the male lead for the film, Holland's performance went uncredited – hard to believe now!
5. Samuel L. Jackson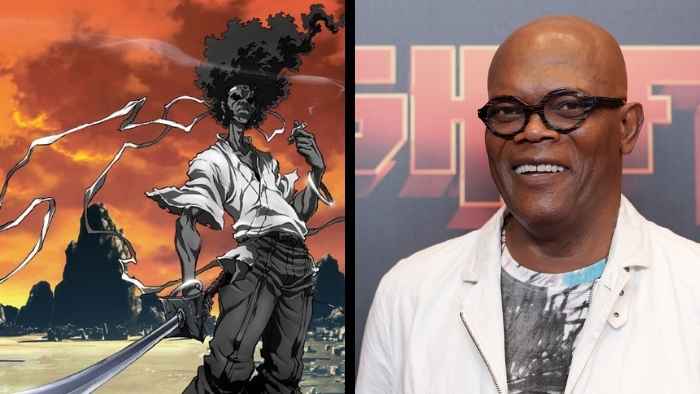 Hollywood legend Samuel L. Jackson is a huge anime fan, so much so that he co-produced the anime series Afro Samurai, and personally lent his voice to not one but two characters on the show: titular street-fighter Afro and Ninja-Ninja.
6. Mark Hamill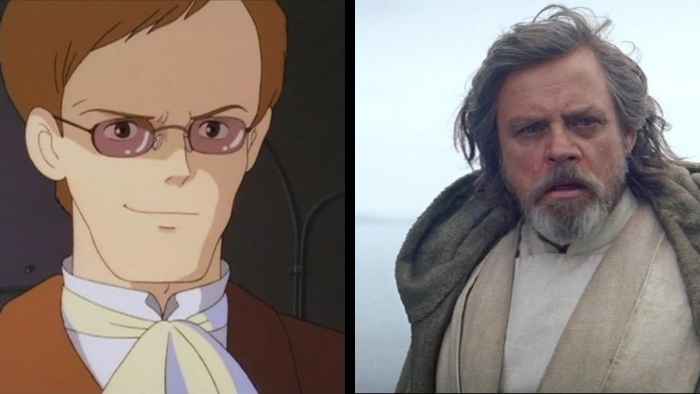 Star Wars legend Mark Hamill joined the English cast of numerous anime films, as well as voicing characters in various animated Marvel and DC animated outings. Most notable are his roles in two Studio Ghibli movies, first as Muska in the second English version of Castle in the Sky, and later as the Mayor of Pejite in Nausicaä of the Valley of the Wind. Other highlights of his voice-over career include The Captain of the Guard in Sinbad: Beyond the Veil of Mists, the nefarious wolf Niju in Balto II: Wolf Quest, and Judah in Joseph: King of Dreams.
7. Kirsten Dunst
Another Studio Ghibli alumni, Kirsten Dunst lent her voice to Kiki's Delivery Service as part of the English cast. Dunst was no stranger to playing complex young characters following her stint as Claudia in Interview With A Vampire. She played the lead role of the titular Kiki, a young witch embarking on a quest to discover the form her magical powers will take.
8. Leonard Nimoy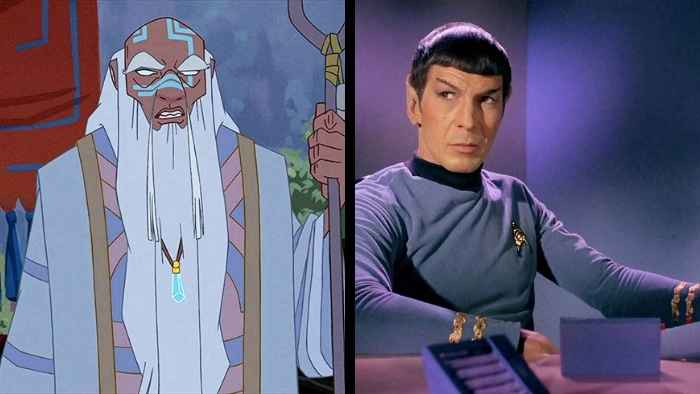 We return to the Star Trek universe and another acting god who frequently starred in anime, Leonard Nimoy. While most famous for his role as Spock in the original Trek series and films, Nimoy also starred as Sekhuru in Zambezia, Galvatron in The Transformers: The Movie, Bakara in Sinbad: Beyond the Veil of Mists, and King Kashekim Nedakh in Atlantis: The Lost Empire.
9. Tim Curry
No stranger to zany roles, Tim Curry starred in the likes of The Rocky Horror Picture Show and The Worst Witch. But perhaps his funniest role came as part of the English cast in the US dubbed version of The Cat Returns. A Studio Ghibli classic, Curry played the Cat King, a fat, entitled, blinged-up tyrant who spends the entire film referring to Haru, the young female lead, as 'babe'.
10. Timothy Dalton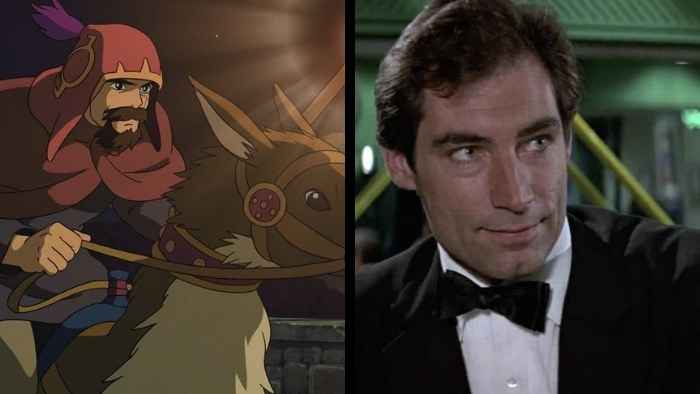 The name's Sparrowhawk, just Sparrowhawk. Bond legend Timothy Dalton starred in the English dub of Tales From Earthsea as the Obi-Wan Kenobi-esque mentor to Prince Arren. Dalton's character lends some much-needed gravitas to the film, which would otherwise be a rather lackluster effort for a fantasy 'epic'.
11. Kiefer Sutherland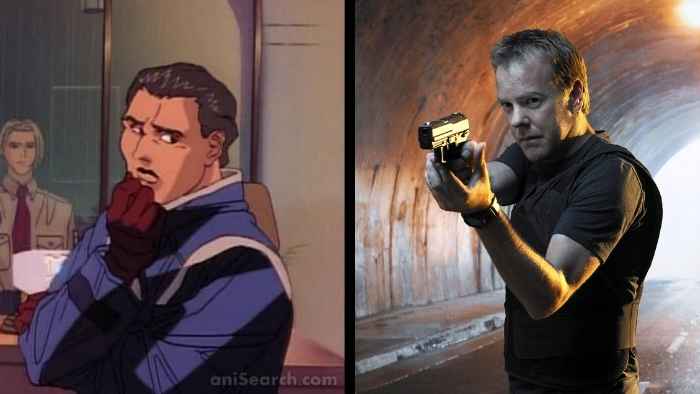 You may associate 24 star Kiefer Sutherland with high-octane action, and you'd be right. Almost a decade after filming Lost Boys, Sutherland took up the role of Ross in Armitage III. This Cyberpunk retelling of Pinocchio lent a sci-fantasy setting to a familiar tale. The rest of the English cast for the film included Breaking Bad's Bryan Cranston and Elizabeth Berkley of The First Wives Club and Show Girls fame.
Celebrity voices are often like unexpected Easter Eggs hidden within anime. A careful listen to any of your favorite films will reveal surprise treats from the streets of La La Land.
Looking for more instances of anime colliding with the real world? Check out our deep dive into how one classic anime-inspired Stranger Things…
Subscribe to our newsletter!
Get the best of WebGeekStuff delivered right to your inbox!