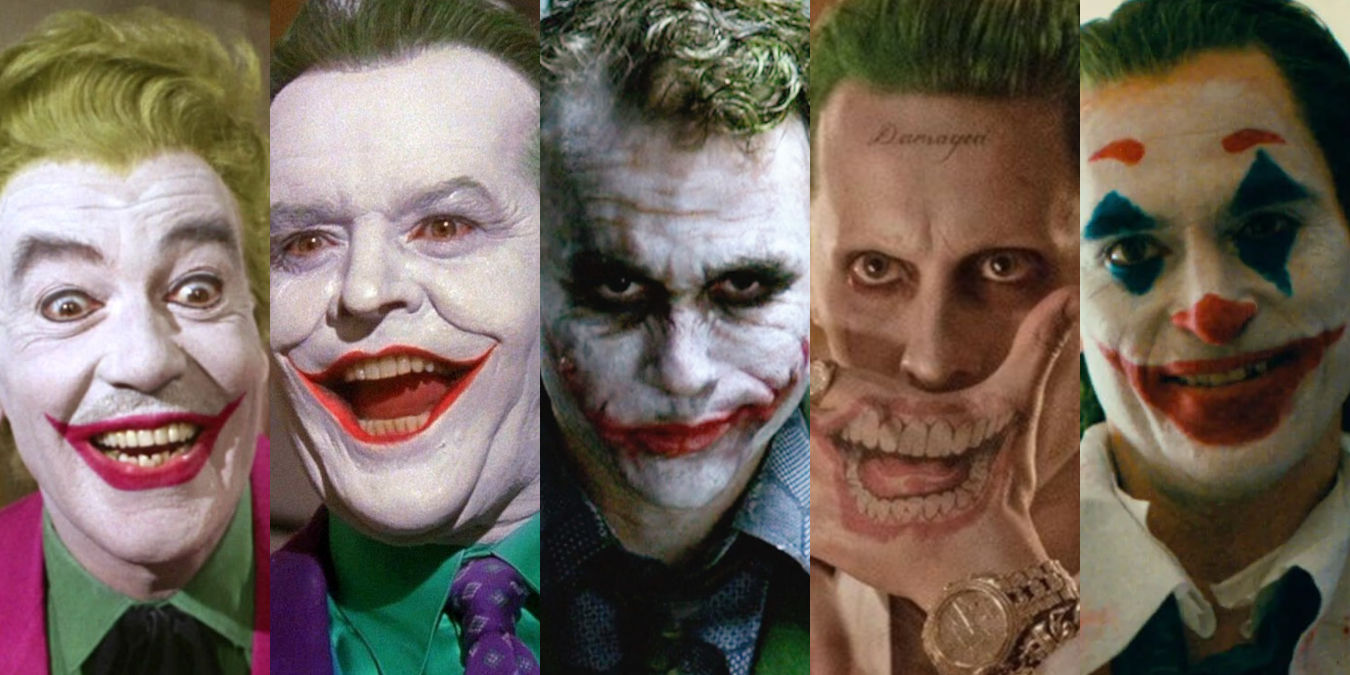 The Joker is a prime example of a villain whose popularity is right up there with the most iconic characters in fiction. As a result, he's been played by no less than five actors in live-action movies.
The actors in question are Cesar Romero, Jack Nicholson, Heath Ledger, Jared Leto and Joaquin Phoenix – and the movies in question are 1966's Batman (Romero), 1989's Batman (Nicholson), 2008's The Dark Knight (Ledger), 2016's Suicide Squad and 2021's Zack Synder's Justice League (Leto), and 2019's Joker (Phoenix).
In this piece, we'll be ranking those Joker actors by how good they were – and linking you to the places online where you can watch the movies they were in.
While you're here, you should definitely also look at our ranking of the best live action Batman actors!
5. Jared Leto
Movie 1: Suicide Squad (2016) (Amazon Prime – Rent/Purchase | Netflix)
Movie 2: Zack Snyder's Justice League (2021) (NOW)
By far the poorest live-action Joker, Jared Leto endured a lot of criticism for his portrayal of the character. Appearing in the underwhelming Suicide Squad and, more recently, looking very different in the final scenes of Zack Snyder's Justice League, he just wasn't very good.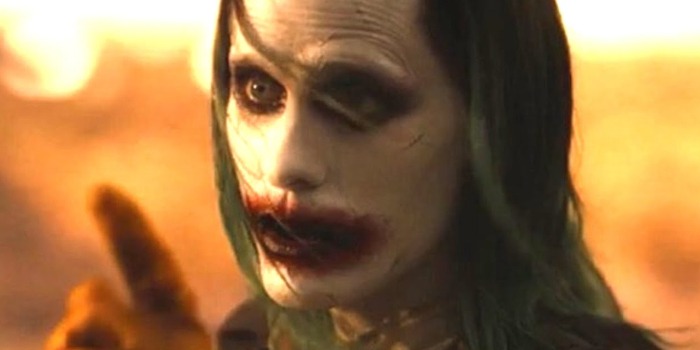 While some people blamed poor writing and/or terrible character design, it did also seem like Leto was trying a little too hard and, at the same time, was a little underutilised. The majority of his scenes were cut in Suicide Squad and he lacked any real development as a result – plus, he came across as far too over-the-top and his lines were far too drawn out.
It's said that he didn't break character at all while on set – and he did some very bizarre things, such as sending a dead pig to the cast – but that insane level of method acting failed to pay off.
4. Cesar Romero
Movie: Batman (1966) (Amazon Prime – Rent/Purchase)
Actor and activist Cesar Romero played the Joker in the 1960s Batman television series – and he reprised the role in the 1966 movie of the same name.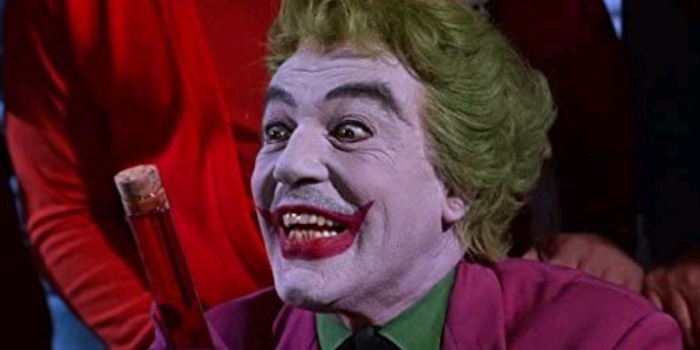 Romero's Joker was unashamedly camp and far different to any other version in the history of the character – but it worked! Opposite Adam West – who was almost as camp in his titular role as the Dark Knight – Romero was the perfect foil.
He had a peculiar quirk, whereby he refused to shave his mustache off, so it was still clearly visible under his white makeup – but it just added to the character's infamous wackiness. Make no mistake, this low ranking isn't a poor reflection on Romero's iconic portrayal – he just happens to be up against some real quality opposition.
3. Joaquin Phoenix
Movie: Joker (2019) (Amazon Prime – Rent/Purchase | Netflix)
Joaquin Phoenix appeared in the only movie in which the Joker was the main, titular character – 2019's Joker – and he was absolutely fantastic in the role, playing a man with genuine mental health problems who gets driven to villainy.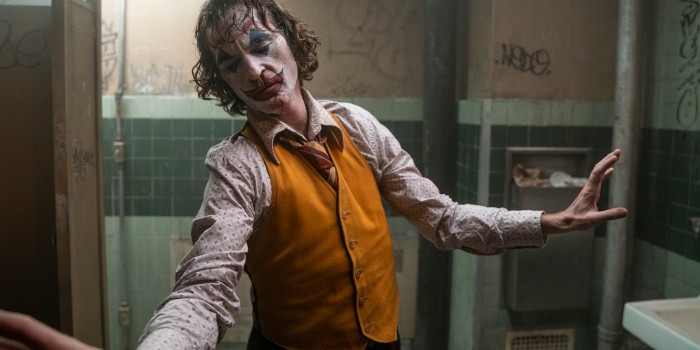 In fact, he actually won the Academy Award for Best Actor – beating off the likes of Leonardo DiCaprio for his role in Once Upon a Time in Hollywood and Adam Driver for his performance in Marriage Story – so you know he was good.
But while his performance as Arthur Fleck was wonderful, he wasn't the best Joker. This was an entirely new character with the classic villain's name – and there have definitely been two better versions of that classic villain in live action movies.
2. Heath Ledger
Movie: The Dark Knight (2008) (Amazon Prime – Rent/Purchase)
One of two men to win an Oscar for his portrayal of the Joker, Heath Ledger was the first to do so, as he won a posthumous Best Supporting Actor gong for his excellent performance in the brilliant The Dark Knight.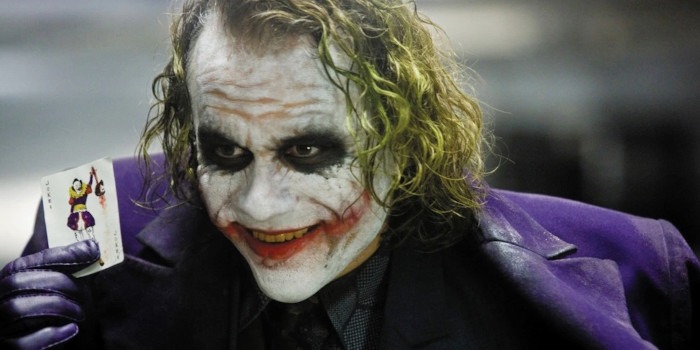 Ledger was utterly superb, portraying a much darker version of the character than anyone had seen up to that point. The character had clearly been through some trauma – perhaps through experiencing war, as some of the movie's hints suggested – and he conveyed that brilliantly, while keeping the character very mysterious at the same time.
The only thing keeping him off the top spot is that he was really nothing like the classic Joker, so in terms of being the best portrayal, he's pipped by someone who was closer to that.
1. Jack Nicholson
Movie: Batman (1989) (Amazon Prime – Rent/Purchase)
The best version of the Joker remains the version played by the legendary Jack Nicholson back in 1989's Batman. Playing opposite arguably the best version of Batman to date in Michael Keaton, Nicholson was absolutely fantastic.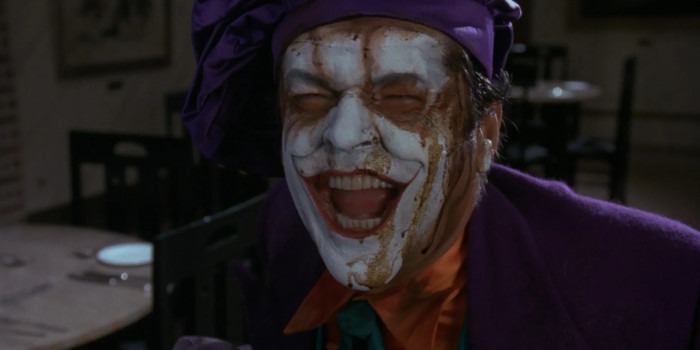 This version of the Joker had the brilliant ability to be both genuinely hilarious and genuinely terrifying – whereas other versions tended to be more one or the other. He made us laugh, while being incredibly deadly and conniving – something Jack Nicholson thrives in doing.
He also had an intrinsic link to Batman, going all the way back to Bruce Wayne's childhood, as it was revealed that he killed the young boy's parents when he was the petty criminal Jack Napier – and all that history definitely helps when it comes to this version of the character being so damn good.
Now that you're done here, why not check out our list of great comic book podcasts and our piece about why Shang-Chi is the most important MCU movie?
Subscribe to our newsletter!
Get the best of WebGeekStuff delivered right to your inbox!