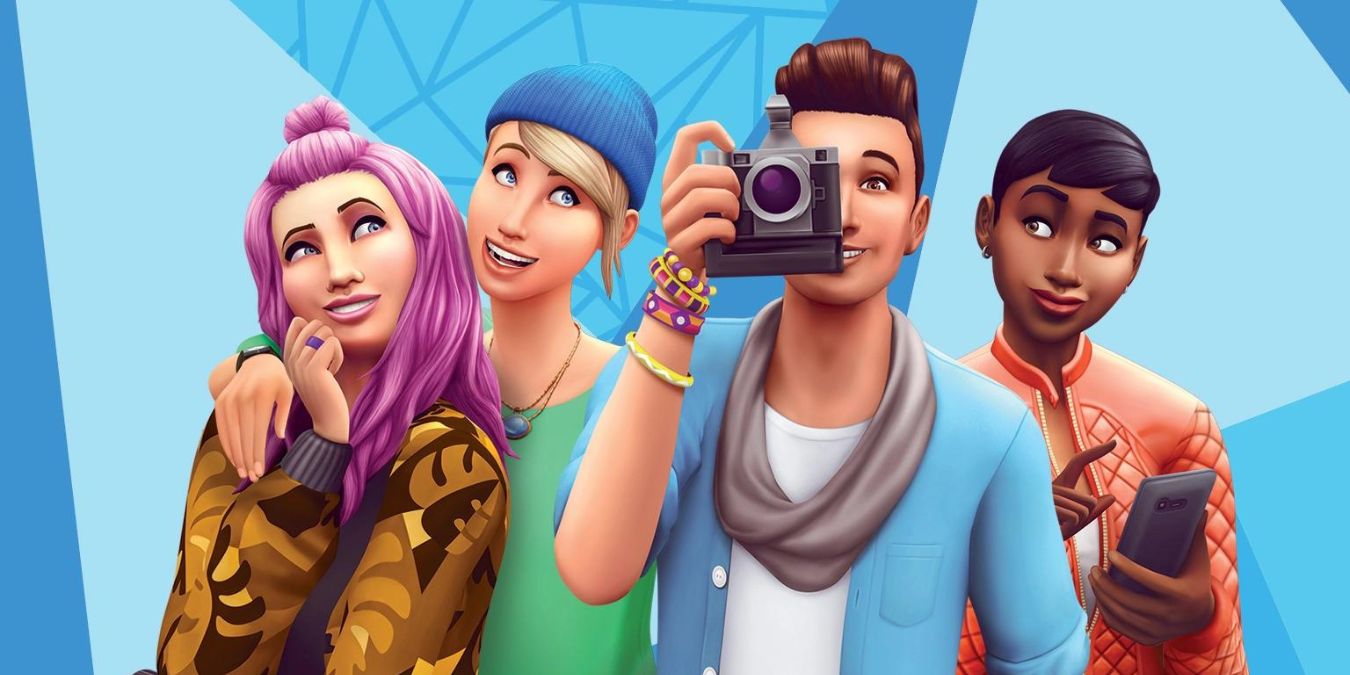 The Sims has been an obsession for many gamers since it first appeared in 2000. Millennials raved over it, while Gen Z has grown up playing it. It's the game that lets you create imaginary people, family, friends, lives, careers, and even pets.
Twelve years later and The Sims has transitioned into Sims 2, followed by 3, and currently 4, with a plethora of expansion packs, gaming kits and stuff bundles. Here are the best (current) YouTubers to follow for all things Sims 4.
Love gaming? Check out these awesome digital board games you need to play.
1. Kelsey Impichiche AKA Kelsey Dangerous
Originally a vlogger for BuzzFeed, Kelsey made a name for herself in the world of Sims 4 doing the 100 Baby Challenge. This challenge is exactly what it sounds like, you create a matriarch (in Kelsey's case her alter-ego, Chelsey Impichishmay) and that sim must have 100 babies with 100 different Sims. It's as whacky as it sounds and became hugely popular on BuzzFeed while Kelsey was still with the channel.
Kelsey has since gone her own way and has a successful channel posting videos of Sims 4 challenges and other Sims content.
Current long-running challenges include the Not So Berry Challenge and Occult Baby Challenge – similar to the 100 Baby Challenge but where you have a baby with every supernatural Sim in the game. There are a surprising number of occults in the Sims when you have all the expansion packs and kits installed, and watching Kelsey try to figure out how to make a baby with the Grim Reaper and the Flower Bunny is quite hilarious. It's also a very cool way of exploring all the game's supernatural elements, from vampires to werewolves, mermaids, and so much more.
If watching people play Sims with wit and charm isn't your thing, Kelsey also uses her chosen game obsession to create some really imaginative content. She has a series of videos that see her acting like a Sim in real life for a day, doing various activities like baking. When she redesigned her office, she did it in Sims mode.
If you're a fan of The Sims 4, Kelsey is definitely one to follow. If you're NOT a fan to Taylor Swift, you may have to tune out every now and then because it's fair to say Kelsey is low-key obsessed.
If you prefer larping than simulation, check out these YouTube videos to learn about larping.
2. Kayla Sims (Yes, Really) AKA Lilsimsie
Lilsimsie is one of those YouTubers who was clearly fated for their role. With the last name of Sims and an obsession with The Sims 4, Kayla has a great channel to follow for more practical Simmers. She has a ton of video content on builds, doing fun things like building a British pub, or challenging herself to create the tiniest house imaginable. Not only are her build videos entertaining, they're great if you're not very good at building and want to get better! So much to learn here.
On top of building a ton of awesome Sim content (which is available in the Gallery to download), Kayla also does some challenges. Like Kelsey she's done the 100 Baby Challenge, and she's also done the Rags to Riches Challenge. The channel is a little more chaotic to follow than some others, with only a few playlists organizing a ton of content. That being said, most of the videos not in playlists are just builds of various forms, so it's not a huge issue.
Definitely a good channel to follow for practical Simming tips and building inspo.
3. SatchOnSims
Satch is another Sims YouTube who seems to be adverse to organizing videos in playlists yet has a ton of amazing content. He's a funny guy, just naturally, which makes all his videos entertaining to watch. Beyond that, however, this is a great channel to follow for reviews of the various updates and new releases coming from The Sims, as well as some cool, non-baby-related challenges!
Satch is more of a critical thinker than most, so his videos feature considerations like digging into why the game has taken a particular direction, what prompted new releases, updates, or changes, while also ranking and critiquing innumerable aspects of gameplay.
His brutally honest reviews are well worth the watch, while the channel is an easy way to stay updated on current Sims news – Satch is pretty clued in when it comes to new announcements and future EA plans.
More YouTube cosplay channels to inspire your creativity.
4. WhinyBrit
WhinyBrit has a great all-round YouTube channel that presents a mix of build videos, custom content, scenarios, mods, challenges, and think pieces. Thankfully, it's a well-organized channel with plenty of playlists, which make it a lot easier to find the kind of content you love and bing series. WhinyBrit also has a talent for coming up with content ideas that completely juxtapose classic elements of the Sims in weird and wonderful ways. For example, making Vlad (an elderly-looking-yet-young vampire) complete the parenting aspiration.
Which is just so bizarre to watch, you can't quite look away.
The Disney Dreamlight Valley episodes are also a cracking watch! This one maybe isn't quite so child-friendly as some of the others, with content around things like using OnlySims to pay for college. You will, however, find a lot of great playing experiences on this channel. Rather than focusing on long-running challenges, much of the content is one-off ideas or experiences.
This makes it a safer option to watch if you're prone to falling down a rabbit hole, binge-watching entire channels, and accidentally not getting any work done as a result! Great content, but far easier to watch one-off videos without getting pulled into a long playlist.
5. Ellanora AKA Ellcrze
If you're looking for a great Sims channel to follow that isn't quite so established as the others on the list, @Ellcrze is definitely one to watch. You'll find only a few videos on the channel currently, however, the channel itself is a whole VIBE. There's an aesthetic going on here that's right up there with autumn-all-year-round #Bookstagram accounts.
Current content includes a cute series following an equally cute family, along with CC hauls and favorite mods. This is shaping up to be a great channel, and you don't need to work your way through a backlog of hundreds of videos to get caught up to the current content releases.
Looking for gaming content with a difference? Here's how to be a Dungeon Master.