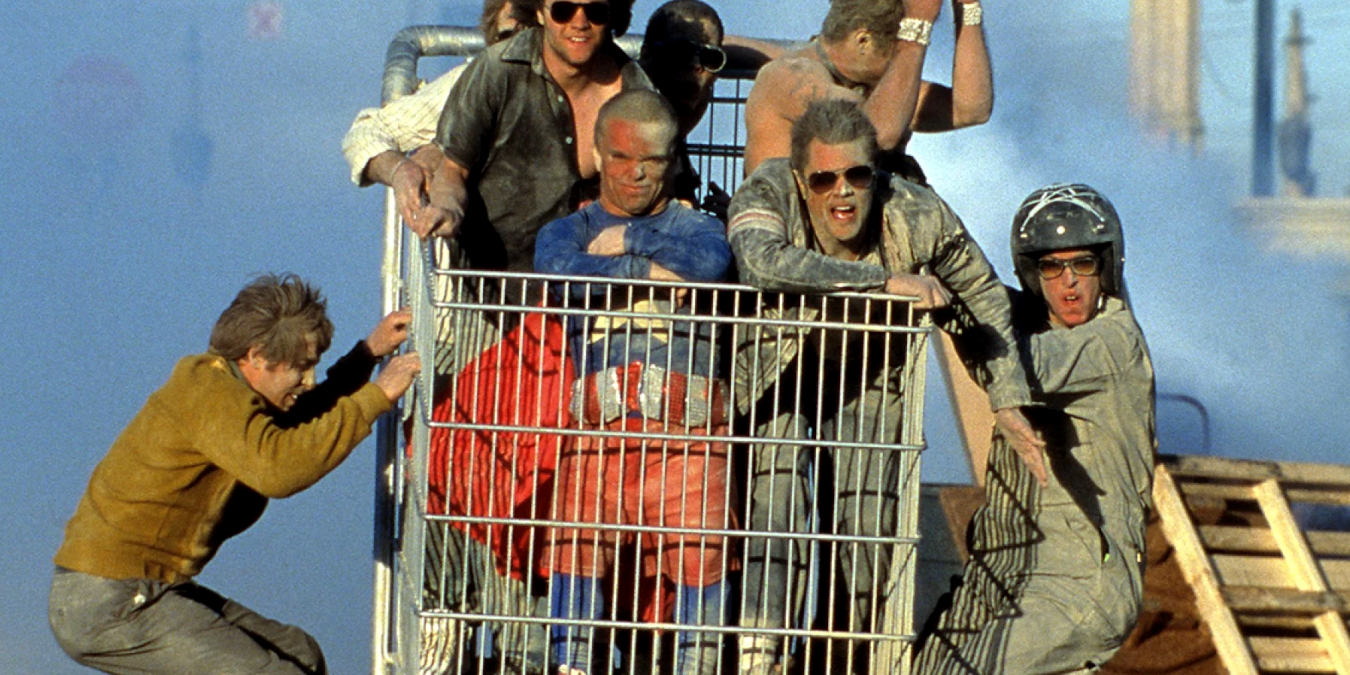 The Jackass crew are back with a new movie in the form of Jackass Forever, which is now available to watch (or pre-order) on some streaming services. Of course, it's far from the first movie they've been involved in. In total, there have been six Jackass movies (or nine if you want to be really technical, which we'll address later), and we rank them all here.
The first Jackass movie was released way back in 2002 and there have been a further four prior to the new one – which means there have been six in total, all of which are teeming with the madness associated with the beloved nutjobs in the cast.
Watching Jackass is all about making your life more enjoyable – and so is our list of YouTube videos that will brighten your day. Check it out!
6. Jackass Presents: Mat Hoffman's Tribute to Evel Knievel (2008)
Watch on: YouTube (free)
The first movie to be released under the Jackass Presents banner, Mat Hoffman's Tribute to Evel Knievel is exactly what it says it is – a tribute by professional BMX rider (and regular Jackass collaborator) Mat Hoffman to the stuntman Evel Knievel, who died a year before the movie's release.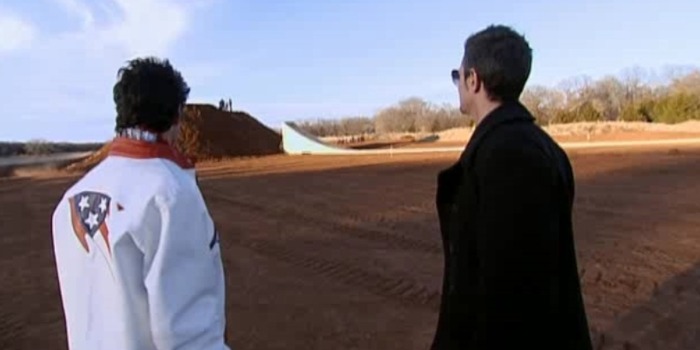 This movie went straight-to-DVD and features bicycle stunts by Hoffman and Jackass regular Johnny Knoxville, as well as a number of Hoffman's fellow BMX pros, including Travis Pastrana.
It's pretty underwhelming and very niche – if you want Jackass-type skits, you'll be disappointed, as it's all BXM jumps and tricks. Interestingly (and excruciatingly), Knoxville tore his urethra doing a stunt for this movie and had to catheter himself twice day for three-and-a-half years as a result.
5. Jackass: The Movie (2002)
Watch on: Netflix | Amazon Prime (rental/purchase) | NOW | YouTube (rental/purchase)
The first Jackass movie, Jackass: The Movie was a continuation of the synonymous television series, which had just finished airing on MTV. Most of the original cast were involved, including Johnny Knoxville, Steve-O and Bam Margera.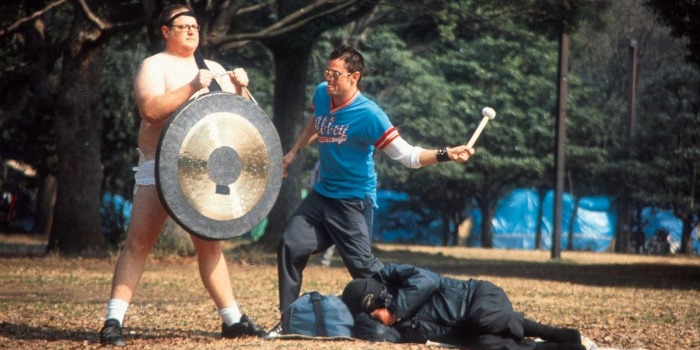 The movie's skits took things up a notch from the show and included things like Knoxville fighting boxer Eric "Butterbean" Esch in a shop, Margera pranking his mother by placing an alligator in her house, and the late Ryan Dunn inserting a toy car into his anus so it'd show up on an X-ray.
As repulsive as it is funny, Jackass: The Movie divided critics. It crams a lot into 80 minutes by having one too many incredibly short – and rather pointless and not-so-funny – skits amongst the hilarious ones. At times, it just feels a little too amateurish for a feature-length offering.
4. Jackass Presents: Bad Grandpa (2013)
Watch on: Netflix | Amazon Prime (rental/purchase) | YouTube (rental/purchase)
Bad Grandpa is a hidden camera comedy and the second movie to be released under the Jackass Presents banner. It stars Johnny Knoxville as the titular old man and Jackson Nicoll as his grandson. It has a loose narrative that connects its stunts and pranks with the story (in a manner reminiscent of Borat).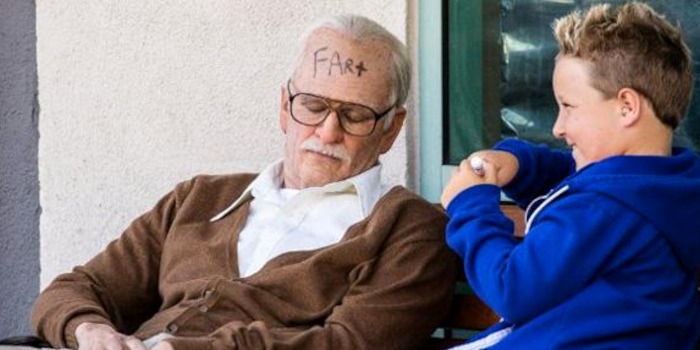 The movie sees 86-year-old Irving Zisman driving from Nebraska to North Carolina to take his aforementioned 8 year-old grandson, Billy, back to his real father. The skits include Irving stealing food from a supermarket and crashing into a large penguin statue.
There's not much funnier than seeing an old man behaving badly (even if he isn't really an old man), so this certainly raises a few laughs – especially when he gets his privates stuck in a vending machine!
3. Jackass Number Two (2006)
Watch on: Netflix | Amazon Prime (rental/purchase) | NOW | YouTube (rental/purchase)
The first sequel to Jackass: The Movie, Jackass Number Two offers more of the same as its predecessor – a compilation of stunts, pranks and skits. The regular cast return, including Dave England, Chris Pontius and Wee Man.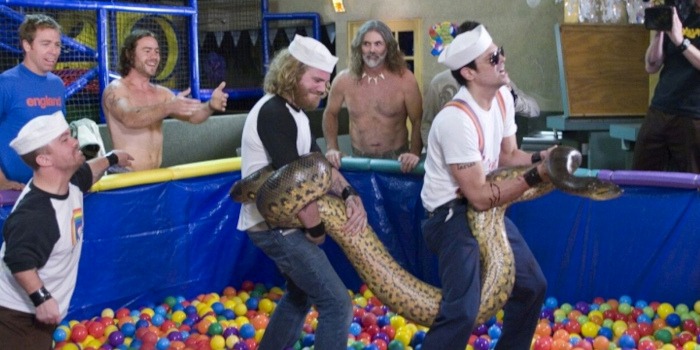 Some of the more memorable scenes include Steve-O having his cheek pierced by a fish hook before swimming in the shark-infested Gulf of Mexico, Chris Pontius dressing his manhood like a mouse while a snake attacks it, and Ryan Dunn being launched into a garage door while riding a shopping cart.
This is a vast improvement on the first movie, thanks largely to an obviously bigger budget (it just looks a lot more polished, more "movie-like" and generally grander in its execution). It's so reckless that it's bordering on cathartic.
2. Jackass 3 (2010)
Watch on: Netflix | Amazon Prime (rental/purchase) | NOW | YouTube (rental/purchase)
Also known as Jackass 3D when it was in theatres (because you could watch it in 3D, obviously), Jackass 3 is the third offering in the standard Jackass movie franchise and sees the usual cast return, including Ryan Dunn, Preston Lacy and Ehren McGhehey.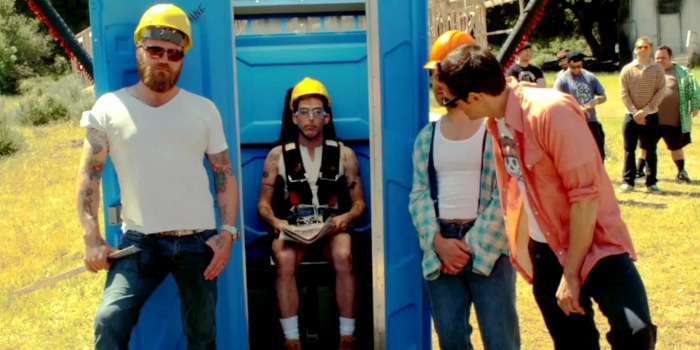 Some of the most memorable stunts in the movie include Steve-O being launched into the air whilst inside a (full) port-a-potty connected to bungee cords, Ehren McGhehey getting his crooked tooth pulled by Bam Margera's Lamborghini, and Dave England playing tetherball with a beehive against Steve-O.
You'll notice a trend here – the Jackass movies keep getting better and better with every direct sequel. Admittedly, the 3D adding a new layer of fun helped with that in theatres, but it's still a hoot to watch at home. This one benefits from the palpable apprehension of the performers prior to some of their stunts happening, which really adds to the experience.
1. Jackass Forever (2022)
Watch on: Paramount+ | Amazon Prime (pre-order) | YouTube (pre-order)
The most recent movie is definitely the best one. Jackass Forever sees the main cast returning, apart from Ryan Dunn (RIP) and Bam Margera (who does briefly appear in one skit, but was removed from the movie for breach of contract), alongside some new cast members for the first time.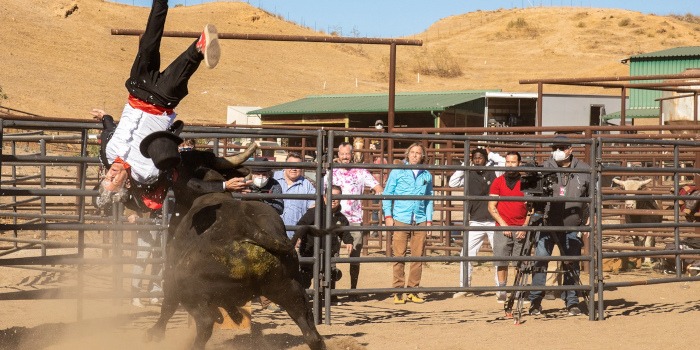 The craziest skits in this one include Steve-O's manhood being used as a beehive, newcomer Rachel Wolfson having a scorpion sting her lips, and Preston Lacy's testicles being used as a human punching bag.
The viewing experience of Jackass Forever benefits greatly from two things in particular: 1) The obvious nostalgia value of seeing everyone back in action and 2) With the cast being older and therefore more fragile, you fear for their safety more than ever! It's absolutely joyous and you'll find yourself crying with laughter watching it.
What about all the '.5' movies?
You may be looking at this list and thinking it doesn't quite add up to the amount of Jackass out there. That's because we haven't included any of the '.5' Jackass movies, which are essentially compilations of the stunts that didn't make it into their respective main releases.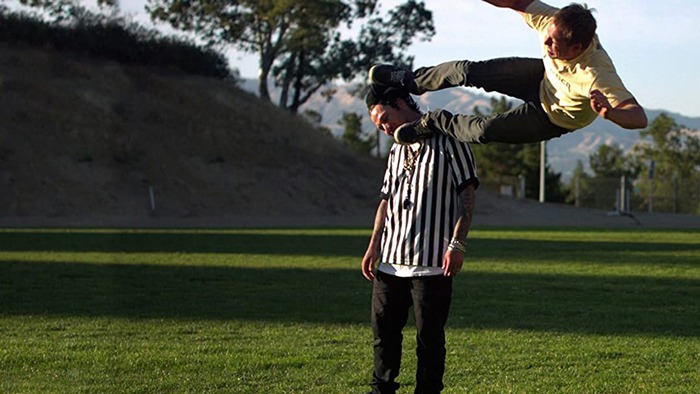 The movies in question are Jackass 2.5, Jackass 3,5, Jackass Presents: Bad Grandpa .5, all of which have some fun scenes and additional commentary in them but, well, there's a good reason they didn't make it into the main movies. Sure, Bam Margera flying a kite with butt beeds, messing around with defibrillators and barrel surfing all sound great, but in most cases the stunts didn't turn out that spectacularly and didn't film that well.
It's still fun to watch all the silliness and camaraderie of the Jackass crew in these, and the additional commentary gives additional insights into the production process as you get a feel for why certain stunts did and didn't make it into the main shows. There's some half-decent stuff there, but overall we'd say these movies are for enthusiasts and collectors.
Some of the stunts in the Jackass movies are so cringe-inducing that you might only be able to watch them a single time – and the movies in our piece about movies you can only watch once are the same (albeit for different reasons). Check it out!
Subscribe to our newsletter!
Get the best of WebGeekStuff delivered right to your inbox!