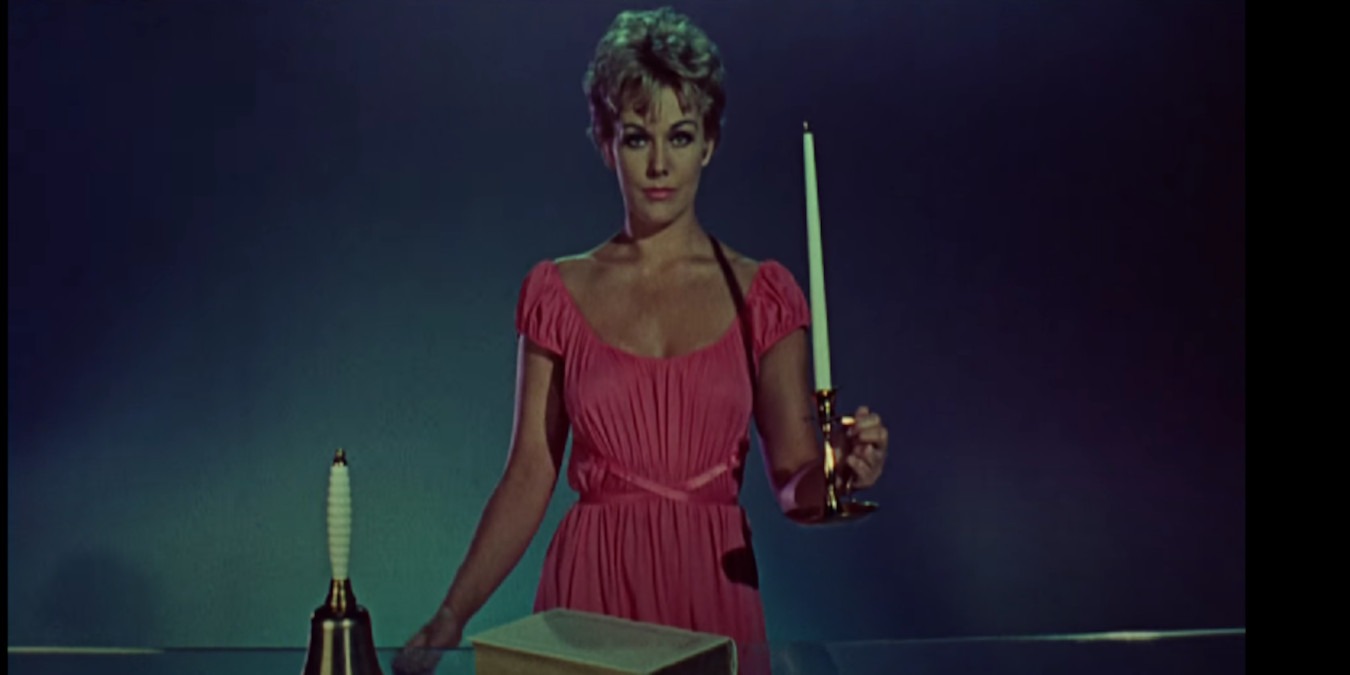 Magic has always fascinated humankind and has been a part of cinema almost since its inception. With so many years of cinema magic, it's no wonder that we have some stellar witches to choose from.
Whether you like family-friendly witches, terrifying witches, or beautiful witches, we have you covered with the best witches in movie history.
1. Bell, Book and Candle
Watch on: Not available streaming, but you can purchase the DVD from Amazon.
This delightful 1958 film with a Christmas backdrop is an intriguing ride that reunites Kim Novak and James Stewart, who appeared together earlier that year in Vertigo. While the Hitchcock film is suspenseful and mysterious, Bell, Book and Candle is far easier to watch. It was also one of the two witch movies (the other is below) that helped influence the television series Bewitched.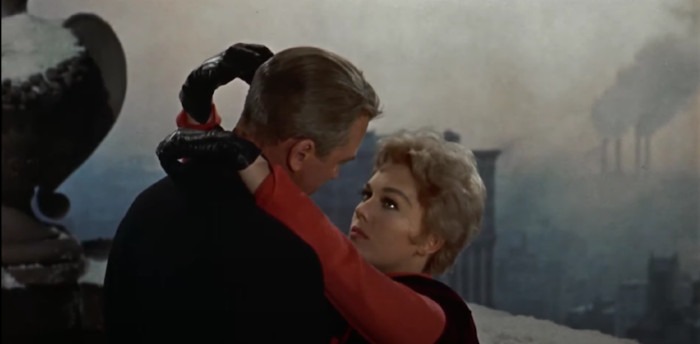 The plot features a witch named Gillian, who often causes mischief along with her brother and aunt. When a handsome man moves into the apartment above hers, she decides to pursue him. Her resolve is further solidified by the fact that he is engaged to an old college acquaintance of hers, who she didn't get along with. Gillian bewitches him to love her, but soon falls for him herself, which wasn't part of the plan considering that witches lose their powers if they fall in love!
Tips: If you have a craving for cheesy horror movies, check out these sites where you can watch such movies.
2. I Married a Witch
Watch on: YouTube (free) | Amazon Prime Video (Rent/Purchase)
Another film that had a big influence on the series Bewitched, I Married a Witch features Veronica Lake and Fredric March in the main roles; despite their chemistry, the leading pair did not like each other personally nearly as much as Novak and Stewart did. In fact, Lake was upset about some remarks March made about her, so she hid a 40-pound weight under her costume for one scene when he had to carry her!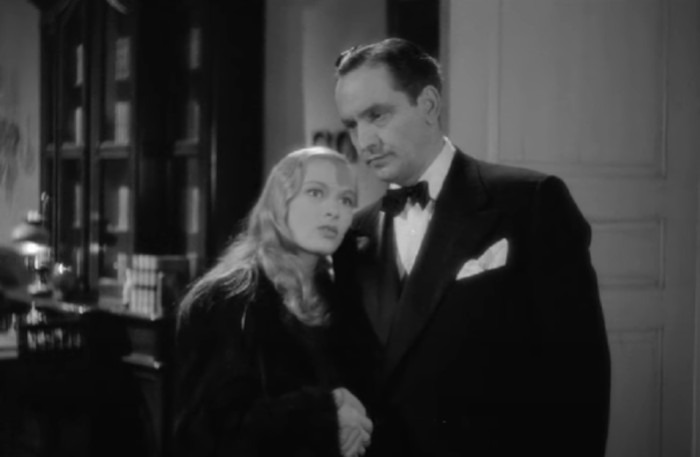 Apparently, they didn't need to like each other that much to fake it and still make an enjoyable movie. The plot revolves around a witch who comes back from the 17th century to enact revenge on the descendants of the man who persecuted her by making one of them fall in love with her just before his wedding.
3. Practical Magic
Watch on: YouTube (Rent/Purchase) | Amazon Prime Video (Rent/Purchase)
For a more gritty and modern witch story, this classic features two witch sisters played by Sandra Bullock and Nicole Kidman. Their chemistry and banter shines in every scene, despite Bullock apparently requiring far fewer takes than Kidman did. This witch film is now considered a cult classic.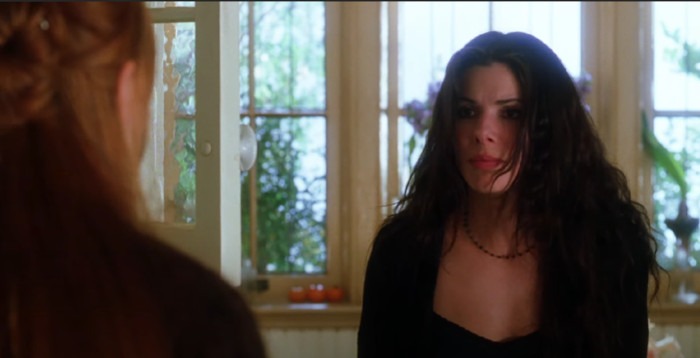 The story follows the two sisters, who discover that they are the latest in a long line of witches. While this initially seems pretty cool, they also learn that there is a curse on the women in their family. The men that they fall in love with are doomed to die, which makes things really complicated!
4. Hocus Pocus
Watch on: Disney+ (subscription) | Amazon Prime Video (Rent/Purchase) | YouTube (Rent/Purchase)
This film is a Halloween classic that will finally be getting a sequel in the fall of 2022, so you will have both of these films to enjoy come Halloween if you have Disney+. The sequel will bring back the Sanderson sisters along with the character of Billy Butcherson, but other characters have yet to be confirmed.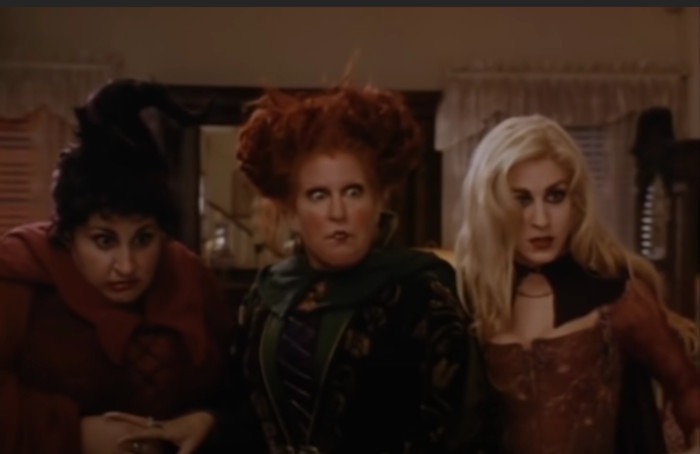 The original film featured the Sanderson sisters, a trio of witches brought back from the dead by a teenager. It's up to him, his sister, and his girlfriend to stop them before they hurt anyone else as they seek to go back to their child-eating ways.
5. Bedknobs and Broomsticks
Watch on: Disney+ (subscription) | Amazon Prime Video (Rent/Purchase) | YouTube (Rent/Purchase)
While not as well-known as Mary Poppins, this film has a similar magical feel as we follow an apprentice witch, played by Angela Lansbury, in 1940s England. In fact, Julie Andrews was originally offered the role but turned it down.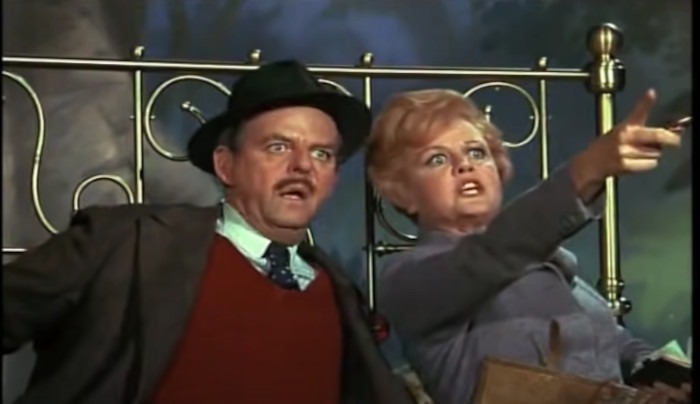 The film centers around Eglantine as she struggles to increase her witchcraft skills, such as flying a broom. The search takes her – and the children in her care due to their evacuation from London during the Battle of Britain – by way of an enchanted bed, to seek out her professor, Emelius Brown.
They find him, but he's not at all what she expected from someone who ran a school for witches. Instead, he's more like a charlatan or a trick magician rather than someone who can really do magic. They go on an adventure to find a spell to animate inanimate objects, which Eglantine then uses against the Nazis, who land on the coast as part of a training exercise and take over her home.
6. Stardust
Watch on: Netflix (subscription) | Amazon Prime Video (Rent/Purchase) | YouTube (Rent/Purchase)
The film Stardust features witches at both their beautiful best and absolute ugliest. The witch queen is played by Michelle Pfeiffer, who is her beautiful natural self for much of the movie, but also knocks it out the park when the ugly make-up comes on! The film is based on the novel by Neil Gaiman.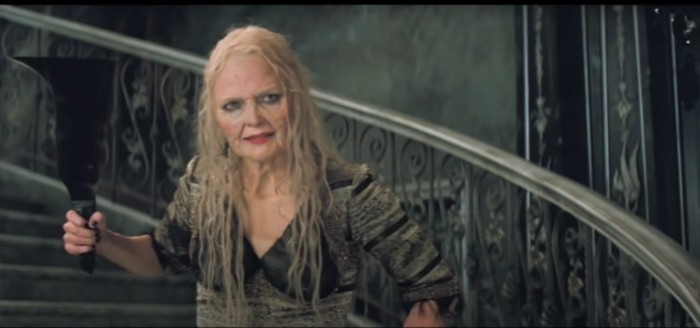 The plot revolves around a fallen star, which presents itself in the form of a pretty woman. When she hits Earth, she is pursued by three different groups for various reasons. One of them is Tristan, who seeks to present her to the girl he's interested in, but soon develops an interest in the star herself as they travel together.
The others that seek her include witches who want to cut out her heart to gain their youth back, and princes for whom finding her would mean becoming the next king. This film is an entertaining and magical romp in a uniquely realized world.
7. The Witches
Watch on: Amazon Prime Video (Rent/Purchase) | YouTube (Rent/Purchase)
Adapted from an even darker story by Roald Dahl, The Witches is actually pretty scary itself, mostly due to the makeup and costumes. It was toned down a bit to appeal to younger audiences, hence the relatively happy ending (he is restored back to being a human, but in the book, he remained a mouse). The attacks of the witches on kids are still pretty intense, though.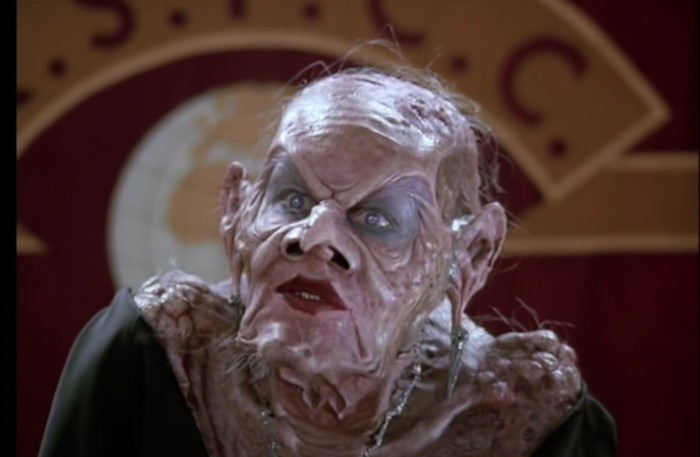 In this film, a boy stumbles upon a witch convention where they are plotting how to rid the world of children by turning them into rodents. Despite being turned into a mouse himself, he must then find a way to stop them. It is an interesting movie that's worth a look alone for the fact that it was the last one legendary puppeteer Jim Henson oversaw.
Had enough of witches movies? Listen to these horror podcasts instead.
8. The Wizard of Oz
Watch on: Amazon Prime Video (Rent/Purchase) | YouTube (Rent/Purchase)
This classic film features the only witch in this list that is ugly the entire time. The look of the wicked witch is iconic, with her green skin and long nose.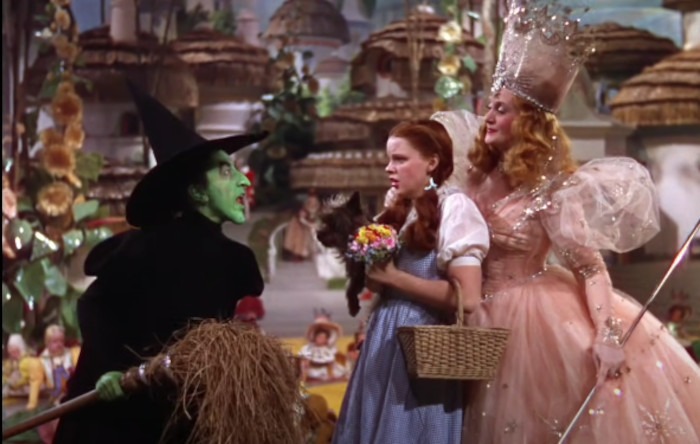 We follow Dorothy as she is transported to the land of Oz, picking up new friends along the way while being pursued by an angry witch over her sister's magic shoes that Glinda gave to her without anyone's permission.
Dorothy's one wish is to go home, which the titular Wizard of Oz promises to grant her once she takes another thing from the wicked witch – her broom.
9. Harry Potter
Watch on: Amazon Prime Video (Rent/Purchase) | YouTube (Rent/Purchase)
The entire Harry Potter franchise centers around a school of witches and wizards. These films are iconic for a reason and entertain both kids and adults due to the timeframe when these books came out. Many adults that read these as children are now sharing both the books and movies with their own kids.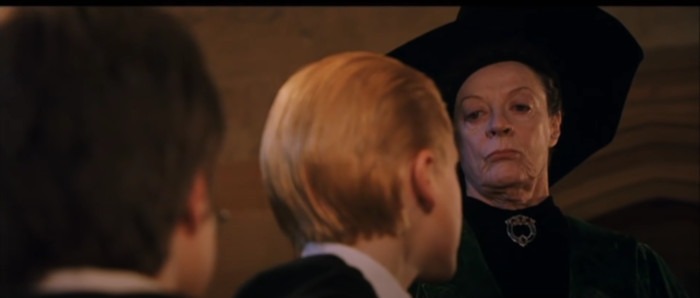 The first movie follows Harry Potter as he finds out about this whole world of witches and wizards that he didn't know existed. He finds out that he is magical and a celebrity in that world for surviving an attack by the notorious Voldemort.
Also, check out some of the things you didn't know about Harry Potter.
10. The Craft
Watch On: Netflix
Arguably the most iconic witch film ever made, The Craft gifted us with many things, from breaking Neve Campbell into the mainstream to Fairuza Balk's immortal line, "We are the weirdos, mister." If you were a girl growing up in the 90s, this film epitomized high school and the angst, trauma, and disappointment of growing up.
A supernatural teen horror movie made during an era that brought us Scream, the Nightmare on Elm Street series, and so many others, there's a definite tone to the film that could never be emulated in the modern day. While a sequel, The Craft: Legacy, did come out a few years ago it paled in comparison to the original. We also love the fact the role of Nancy went to Fairuza Balk, who a decade earlier starred in another iconic witch film, The Worst Witch.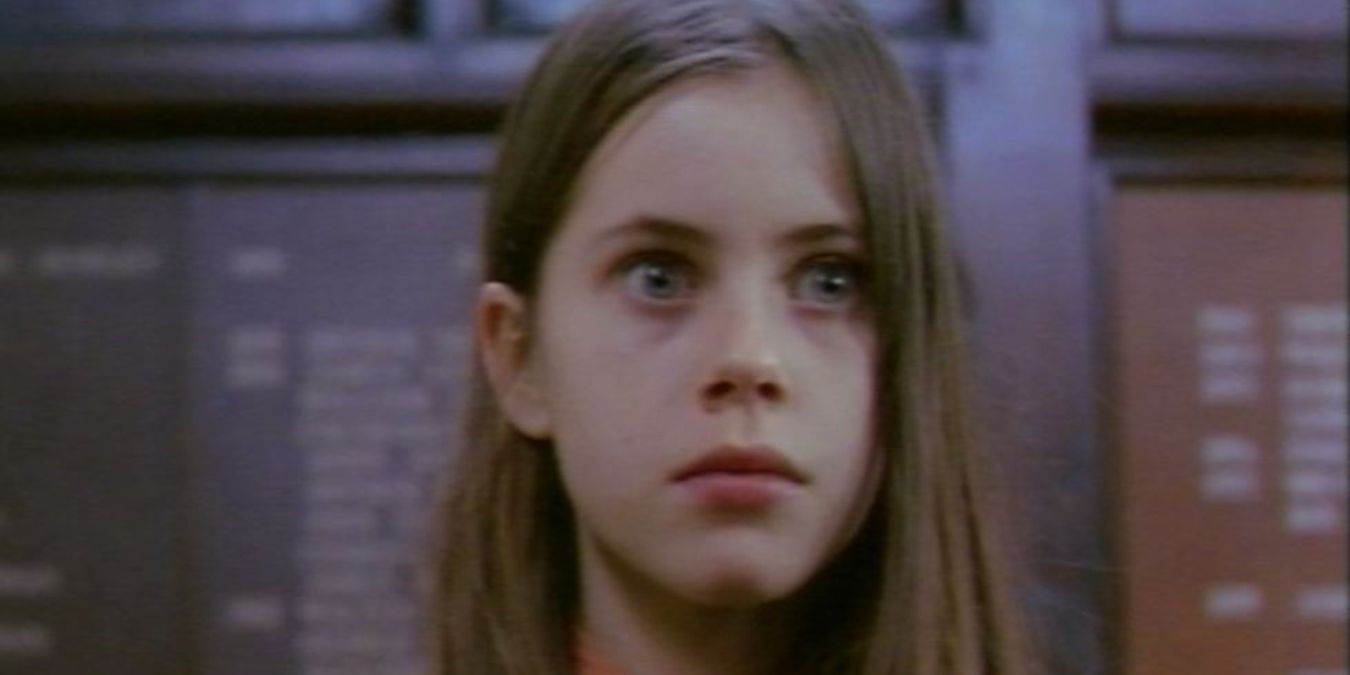 Four teenage girls team up to learn the craft of magic and become witches. Their lives are complex, each dealing with their own trauma – from racism to abuse – leading to their powers manifesting in different and unpredictable ways. The film shows the trappings of power, the dangers of hubris, and the pitfalls of indulging your whims without care for the consequences. Ultimately, the movie gifts us with a triumphant witch in full control of her power, while the other three are left out in the cold, having failed to conduct themselves with any kind of moral fortitude or wisdom. It's a powerful film (pun intended) not only from an entertainment perspective but for female empowerment (literal and figurative!).
If you films with some magic, check out our article on the best mermaid movies, the best vampire movies, and classic movie monsters.