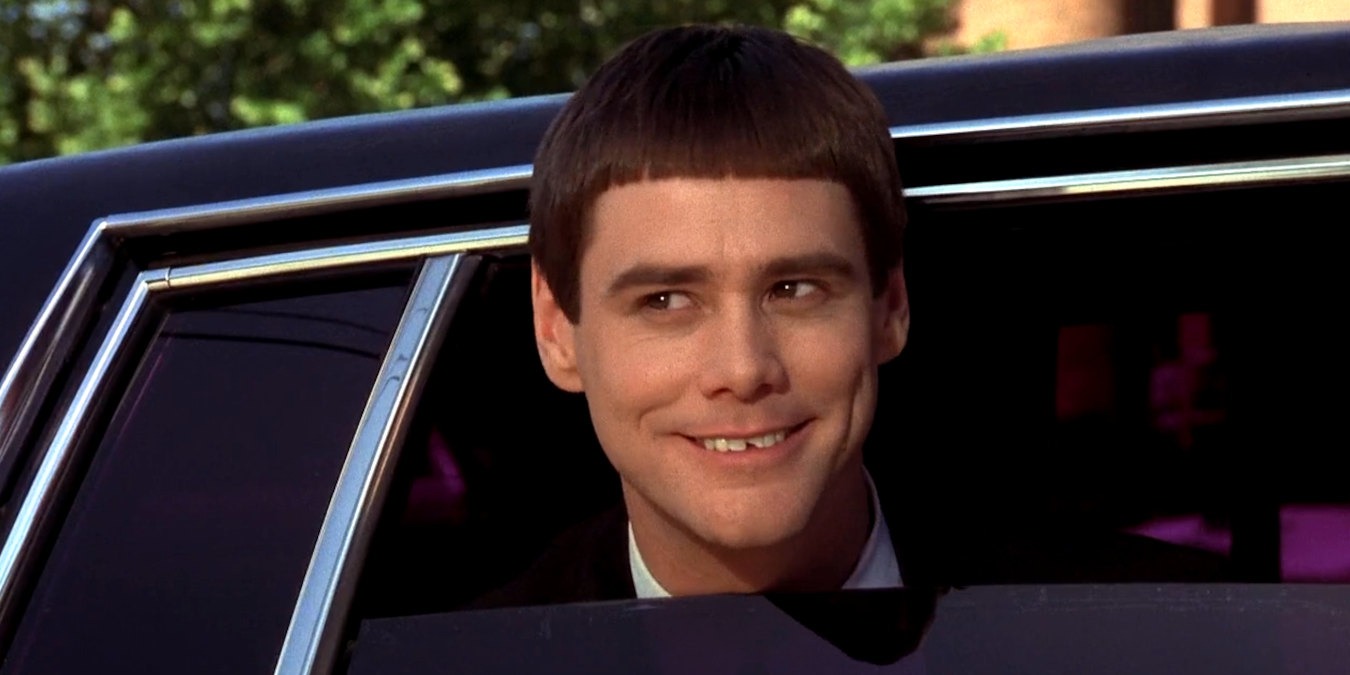 April Fool's Day is upon us and, as is the case with any annual occasion, you may be looking to watch some movies that fit with the theme. The first day of April is all about playing the fool and pranking your pals, so we've put together a list of movies that are either set on April Fool's Day or involve pranking and/or general idiocy.
So, let's get to providing you with the best movies to watch on April Fool's Day.
April Fool's Day is a day for all kinds of silliness – and the perfect day to check out our list of funny A.I. chat bots to try for unique conversation.
8. April Fool's Day (1986)
Watch on: Amazon Prime (rental/purchase) | YouTube (rental/purchase)
Directed by Fred Walton, April Fool's Day is one of a number of movies with this title. However, we've opted to go with this underrated black comedy slasher.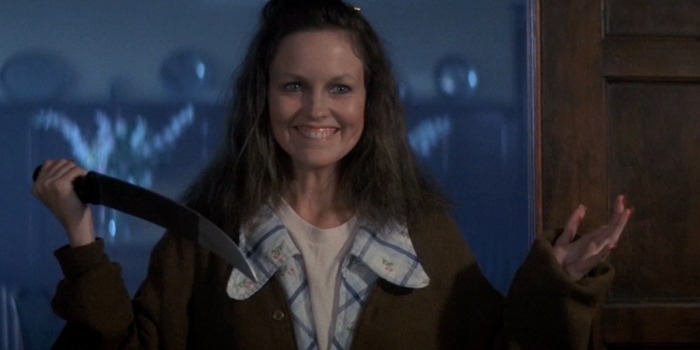 It's about a group of college students who are vacationing on an island estate during April Fool's Day weekend. When the estate is infiltrated by an unknown assailant, things get bloody and mysterious.
This is a stylish movie that's teeming with suspense, frights and humor. The acting is great from a largely unknown cast and the whodunnit element adds a nice layer to proceedings.
7. Slaughter High (1986)
Watch on: Amazon Prime (rental/purchase) | YouTube (rental/purchase)
Slaughter High is another 80s slasher. It was originally going to be called "April Fool's Day", but it was renamed when it was discovered that the previous movie on this list was being made simultaneously.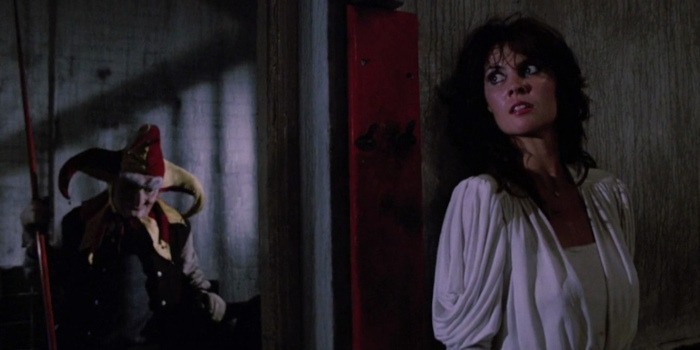 It's about a group of adults – each of whom are responsible for a prank gone wrong on April Fool's Day – who are invited to a reunion at their defunct high school, where a masked psychopathic killer awaits them.
This movie is actually quite scary courtesy of its creepy setting: an old derelict Tudor-style school building in a remote area. Its cast of largely British actors fail spectacularly at putting on American accents, but that just adds to the fun. All things considered, if you try to take this movie seriously, it's not very good, but doesn't that make it a shoe-in for April Fool's Day?
6. Airplane! (1980)
Watch on: Netflix | Amazon Prime (rental/purchase) | Hulu | NOW | YouTube (rental/purchase)
What better way to celebrate April Fool's than by watching arguably the finest spoof ever made? Airplane! is a parody disaster movie directed by the trio of Jim Abrahams, David Zucker and Jerry Zucker in their directorial debuts.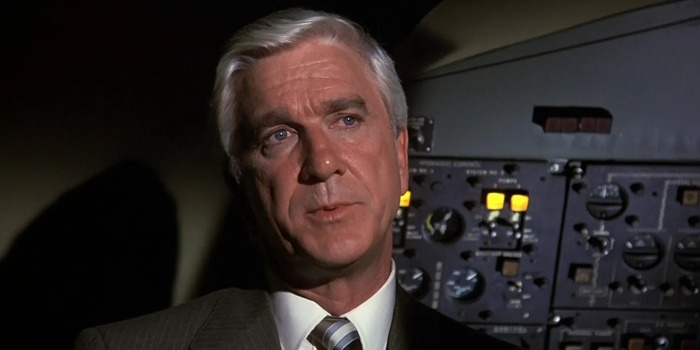 The plot follows a commercial airline flight in which the crew – including the pilot – becomes sick with food poisoning, prompting an ex-fighter pilot who's now afraid of flying to ensure the plane lands safely.
Known for its surreal humor and fast-paced slapstick comedy, Airplane! is an absolute hoot. The late, great Leslie Nielsen is at his best here and the movie benefits immensely from his presence. Full of quotable lines that still bring tears of laughter to this day, it's a must-watch movie for everyone who likes a giggle (which is everyone, right?).
5. Impractical Jokers: The Movie (2020)
Watch on: Amazon Prime (rental/purchase) | YouTube (purchase)
Impractical Jokers is a popular hidden camera reality show with improvisational elements. In 2020, a theatrical movie starring the show's cast – Impractical Jokers: The Movie – was released, directed by Chris Henchy.
The movie mixes a narrative arc with improvised skits. The plot revolves around a humiliating high school mishap from 1992 that sees Joe, Sal, Murr and Q head out on the road to compete in hidden-camera challenges for the chance to turn back the clock and redeem three of them. The fourth – the "loser" – must undergo a punishment, just like in episodes of the TV show.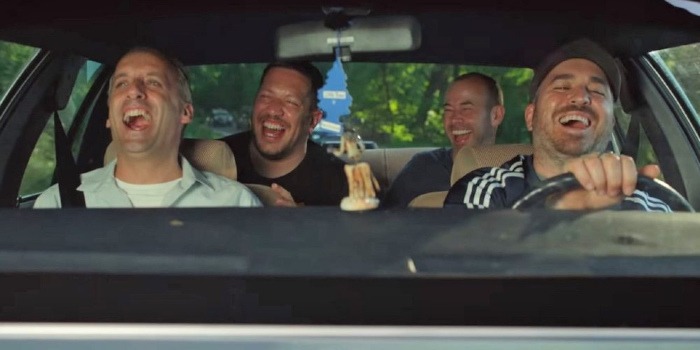 It's silly innocent fun and the starring quartet remain as likeable as ever. That being said, the usual authenticity, modesty and humility of the show is distinctly lacking.
4. Jackass: The Movie (2002)
Watch on: Netflix | Amazon Prime (rental/purchase) | NOW | YouTube (rental/purchase)
There's no bigger group of fools than the guys from Jackass! There are, of course, now several movies that followed the classic TV series, but we've opted to include the first one here.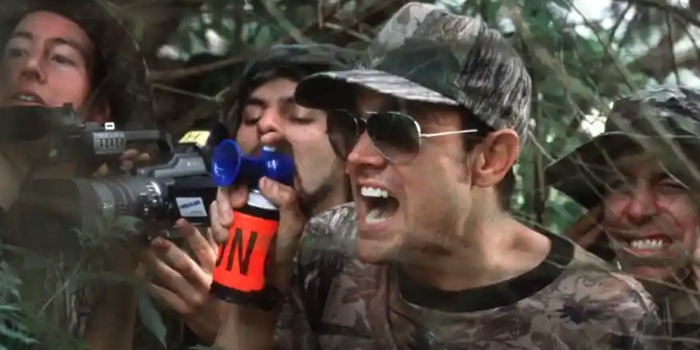 Jackass: The Movie features most of the original Jackass cast, including Johnny Knoxville, Steve-O and Bam Margera. It's full of crazy stunts and skits – some of which suggested a much bigger budget than the ones on the TV show, such as the inclusion of prominent celebrities like Eric "Butterbean" Esch and Rip Taylor, and the opening shopping cart scene that came complete with action movie-style explosions.
You'll be amazed and completely disgusted in equal measure when watching Jackass: The Movie, but one thing's for sure: you won't be able to look away. It defies typical movie conventions by essentially being a crazy piece of performance art. There's absolutely no plot to speak of, but if you were a fan of the show you'll love this movie.
3. National Lampoon's Vacation (1983)
Watch on: Netflix | Amazon Prime (rental/purchase) | Hulu | YouTube (rental/purchase)
Directed by Harold Ramis, National Lampoon's Vacation is a road comedy based on John Hughes' short story Vacation '58 which appeared in the National Lampoon humor magazine.
It follows the Griswold family – with Chevy Chase headlining the cast as Clark W. Griswold – as they head out on a cross-country road trip to an amusement park, with hilarious hijinks and general buffoonery occurring along the way.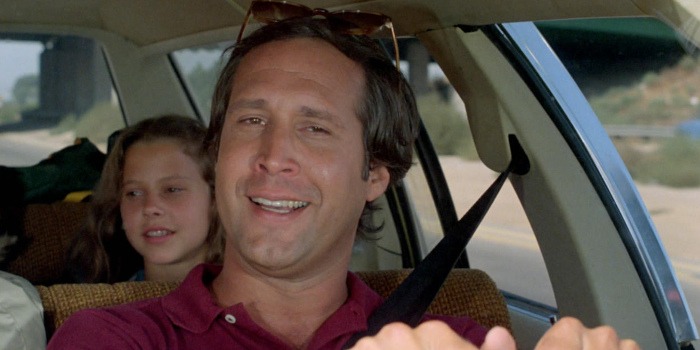 When it came to including a National Lampoon movie in this piece, it was either this one or 1978's Animal House, as they both fit the foolishness bill – but the fact is this one's better. It's a brilliant screwball movie with Chase at his befuddled best. It's extremely quotable, teeming with visual gags, and the appearances from American comedy's big-hitters come thick and fast.
2. Monty Python And The Holy Grail (1975)
Watch on: Netflix | Amazon Prime (rental/purchase) | YouTube (purchase)
Monty Python is to British comedy what National Lampoon is to American comedy, so it's only right that we include a Python movie here. We've gone for Monty Python and the Holy Grail – directed by Terry Gilliam and Terry Jones, and inspired by Arthurian legend.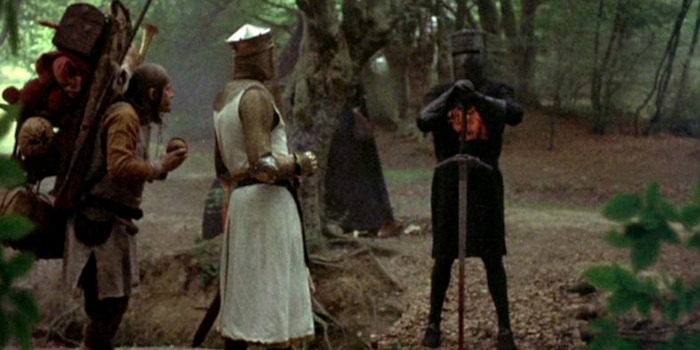 In the movie, Graham Chapman's King Arthur and his Knights of the Round Table embark on a surreal (and extremely low-budget) quest to find the fabled Holy Grail. Along the way, they encounter a plethora of very silly obstacles – such as the Black Knight who, in attempting to stand in King Arthur's way, loses both limbs in a sword fight, but insists it's "just a flesh wound!"
It was a tough choice between this and Monty Python's Life of Brian for this slot on our list. However, Holy Grail is one of the finest comedy movies ever made, hence its inclusion. With an incredible sense of fun and masses of wacky youthful exuberance, it's contagiously silly, but teeming with memorable scenes and quotable lines.
1. Dumb & Dumber (1994)
Watch on: Netflix | Amazon Prime (rental/purchase) | YouTube (rental/purchase)
Dumb & Dumber – a buddy comedy directed by Peter Farrelly – features two of the most likeable fools in movie history, in the form of Jim Carrey's Lloyd Christmas and Jeff Daniels' Harry Dunne.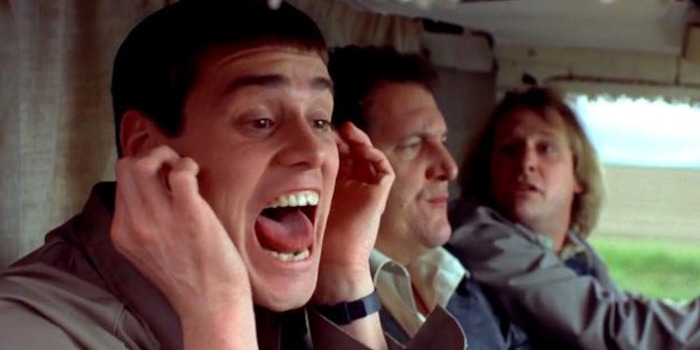 It's about two well-meaning friends from Providence, Rhode Island, who embark on a cross-country road trip to Aspen, Colorado. Their mission? To return a briefcase full of money to its owner. The pair believe the briefcase was mistakenly left behind, when it was actually intentionally left as a ransom.
This is a stupid movie – but we mean that in the absolute best way possible. Carrey is typically insane, whereas Daniels performs brilliantly against-type – and the result is some truly superb comedic chemistry. It's riotous, side-splitting, crude and full of slapstick, but also quite clever – you have to be a genius to make humor this brilliantly dumb!
Sticking with the theme of silliness, now that you're finished with this article, do check out our list of the weirdest websites online today.