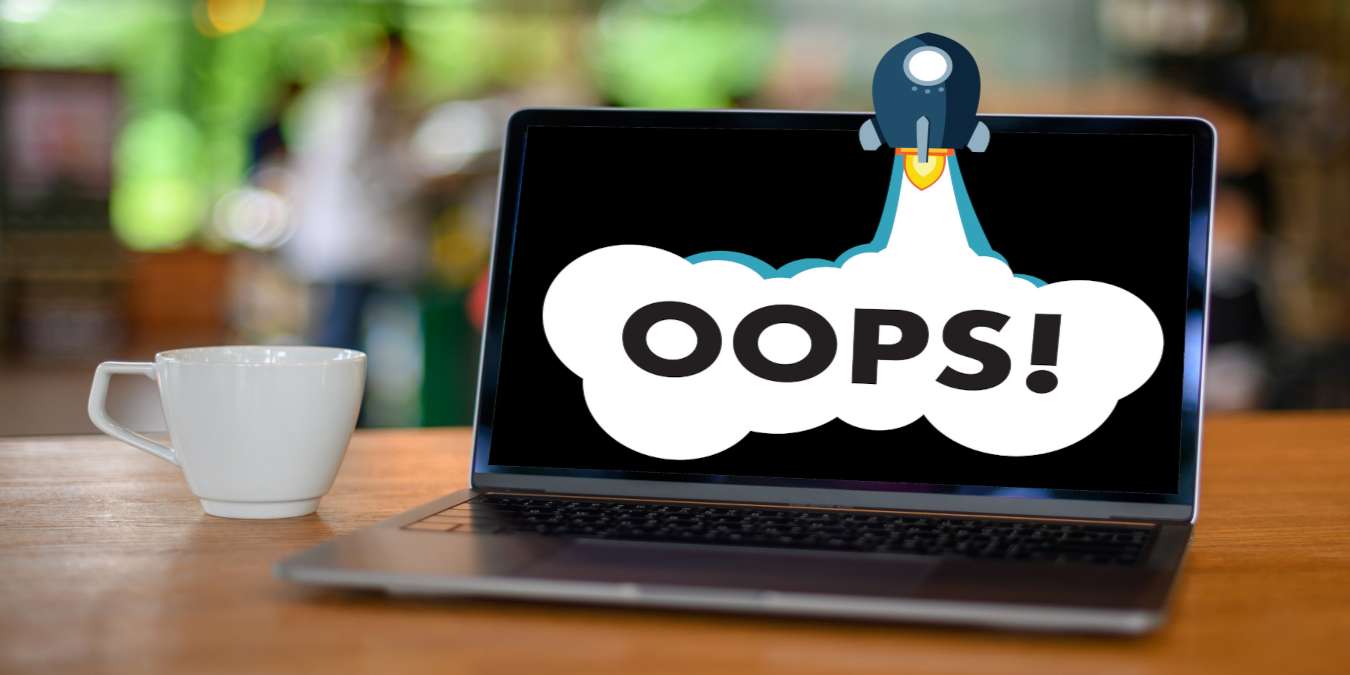 There's a lot of weird stuff online, especially if you're bored enough to seek it out. While these sites really don't have a reason to exist, they're somehow mesmerizing enough to keep you on the site. You'll find yourself weirdly drawn back to them like a mindless moth to a flame, and may even want to bring some friends along for this strange online journey.
While you're here, check out the weirdest subreddits you have to see to believe.
1. AmazonDating.co
What if you could buy a date on Amazon? While diving into the online dating world isn't something I'd put past Amazon, AmazonDating.co is a spoof site that toys with the idea of buying the perfect person for yourself or as a treat for a someone special. Honestly, it's the reviews that really make this site fun to browse.
For instance, one of the reviews for Cora is:
I bought this as a birthday present to my single self in November. Had a good life, really enjoyed, easy to hold. But it died just last month! it was working at like half strength. it was extremely weak and then it died completely. I expected a reliable product but it's not worth the buy if it dies only a few months later. Very disappointing!

Amazon.co User
It's a silly and pointless site, but good for a quick laugh or to make a gullible friend think you just bought your next date online.
2. Cat Bounce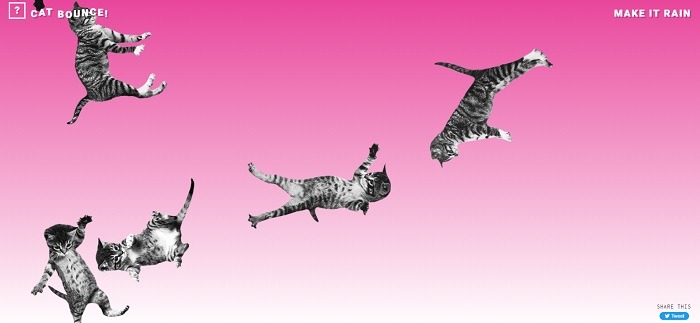 You might have heard cats always land on their feet, but on Cat Bounce, they just bounce all over your screen. As one of the weirdest sites online, the only thing on this site is pictures of a kitten in different poses bouncing on the screen. You can use your mouse or finger to bounce them or try out the "Make It Rain" button at the top to get a whole bunch of kittens dropped at once. No cats were harmed in the making of this site.
3. Move Now Think Later
Do you find checker boards mesmerizing, but hate having to actually move the pieces yourself? Just visit Move Now Think Later. It's a checkers game in progress where you do nothing but watch. It's random, but you'll find yourself watching for a few minutes, cheering for the black or white side.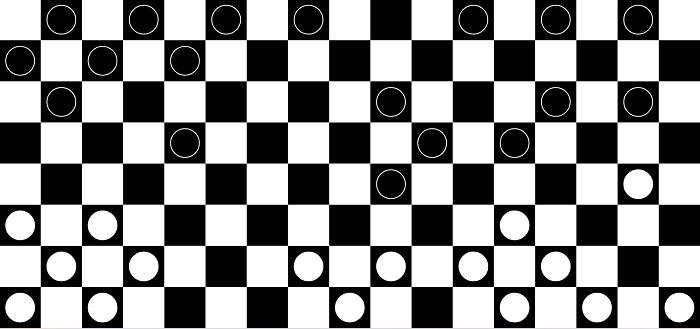 You don't have to stay on the site long, though. Games only take a few minutes and then the board resets and the fun starts all over again. If nothing else, it's a sort of relaxing experience to let your mind zone out.
4. CleverBot
CleverBot does a surprisingly good job of mimicking that person who pretends to listen and always responds wrong when you call them out on it. This isn't the smart AI chatbot that you might be used to. Nope. This just says whatever it feels like.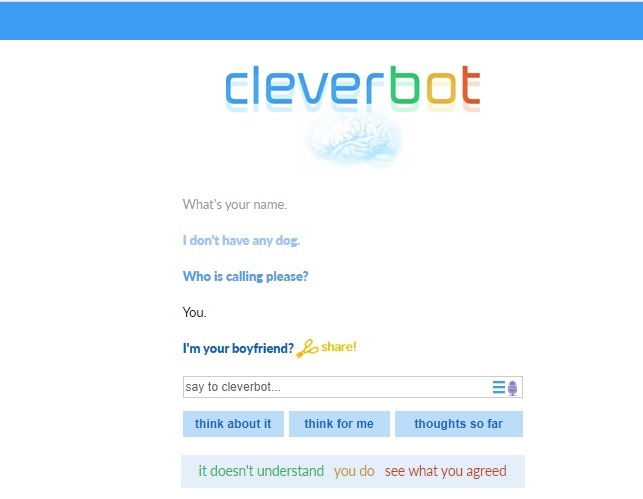 For instance, I asked "what's your name." The response was "I don't have any dog." There are other bots on the site as well if you get bored with this one.
5. Ling's Cars
Ling's Cars is one of the weirdest sites online that serves a legitimate purpose. This is a site for buying cars. However, it looks more like an old-school PowerPoint presentation where someone added all the animation effects, every color possible, and a bunch of pictures of cars. It's loud and proud and has been this way for years.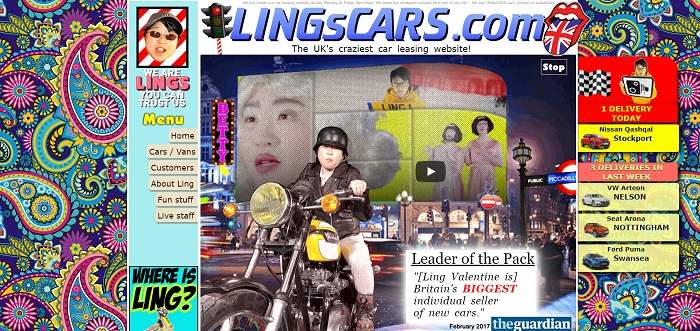 In fact, it's often listed on posts about worst website design and you'll easily see why. However, it's hard not to like the enthusiasm behind the site itself. Ling's out to stand out among the competition and he definitely succeeds.
6. Zombie Passions
Love zombies? Then head on over to Zombie Passions. While it sounds like a bad zombie apocalypse soap opera, it's actually a real dating site for people who believe in zombies. There are both free and premium options, along with live chat and forums. It's only for 18+, but any sexual discussions will get you banned if reported. It's a small but pretty active community; we're not sure how seriously members take the idea of zombies, but then again, they are on a zombie dating site.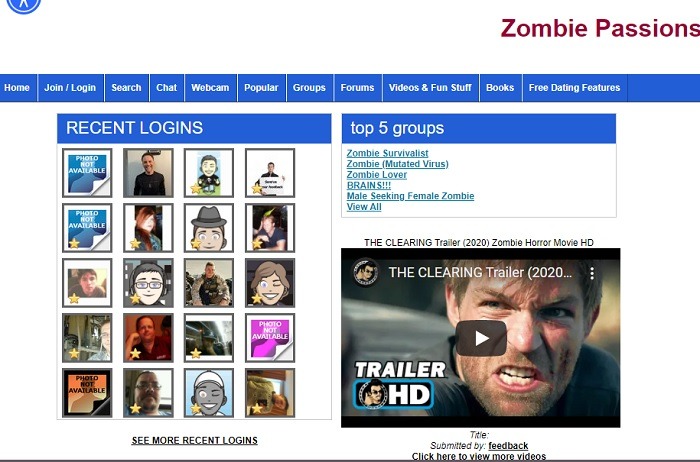 Think of this as the dating site for The Walking Dead (it's something you could see Liv creating on iZombie). Of course, if you just love zombie stuff, you could always join for the deep discussions about movies, shows, and books.
7. Weird or Confusing
Want to buy some strange or confusing stuff on eBay? Let Weird or Confusing help you find it. Simply click the button to be taken to a random weird item for sale on eBay. Upon my first click, I got a book about turning cat hair into cat hats. The second time, I got a pair of glasses with a tiny basketball hoop in the front so you can toss tiny basketballs at your face. The third try, I got a coloring book of farting cats.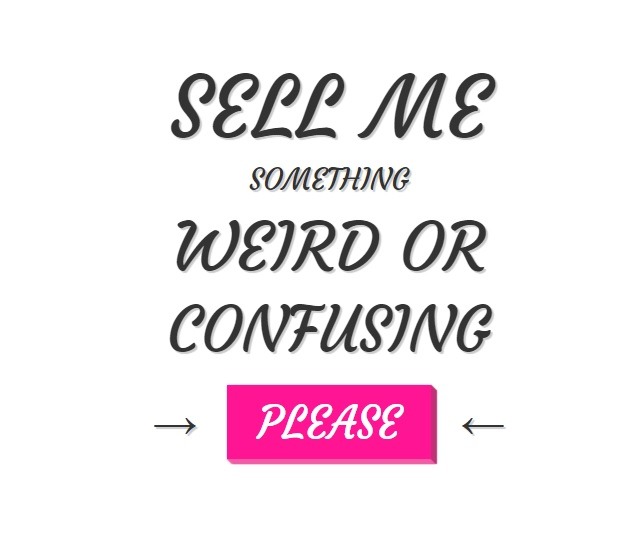 So, as you can see, you will find very random stuff through this site. However, you might just find that truly unique gift that your hard to buy for friend doesn't have.
8. Chris McKenzie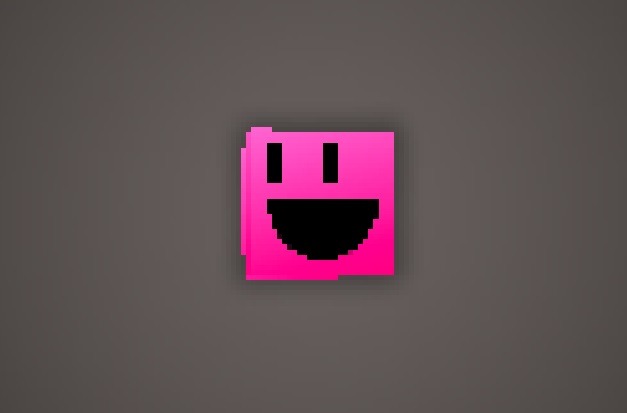 The poor mouse pointer. It doesn't get the praise it deserves. Chris McKenzie solves this with a strange site that follows your mouse pointer around with a smile. Take your pointer off the screen and the smile turns upside down. It's simple, pointless (though not pointerless, yeah?), and something you can't help but check out at least once. But, seriously, hide your pointer and watch the pink, happy cube get really sad and confused.
Bonus
If you want even more weird websites, check out The Useless Web. One click takes you a random, useless site. You really never know what'll come up next.
Or, check out the r/OddWebsites subreddit for recommendations of odd sites. It's not ultra active, but you'll find plenty of recommendations as your scroll through old posts.
If you need some more time killers, check out quick browser games to play when you're feeling 'whatever' and cool websites to get lost on.
Image credit: man say OOPS using a computer to work Laptop by 123RF