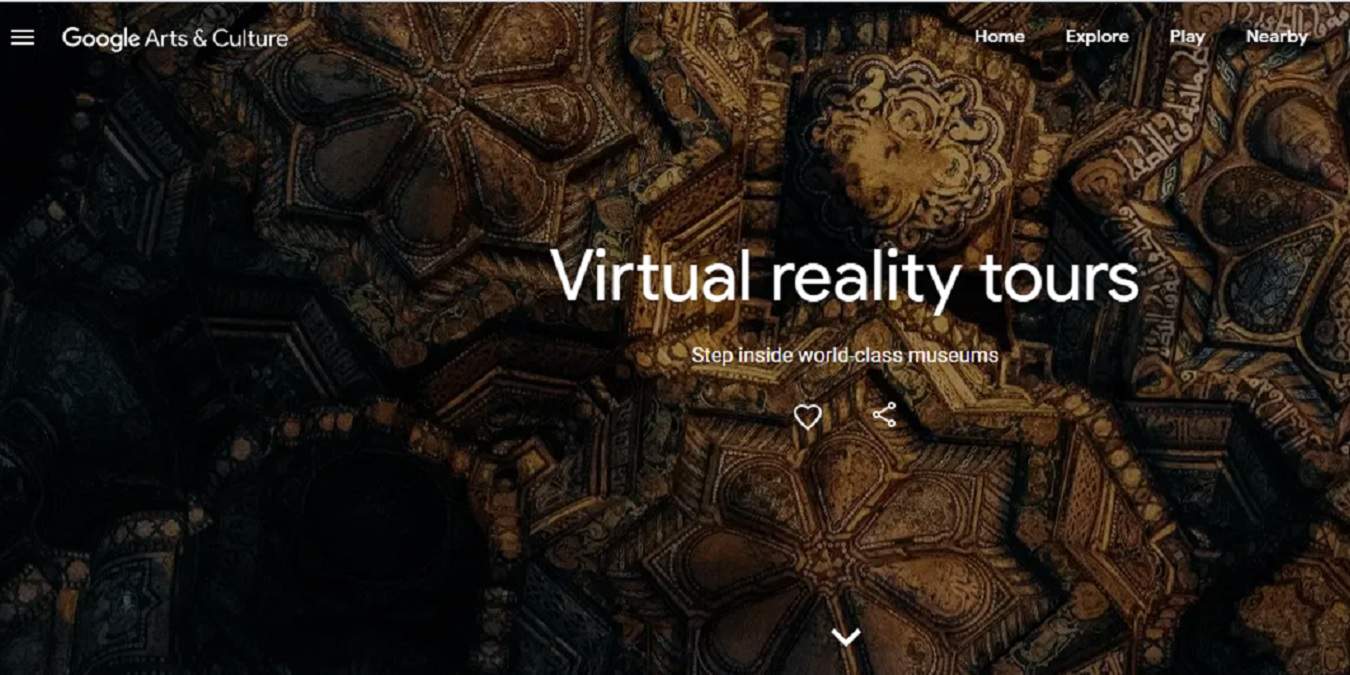 Yep, we know that title is kind of nonsense, but so are many of the sites we're going to present to you in this list – that doesn't mean they can't provide you with hours of fun (and in some cases, fascinating insights).
The Internet is the go-to place for shopping, getting into arguments on social media, and of course, watching goofy animal videos. It's also filled with cool websites to waste some time on. Bored waiting in line or procrastinating on a project? Just visit some of these sites and turn that boredom into something resembling fun!
You know what else is cool? Old stuff. Check out our lists of the oldest websites and oldest forums you can still visit today.
1. Rave.DJ
With a couple of friends (and possibly a couple of drinks), Rave.dj can keep you entertained for hours. Quite simply, pick a couple of songs from Spotify or YouTube, copy their URLs over to here, then behold the bizarre (and sometimes quite catch) results as an AI smashes them together like some amateur house party DJ.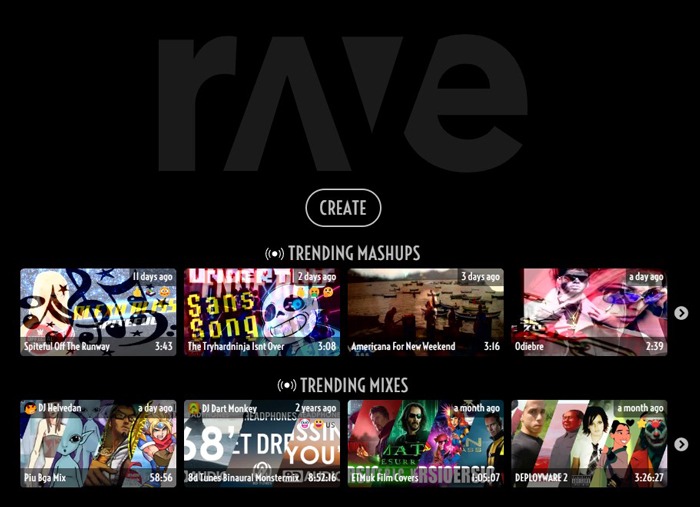 You can combine pretty much any song and just see what happens, and the site also promotes 'trending' mashups and mixes made by its creators. If you're feeling brave, you can expand your two-song mashups into entire DJ sets.
2. Erowid.org
Wherever you stand on drug consumption, there's no denying that they're a vital part of our history, creating a tremendous impact from inspiring musicians, artists and other creative types to expanding our horizons or – at their worst – destroying communities.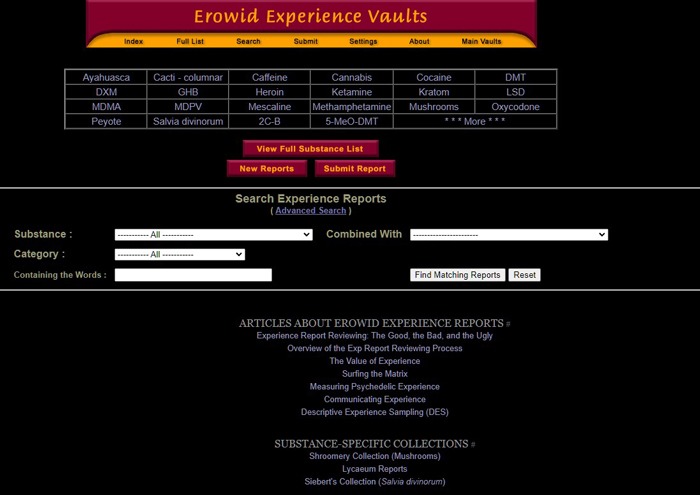 What media and governments tell us about drugs is of course very fluid and changes with the times. On Erowid, you'll find in-depth studies and literature on every drug under the sun. Head over to the Experiences Vault to read unfiltered and honest insights into the ways in which a given substance affects people. There's a list of hundreds of substances and dozens of topics to filter your searches by.
Some of the accounts are inspiring, others are terrifying, while many are just fascinating and informative. Erowid is actually a non-profit organization, and there's a healthy mix of user accounts and proper scientific literature here. It feels like a real plunge into the depths of the human mind in all its altered states.
3. Little Alchemy 2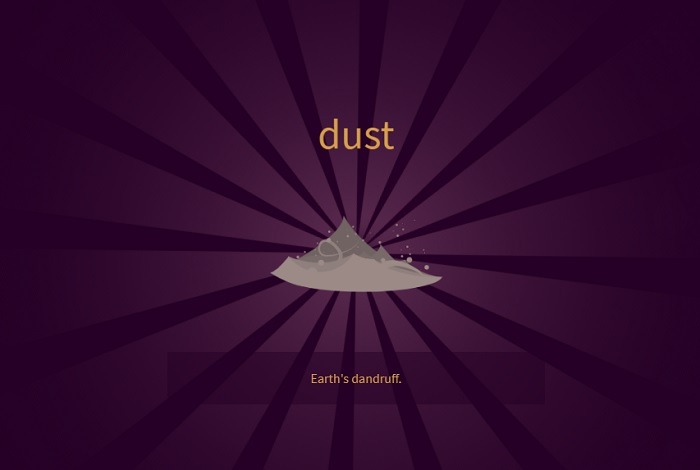 While you can still play the original Little Alchemy, I like Little Alchemy 2 better. The graphics and quips are much better. This is a simple time-waster game where you mix and match elements to make other things, such as Air and Earth to make dust or Earth's dandruff. While you start with the simple elements of Air, Earth, Water, and Fire, you can keep combining them to eventually make over 700 things.
4. Find the Invisible Cow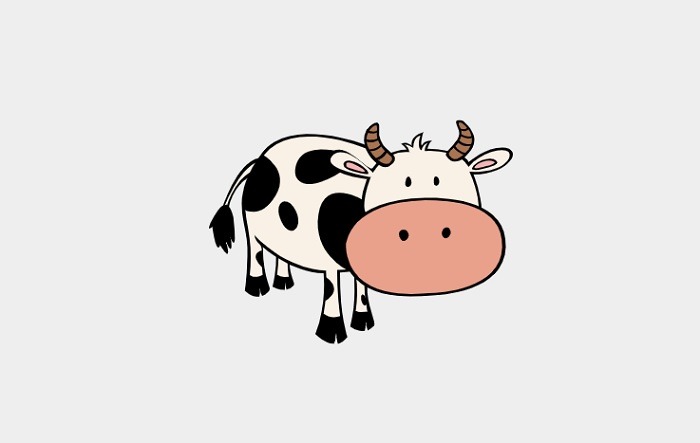 If you ever played Hot and Cold, Find the Invisible Cow is the online version. It's one of the best websites to waste some time on, but it gets loud, so be prepared. Just move your cursor around, listening for the nagging sound to get louder. When it gets at its loudest, click and tada! You've found a cow. Time well spent!
5. 100,000 Stars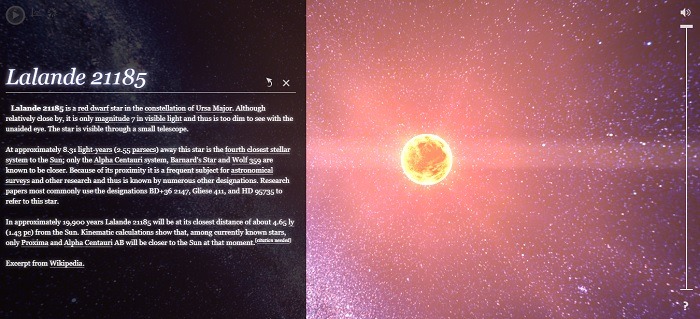 Explore space on 100,000 Stars. This Chrome Experiment site takes you on a tour of the solar system. Go on the provided tour or stop it to zoom in and out, clicking on stars, galaxies, and planets to learn tidbits about each and every one. This is the perfect boredom busting site for space fans and NASA geeks. You can also check out these sites to learn more about space.
6. MapCrunch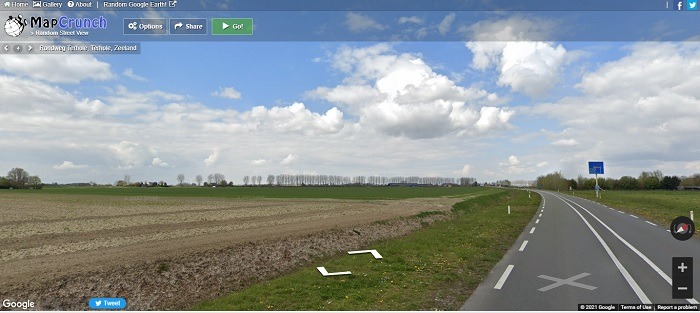 MapCrunch became the safe way to explore the world during the pandemic. I might have also wasted hours on this site long before then. It uses Google Maps to show you random places all over the world. The full 360-degree views let you explore areas and maybe find your next vacation. Click Go to be taken to another random place. Sometimes it's a city, sometimes it's the middle of a forest, the complete mystery of where you end up and trying to work out where it is makes for some compelling time-wasting.
For random Google Earth places, try Random Earth.
7. Incredibox
Incredibox is one of the more interesting websites to waste some time on. Mix and match sounds using a combination of outfits and colors to create unique musical compositions. You don't need any musical expertise, which is great. Just see what you come up with.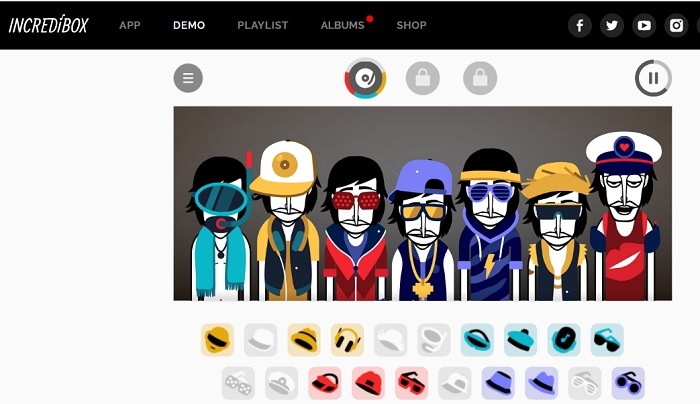 Save your favorites or keep mixing to find the perfect combination and advance to the next level. It's part music mixer and part game. So, it makes you want to keep coming back for more. While there's an app, the web version works great too.
8. The Useless Web
With over a billion sites online, you know there are a lot of useless ones. The Useless Web helps you find those. Just click the "Take Me To Another Useless Website Please" button to jump to an incredibly random site that you'll wonder why it exists.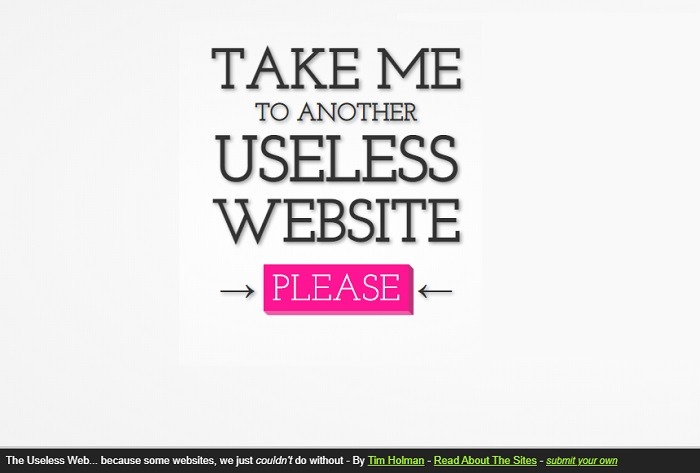 A few I was sent to include Checkbox Olympics (yes, it's just checking boxes) and The Long Doge Challenge (keep scrolling for wows).
9. Radiooooo
Explore music from different countries and decades using Radiooooo – from 1900 to the present day. Click a country, choose a decade, and you're off! Selections are completely random and there's no telling what you'll find. You can use the site for free, but some features require you to login or join for $4.99/month.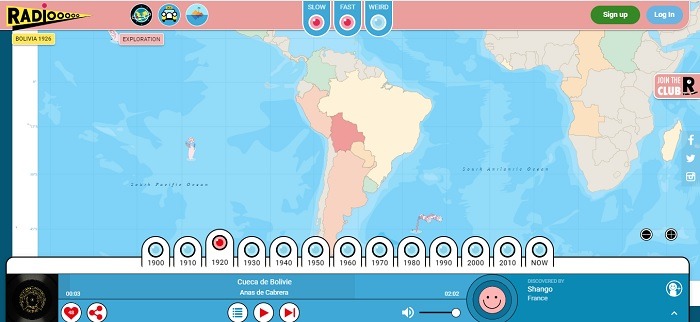 Think of it as Spotify for international music you won't find on most of the major streaming services.
10. The Moth
Love a good story? Get it straight from the people who lived it on The Moth. This site is actually a non-profit group based in New York that hosts storytelling events across the United States. You don't have to attend anything in person though.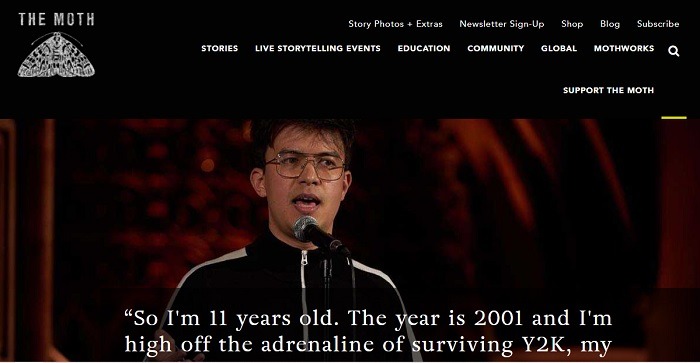 Instead, waste hours listening to stories that'll make you laugh, cry, and think from famous and lesser-known literary personalities. Check out new stories, listen to podcasts, check out photos, and more. A couple of my favorites are When The Truth Pops Out from Lin Manuel-Miranda and A Thpoonful Of Thugar from Phil Wang to get started.
11. 9GAG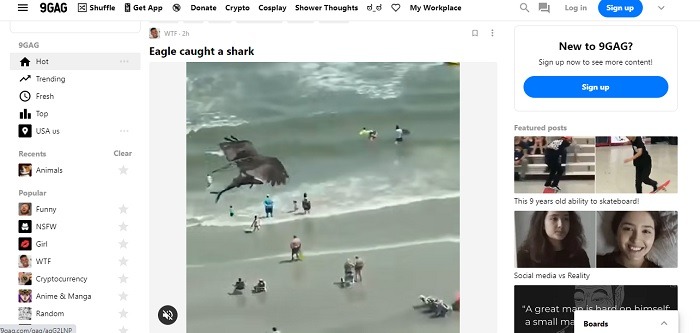 One of the best websites to waste some time on while having endless laughs and WTF moments is 9GAG. The community shares and upvotes the best memes and GIFs on the Internet, such as an eagle catching a shark. There's also cute stuff like a duck joining in on a marathon.
12. Free Virtual Tours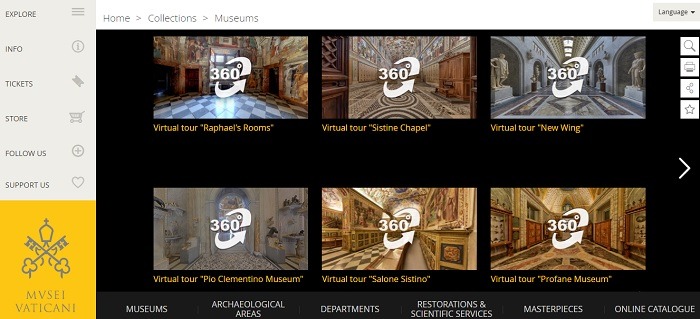 While this isn't just one website, taking free virtual tours is a great way to travel without leaving your couch or bed. Tour exhibits from The Louvre or check out The Vatican Museum. Or, visit the Monterey Bay Aquarium with 24/7 live web cams.
Taste of Home has an incredible list ranging from museums to zoos. Google Arts & Culture lets you tour famous museums and art galleries and also has games. If there's somewhere you want to tour, just search for "[location name] virtual tour" on your favorite search engine and you'll likely find one.
13. Tapas.io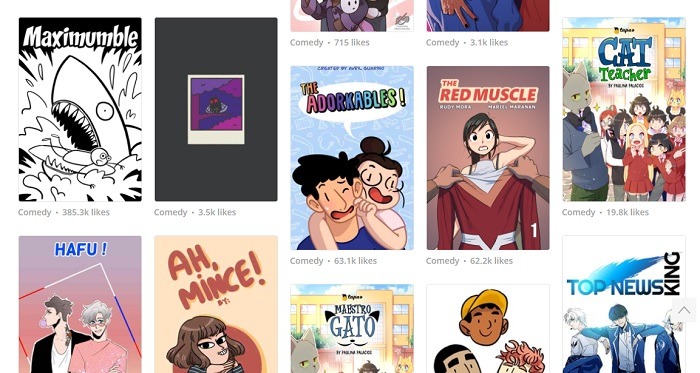 Find comics, stories, and even novels on Tapas.io. Many web comic creators host their comics here, such as The Adorkables and One of Those Days. You'll find a lot of manga-style comics and novels here as well. If you love diving into quick bite-sized stories, you'll spend hours on this site. Naturally, there are quite a few other comic sites to quench your thirst for action, adventure, and intrigue.
You'll never run out of cool websites to waste some time on. Whether it's for a few minutes or few hours, get lost on these sites and let time just pass on by. For more time wasting fun, check out some of these really weird subreddits or embrace your fandom with these TV show podcasts.