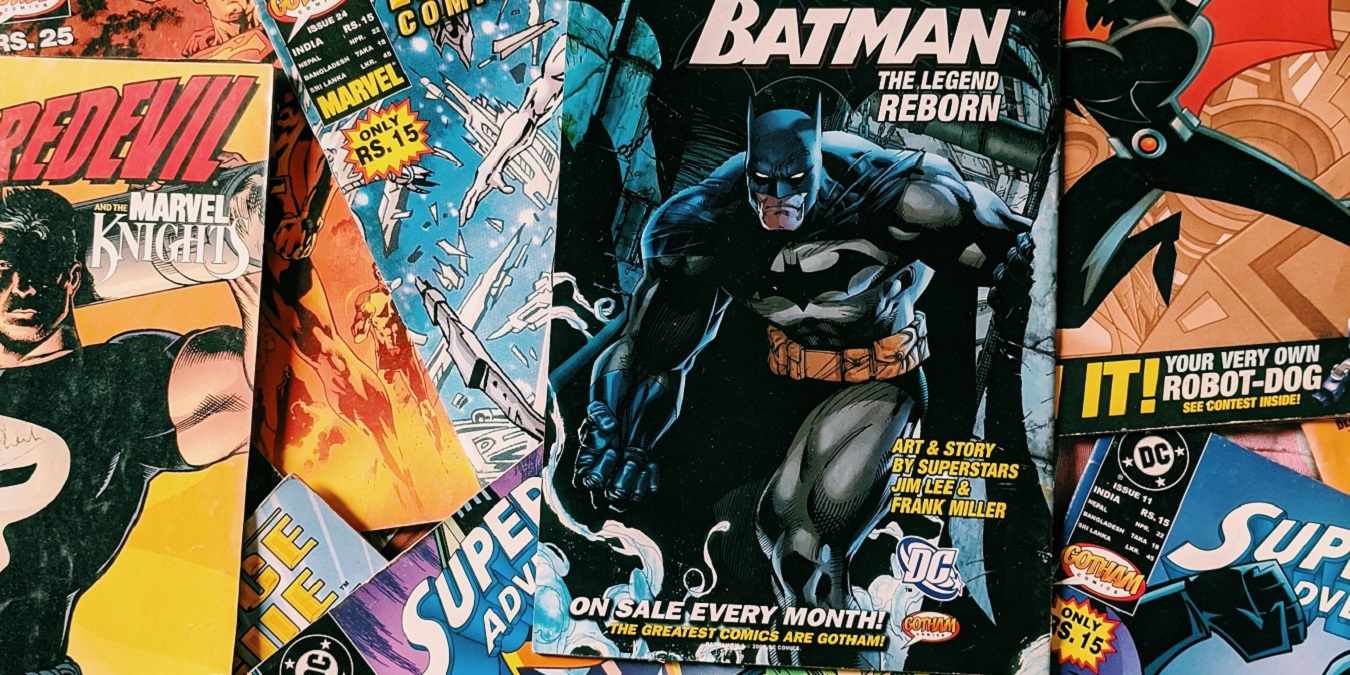 Like most things, your favorite comics are likely online thanks to a variety of sites. While some are completely free, others are subscription based. Even with premium options, it's cheaper to read comics online than buying a single graphic novel each month. Whether it's DC, Marvel, Dark Horse, or even independent web comics, you'll find something no matter what you're into.
Check out some of the best anime on Netflix or if you're new to anime, find out the difference between anime and manga.
1. comiXology – Free & Premium
If you're looking for an all-in-one type of site to read comics online, it's hard to beat Amazon's comiXology. The site gives you a variety of options – buy comics directly, access a limited number of rotating free comics, or subscribe to comiXology Unlimited for exclusive discounts on purchases and unlimited reading on a large selection of titles.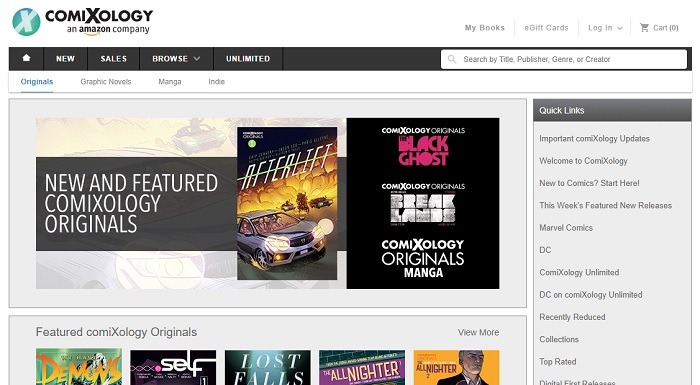 What really sets comiXology apart is the platform not only has major publishers like Image, DC, Dark Horse, and Marvel, but there are also exclusive titles, such as We Have Demons and The All Nighter. You also get access to manga and indie publishers.
The premium service is $5.99/month for over 25,000 titles and 10-15 percent off purchases, though if you have an Amazon Prime membership you can get comiXology originals included with your subscription.
2. Marvel Unlimited – Free & Premium
Want the entire Marvel universe under on subscription? Then there isn't any better option than Marvel Unlimited. For just $9.99/month or $69/year, you get over 29,000 comics along with exclusive stories called Infinity Comics. New and classic titles are added weekly.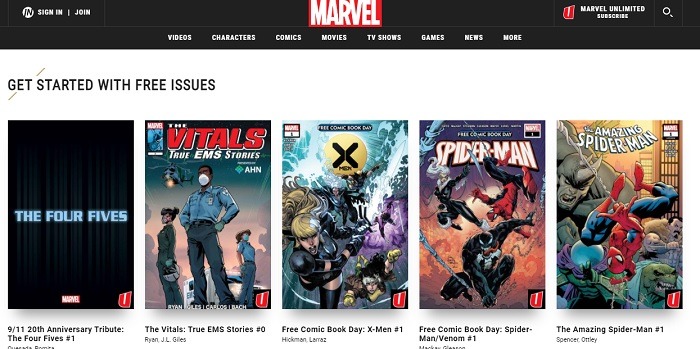 The only main downside is you'll have to wait around three months after new issues are released for sale before you can read them on Marvel Unlimited. On the other hand, it's insanely easy to follow your favorites based on character, creator, or series. You can even find new things to read based on personalized reading guides. Find Avengers, Spider-Man, X-Men, Venom, and much more.
Prefer a free option? Marvel provides a limited selection of free comics, which rotate in and out. At the time of writing, there were 77 titles available.
3. Dark Horse – Free & Premium
Technically, Dark Horse is a comic store where you can buy Dark Horse titles, such as Hellboy, Resident Alien, and The Umbrella Academy. However, there's an impressive amount of free comics available. At the time of writing, I found 109 freebies. Falling Skies, Hyper Scape, and Overwatch were some of the main options available.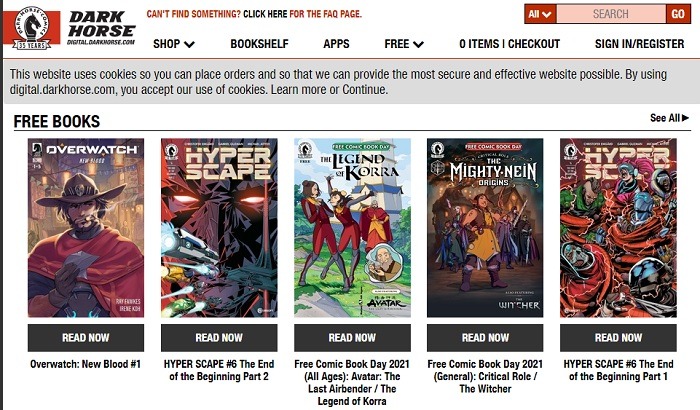 Something else that makes Dark Horse stand out is their bundle deals. If you want to buy some of your favorites, it's cheaper to get a bundle. For instance, you can buy each issue of Resident Alien for $1.99 or get four for $6.99. You can also buy omnibus editions, which combine multiple issues into single editions.
4. DriveThru Comics – Free & Premium
DriveThru Comics is one of the more unique sites to read comics online. You won't find any DC or Marvel here, but you will find Top Cow and Valiant Comics, among many others. While this is a comics store, there are often deep discounts. For example, The Hellfire Verdict was $11 off at the time of writing.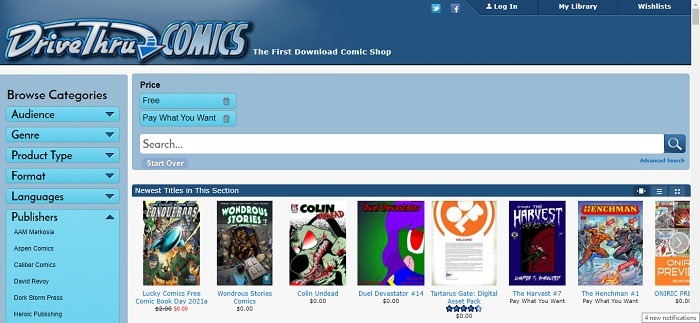 But, this isn't what really stands out about DriveThru Comics. It's the free and pay what you want sections. These let you read many issues for free or whatever you feel like donating to the publisher. And yes, $0 is a valid amount to enter for any pay what you want comics. Get issues of Crystal Heart, Tiny Wizards, and Face Value Comics for free.
As a side note, some of the free comics are watermarked. However, this doesn't interfere with the reading experience, though.
5. Graphite Comics – Free
Graphite Comics is easily one of the best sites to read comics online completely for free. There's nothing to buy and nothing to subscribe to. And surprisingly, it's legal too! No shady piracy here. Instead, Graphite Comics has partnered with a variety of publishers to offer selections of free comics that change in and out.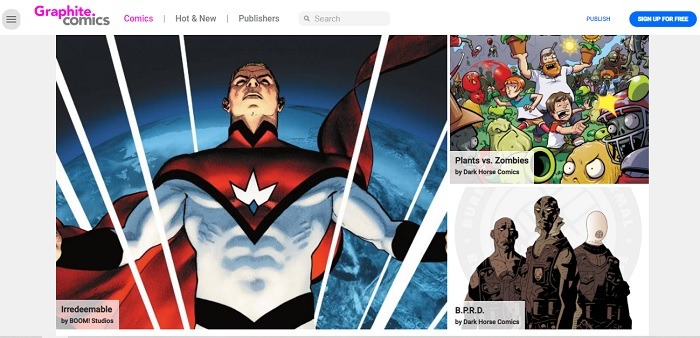 You can find BOOM! Box, Impact Theory, Dark Horse, Top Cow, Valiant, Arcana, and more. Plus, indie publishers can publish their own comics, manga, and web comics and earn money through a revenue share model. So, you'll find some new creative works that you won't find anywhere else. Plus, those are free too.
You can create a free account to create your own library and save your place. Or, read without creating an account.
6. Tapas.io – Free & Premium
Tapas.io is a bit different than other sites on this list. Forget about any major publishers here. This is all about web comics, which sometimes get published in compilations later on. The concept is bite-sized stories which might be stand-alone comics or stories in an on-going series.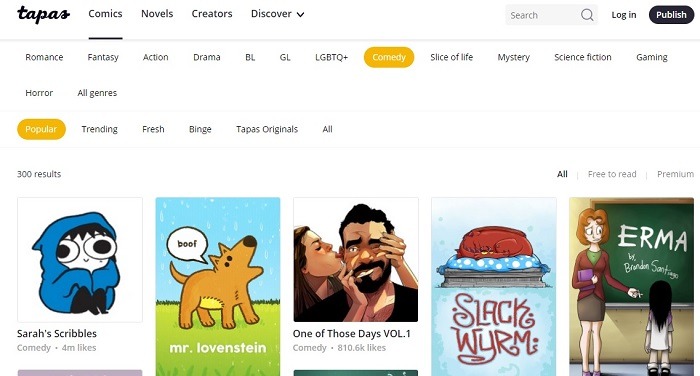 I'll admit, there are a lot of action, sci-fi, comedy, and romance comics here, such as The Male Lead Is A Murderer and Sarah's Scribbles. Some creators simply add their comics, while others create exclusives just for Tapas. You're free to create and upload your own as well to earn from your hard work.
You'll find thousands of titles for free, which are ad-supported and you can tip if you want. But, some titles are premium-only and you buy them using Tapas Ink, which is a currency you can either buy or earn through a variety of activities.
7. DC Universe Infinite – Premium
Marvel's not the only universe with its own comic subscription service. DC Universe Infinite has all your DC favorites with over 24,000 comics. Get Batman, Robins, Titans United, Justice League, Nightwing, and so much more.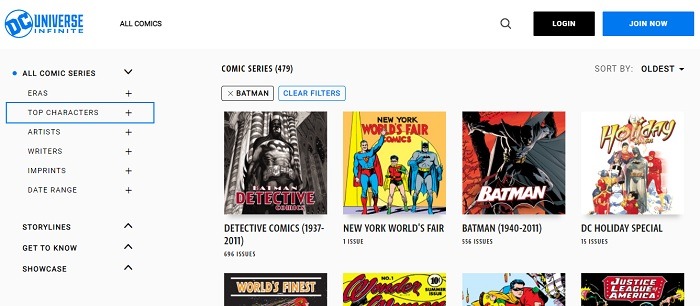 While there is a very tiny free section (just six comics at the time of writing), the subscription is surprisingly reasonable at just $8/month or $75/year.
Subscribing gives you access to new titles six months after they release in stores. But, you do get exclusive access to original titles, which can help tide you over while you wait. You also get news and behind-the-scenes features.
8. Webtoon – Free
If you're more into web comics, then you'll love Webtoon. It's a little similar to Tapas. Creators publish their comics here, including Webtoon originals. If you crave something new everyday, there are new originals published every single day.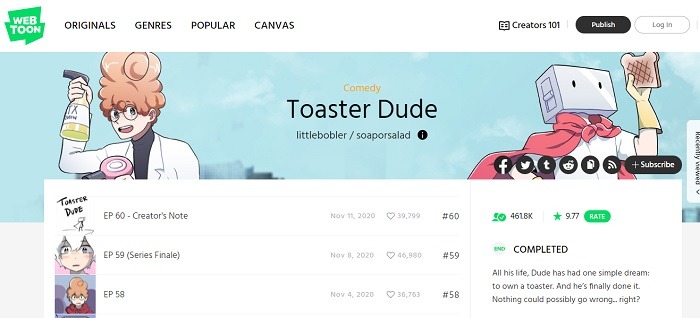 You'll find a variety here, including comedy, romance, supernatural, superhero, drama, and more. A few popular series include Lore Olympus, True Beauty, and Toaster Dude. Sure, it's a dude with a toaster for a head, but weirder things have happened in comics.
While most comics are free to read, creators are paid through an ad revenue model. You can also pay to get early access to your favorite series or purchase an entire daily pass series at once. However, you don't really need to pay for anything if you don't want to. Just be patient and you'll find plenty of new stuff to read daily.
9. hoopla & OverDrive – Free
I'm combining hoopla and OverDrive since they both work the exact same way – borrow free comics online through your local library. For the one-time minor inconvenience of actually leaving the house, driving to your local library, and getting a completely free library card, you get free access to books, movies, comics, and more from your computer or mobile device. Another similar service is Libby.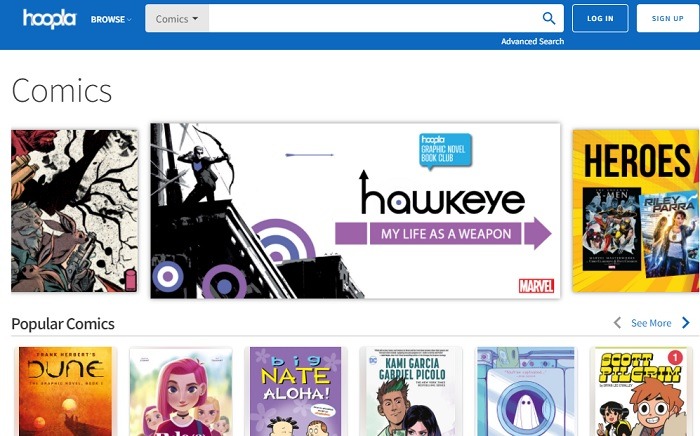 Obviously, selections are limited to what your library chooses to offer. The service available also varies based on the library. Some libraries don't offer online borrowing, but more and more do. Contact your local library to see what they offer. Some libraries will actually let you get a library card even if you don't live close, but they normally charge a fee for this service.
10. Digital Comic Museum – Free
Love vintage comics from the Golden and Silver Ages of comics? You can't beat the selection of 40s and 50s comics on Digital Comic Museum. These are all public domain and can be downloaded for free. There are a variety of publishers, such as Avon Comics, Fiction House, Novelty Press, and Sterling. There are also some unsorted files without a publisher attached.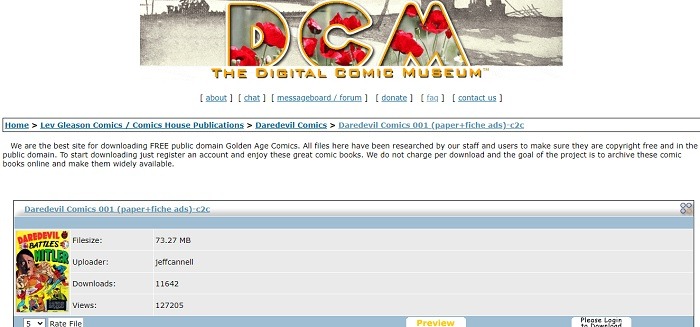 Check out Out of This World Adventures 001 or Daredevil Comics 001 to experience true classics in all their glory. Sure, there's not any new stuff, but that's the fun part, enjoying the old comics that paved the way for today's masterpieces.
If you can't find something here, try out Comic Book +, which is similar and free, but may offer some differing titles and even old comic strips.
If you're tired of knocking over your TBR pile of comics, it's time to go digital. With so many options to read comics online, you have no excuses. Plus, it's cheaper. With all the money you save, you can buy some of these great gifts for superhero fans.