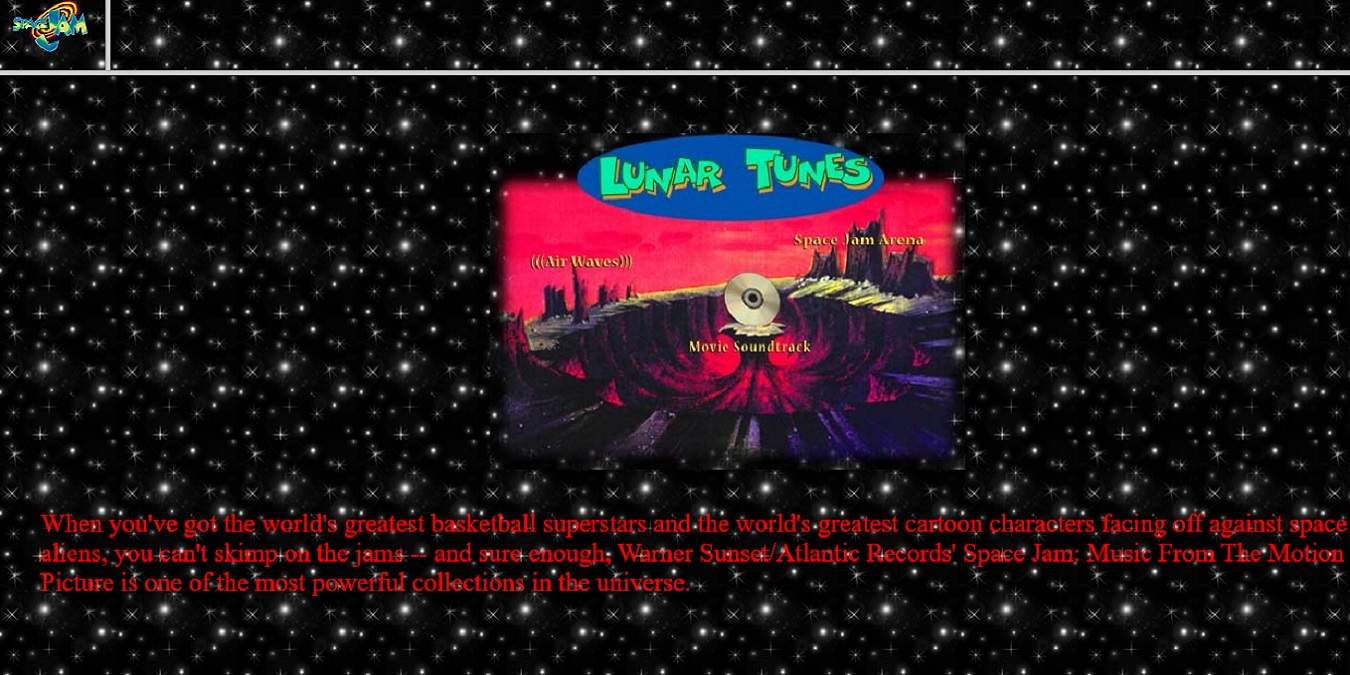 Forget sleek, modern sites. Let's go back in time to the vintage 'Information Superhighway' of the 80s and 90s. Tiny pixellated text, bright wallpapers and a propensity for simple animations and bold colors – what a time it was!
So let's take a ride back in time to the oldest websites on the Internet that surprisingly still work, and give a little insight into what things were like in the medieval era of the internet.
Want to go down a subreddit rabbithole? See our list of the weirdest subreddits.
12. SpaceJam.com (1996)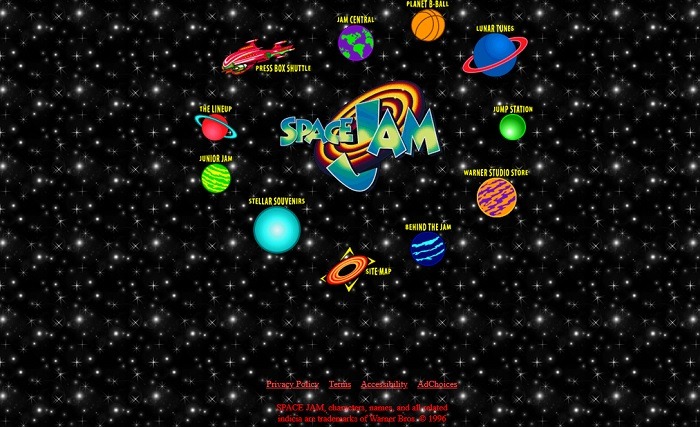 Long before the LeBron James played the heroic basketball player in Space Jam: A New Legacy, Michael Jordan was the star in Space Jam. Luckily, you can still jump to the Space Jam 1996 website from the new Space Jam site. And yes, it's an old site, first registered on March 14, 1996.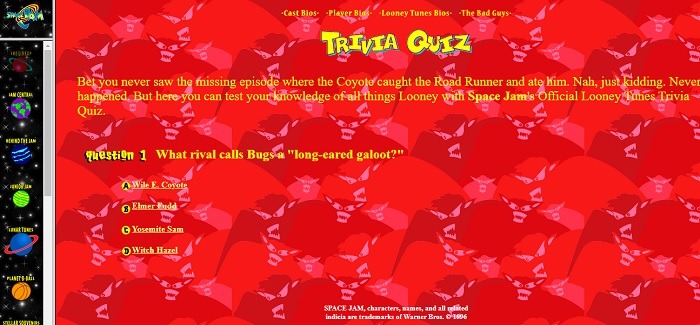 You can still play trivia games, check out animation details, view trailers, and more. Don't be surprised if the backgrounds are so loud you can't even read the text, such as in the above trivia game. It's one of the more active vintage websites and takes you back to very early WYSIWYG website editors and even PowerPoint presentations.
11. OJ Simpson Trial Page (1995)
Want to relive all the drama of the OJ Simpson trial? Check out CNN's O.J. Simpson's Trial Page. It's old and bland, but the 1995 site does include most of the details, making it a fun look back for true crime buffs.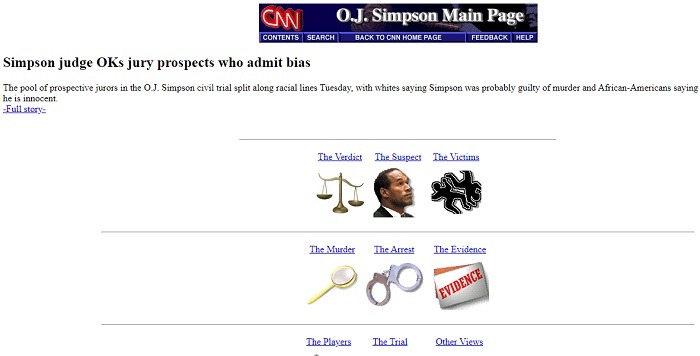 Depending on the browser you use, the images may or may not load. But, it's worth being patient just to see some good old 1990s style graphics. The links actually still work, though the videos and sound clips are Quicktime files.
10. Spork.org (1995)
This one's a real to the old-school quirky spirit that runs through so much Web 1.0 content. This is a site dedicated entirely to the modern miracle that is the spork – the spork-spoon hybrid that's accompanied us on so many low-budget airline flights.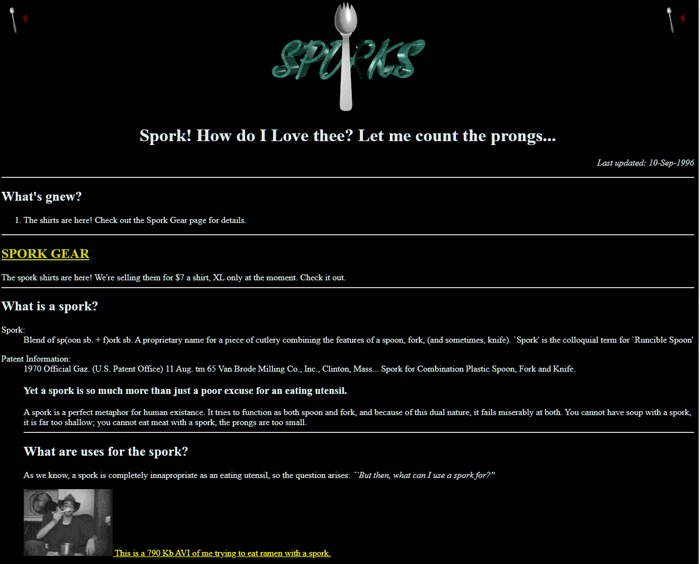 The site is full of goofy wordplay, famous people going by the surname 'Spork', tiny little videos (like the site creator trying to eat ramen with a spork), and even a link to buying spork t-shirts (though we probably don't recommend trying to buy one at this point).
9. FogCam.org (1994)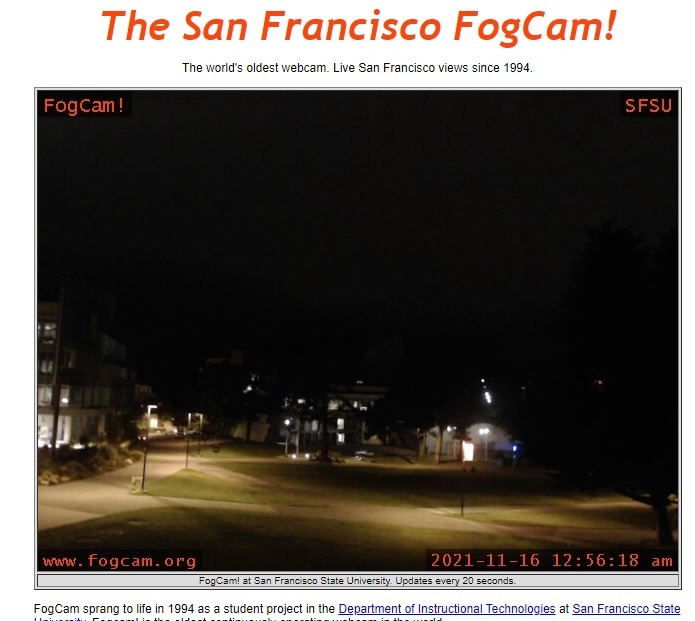 FogCam.org is the oldest webcam project still operating today. A webcam project is simply a live webcam for people to check into, which was a big deal back when webcams weren't the norm. And this was long before webcams were commonplace on devices and definitely well before high-speed Internet was widely available.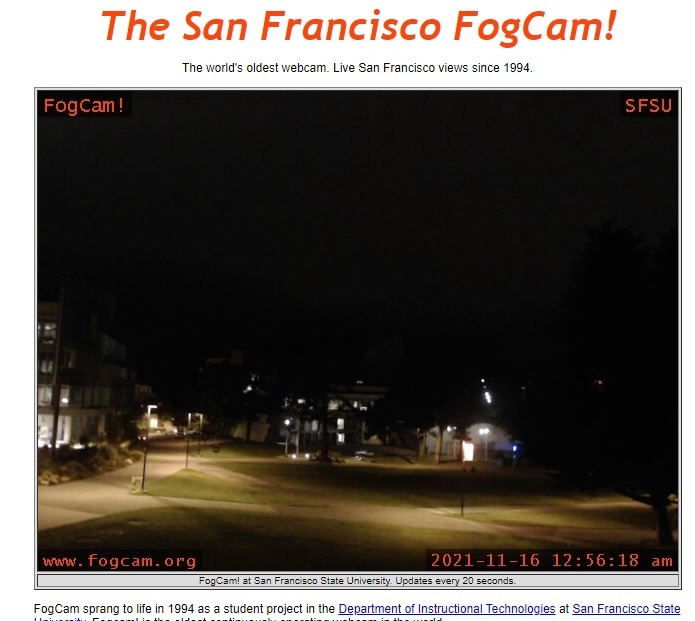 Depending on the time of day, you might see a lot of activity, or you might just see a bunch of nothing. If nothing else, FogCam is a great example of college projects that end up going down in history.
Technically, the Trojan Room Coffee Machine was the first live webcam project, but sadly was switched off in 2001.
8. Milk.com (1994)
Milk is a big business, and the plucky guy who purchased this domain way back in 1994 knew it. Yes, milk.com isn't owned by one of the 'Big Names' on the dairy industry, but by an individual who is now holding it to ransom and refuses to sell it for less than $10 million (suffice to say he's still waiting for a buyer).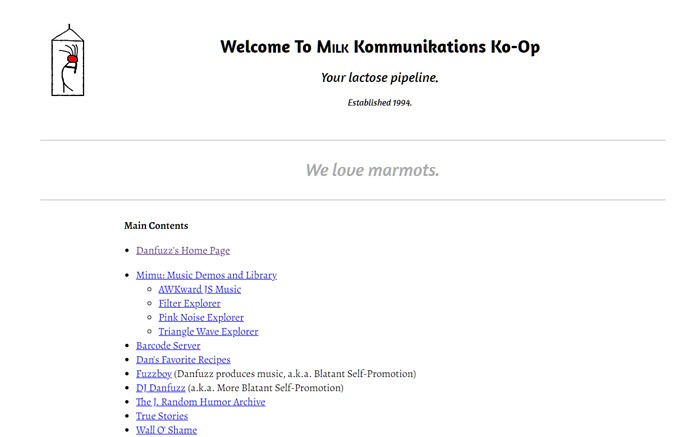 The site is still updated and contains a bunch of content on it that is more of a personal blog for the domain owner than a site that has anything to do with actual milk (apart from the milk-carton doodle in the top corner).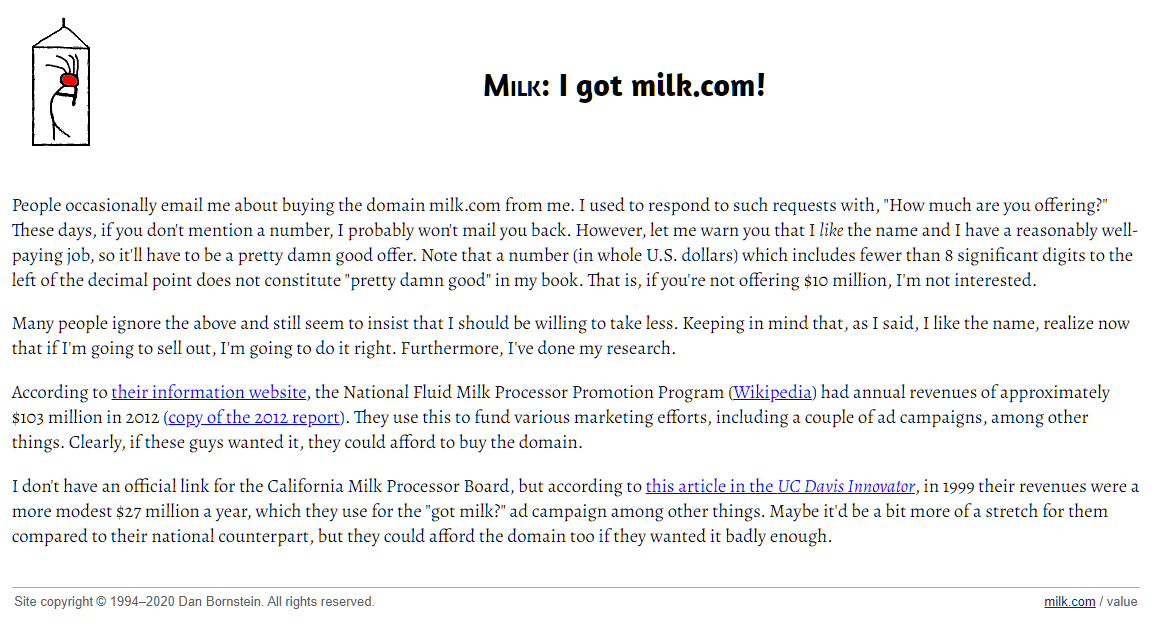 Heading over to the 'Not for Sale' page, you get a candid and quite amusing insight into the domain owner's reasoning for holding onto the site.
7. W3.org History (1994)
W3.org isn't just one of the oldest websites on the Internet, but features a nice history of the world wide web. The fact that it says "world wide web" instead of Internet should give you an indication of its age. The W3.org domain was first registered on July 6, 1994 and is still active and updated even today.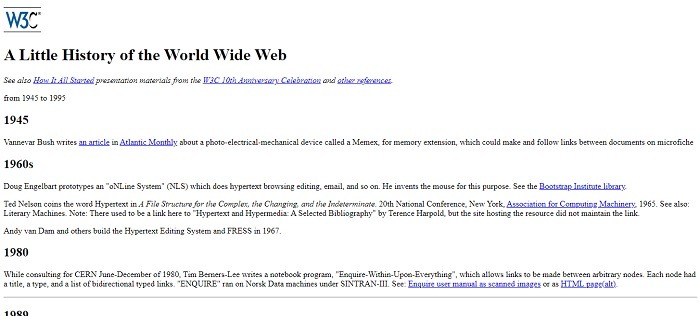 If you're a history buff, it is a kind of interesting read, detailing major milestones from 1945 to 1995.
If you're not familiar with W3, it's the online home of W3C or the World Wide Web Consortium that works to develop web standards. Yeah, it's a lot of technical, boring stuff for regular folk, but still fascinating for techies!
6. Links.net aka Justin's Links From the Underground (1994)
Long before Blogger, Live Journal, WordPress, or other modern blogging services, Justin Hall started his very own blog-style site called Justin's Links From the Underground. Links.net was first registered on December 19, 1994 and the site's last post was from April 2021, so Hall is still blogging.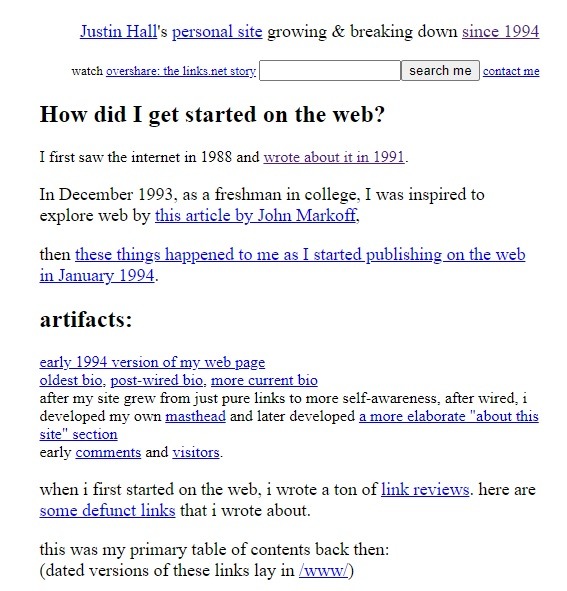 If you want to see how it all began, you need to start from the beginning. You can even check out his high school newspaper article about the Internet from back in 1991. It's fascinating to see a 16-year-old's view of the web when it was first becoming mainstream.
What I love is Hall hasn't tried to really modernize the site. It's plain, very basic, but proves you don't need a lot of flair to keep an online diary.
5. Acme.com (1991)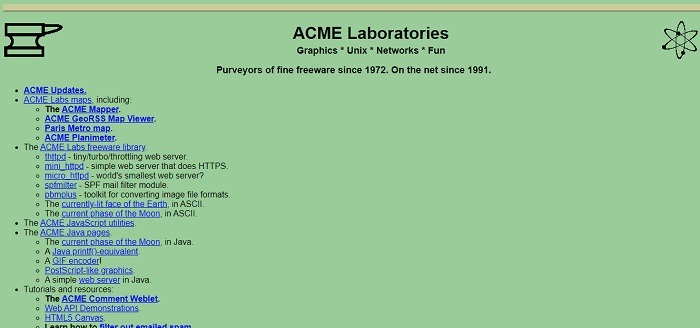 No, Acme.com isn't where the Wile E. Coyote buys all his defective gadgets (though there is an anvil on the site). Instead, it's a freeware site that was registered on April 17, 1991. The company actually started in 1972, long before the Internet was a blip on the public's radar.

Surprisingly, the freeware still works, including some Internet tools, such as the ACME Heart Maker and ACME License Plate Maker. If you remember the days of programming quick and simple games and generator-style web pages (like the license plate generator above), you'll enjoy playing around on this site. It's a nice piece of Internet nostalgia.
4. info.cern.ch (1991)
Technically, info.cern.ch is the oldest website on the Internet, at least the web as we know it today. It was launched on August 6, 1991. Sites prior to this weren't easy to access as the standards the public Internet was built on didn't quite exist it. So, this website is considered the official first real site available on the world wide web.

It was created to showcase and explain basic web concepts, such as URL, HTTP, and HTML. It was the brainchild of Sir Tim Berners-Lee, who's credited with creating the groundwork for the modern web. The site address is actually the address of the world's first web server.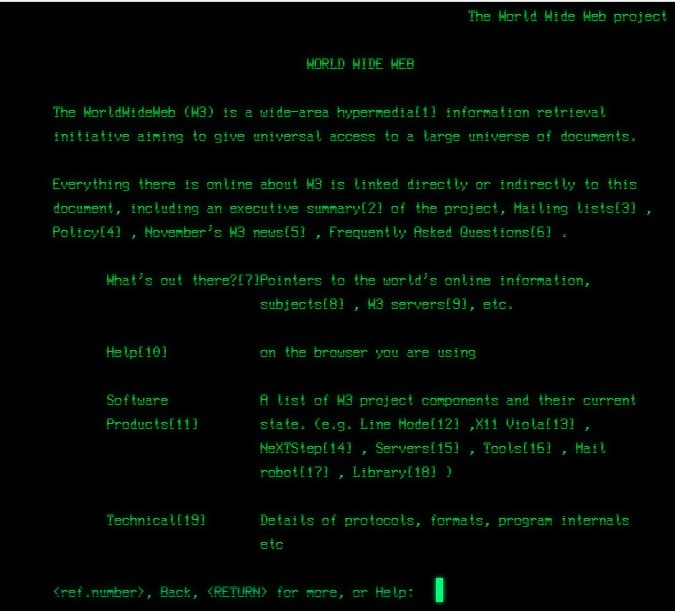 You can check out more about the World Wide Web Project on the site while you browse the original site and play around with the line-mode browser simulator which kind of feels like The Matrix just a little.
3. CFG.com (1987)
Caine, Farber & Gordon, also known as CFG.com, launched their website on November 2, 1987. The company itself was founded in 1970. It mainly serves to market their PDL/81 software design tool, which is advertised as Y2K compliant – in preparation for the much-rumoured Millennium Bug that never really happened.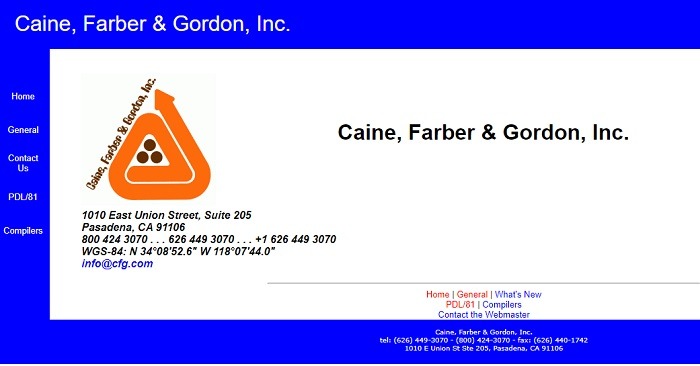 While the site does have some links to other websites, many of them don't work any more. Another fun indicator of age is that the PDL/81 tool is compatible with ancient operating systems like VMS, Ultrix, OpenVMS, OSF/1, UNIX variants, IBM PCs, and MS-DOS. No sign of Windows or macOS anywhere!
2. Toad Hall (1987)
Toad.com, first registered on August 18, 1987, leads you to Toad Hall, which is an ode to the classic The Wind in the Willows. It's kind of plain to look at, but that's the trend for the oldest websites on the Internet. Instead of fancy graphics, it's just a list of links about John Gilmore, who helped to found the Electronic Frontier Foundation.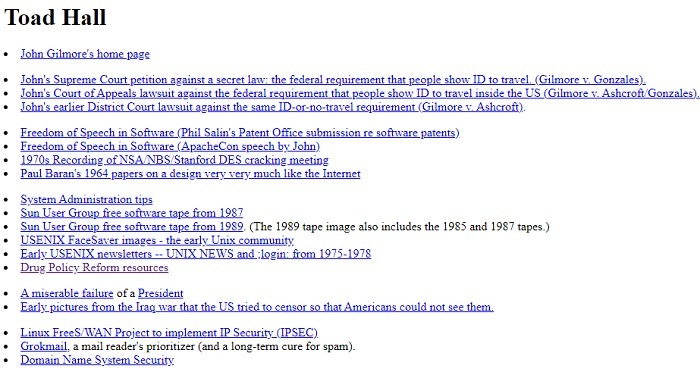 If you want to see how the fight for a fairer Internet began and maybe get inspired to join the fight yourself, this is the place to start. Of course, you can get more modern info by visiting EFF.org.
1. ITcorp.com (1986)
ITcorp.com is old and snarky, what else can you really ask for. It was first registered on September 8, 1986. It's a simple black and white site with just text.

The purpose? Just to serve as a placeholder to "satisfy the needs of those who expect every domain to have a Web presence." According to the site, the company isn't actively seeking any business online.
While there's nothing really to do, it's nice to see companies that have a sense of humor. Plus, it's a little ironic to see a software consulting firm that doesn't really believe websites are necessary. Do we assume they don't make web apps?
While there are numerous old sites still on the Internet (Amazon.com registered the domain in November 1994 for instance), these still maintain much, if not all, of the original look. If you're still feeling an urge to revisit the past, check out some Pico-8 games, which mimic the old 80's style video games. Or, binge watch some guilty pleasure teen romances from the 90s and 00s.