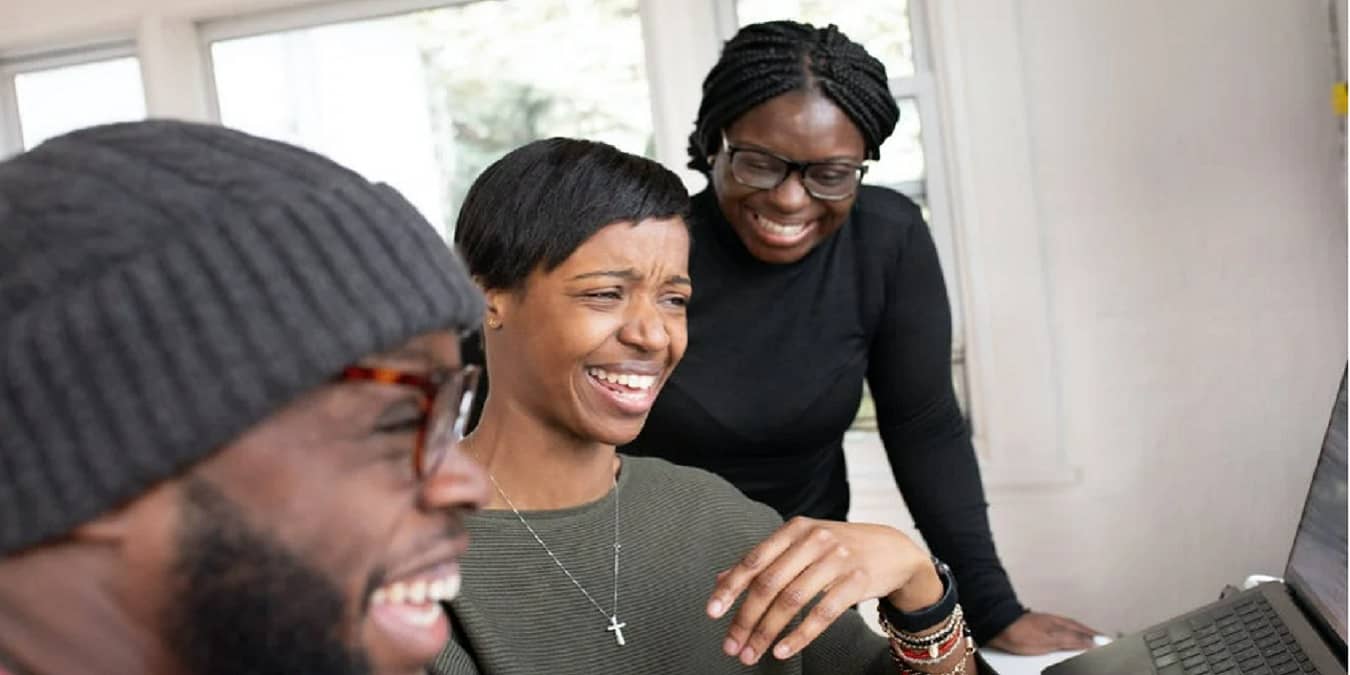 Would the Internet even exist without memes? No matter what you're going through, you'll always find endless memes to make you laugh and feel better. Need a good laugh now? Just keep scrolling and enjoy this collection of new and old memes guaranteed to make you chuckle and share the laughter with friends, family, and co-workers.
Love playing Multiversus? Check out some of the funniest character suggestions.
1. Work Experience
For anyone who's ever dealt with trying to get a job that requires experience, you know the struggle of trying to figure out to get experience when no job will hire you without prior experience. Essentially, it's life after college and this meme sums it up perfectly. It's relatable and hilarious.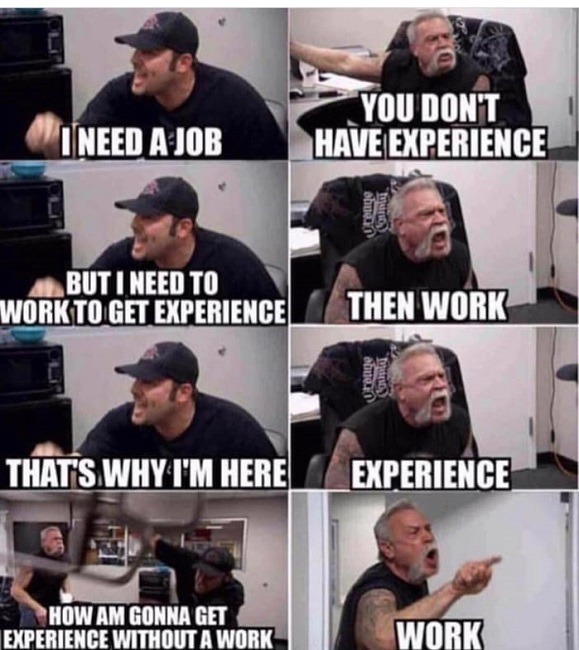 2. Kim Kardashian Met Gala
The Kardashians have been the subject of numerous memes to make you laugh, but Kim Kardashian at the Met Gala in head to toe black gave us some of the best so far. For anyone dealing with anxiety, it's hard not to laugh at this one.
Craving more? Check out almost 90 more seconds of other memes making fun of this absolutely ridiculous outfit.
3. It's Over
If the thought of actually having to talk to someone on the phone makes you cringe, you can't help but laugh at this meme of Frodo struggling to finish a call. Honestly, it's just rude to call when you could text instead. Introverts deserve a break after having to deal with such horrors.
4. Woman Yelling at Cat
One of the absolute best and most hilarious memes of all time is Woman Yelling at Cat. It's a mixture of Smudge the cat hating a vegetarian diet and Taylor Armstrong from The Real Housewives of Beverly Hills. For arguments where both sides refuse to give, it's the perfect meme. In fact, the meme actually won best meme of 2020 in the 12th annual Shorty Awards.
This YouTube video features even more versions of this classic meme.
5. Wordle Meets The Office
If you haven't heard of Wordle, you probably haven't used the Internet in the last year. Even if you haven't played it, you've likely seen posts on Twitter of people showing off their latest wins or epic failures. The feeling of victory though is perfectly summed up in this funny meme featuring Kelly Kapoor from The Office.
Who says it takes college or life experience to be smart? Just solve the newest Wordle puzzle, or win at any of these word games, and you're a genius!
6. Distracted Boyfriend
Love it or hate it, you couldn't get away from the Distracted Boyfriend meme for a while. Years later, it's still popping up because let's face it, it's funny. We've all been there. We've got exactly what we want, but then there's that shiny new thing too. How could we not be distracted? Well, there's a meme for that.
If you want to laugh even more, check out Funny or Die's backstory on this epic meme.
7. Disaster Girl
So maybe burning down a house to kill a spider and looking very proud of yourself might seem extreme. But, as someone terrified of spiders, is there any other course of action when you see a giant monster with eight legs? While there have been numerous versions of the disaster girl meme, it's always funny.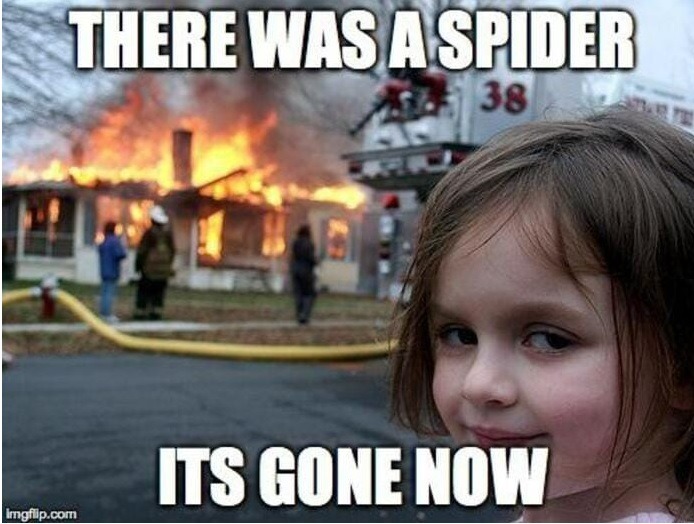 Zoë Roth, aka disaster girl, should definitely thank her dad for taking this picture. The original meme sold as an NFT at auction for $500,000 in 2021, which Roth is using to pay of student loans and to donate to charity.
8. Dad Joke
Dad jokes are always cringe-worthy, but yet inside you're secretly giggling. In this case, dads just assume the groan is a laugh. Want a good laugh? Just make a meme about dad jokes. Featuring the the three wolves, this meme shares the difference between dad jokes at home versus at work, where fellow dads definitely enjoy a corny joke.
9. If I Fits I Sits – Lion Edition
There have been endless If I Fits I Sits memes of cats making themselves fit into the most random objects, like cookie canisters. But, most of these feature domestic cats. However, just because a lion isn't domestic doesn't mean it doesn't think just like any other cat – if it fits, I sits.
It's cute, funny and definitely relatable to any and every at owner all around the world.
10. Most Interesting Man Internet Explorer
Mix the Most Interesting Man in the World meme that also downs Internet Explorer and you've got a hilarious, geeky meme. Sure, IE was great when no one knew better, but then it became one of the most dangerous browsers to use. So, yes, you might not always use Internet Explorer, but when you do, it's just to download another browser on your new Windows PC.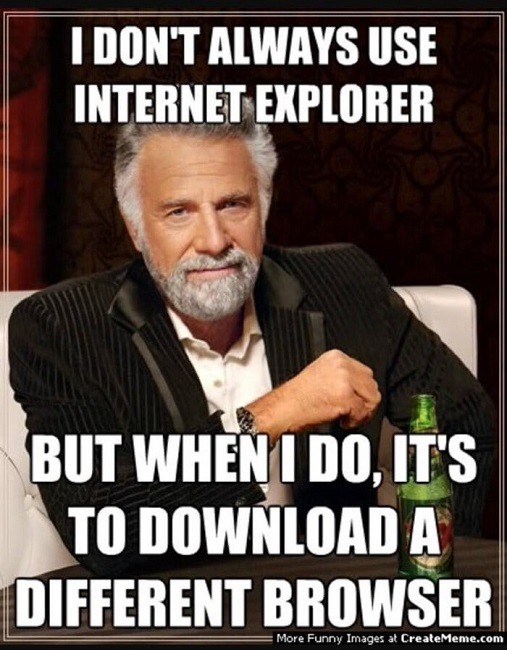 11. Waiting
Narcos gave us this meme with Pablo Escobar waiting. Since 2020 became the year when you ordered everything, everybody can relate to this funny meme about waiting for your package to arrive. You might not even remember what you've ordered, but the joy of seeing the delivery person arrive with a package for you makes any day better.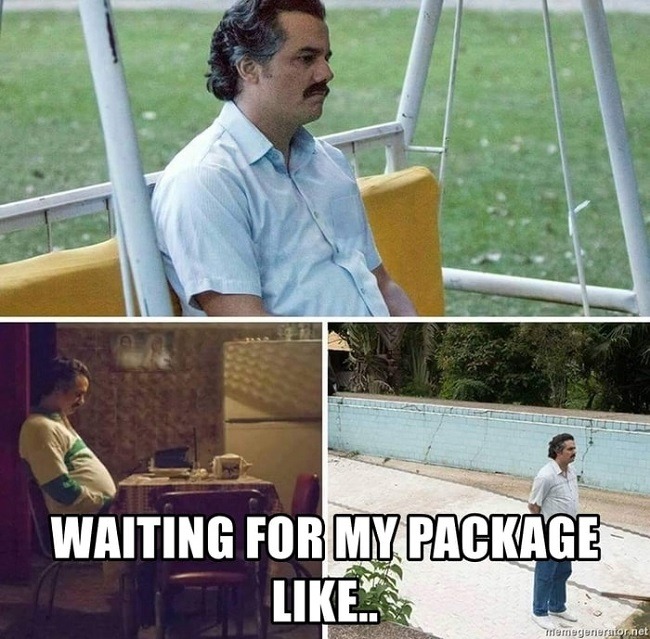 Ready to win an argument? Instantly win just by sending one of these memes to the person crazy enough to disagree with you. Want to create your own versions of these memes or any others? Use this guide to create your own meme.
Image credit: nappy via Pexels