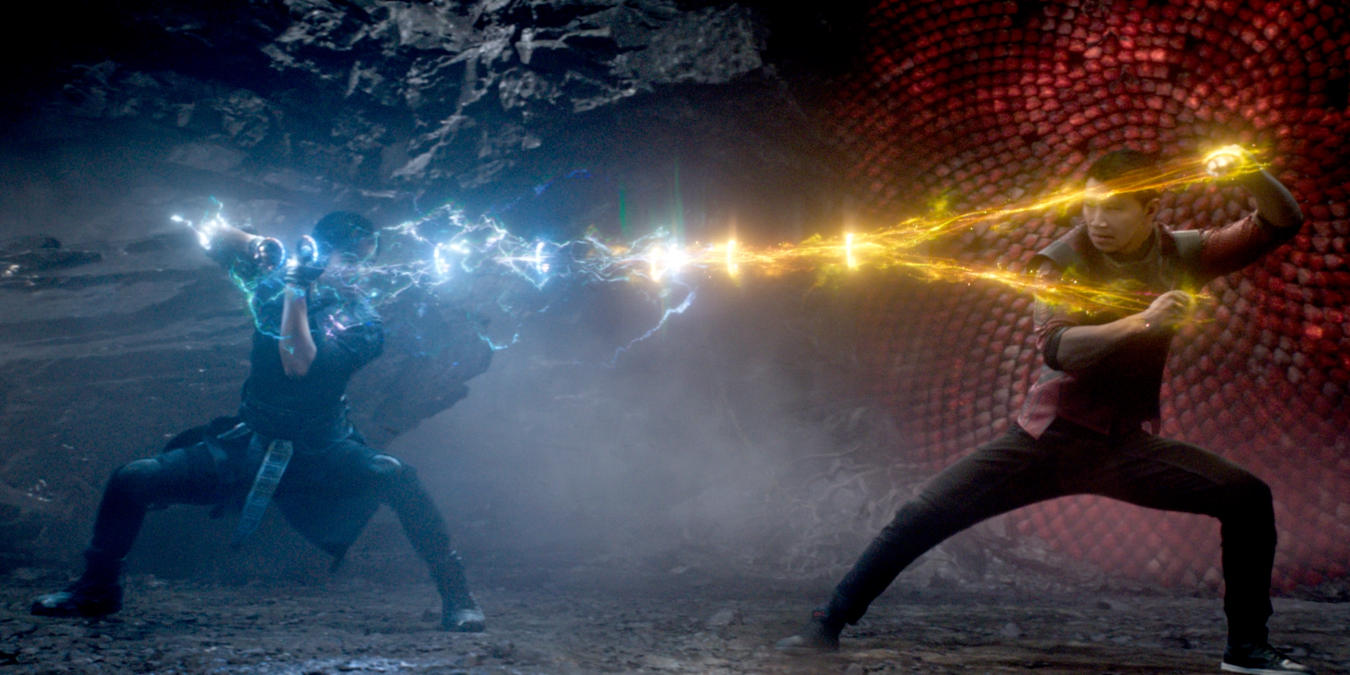 2021's Shang-Chi and the Legend of the Ten Rings is the 25th movie in the hugely popular Marvel Cinematic Universe franchise. That positioning could easily have seen it become "just another superhero movie", but it's far from that.
In fact, it's a brilliant production, with some big performances and highly memorable scenes, but they aren't the only reasons why Shang-Chi is so special.
In this piece, I won't just tell you what makes the movie great, I'm going to stick my neck out and say why it's the most important movie in the MCU to date.
While you're here, why not check out our piece on why Free Guy could be the best PG-13 movie of 2021?
Plot and Premise
First of all, it's worth repeating that Shang-Chi is a genuinely magnificent movie. It has a compelling plot, likeable and interesting characters, excellent action and spectacular fight choreography. It's also a visual feast in terms of its colors and special effects – the epic final battle in particular is a sight to behold.
It tells the story of Shaun AKA the titular Shang-Chi (Simu Liu), a valet parker in San Francisco. He's forced to confront his past when his father Wenwu (Tony Leung), the leader of the Ten Rings organization, draws both him and his sister Xialing (Meng'er Zhang) into a search for a mythical village, which ultimately leads him to his heroic destiny.
Liu's character goes from being a seemingly unassuming guy with a regular job, to revealing he was brought up on the other side of the world and trained as a deadly assassin. Along with his funny and feisty best friend Katy (Awkwafina), he becomes part of a world that brings him to the attention of the Avengers – which ensures we'll be seeing more of him in future MCU installments (and that's a good thing, because he's awesome).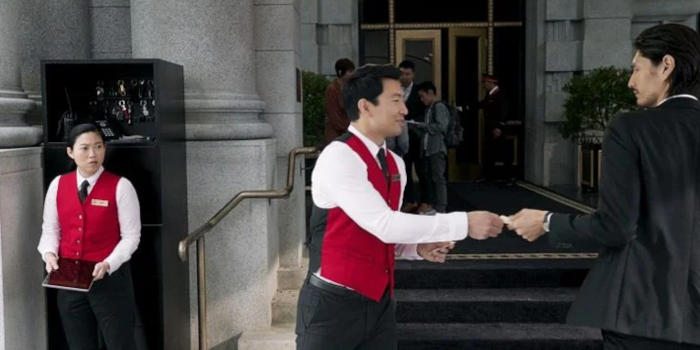 But the main reason Shang-Chi and the Legend of the Ten Rings is so important is because of its Asian representation.
What Shang-Chi does particularly well is its inclusion of small details. Such is the attention to detail, Asian writers have spoken proudly about how the movie made them feel seen for the first time while watching a blockbuster Hollywood superhero offering, and about how they could relate to it on a profound and private level, having experienced similar familial conversations in their own lives.
When Shang-Chi calls his younger sister, Xialing, "Lingling" in a flashback scene, this would have felt extremely authentic to Chinese viewers authentic, because nicknames in the Chinese community are often formed through doubling up on the final syllable.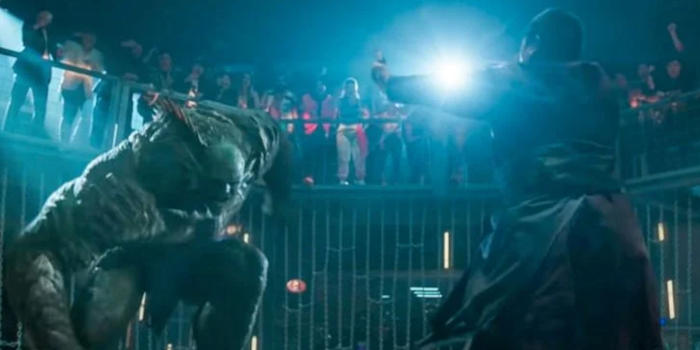 The Language
The movie's use of the Mandarin language includes everything from slang to chengyu, which are traditional idioms with roots in Chinese history that are primarily formed by four characters.
Words like "wakao", spoken by Jon Jon (Ronny Chieng) – which don't have a direct translation in English (though it's fairly similar to "damn") – will resonate with Mandarin-speaking audiences in a way that rarely happens in Hollywood productions.
But it's not just the Asian faces and the use of language that make Shang-Chi such a special movie for Asian fans – there's much more to it than that.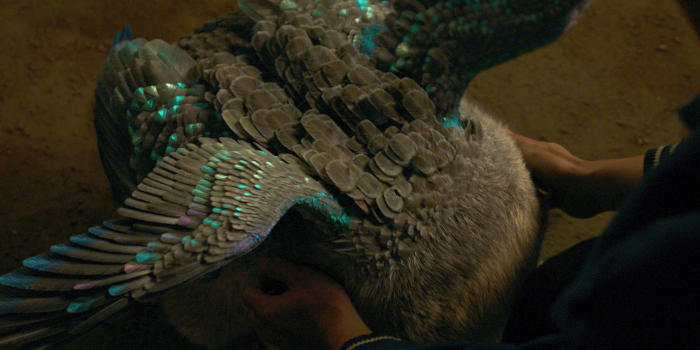 Mythological Roots
The movie took inspiration from Chinese mythology when it came to creating the weird and wonderful creatures of Ta Lo – the village in Shang-Chi in a dimension within the Multiverse that's only accessible through a portal, protected by a constantly moving bamboo maze forest.
Morris – the faceless, furry, winged creature first seen with Trevor Slattery (Ben Kingsley) – and his fellow Dijiang are based on the Hundun from Chinese mythology. The flaming Phoenix-like birds were based on the Fenghuang – an immortal bird with the body parts of various animals.
The white fox-like creatures, which many viewers mistook for the Pokémon Ninetales, were based on the Huli Jing – a creature with nine tails that is known for its ability to shapeshift into the form of a woman.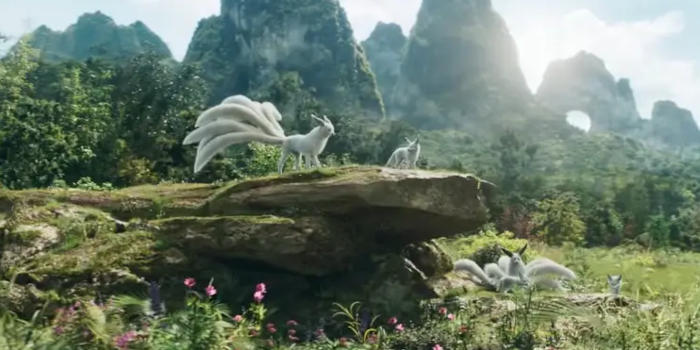 The lion-like creatures – the Shishi – are common in Chinese culture, with many buildings having lions made of stone on them, which act as guardians.
The creature which Trevor Slattery described as "a weird horse" is based on the Qilin – benevolent creatures composed of several other creatures' parts to create something resembling a horse-dragon hybrid. And finally, of course, there were dragons – which we all know are extremely prominent in Chinese culture.
These are all creatures that many Asian people – especially those from China – will be familiar with from stories heard in their childhoods.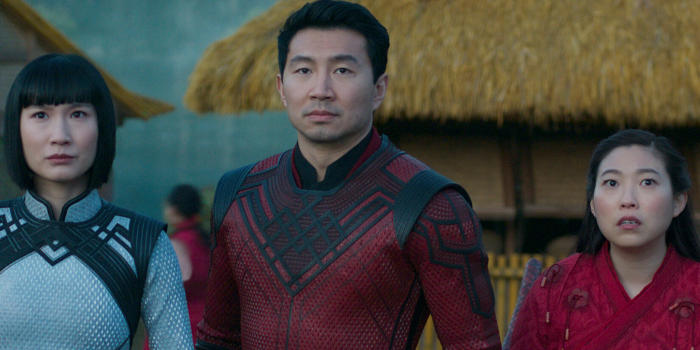 In summary, Shang-Chi and the Legend of the Ten Rings is the most important MCU movie to date – and one of the most important Hollywood movies in recent years – because of both its predominantly Asian cast and its nuanced and well-researched representation of Chinese myths, history and culture. It's a cultural celebration that's enlightening and welcoming to those outside the culture, and uniquely familiar to those connected to their Chinese roots.
And, to boot, it's just a damn good movie.
Shang-Chi is now streaming on Disney+ and you can view it here.
Before you go, please check out our lists of the best Pixar movies to watch on Disney+ and the best 90s movies on Netflix!