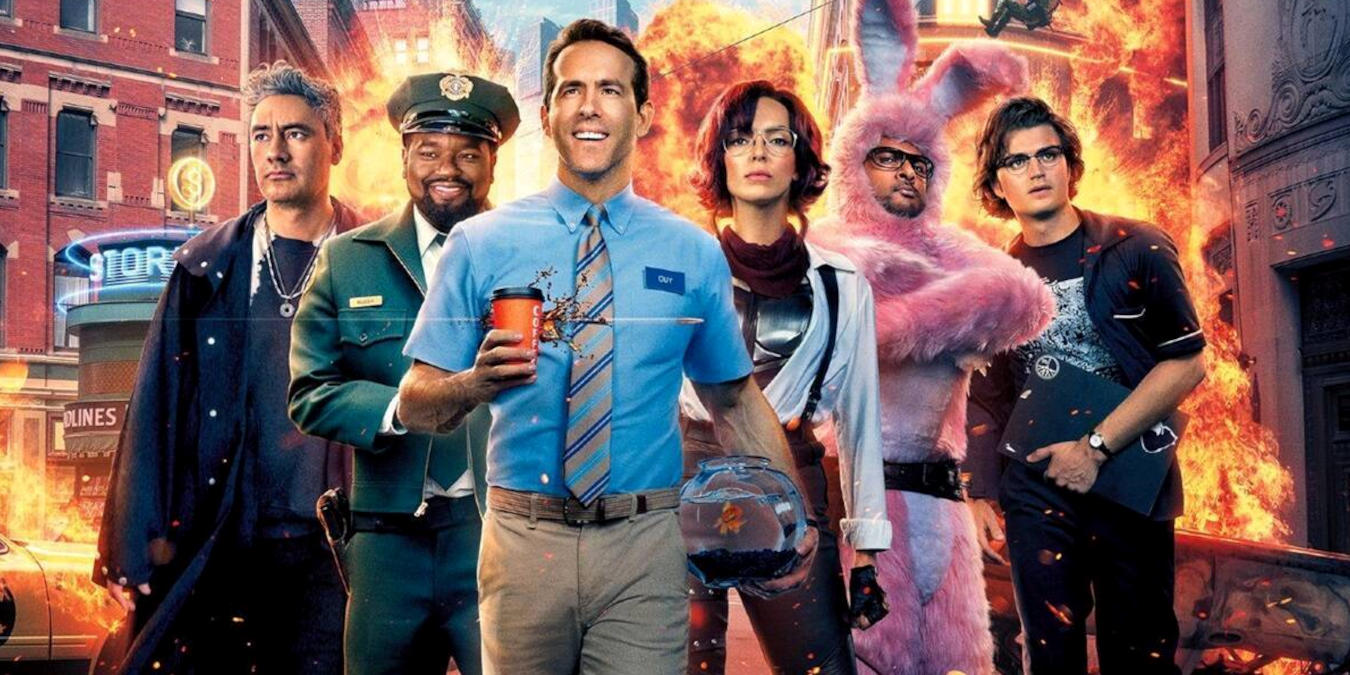 Free Guy – which is now available to watch from home on Disney+ – has proven to be one of the most popular movies this year. At the time of writing, it's grossed a fairly impressive $330.6 million at the global box office. Not too shabby!
The sci-fi action comedy movie stars Ryan Reynolds as Guy, a bank teller who discovers that he's actually a non-player character (or "NPC") in an open-world video game. He soon finds a higher purpose however, becoming the hero of the story as he attempts to prevent his friends from being deleted by the game's nasty creator.
While the violence and profanity in the movie is mild by today's standards, it's been deemed too much for younger children and received a PG-13 rating as a result. Fine by us, because it may well be the best PG-13 movie of 2021.
Here's why:
While you're here, why not take a look at our piece about why Malignant could be the craziest horror movie of this year?
Life doesn't have to be something that just happens to us.
Those are the words of Ryan Reynolds' titular character in this movie and they echo the key message that it tries to get across – and what better message is there to give to anyone trying to find their way in life?
Free Guy is a very easy watch. It's a likeable movie that, for the most part, is tonally cheerful and positive, driving home the fact that we don't have to settle and can be whatever we want to be.
Guy becoming self-aware and breaking out of his monotonous routine is a powerful concept – and one that should resonate with any viewer who believes there's more to life than what they're currently experiencing.
That said, we don't recommend making more of your life by shooting bank robbers or dropping F-bombs to your goldfish (a big part of the reason why this movie has been deemed unsuitable for younger kids).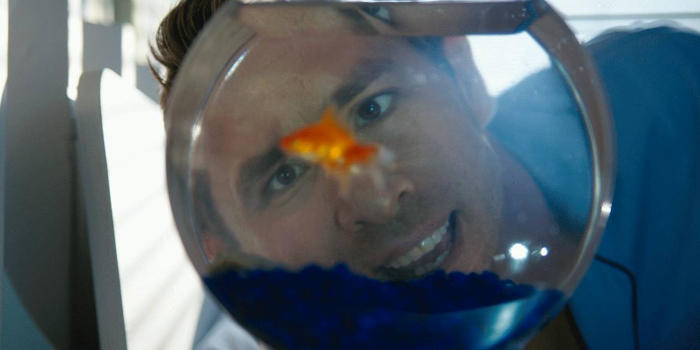 Reynolds' character combines the childlike innocence of Will Ferrell's Buddy the Elf with the kick-assery of a composite version of James Bond – in fact, Reynolds himself has described the movie as what would happen "if you dropped Elf into Grand Theft Auto" – it's that juxtaposition in particular that makes Free Guy so darn entertaining.
Reynolds being one of the most watchable actors alive certainly helps – as does the fact that he's aided by two more of the most watchable actors alive in Jodie Comer and Taika Waititi. When you factor in a supporting cast that includes the likes of Stranger Things' Joe Keery, comedian Lil Rel Howery and the ever-popular Channing Tatum, it's a veritable recipe for success (and that's without even mentioning cameos from Chris Evans, Lara Spencer, Tina Fey, Dwayne Johnson, John Krasinski, Hugh Jackman and the late, great Alex Trebek – some of which you'll have to work really hard to spot, admittedly).
Free Guy has a hero you genuinely want to see succeed, an absolutely detestable villain (played hilariously by the ironically-incredibly-likeable Taika Waititi), a versatile and interesting supporting cast of characters, bags of humor, loads of action, great special effects, a lot of heart, and a love story to boot. What more could anyone want from a 115 minute entertainment experience?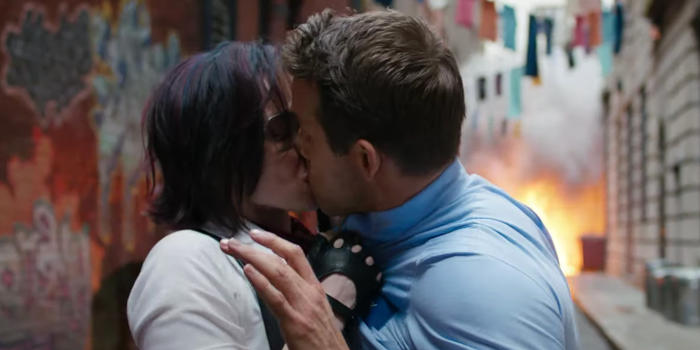 Moreover, it's absolutely teeming with fun references and influences – some that are blatantly obvious in their nature, others that are a tad more subtle.
For example, both the concept and design of the movie itself are clearly influenced by a mix of movies and games like The Matrix, The Truman Show, Ready Player One, The Sims, SimCity and Red Dead Redemption, but there are also direct nods to movie and video game franchises like The Avengers, Star Wars, Half-Life, Portal, Fortnite, The Shining, Grand Theft Auto, Pac-Man and Groundhog Day. There's something in that list that will enable absolutely everybody with a geeky side to say "I get the reference!"
And that sums Free Guy up. It may be a PG-13 movie, but if you're a parent who's willing to let your younger child watch it, it's guaranteed that they would be entertained by it and they would be able to enjoy references to things like Captain America's shield and Luke Skywalker's lightsabre. Meanwhile, you oldies will also relate to the numerous movies it references from back in the 1990s.
Free Guy currently has a Rotten Tomatoes rating of 80% – which is pretty impressive by any movie's standards. But for a movie with such a niche concept, it's downright remarkable – and that's a big part of the reason that we think it might be the best PG-13 movie of 2021.
Now that you're done here, please take a look at our lists of the best comedy movies and the best horror movies on the NOW platform.