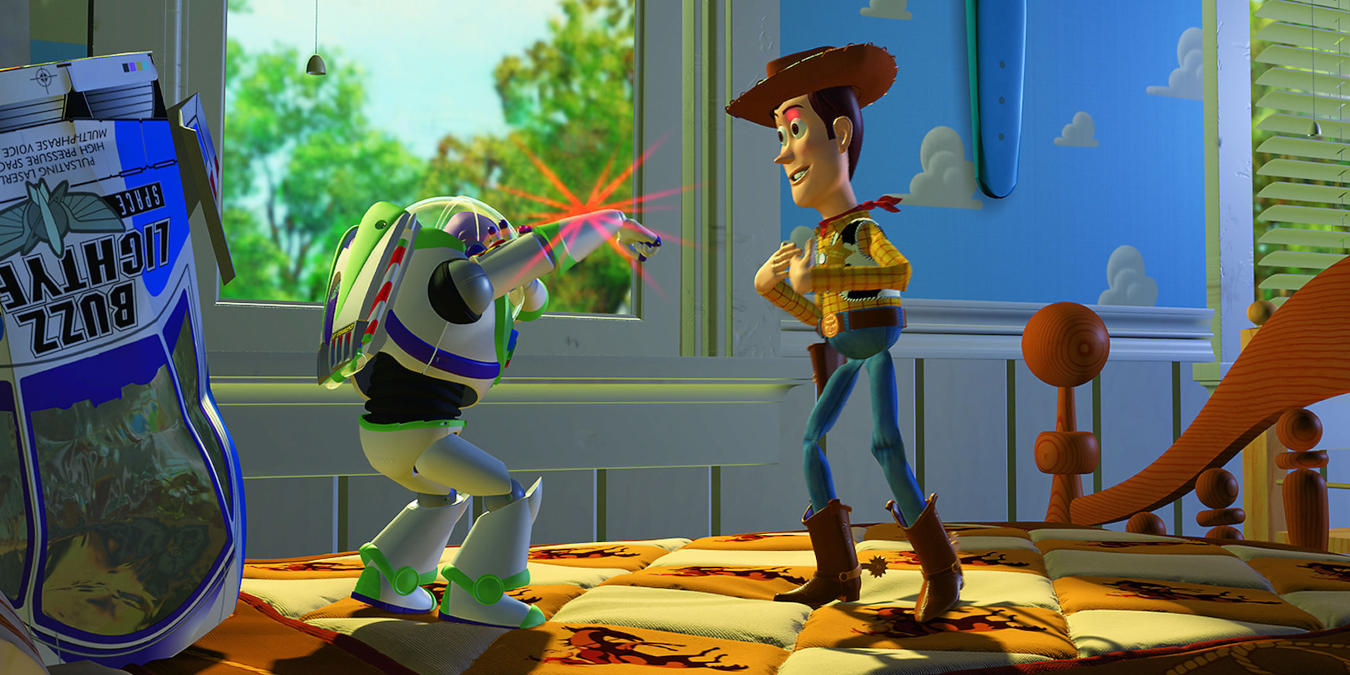 Pixar Animation Studios are not only responsible for some of the finest animated movies ever made, they're responsible for some of the finest movies, period.
Pixar have developed a reputation at making movies that bridge that adult-child divide, filled with the vibrant animations and stories that every kid loves but also clever references and themes that only adults will pick up on. They really justify that old 'something for everybody' cliché.
Disney+ has a dedicated Pixar hub, and in this article we're going to take you through the best movies you'll find on there.
While you're here, why not check out our piece about every Marvel movie on Disney+?
1. Ratatouille (2007)
It's a comedy all about a rat who goes by the name Remy and dreams of becoming a chef. He attempts to achieve his unlikely goal by forming an alliance with a Parisian restaurant's garbage boy. The movie's titles refers to the French dish ratatouille (which is served up at the end of the movie), as well as a play on words with the fact that Remy is a rat.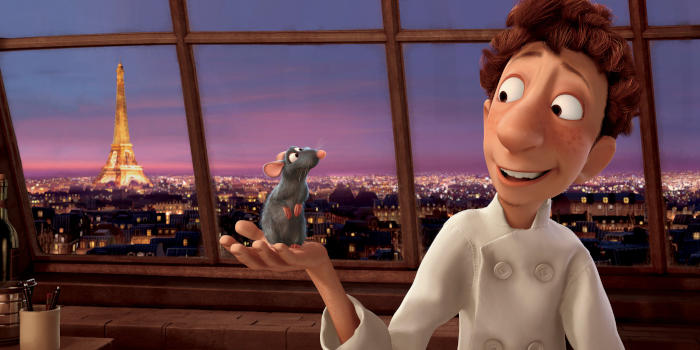 Ratatouille was directed by Brad Bird and features the voices of Patton Oswalt, Ian Holm and Lou Romano.
A delightful movie with an unlikely main character, Ratatouille has a warm glow that looks as beautiful as any Pixar offering. It's both touching and enchanting – and you'll absolutely fall in love with its rodent star.
2. Toy Story 4 (2019)
Suffice to say, the 'worst' Toy Story movie is still a very fine Pixar movie! Toy Story 4 was directed by Josh Cooley and features the voices of Tom Hanks, Tim Allen and, for this installment only, Keanu Reeves.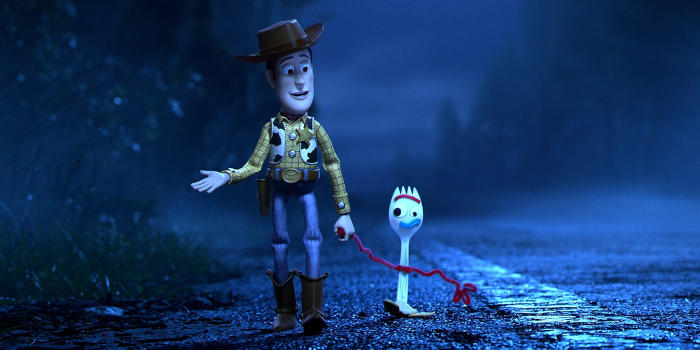 The comedy movie sees a new toy called "Forky" joining Woody and the gang, as they embark on a road trip alongside friends both old and new. learning just how big the world can be for small toys.
If this does end up being the last movie in the Toy Story saga, Toy Story 4 is a more than fitting conclusion to it. It reinvigorates the franchise with an adventure in the mould of an Indiana Jones flick, while still maintaining its heart. Featuring shrewd schemes and daring adventures, it's both emotional and a blast from beginning to end.
3. The Incredibles (2004)
The movie is set in a fictitious version of the 1960s and follows Bob and Helen Parr, a couple of superheroes known as Mr. Incredible and Elastigirl. They attempt to live a quiet suburban life with their three kids by hiding their powers, in accordance with government orders. But Bob's desire to help people draws the Parrs into a conflict with an enemy who turns out to be a vengeful fan.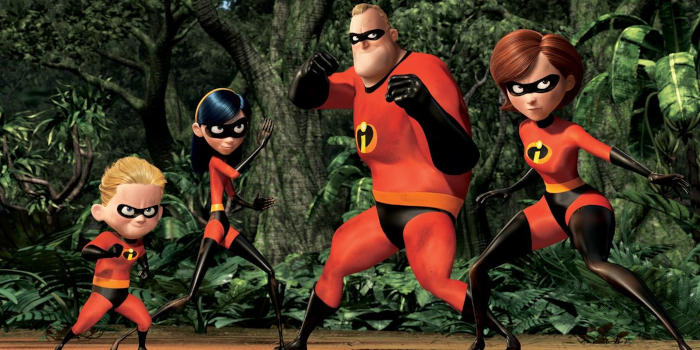 Featuring the voices of Craig T. Nelson, Holly Hunter and Samuel L. Jackson, The Incredibles is a superhero movie directed by Brad Bird.
This is an incredibly fun and witty movie that's teeming with action. The best compliment it can be given is that it's right up there with the very best live-action superhero movies – with the final fight in particular being brilliant. Perhaps it's due to the fact that Pixar's action isn't bound by the laws of physics that makes it so darn fun?!
4. Coco (2017)
It's about a 12-year-old boy called Miguel who accidentally gets transported to the Land of the Dead. There, he seeks the help of his great-great-grandfather – a deceased musician – in order to return to his family among the living and to have his family's ban on music reversed.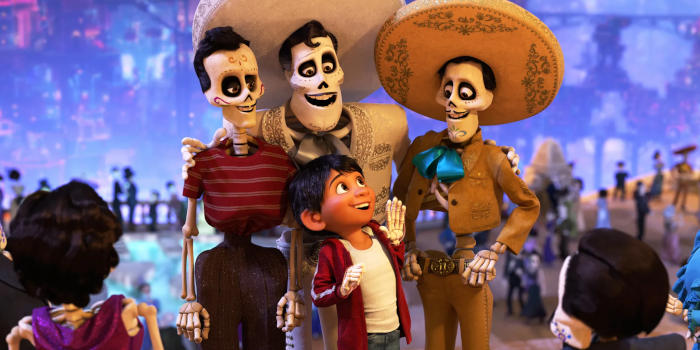 A fantasy movie directed by Lee Unkrich, Coco features the voices of Anthony Gonzalez, Gael García Bernal and Benjamin Bratt.
Another visually-rich and highly imaginative movie, Coco takes an impactful but family-friendly approach to questions of culture, family, life and death. It's a deeply affecting story with lots of spirit. But, above all else, it's incredibly entertaining.
5. Inside Out (2015)
A very imaginative movie, Inside Out is set in the mind of a young girl named Riley, where five personified emotions – Joy, Sadness, Fear, Anger and Disgust – attempt to lead her through life, as both she and her parents adjust to living in San Francisco, having moved there from Minnesota.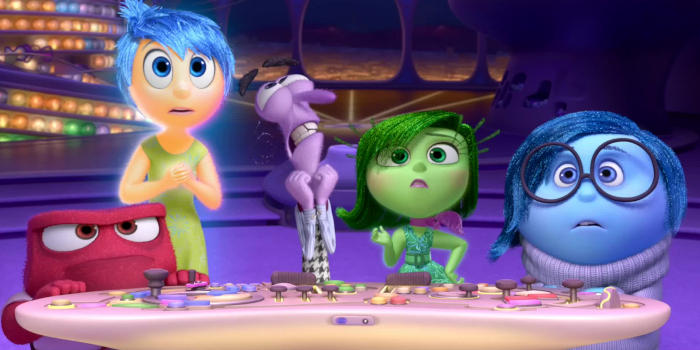 Inside Out is a comedy movie directed by Pete Docter and featuring the voices of Amy Poehler, Bill Hader and Mindy Kaling.
Exceptionally clever and gorgeously animated, this movie's main theme is teamwork, which it gets across perfectly. A prime example of that comes when Joy and Sadness realize it's because of each other that they exist – Riley can't experience joy without having experienced sadness. With a brilliant script and some truly inspired voice performances, it's a movie you simply have to experience.
6. Toy Story 3 (2010)
The third movie in the comedy quadrilogy, Toy Story 3 also ranks as the third best – which still places it high in the Pixar rankings. Directed by Lee Unkrich, the franchise's returning regular voice cast is joined by the likes of Michael Keaton, Whoopi Goldberg and Timothy Dalton for this one.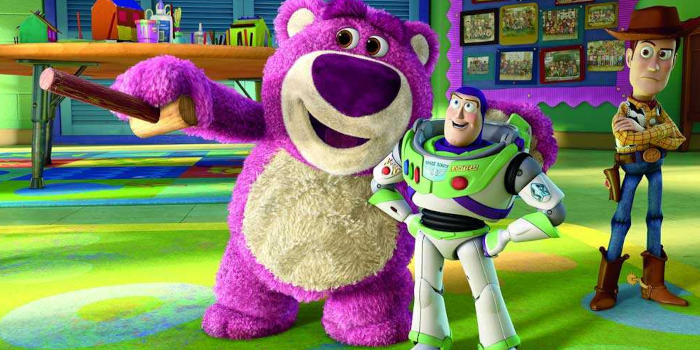 In the movie, the toys' owner Andy – now 17 years old – leaves for college. Woody, Buzz and the other toys accidentally get donated to a day care center by his mother, resulting in the toys having to decide where their loyalties lie.
As funny, emotional and teeming with adventure as you'd expect of the Toy Story franchise, this movie might even end up making you cry. Regardless, it's thoroughly engaging and you'll love it.
7. Up (2009)
Up is about an elderly widower by the name of Carl Fredricksen and a solemn young boy called Russell. By tying thousands of balloons to his house, Carl sets out see the wilds of South America, which has always been his dream, and to fulfill a promise he made to his late wife Ellie.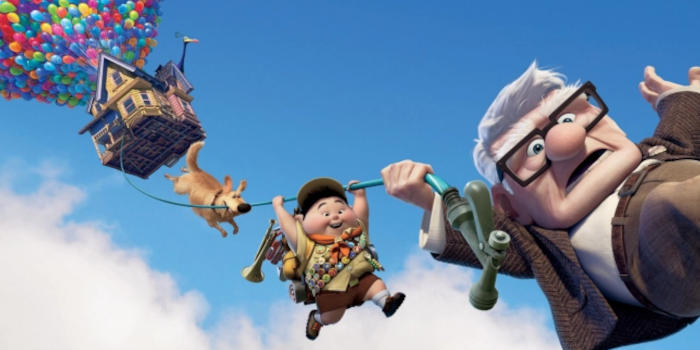 A wonderful adventure movie, Up is directed by Peter Docter and features the voice talents of Jordan Nagai, Ed Asner and Christopher Plummer – the latter two who are both sadly no longer with us.
Up is brilliant. It's a witty and poignant story that will move even the most hardened individuals to tears. Most importantly, however, is the fact that it's a well-crafted movie that's marvelously entertaining.
8. Finding Nemo (2003)
Set largely in the ocean, the movie focuses on an overprotective clownfish named Marlin who searches for his missing son Nemo, who's ended up in an aquarium after being caught by a pair of scuba divers. He's joined by a regal blue tang named Dory who suffers from short-term memory loss.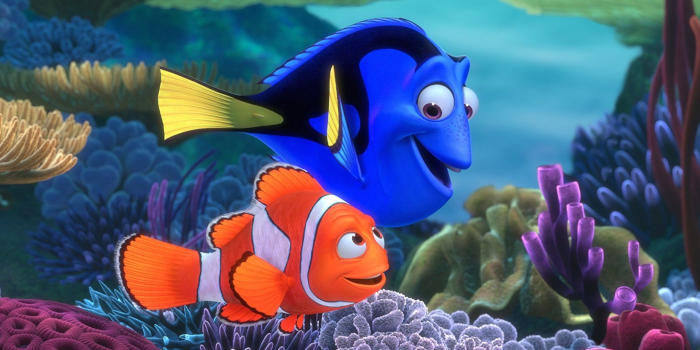 Adventure movie Finding Nemo was directed by Andrew Stanton and stars the voices of Albert Brooks, Ellen DeGeneres and Willem Dafoe.
A lovely movie aided by an esteemed and dedicated voice cast, Finding Nemo will have you rooting for its main characters from the moment you start watching it. It also looks incredible – to the point that you'll feel like you need to hold your breath while watching – and it's both touching and extremely enjoyable viewing.
9. Toy Story 2 (1999)
The movie sees Woody stolen by a toy collector, sending Buzz and his friends into action to rescue him. However, Woody finds himself tempted by the idea of immortality in a museum.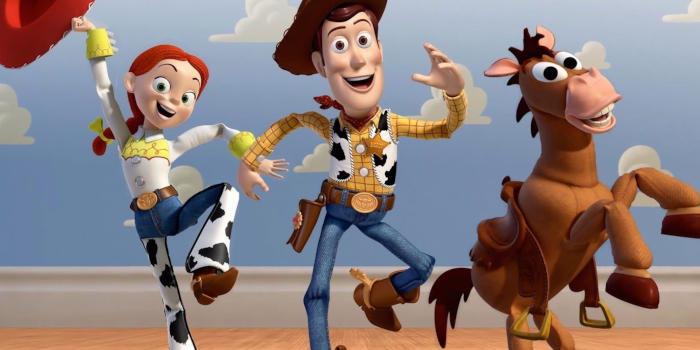 We're back with the Toy Story franchise again – and this time it's the second entry, and the second-best Pixar movie in general (so you can see where this list is going). A comedic hoot, Toy Story 2 was directed by John Lasseter and sees the regular voice cast joined by the likes of Joan Cusack, Kelsey Grammer and Estelle Harris.
It retains the fun spirit of the original while developing its characters even more – something sequels rarely do. Toy Story 2 is a hoot with a lot of heart and you'll be spiritually richer for watching it.
10. Toy Story (1995)
The original Pixar movie, Toy Story still remains the best. A brilliant comedy, it was directed by John Lasseter and features the regular Toy Story cast, including the likes of Annie Potts, John Ratzenberger and Wallace Shawn.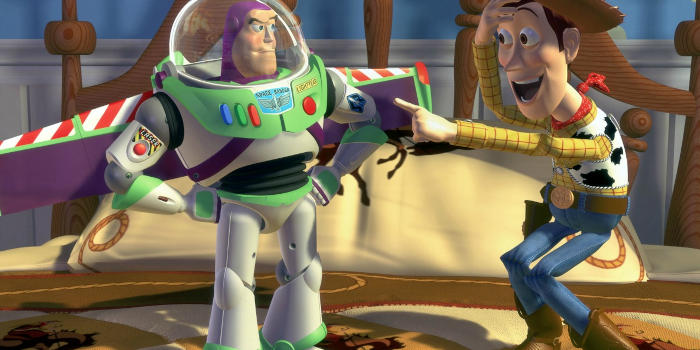 The story revolves around the relationship between an old-fashioned pull-string cowboy doll named Woody and a more modern astronaut action figure called Buzz Lightyear. They go from rivals to friends and work together to be reunited with their owner, Andy.
This is as good as an animated movie can be. Being the first ever entirely computer-animated movie meant was innovative at the time – and it remains just as impressive and compelling to watch today. It reveled in its simplicity. It wasn't convoluted, it only had around three settings, and it introduced a range of characters who are still relevant today. But what makes Toy Story truly special is its blending of childish and mature themes. No animated offering has surpassed it in that sense. It's a truly sublime production.
Here's the kicker: every single Pixar movie is actually on Disney+. So, in addition to those listed above, you'll also find the following: A Bug's Life, Monsters, Inc., Cars, WALL-E, Cars 2, Brave, Monsters University, The Good Dinosaur, Finding Dory, Cars 3, Incredibles 2, Onward, Soul and Luca.
Now that you're done here, why not check out our piece on Amazon's upcoming Lord of the Rings series and our list of the best comedy movies on NOW?