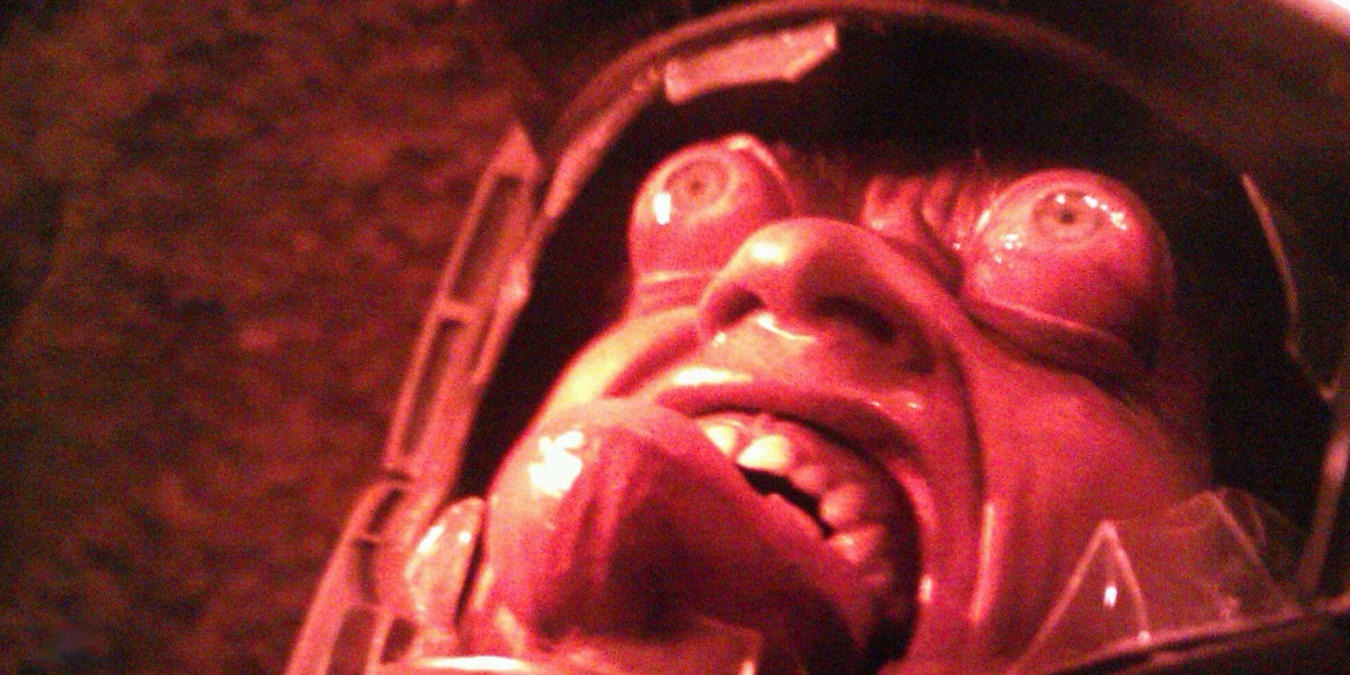 The 1990s were a great time for movies, with everything from great action and disasters flicks to animated offerings and hilarious comedies. It's always nice to take a nostalgic trip down movie memory lane and indulge in a good 90s movie.
Netflix has an ample catalogue of movies from that decade – and we're going to take you through some of the best ones the popular streaming service currently has to offer.
While you're here, why not take a look at our list of every Marvel movie currently on Disney+ and our piece about the best comedy movies on NOW?
1. Dances With Wolves (1990)
Dances With Wolves is based on Michael Blake's acclaimed 1988 novel of the same name by, which tells the story of Union Army Lieutenant John J. Dunbar, as he travels to the American frontier to find a military post and interacts with a group of Lakota people.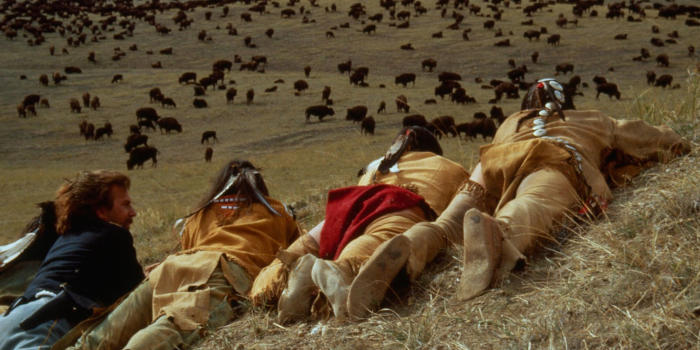 The cinematography alone makes this movie worth watching – it's absolutely incredible. It also happens to have a wonderful, grand and sensitive story that's a joy to behold. It really was no surprise that it was nominated for 12 Academy Awards and won seven – including the prestigious Best Picture gong.
It was directed by Kevin Costner, who also stars in it alongside Mary McDonnell and Graham Greene.
2. Léon: The Professional (1994)
Léon: The Professional – which is also called The Professional or simply Léon depending on where in the world you are – is about a professional hitman who reluctantly takes in a 12-year-old girl when her family is murdered by a corrupt Drug Enforcement Administration agent.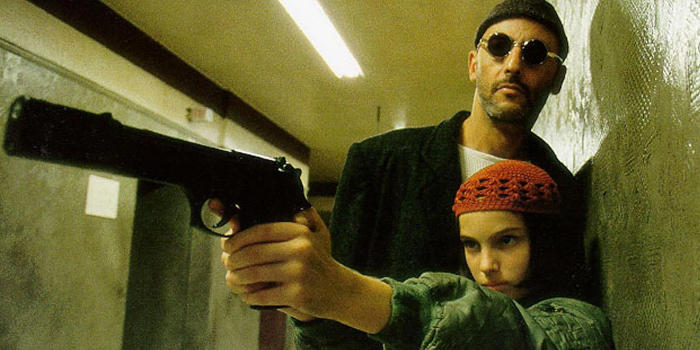 This is one hell of a stylish movie. It combines top class wit and graphic violence impeccably. The three leading actors give fantastic performances, with Jean Reno leading the way brilliantly, Natalie Portman being unbelievably mature and confident in her first movie appearance, and Gary Oldman being absolutely psychotic in the most marvelous way.
This action-thriller was directed by Luc Besson.
3. The Piano (1993)
A mid-19th century period drama, The Piano is about a psychologically mute Scottish woman who travels to a remote part of New Zealand with her young daughter – and prized piano – following her arranged marriage to a wealthy landowner. However, she soon becomes lusted after by a worker on the local plantation.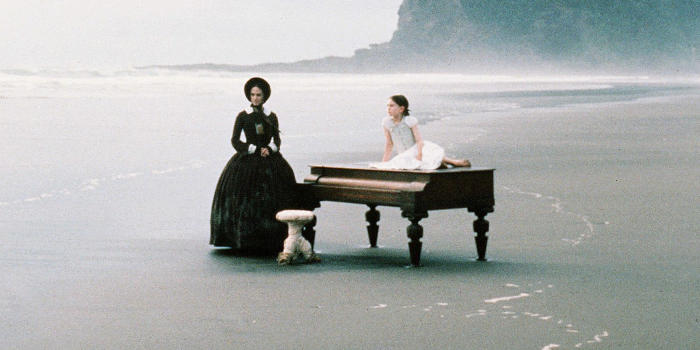 While The Piano is strange and haunting, it's also powerful, evocative and incredibly beautiful. Unsurprisingly, it was nominated for eight Academy Awards, winning three – including Best Supporting Actress for a then-11-year-old Anna Paquin in her acting debut.
It was directed by Jane Campion and stars the likes of Holly Hunter, Harvey Keitel and Sam Neill.
4. Clear And Present Danger (1994)
Based on Tom Clancy's 1989 novel of the same name, Clear and Present Danger is a sequel to 1990's The Hunt for Red October and 1994's Patriot Games. The movie follows Clancy's character, CIA Analyst Jack Ryan, as he gets drawn into an illegal war fought by the United States government against a Colombian drug cartel.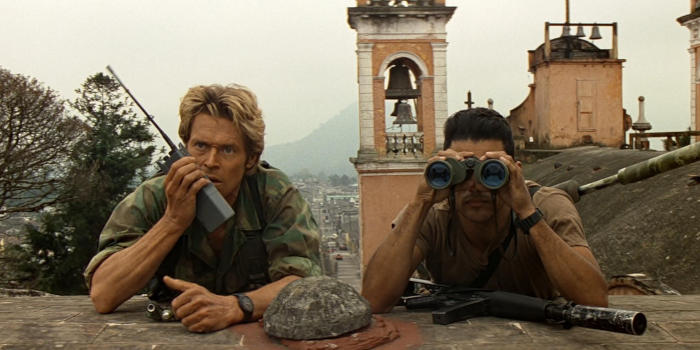 Absorbing, tense and sharp, Clear and Present Danger is an incredibly detailed movie with an enthralling plot and plenty of break-neck action. Harrison Ford is at his charming and exhilarating best here – and that alone makes it worth a watch.
This action-thriller was directed by Phillip Noyce and stars Harrison Ford and Willem Dafoe.
5. As Good As It Gets (1997)
The movie sees its three main stars playing a single mother and waitress, a misanthropic author, and a gay artist, as they form the most unlikely of friendships after the artist is assaulted and nearly killed during a robbery.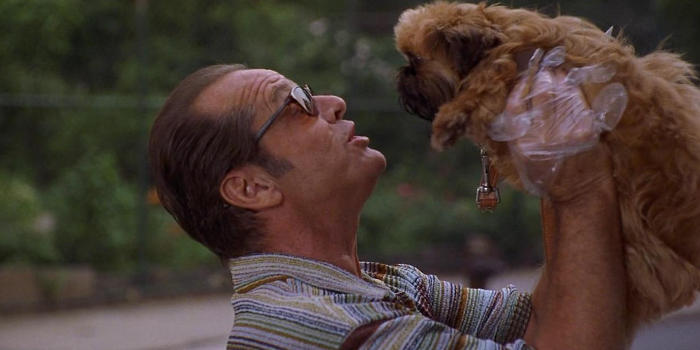 Nominated for seven Academy Awards, As Good as It Gets won two in the form of the Best Actor and Best Actor gongs for Nicholas and Hunt respectively. It's a funny, excruciating, beautiful and emotional movie full of intelligent dialogue and exceptional acting.
This romantic comedy-drama was directed by James L. Brooks and starred Jack Nicholson, Helen Hunt and Greg Kinnear.
6. The Exorcist III (1990)
Set 15 years after the original movie – and, importantly, ignoring the events of 1977's Exorcist II: The Heretic – it follows a character from the first installment, Lieutenant William F. Kinderman, who investigates a series of demonic murders in Georgetown that seem to have the hallmarks of a deceased serial killer known as the Gemini.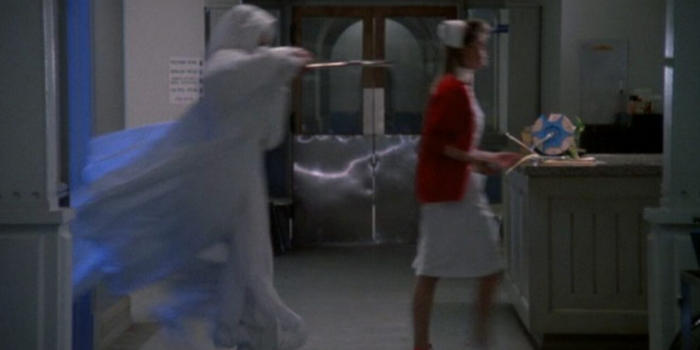 This movie represents a return to form for the terrifying franchise, succeeding in stimulating both the viewer's intellect and adrenaline. It's witty, classy and shrewd – and it has one of the most intense jump scares in movie history.
The Exorcist III was directed by William Peter Blatty – the same man who directed the classic original movie in the franchise. It stars George C. Scott, Ed Flanders and Jason Miller.
7. Malcolm X (1992)
It's all about the titular African-American activist Malcolm X AKA Malcolm Little and is based largely on Alex Haley's 1965 book, The Autobiography of Malcolm X. Key events dramatized in the movie include his criminal career and incarceration, his conversion to Islam, his marriage to Betty X, his re-evaluation of his views concerning white people, and his eventual assassination on February 21 1965.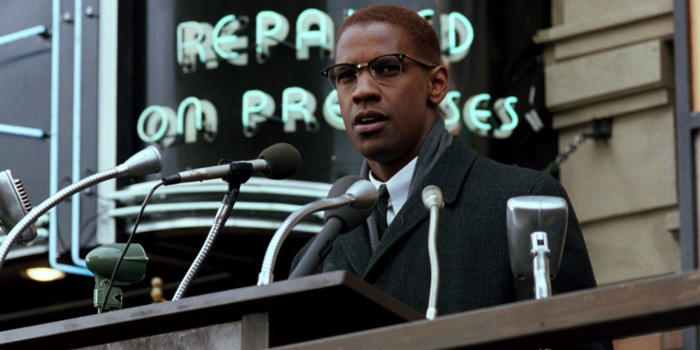 The movie was nominated for two Academy Awards, but failed to win any. However, it's incredibly nuanced and Denzel Washington delivers a hugely impressive and powerful performance.
8. Titanic (1997)
Set aboard the ill-fated RMS Titanic, the movie incorporates both historical and fictionalized aspects of the day it sank on April the 15th in 1912. It follows Jack Dawson and Rose DeWitt Bukater – members of two very different social classes – who fall in love while on board the ship.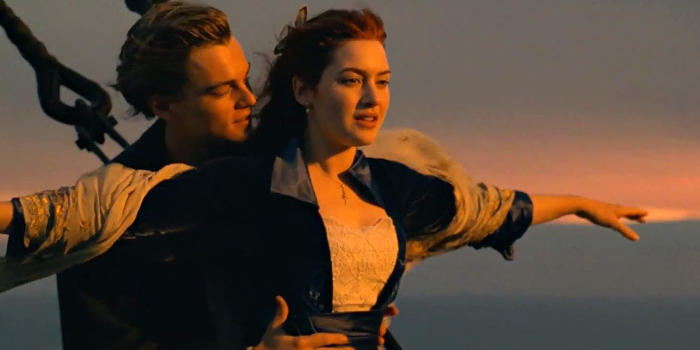 Strongly acted, beautifully crafted and meticulous in its details, Titanic is a triumph in almost every aspect of its production. This movie is something you experience rather than just watch. However, while it's an incredibly enjoyable and satisfying watch, it's also a real tear-jerker.
Directed by James Cameron, Titanic is an epic romance and disaster movie starring Leonardo DiCaprio and Kate Winslet. It was the highest-grossing movie of all-time until Avatar usurped it in 2009.
9. Total Recall (1990)
It's about a construction worker called Douglas Quaid who inadvertently finds himself mixed up in an espionage plot on Mars. Bizarrely, he's also unable to determine if the experiences are real or the result of memory implants.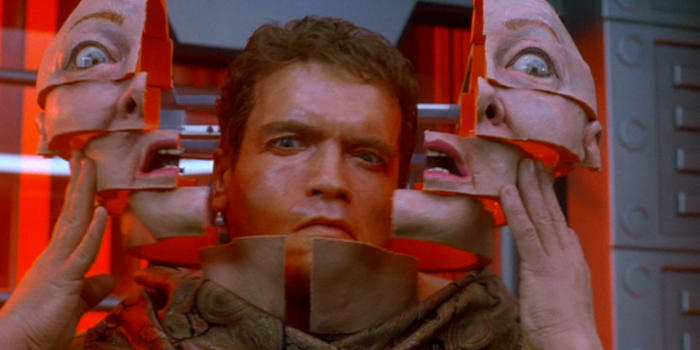 Total Recall is funny, smart, fast-paced, energetic and absolutely action-packed. Arnie gives a performance that actually showcases his talent as an actor, which is nice. Incidentally, avoid the 2012 remake of this movie like the plague – it's absolutely terrible!
Directed by Paul Verhoeven. It stars Arnold Schwarzenegger, Sharon Stone and Michael Ironside.
10. Under Siege (1992)
The movie is all about a former Navy SEAL who, while working on board as a culinary specialist, finds himself having to stop a group of mercenaries hellbent on causing chaos on the U.S. Navy battleship Missouri.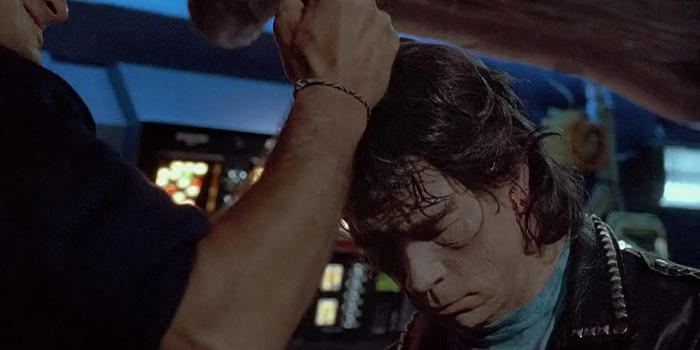 It's 90s action at its insane best. This movie makes the most of its confined setting with some wonderful scenes of intimate action – the knife fight is particularly memorable. Under Siege is the only Steven Seagal movie to be nominated for Academy Awards – although it failed to win in either of the two categories it was put forward for.
Now that you're done here, take a look at our piece about Malignant: possibly the craziest movie of 2021.