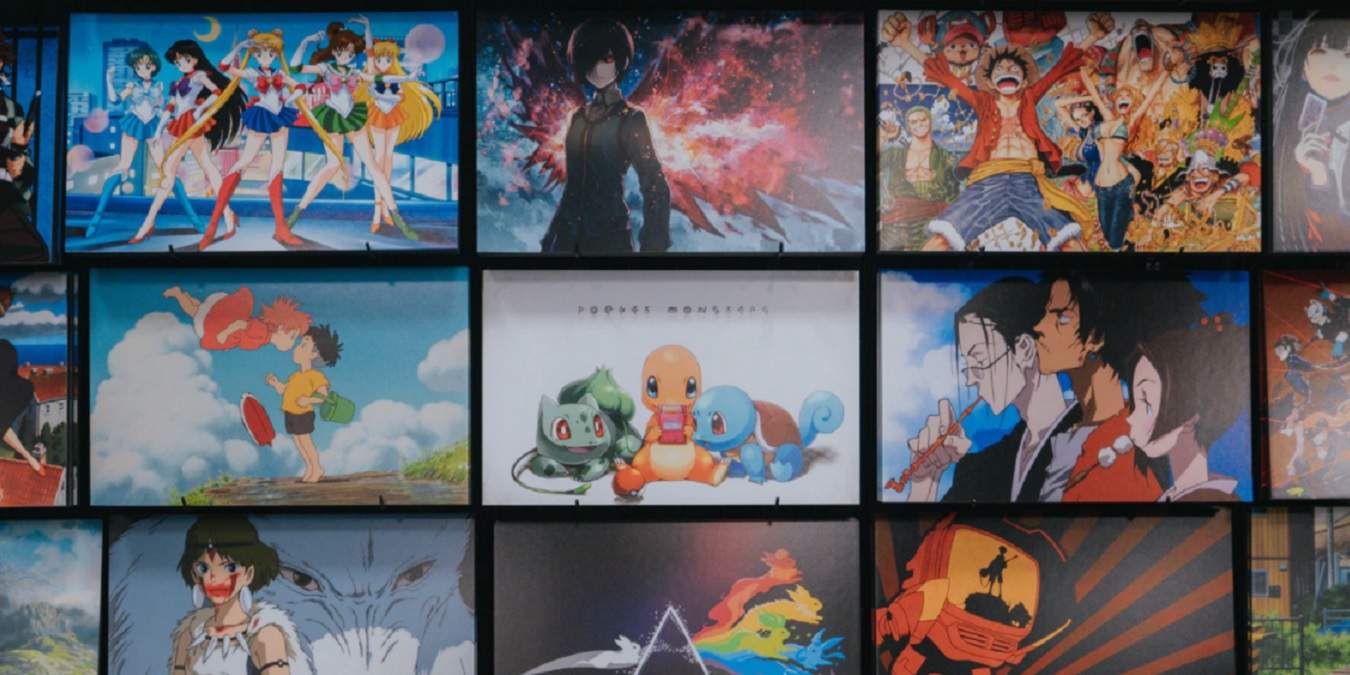 You don't have to resort to random, sketchy sites to watch anime. Instead, there are a wide variety of safe and legal places to watch your favorite shows and movies. While some offer free options, others do require a premium subscription.
Need some anime inspiration for your next watch? Check out our top picks for the best anime movies of all time.
1. Crunchyroll
Crunchyroll is the go-to destination for watching anime legally around the world. Like most streaming services, licensing agreements mean that some shows and movies aren't available in every country Crunchyroll is available in. The service is constantly updated with new episodes, series, and movies.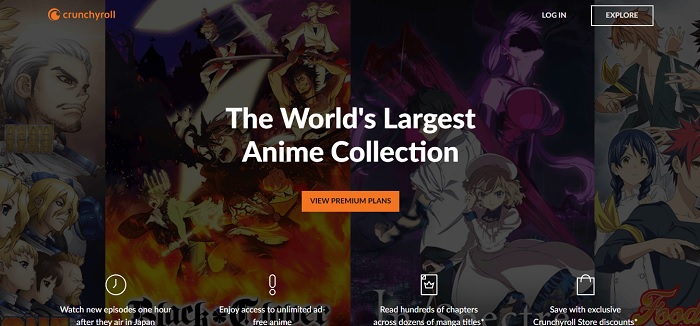 While you can watch many titles for free with ads, the premium plan (starts at $7.99) gives you ad-free access to shows just an hour after they air in Japan. You also get to dozens of manga titles included.
2. Funimation
Funimation is just as popular as Crunchyroll and constantly growing. In fact, the popular Anime Lab platform is merging with Funimation. Get current episodes, classic favorites, and all the subs and dubs you could ever want starting at $5.99/month. Shows and movies are ad-free with premium.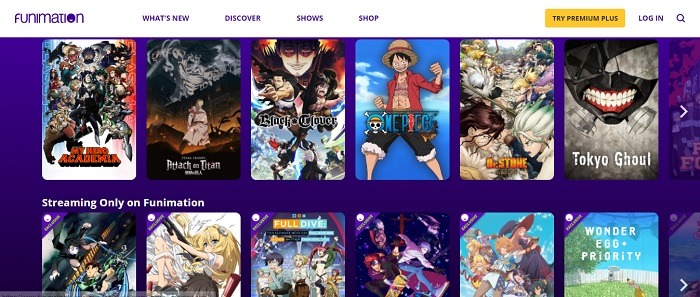 However, many episodes are completely free as long as you don't mind the ads. Some newer shows and exclusives are only available with a premium plan. Some plans also give you a discount on any Funimation shop products.
3. Hulu
You might be surprised to realize Hulu is one of the best sites to watch Anime. While the catalog isn't quite as extensive as Crunchyroll or Funimation, you'll still find plenty to binge. Hulu has an entire anime section for you to pick out both old and new favorites.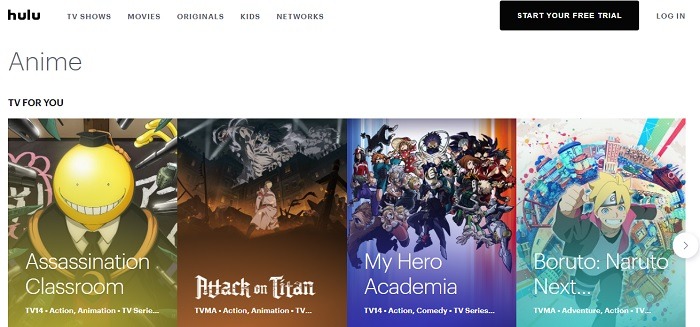 While nothing's free on Hulu, ad supported plans start at just $5.99/month. There's even a 30-day free trial. Plus, you get access all of Hulu's other movies and shows too. For ad-free access, it's just $11.99/month.
4. Amazon Prime Video
Often, major streaming services are overlooked when it comes to where to watch anime online. While you can buy movies, series, and individual episodes on Amazon, many anime titles are included with Amazon Prime Video. While the selection is a bit limited for many hardcore fans, it's a great option if you already have Amazon Prime.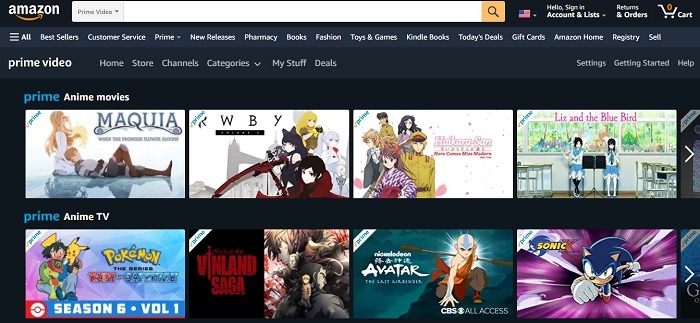 Prime is available for $12.99/month and gives you other perks, such as 2-day free shipping.
5. Netflix
Naturally, a list of best sites to watch anime wouldn't be complete with including the streaming giant Netflix. The selection is better than Amazon and titles are even sorted based on age so you're not stuck sorting more adult titles from kids' shows. Plus, you'll even find Netflix originals.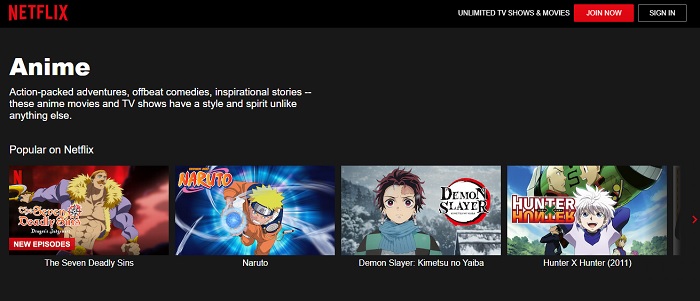 And if you are wondering which anime to watch on Netflix, we have curated the best Anime on Netflix.
Just like with Hulu and Amazon, you get the added benefit of Netflix's entire streaming library in addition to anime. It's a good option if you want an all-in-one streaming solution. Plans start at just $8.99/month.
6. Anime-Planet
Anime-Planet is one of the best sites to watch anime with over 45,000 legal episodes. The best part is it's free to watch. You only have to sign up in order to create watchlists and keep your place when watching.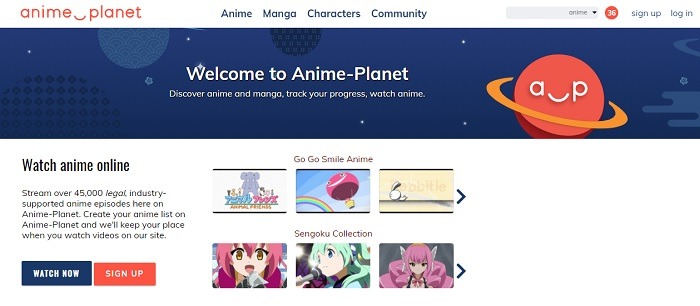 There's also a social aspect to interact with fellow fans. Plus, get access to free manga as well. While you won't the latest or exclusive shows, the collection is still impressive for a free site. There will be some ads. You can also support Anime-Planet on Patreon to help keep the site growing, but it's not required.
7. GoGoAnime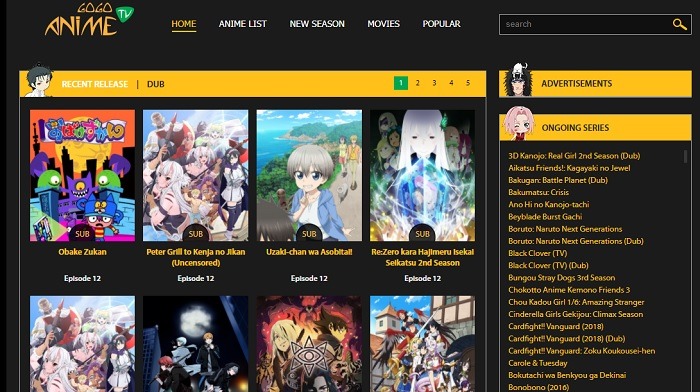 GoGoAnime is one of the more popular free sites to watch anime. There are multiple ways to filter the massive catalogue to find just what you want. Or, just browse around to find something new. You'll even find uncensored content. Despite the sort of dated looking site, it's well worth checking out to find old favorites or discover a new one.
8. Tubi TV
Tubi TV is a free streaming service offering a wide variety of shows and movies, including anime. You'll find a nice selection of anime ranging from the 80s through 2019. Obviously, you might not get the newest series and episodes, but if you want to watch an old favorite or explore something you never got a chance to watch years ago, Tubi probably has you covered.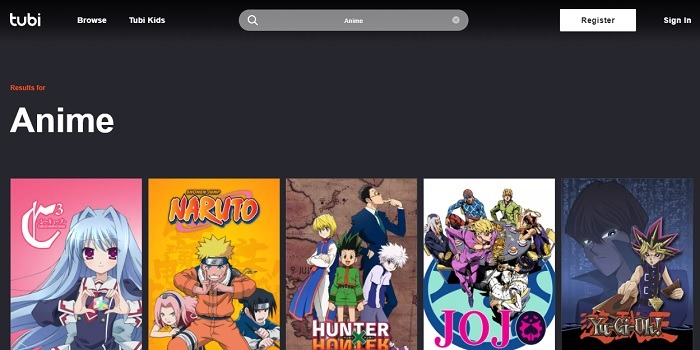 Plus, it's free, so there's nothing to lose. All you have to do is create a free account to get started.
9. VRV
VRV is a little different than other sites on this list. It combines multiple "channels" or services into one service, including Crunchyroll. You get ad-free access to original anime, the newest episodes of current shows, and much more. It's just $9.99/month for access to Crunchyroll, Cartoon Hangover, HIDIVE, Mondo, Rooster Teeth, and VRV Select.
It's a nice package deal, and one of the best sites to watch anime, if you want a bigger variety and more than just anime.
10. HIDIVE
HIDIVE combines classics with exclusive originals to bring you an impressive catalogue of anime. Enjoy uncensored content and dubs. While there is a 30-day free trial, the service costs $4.99/month.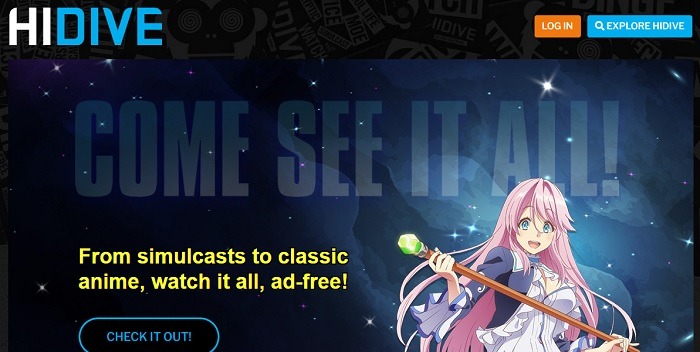 Anime Network used to offer streaming, but no longer supports it. All streaming from Anime Network has now moved to HIDIVE.
I would have included this site higher on the list, but it's glitchy at times. Sometimes, when trying to view on a computer, there's an endless loading cycle. An hour later, everything works fine. So, try the free trial to see how well it works for you.
Odds are, no matter what your favorite anime might be, you'll find it on one of the above sites.
11. 9Anime
One great (and free) site that gives you access to all your favorite anime is 9Anime. Millions of happy viewers enjoy streaming anime through this site every year. They offer a wide range of anime genres, including the usual round-up of Action, Comedy, Drama, Romance, etc., while also throwing in some more anime-specific genres like Samurai, Demons, Shounen Supernatural, Shoujo etc.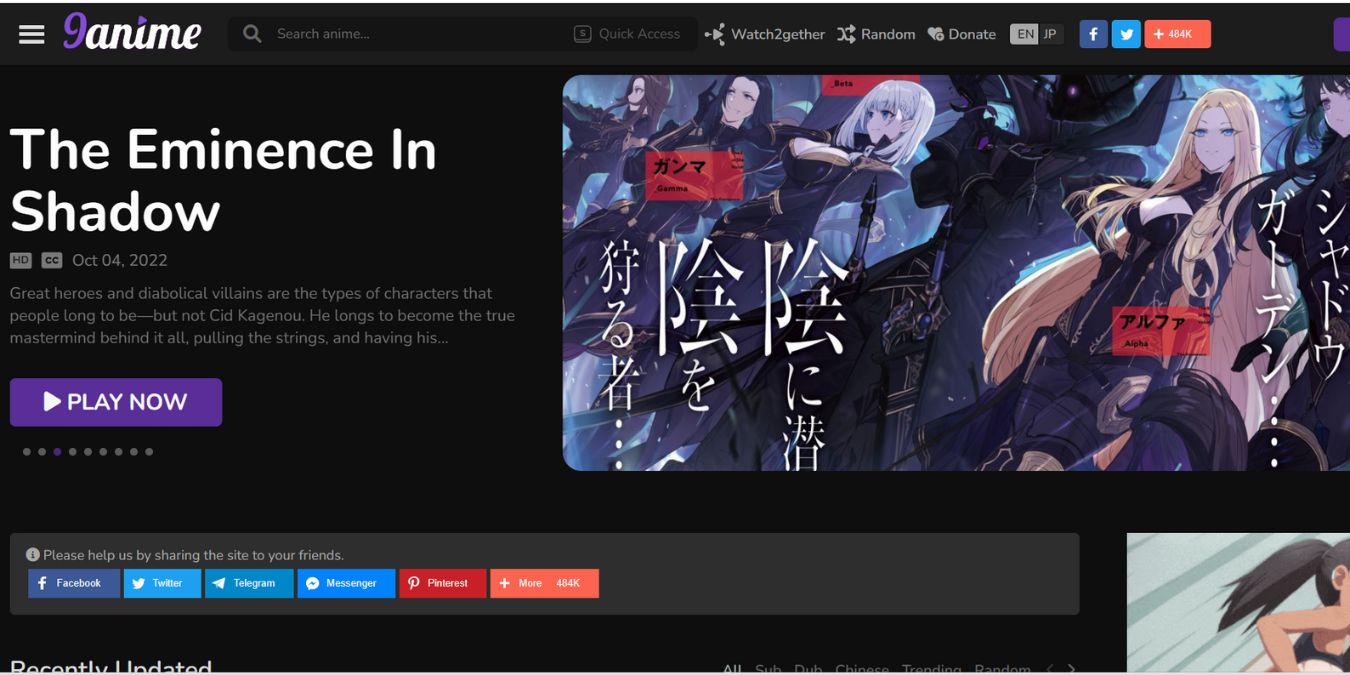 They're pretty good at staying updated with the latest anime shows and movies and offer HD quality and a reasonably fast download speed. The downside is that the site isn't as accessible globally as many others we've listed. You may struggle to get online with them. In addition to that, there are a lot of ghost 9Anime sites featuring the name but none of the anime. Just be careful which domain you're visiting – 9anime.to is the official site; anything with a different domain name is fake with no connection to the real one.
If you prefer to watch movies instead of anime, check out some of the best movies you can watch on YouTube.