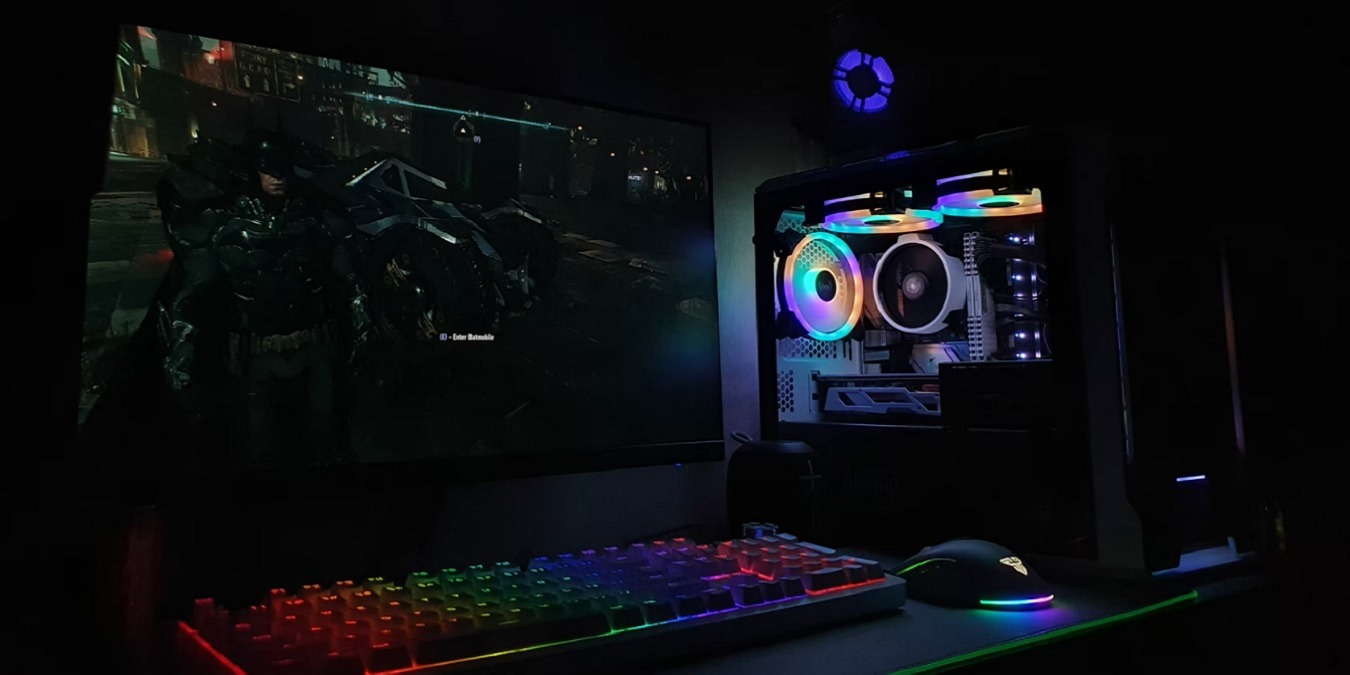 Maybe you've always dreamed about building the most epic gaming PC ever created. But, wait! You have a budget or can't find the one part you wanted most (most likely a high-end GPU in these days of relentless crypto mining). Now what? Why, turn to online communities dedicated to PC gaming and computer hardware, of course!
These friendly techies are more than happy to inspire you and help you build a gaming PC.
While you're here, check out the best Steam games of 2021.
1. r/BuildaPC
Need a supportive community for inspiration and guidance when building any type of PC? Make the Build a PC subreddit your first stop. From asking simple questions in the daily Simple Questions thread (always pinned to the top) to figuring out the best options for a budget build, there are always people around to help. In fact, there are 4.8 million members.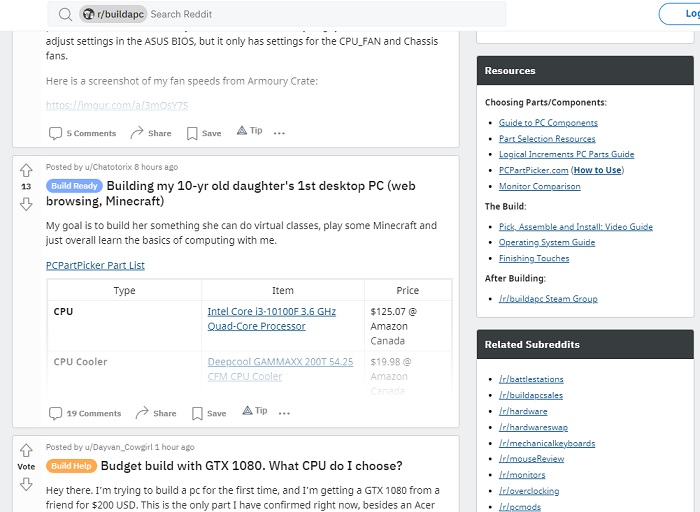 To get started quickly, check out the Resources section with guides covering everything from choosing parts to overclocking, finishing touches, and that eternal debate of fan placement inside your PC case. You can even join the partner Steam Community.
A few other highly useful subreddits include r/BuildaPCforMe and r/GamingPC. With r/BuildaPCforMe, you ask for a recommended build by answering questions on this template (which is also linked to in the Requester Rules section in the subreddit). If you're starting from scratch and really have no idea where to start, this can be a better option than just going to r/BuildaPC. The latter is all about gaming PC hardware and showing off your sweet builds.
2. Tom's Hardware
While Tom's Hardware isn't just dedicated to building gaming PCs, it is one of the best forums online for computer hardware questions. The forum's broken down into sections for individual components, operating systems, PC gaming, home entertainment hardware, and much more.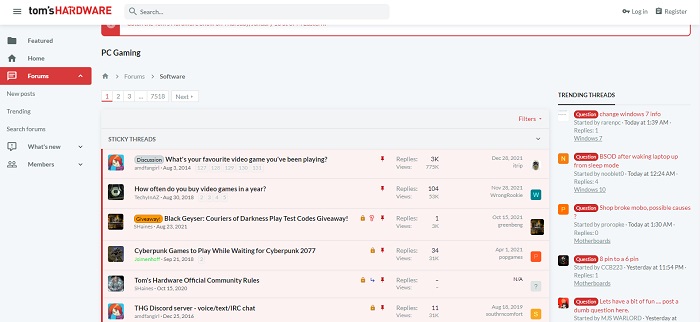 The active community of over two million members is always ready to help you answer any question about the best parts to use and even how to assemble everything correctly. It's also ideal for troubleshooting after a new build or if you're having any hardware or software issues with your gaming PC. For instance, this thread solves an FPS drop problem while gaming, there's also a post on low FPS without any CPU or GPU issues, or this one that talks about trying to get a PC running normally again that has several different problems.
3. AnandTech Forums
As one of the oldest Internet forums you can still visit, the Anand Tech forums are ideal if you're stuck during the build process. Or, maybe you just finished, started up your PC and things aren't quite going right. Either way, this community likely has the answers you need.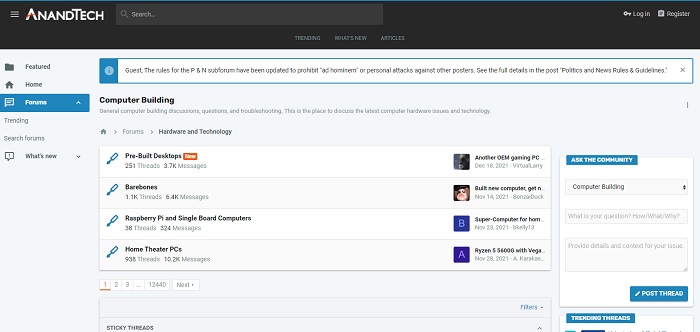 The forums cover all types of computer systems, even single-board computers like the Raspberry Pi. If you're starting completely from scratch, check out the Barebones section for troubleshooting advice and build guidance. You'll also find helpful PC building threads on configuring your gaming PC for optimal performance. Browse or post your own question. It's an old, but still very active community.
4. IGN Boards
You may already visit IGN for the latest gaming news, but if you've never checked out the IGN Boards, you're missing out. For help building a gaming PC, give the IGN PC board a try. While there's plenty of discussion about PC games, you'll also find threads dedicated to PC building and the latest PC hardware (like Nvidia's RTX 3090 Ti GPU) you might want to use in your new build or upgrade.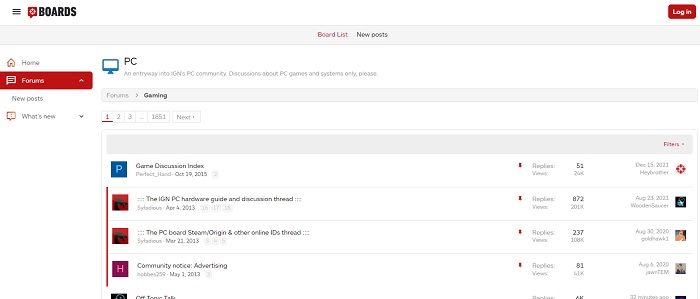 Even if you're building from scratch, feel free to ask a question and get advice. For example, this thread on a new build discusses the pros and cons of different components and helping the OP build a better gaming PC. You can also get help when something goes wrong, such as figuring out whether it's a hardware or OS issue when the PC quits working suddenly.
5. PC Guild
PC Guild is a Discord server focused on providing friendly tech support. It's not just for gaming PCs, but if you have any hardware or troubleshooting questions during the process, this community is happy to help. It's also fairly active, so you shouldn't have to wait long to start getting some responses to a post.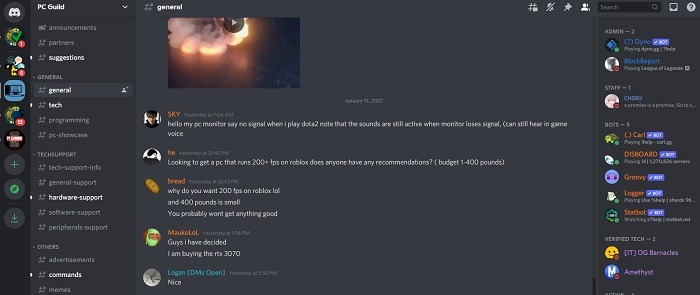 And, once you're all done with your build, show it off! PC Guild encourages you to show off your PC build at any time. You can also just ask general tech questions if you have something non-gaming PC related.
A similar Discord server is Techies Hideaway. It covers PC building, hardware, gaming, and much more.
6. PC Gaming
PC Gaming is another Discord server that's focused on all things PC Gaming (who'd have guessed?). While there are plenty of PC game discussions, anyone trying to build a gaming PC should check out the Technology section to discuss builds, show off your final result, and get troubleshooting advice.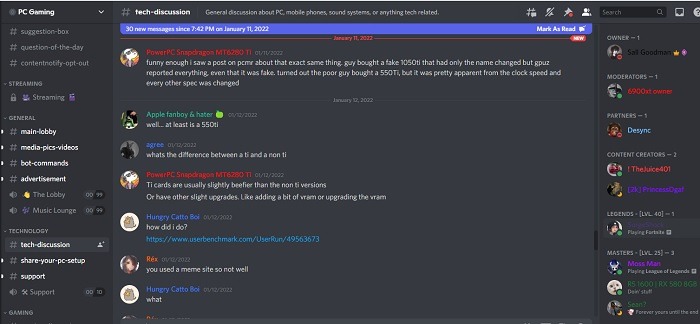 The discussion seems to be more geared towards troubleshooting custom builds rather than actually putting them together. So, if your new build isn't working right, come here.
6. PCMech Community
The PCMech Community is all about building PCs, troubleshooting, networking, mobile devices, and most PC-related topics. It's not the most active community ever, but you can often find answers just by browsing through the threads. Find help with upgrading, choosing an OS, deciding on components, and more.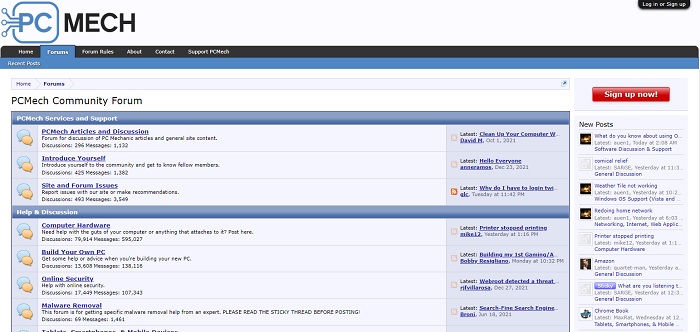 For the purposes of building a gaming PC, check out the Build Your Own PC section, which talks about what you need and how to put it all together. Plus, you can ask a question if you need more help. Or, if your PC's hardware is giving you trouble, head over to the Computer Hardware section.
While you're working on your new gaming PC, check out these classic games that would be perfect with VR. Or, if PC components are too expensive or impossible to find, give cloud gaming a try instead.