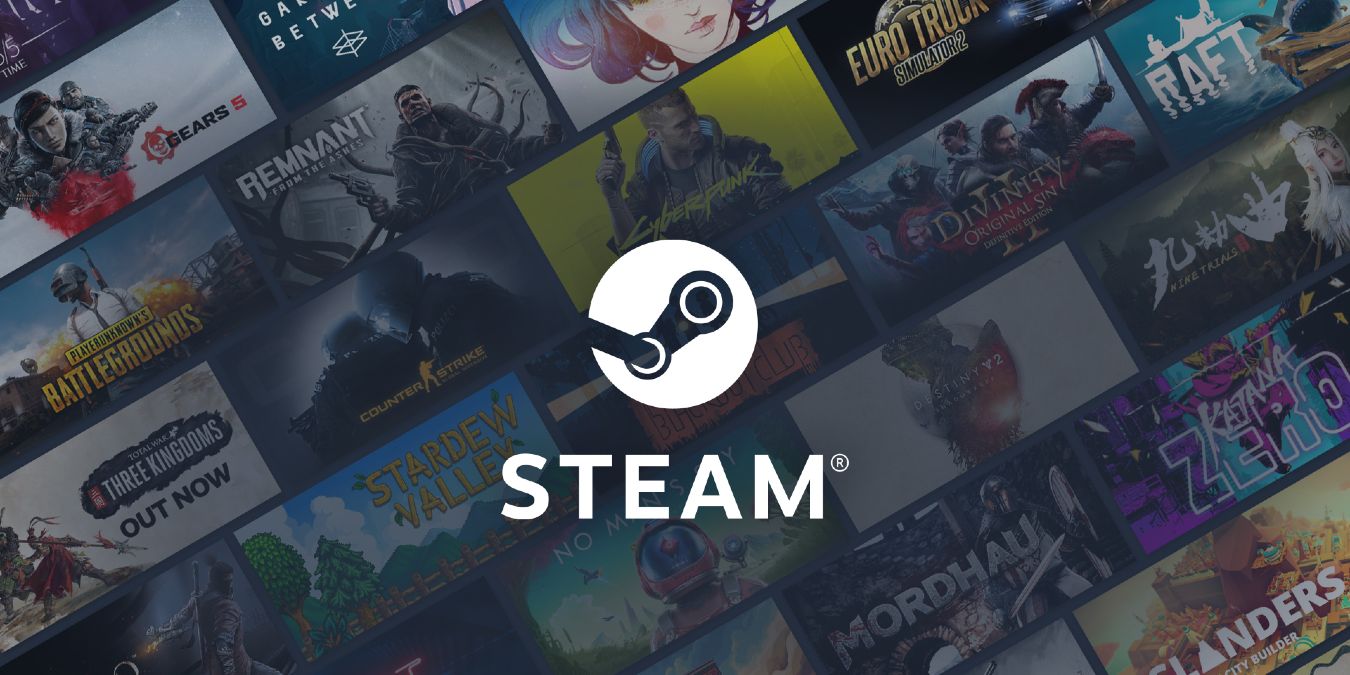 Since its launch in 2006, Steam has become the de facto king of PC gaming while Microsoft went off and dallied around in the console market (before returning to PC with the admittedly excellent Xbox Game Pass for PC). There are about 10,000 games to choose from, so we've decided to whittle it down to the very best of them for you.
Expect everything from MOBAs to RPGs, to games that let you set up a farmstead, to others that let you shoot up a farmstead. Yep, we truly do have it all.
1. Dota 2
For anyone who remotely follows the eSports world, Dota 2 is a staple in the community. The best part is that the title is free to play. Identified as a MOBA (multiplayer online battle arena), millions of players take to this title every day to conquer the battlefield in 5 vs 5 matches, with the goal of destroying the enemy "Ancient" the other team is trying to defend.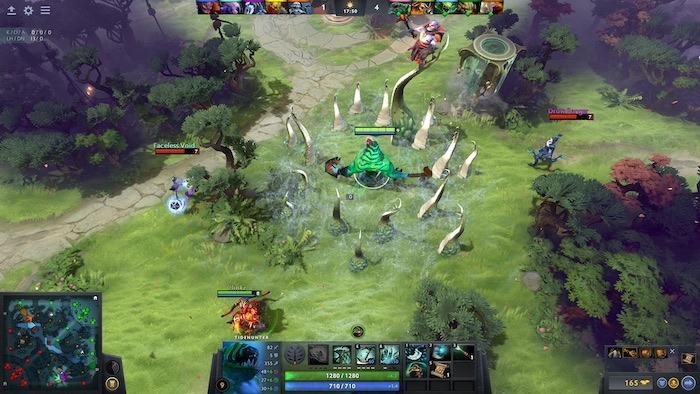 Between choosing the right hero, abilities and items, achieving victory is never going to come easy. Dota's popularity stems from its strategy-based gameplay and even with its learning curve, it's incredibly fun and constantly keeps you coming back for more. League of Legends is a similar, but unfortunately, it doesn't quite offer the complexity that Dota 2 provides its players.
2. Into the Breach
Into the Breach is a mechs-vs-kaiju game that's kind of like what Chess would be if you could push and shove enemy pieces around the board, bumping them into their teammates. Thanks to its roguelite structure, when you die, you need to start all over again.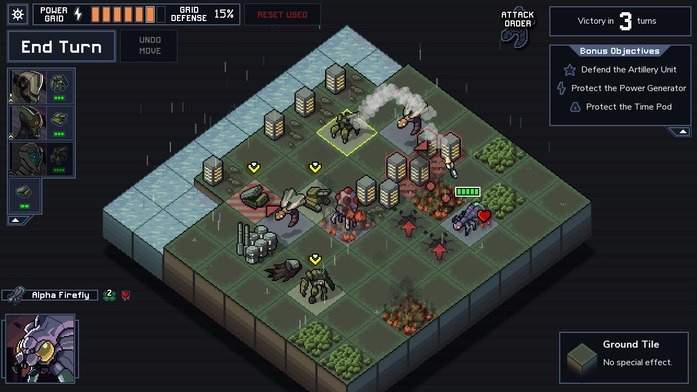 Utilizing your mech squads, each of which has its own special abilities like flying, fire immunity, energy shields and smoke immunity. The game is an exercise of patience and thinking five moves ahead so you don't give your enemy anywhere to go.
3. Red Dead Redemption 2
Arthur Morgan is in some ways, exactly the kind of outlaw you think you would find based on Hollywood's portrayal of Cowboys. He's a flawed man who values loyalty all while being incredibly quick to violence. He doesn't look down at those who look differently from him and yet, he remains incredibly flawed. It's those flaws that helps set the tone for one of the best video games in the modern era.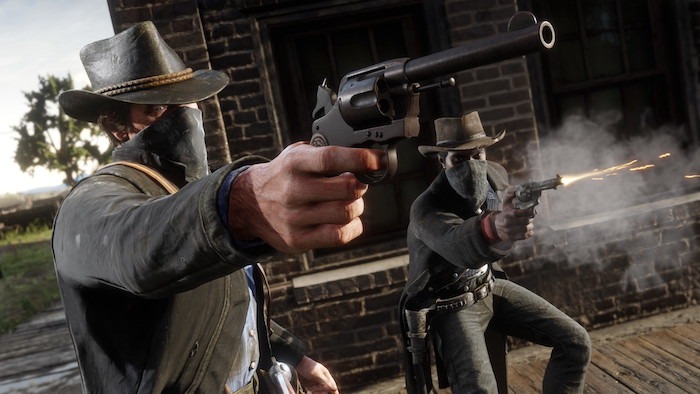 You can and will undoubtedly spend tens of hours playing the story and then spending even more time on the side missions. There are so many hidden joys that you can spend days and days trying to find them all. Want to get a haircut? How about playing poker? Of course you can. Have you ever wanted to drive a train? Just throw the conductor out the window and have at it! It's Grand Theft Auto on a horse, who can say no to that?
4. Stardew Valley
One of the most popular titles on Steam, you play as a strong young whippersnapper who inherits their grandfather's old farm in the titular valley and must rebuild it to its former glory and beyond.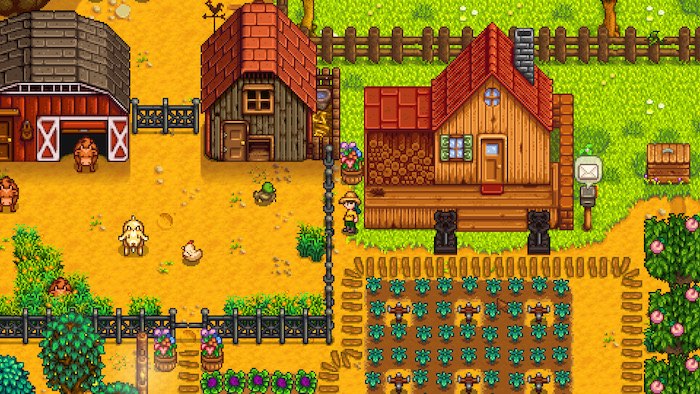 Much like its inspiration Harvest Moon, it's kind of a life sim too, where you find new friends, new love, spend time fishing and build out your ranch. If you want to sink your teeth into a game that you can play for weeks and months at a relaxed pace, then this one's for you.
It's constantly being updated too, with one of the most notable recent-ish improvements being that you can now build out your farm alongside a friend. After a long week of work and after the family goes to bed, there is something incredibly therapeutic about immersing yourself in the Stardew Valley world.
5. Monster Hunter World
In the original of the Monster Hunter franchise, you take the role of a Hunter tasked to hunt down and trap/kill giant monsters that roam the land. You can do it alone or go full-on four-player co-op, the latter of which is arguably the best way to enjoy the game. Single-player is absolutely worth playing, but there is just something about playing co-op that adds a little something extra to the fun meter.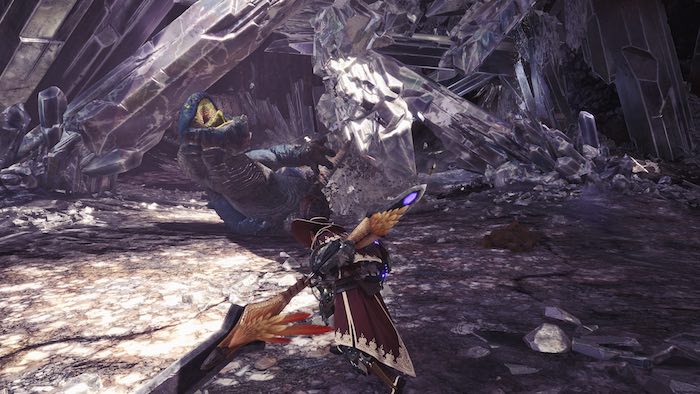 The gorgeous ecosystem is diverse with up to six different regions to explore in the "New World". Within each zone are "Scoutflies" or "glowing" groups of insect-like creatures that help you locate monster tracks or other signs that a predator is nearby. They might remind of you real-world fireflies, except these "Scoutflies" can help save you from searching in the wrong place for your next kill. How do fourteen different weapons sound with which to hunt? It's great that the game allows you to choose your favorite or master them all, it's entirely up to you. It's hunting monsters with friends, what's not to love?
6. Planet Coaster
Taking a step in a different direction, theme park games are always a ton of fun. Once upon a time, Rollercoaster Tycoon might have stolen the theme park sim glory but those days are long behind us. Planet Coaster is a Steam favorite and for all the right reasons. It's up to you to build the most unique, dangerous, wild, crazy rides or try your hand at creating one ride that is all of those things.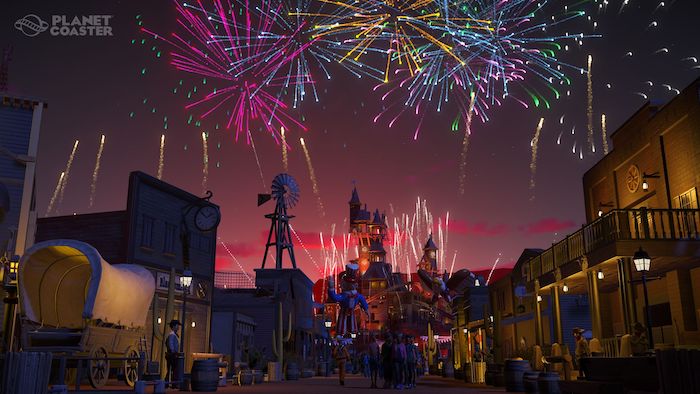 Your work is never complete as you build, design, re-build and re-design every aspect of the theme park of your dreams. Shape nearly everything from food prices to terraforming mountains and lakes, then wrapping your monstrous metal rollercoasters around them. Play serious and aim to create ridiculous fun rides or go the other direction to see if you build the world's most dangerous park.
For someone who has been playing Rollercoaster Tycoon for as long as he can remember, Planet Coaster is a breath of fresh air. It's different enough to forget the loyalty to the other title without sacrificing anything that makes theme park sims great.
7. Celeste
Following up on the excellent Towerfall, but with a single-player focus and poignant story about mental health, Celeste is one of the best 2D platformers of recent years. This single-player game is all about movement and timing, as you incrementally learn new skills and get into a hypnotic flow of climbing, dashing, jumping, and air-dashing to make it through each increasingly difficult level.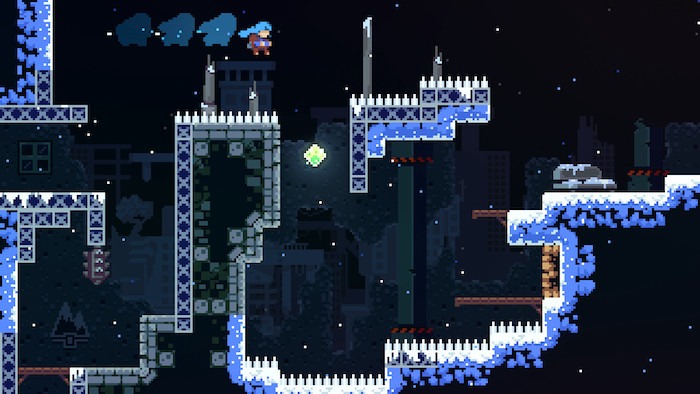 Lightning-fast reflexes are mandatory as is the stomach to take risks and chances around every metaphorical corner. It's going to take all of your platforming skills and plenty of luck to quite literally jump and dash over physical obstacles. Of course, the physical is not your only obstacle as you also need to move past the words and actions of NPC characters who try and keep you from reaching the mountain's summit.
In the 2D platforming world, it's easy to forget that games outside of Mario exist. That is until you play a title like Celeste which keeps with the platforming nature but is so very different. It's those differences that make this game a must-play for any fan of the genre.
8. Civilization VI 
The latest in the massively popular Civilization series has you embark on humanity's well-trodden path from the Stone Age all the way to the Information Age once more.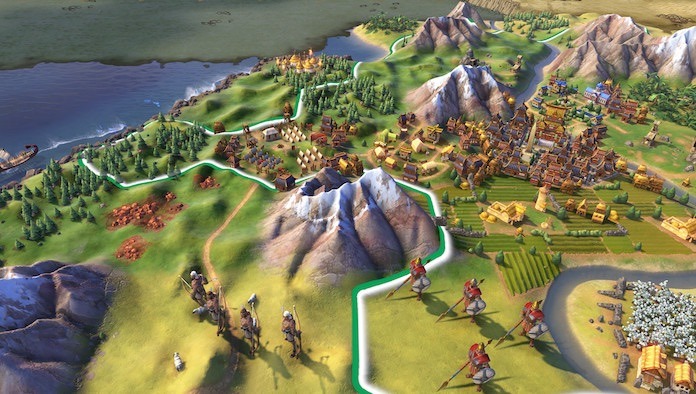 There is just so much to do and explore that you are always learning another strategy or tactic and that's what makes the Civilization series so wildly successful. That is has added multiple expansions adding to the game's replayability. Civ VI is a turn-based strategy game at heart and uses the same hex grid gameplay first introduced in Civ V.
Ultimately, it's up to you to decide diplomacy or war or both. I don't know about you, but there's just something special about winning battle after battle.
9. The Witcher 3: Wild Hunt
Sorry, Henry Cavill fans, there's no cameo appearance here, (at least not without a mod) as you take charge of the Geralt character in this open-world RPG.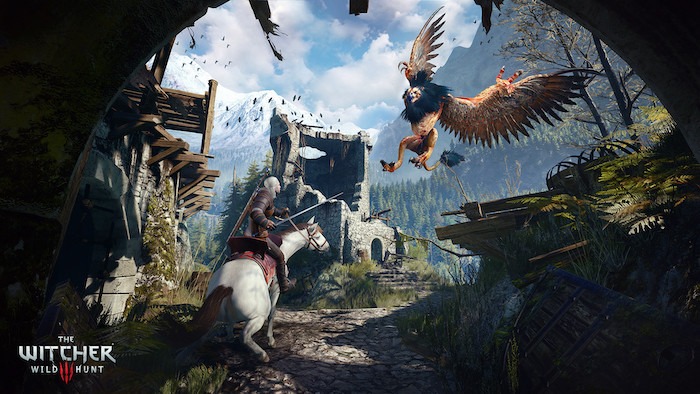 Armed with skills like superhuman strength and reflexes as well as cunning minds, witchers are among the most dangerous monster hunters in the fictional The Witcher 3: Wild Hunt world. What's special about this world isn't just the standard RPG progression, but all the strange and often tragic tales that you stumble upon in its vast open world. The story, right down to the side-quests you carry out for regular folk, is among the richest in gaming.
Sure, there is a story-driven plot here to follow but there's just so much fun in taking down beasts and monsters alike, it's almost easy to forget you need to find the child of prophecy. Almost. There's just so much to love about this game that it's no wonder it's spawned a hugely popular live-action Netflix series.