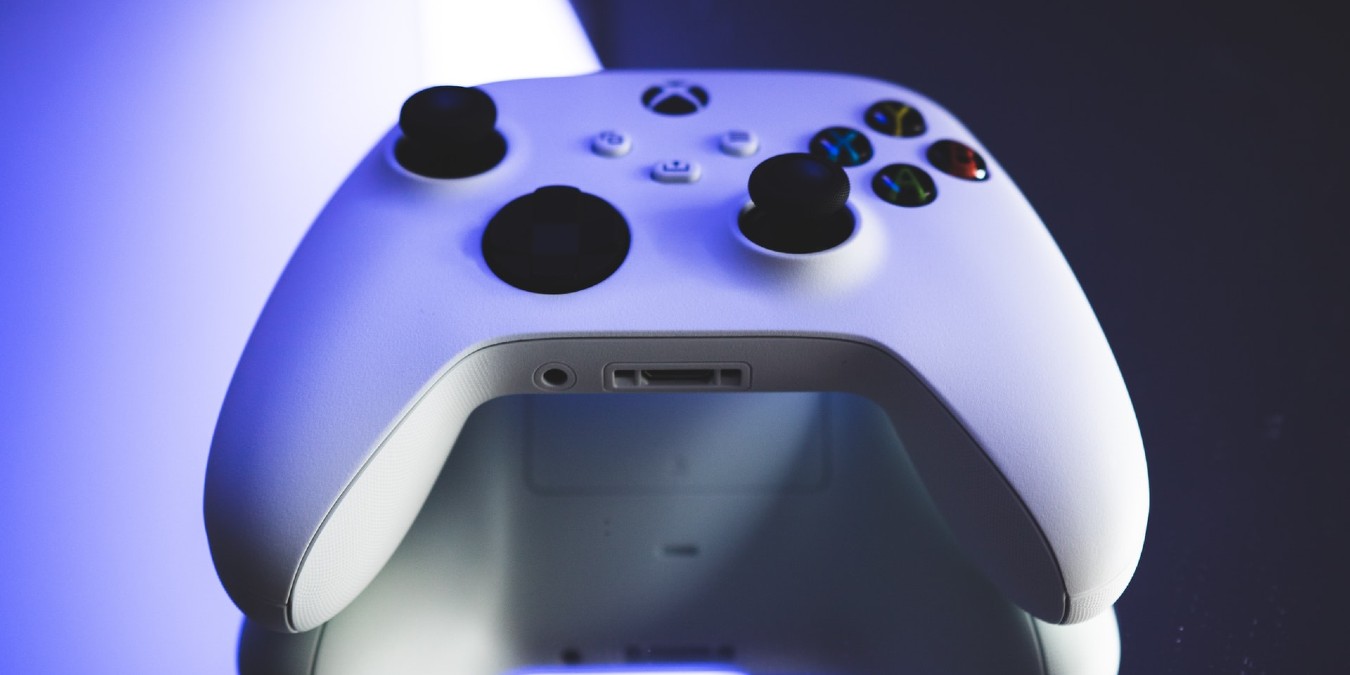 The idea of cloud gaming is simple: a given platform stream games to you from central servers where the games run off of high-end GPUs or machines then are streamed to you effectively as super-high quality video (assuming your internet connection is strong enough). This means you don't need to install games on your devices, don't need to wait for them to download and don't need high-end hardware to run them.
Obviously, you're at the mercy of your internet connection and some latency is to be expected, but it's an impressive fast-growing technology that all the tech big boys are now using.
Here are the best cloud gaming platforms out there as of today.
Feeling frugal? Here are the best Steam games you can grab for under $5!
1. Amazon Luna
One of the newest entries on the cloud gaming block, Amazon Luna came out of beta not too long ago and is now a great option for existing Prime subscribers. The 'free' tier (assuming you have Prime) rotates in five games each month that you can play as part of your subscription, but on top of that there are various 'channels' that you pay extra for and contain dozens more games.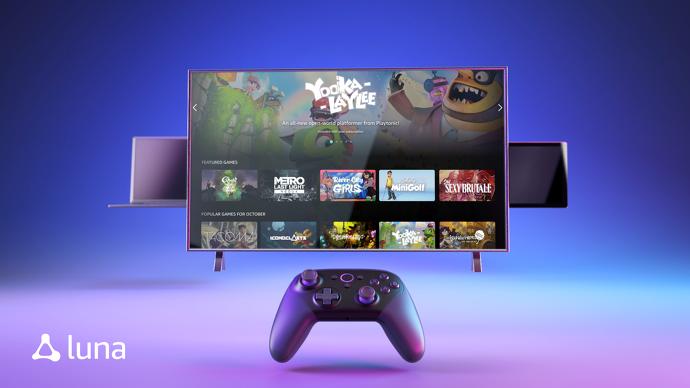 For $5 a month, for instance, you get access to the Retro Channel and its 50 or so games, or if you want something more 'Premium' you can fork out $18 a month for Ubisoft+, which lets you stream blockbusters like Assassin's Creed: Valhalla and Far Cry 6.
Once you have access, you can play on just about every device you own. Any Bluetooth controller will work, even though of course Amazon wants you using their own Luna controller. The same goes for any mouse-and-keyboard combo on a computer.
For more on Amazon Luna, check out our regularly updated list of the best Luna games, as well as our definitive guide to what exactly Luna is and what it offers.
2. GeForce Now
Something a little different in the cloud gaming space, NVIDIA's GeForce Now doesn't sell you any games. Instead, your subscription enables you to play titles you already own from existing game libraries on Steam, Epic, GOG, Ubisoft Connect, Battle.net and other PC gaming platforms. That's a nice perk, as you're not "locked in" to the GeForce Now platform and actually own the games you play through it.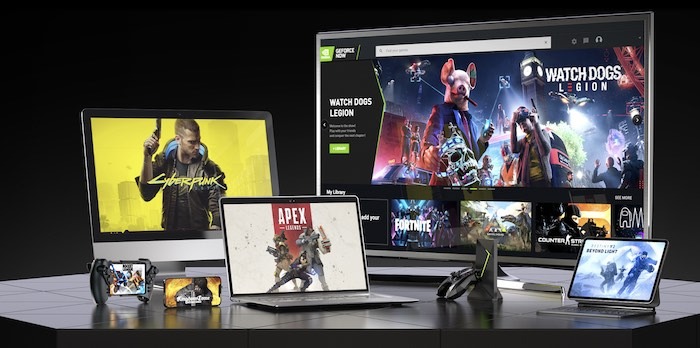 There is a free tier that restricts your play time to 60 minutes of play time before having to log out and back in again. For $10 monthly (or $50 for 6 months), you receive Priority access and gain extended time for gameplay, RTX on (ray tracing), six-hour session length and priority access to premium servers. In other words, users on the free tier may have to wait for a spot to open to play.
Recently they introduced the RTX 3080 tier, where you get to use the super-powerful RTX 3080 GPU, offering up to 1440p resolution at 120FPS, eight-hour session length and top-end servers. That'll set you back $100 every six months.
GeForce Now lets you play more than 1000 games including Fortnite, Destiny 2, The Witcher 3: Wild Hunt, Apex Legends, Rocket League and more. GeForce Now enables play across Windows, macOS, Android, Chrome and iOS through Safari.
3. Google Stadia
Stadia needs no introduction to the cloud gaming masses. With 4K streaming at 60fps, Stadia has already shown plenty of promise, if not some bugs and hiccups as well. As part of the $10 monthly Pro membership, Stadia users receive a number of free games each month and discounts on other titles.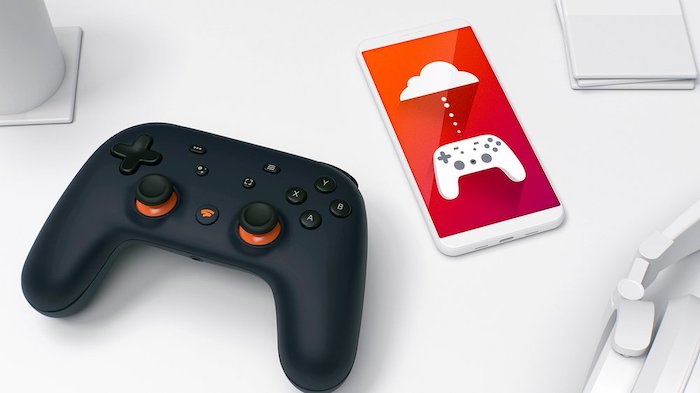 Prices for games are roughly similar to console titles with AAA games running as much as $59.99 before discounts/sales. It's worth knowing that once you've bought a game, you can continue playing it even if your Pro subscription lapses, though you'll be limited to playing it at 1080p rather than up to 4K like you get with the Pro subscription.
Stadia works across a number of Android devices, iOS, computers, etc. but can also run through your browser and compatible Google devices. That means Chromecast with Google TV, Android Smart TVs etc. all have immediate Stadia compatibility.
Google calls for a 10Mbps minimum broadband speed for good playback, though you'll probably want to go higher for 4K. As far as titles go, popular titles like Hitman, Assassins Creed (numerous entries), Borderlands 3, Cyberpunk 2077, Doom Eternal, Dirt 5, Far Cry series and so many more are available (check out our list of the best Stadia games for our thoughts).
Google shutting down its in-house Stadia game studio raised a few eyebrows about the long-term prospects of the service but Google by all accounts remains committed.
4. Xbox Cloud Gaming
Xbox Cloud Gaming, formerly known as Project xCloud, is a very tantalizing prospect for the sheer amount of stuff it's bundled with. Xbox Cloud Gaming is still going through something of a growth spurt but with titles like GTA: San Andreas Definitive Edition, Forza Horizon 5, Halo: Master Chief Collection and Sea of Thieves, there is absolutely something for everyone. We also appreciate how it lets you stream golden oldies from the Xbox 360 like the Fable trilogy, Fallout: New Vegas, Oblivion and more.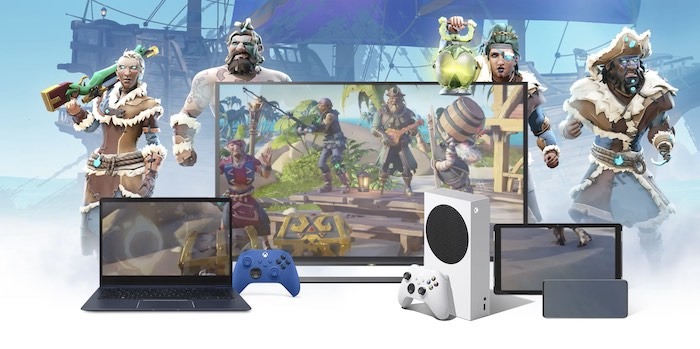 It's not a huge games collection yet, and the 1080p@60fps limit may not be enough for some, but it's great value when you consider that it's essentially a bonus feature of a $15 monthly Xbox Game Pass Ultimate membership, which also boasts an impressive library of PC and Xbox games you can play natively on your computer or console. Game Pass is fast becoming the 'Netflix of gaming'.
Xbox Game Pass has a lot of great tie-ins. You currently get an EA Play membership with it, which gives you access to great games like Battlefield and FIFA. Now that Microsoft owns Bethesda you get to play most of their games – like Fallout and Skyrim – through the cloud. Oh, and you get all first-party Microsoft releases like Halo, Gears of War and Forza on Day One (among many great third-party games).
5. PlayStation Plus Premium (formerly PlayStation Now)
From 22 June 2022, Sony's somewhat outmoded Playstation Now cloud gaming platform is being replaced with the 'Premium' tier of Playstation Plus. The subscription service is mainly aimed at console owners rather than PC players at this point, as it offers a mix of downloadable and streamable content (obviously, PC players can't download the console-only content).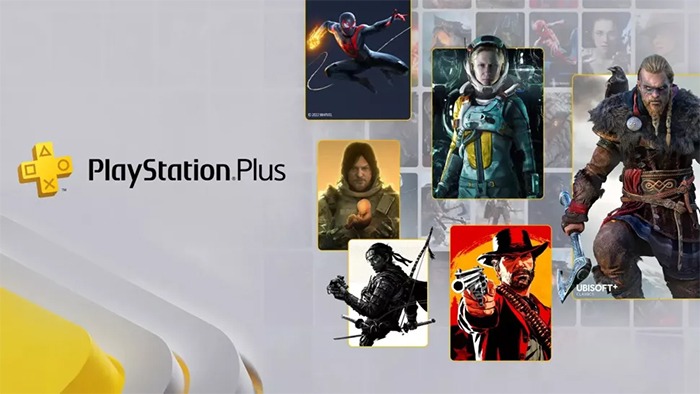 It's definitely worth stating at this point that the cloud gaming selection on this platform isn't its strong point. Where Playstation Now had over 700 games to stream, here the streaming selection is limited to around 30 or so PS3 games, as PS4, PS5 and older PS1 and PS2 games will all be downloadable.
PlayStation Plus Premium is available and PC, though we stress that until the PC side gets sorted out it's really not worth it without the console
If you do have a PS4 however, then in this subscription you'll get some really solid games like Bloodborne, Uncharted 4, Days Gone, Assassin's Creed Valhalla, The Last of Us: Remastered and many more.
Want to do some more gaming without having to download anything? Check out our list of the best browser games you can play right now. We're also cataloguing the best platform fighting games out there.