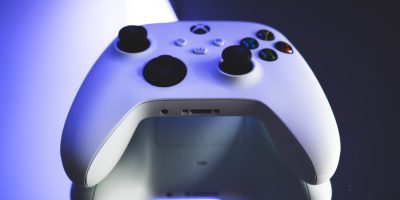 Even as consoles like the Xbox Series X and PlayStation 5 continue to fly off store shelves, cloud gaming continues to grow in prominence. Let's take a look at some of the best cloud gaming platforms right now and what you need to know to get started.
What Is Cloud Gaming?
Cloud gaming has been available in one form or another for well over a decade but basically, all of the services break down in the same way. All of the games you purchase or subscribe to are streamed over the internet and run on any compatible device. Each service can have its own game selection as well as set its own prices and some are definitely cheaper than others.
For the most part, cloud gaming requires a minimum of a 10Mbps internet connection, run either through ethernet or Wi-Fi. The faster the speed, the smoother the gameplay.
Below are some of the best game streaming platform.
1. Amazon Luna
One of the newest entries on the cloud gaming block, Amazon Luna is still in beta but has already shown great promise. For the moment, you can ask for "early access" and for the most part, people have been receiving their invites within a couple of weeks. Once you have access, you can play on just about every device you own, including iOS devices thanks to a Luna-based web app that works in Safari. Adding a controller is easy as any Bluetooth controller will work but Xbox and PS4 controllers are specifically noted. The same goes for any mouse and keyboard combo on a computer.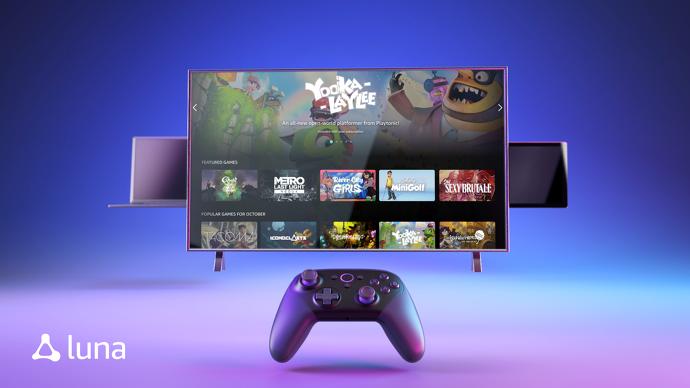 The list of games is somewhat lacking compared to more established players but that is expected given the newness of Luna. Luna's pricing starts at $5.99 a month which includes 1080p/60fps streaming on two devices simultaneously with 4K promised in the future. Luna does have one big bonus with the ability to tie your subscription in with Ubisoft+ at $14.99 (including Luna). For that price, you can add Ubisoft's wildly popular Assassins Creed and Watch Dogs titles as well as Immortals Feynx Rising. Ubisoft games can only be played on one device at a time but that definitely adds to the promise of Luna in the future.
2. GeForce Now
Something a little different in the cloud gaming space, NVIDIA's GeForce Now doesn't sell you any games. Instead, your subscription enables you to play titles you already own from Epic's Game Store, Steam and UPlay libraries. Subscribing is a little different to as there is a free tier that enables you to get "standard access" and up to 60 minutes of playing time each session. For $9.99 monthly ($99.99 annually), you receive "Priority" access and gain extended time for gameplay, RTX on (ray tracing) and priority access to gaming servers. In other words, users on the free tier may have to wait for a spot to open to play.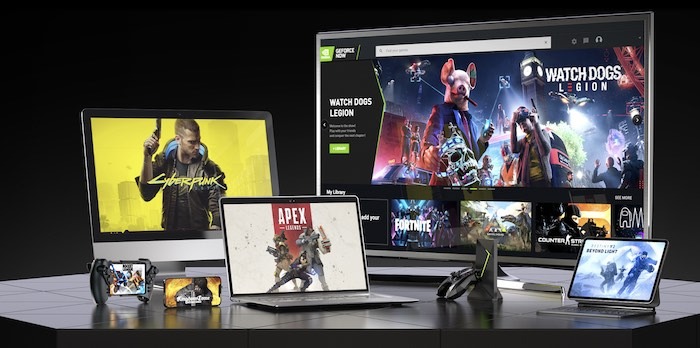 All totaled, NVIDIA says it can access more than 800+ games including Fortnite, Destiny 2, The Witcher 3: Wild Hunt, Apex Legends, Rocket League and more. Like Luna, GeForce Now enables gameplay across both Windows and macOS, Android, Chrome and iOS through Safari. GeForce Now shows a lot of promise but that it lacks its own games leaves it susceptible to losing support should developers pull their titles from other platforms. In other words, if Epic ever decided to remove Fortnite, users of GeForce Now would lose access as well.
3. Google Stadia
Stadia needs no introduction to the cloud gaming masses. With 4K streaming at 60fps, Stadia has already shown plenty of promise, if not some bugs and hiccups as well. As part of the $9.99 membership, Stadia users receive a number of free games each month and discounts on other titles. Prices for games are roughly similar to console titles with AAA games running as much as $59.99 before discounts/sales. That said, purchase once and you never have to download or update again. It's all handled behind the scenes.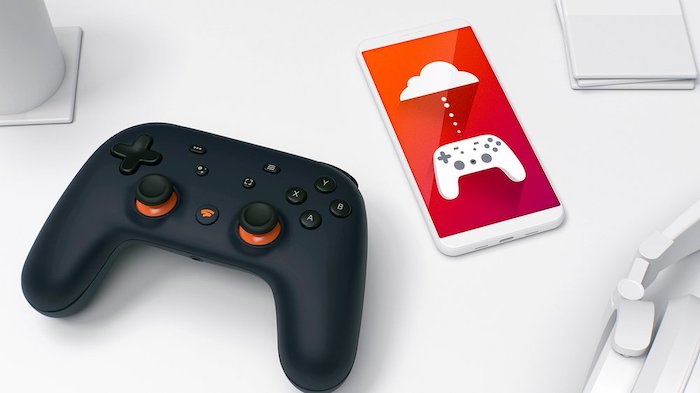 From a device standpoint, Stadia works across a number of Android devices, iOS, computers, etc. but also on compatible Google products. That means Chromecast with Google TV, Android Smart TVs, etc. all have immediate Stadia compatibility. Google also calls for a 10Mbps minimum broadband speed for good playback, which is especially true for 4K. As far as game titles go, popular titles like Hitman, Assassins Creed (numerous series titles), Borderlands 3, Cyberpunk 2077, Doom Eternal, Dirt 5, Far Cry series and so many more are available. Google shutting down its in-house Stadia game studio raised a few eyebrows about the long-term prospects of the service but Google by all accounts remains committed.
4. Xbox Cloud Gaming
Formerly Project xCloud, Microsoft's entry in cloud gaming has certainly been met with heavy expectations. Now known as Xbox Cloud Gaming, the computing giant is certainly bringing its A game with AAA titles and cross-platform support. Still in beta, Xbox Cloud Gaming is still going through something of a growth spurt but with titles like Grand Theft Auto 5, Forza 4, Red Dead Online, Halo: Master Chief Collection, there is absolutely something for everyone.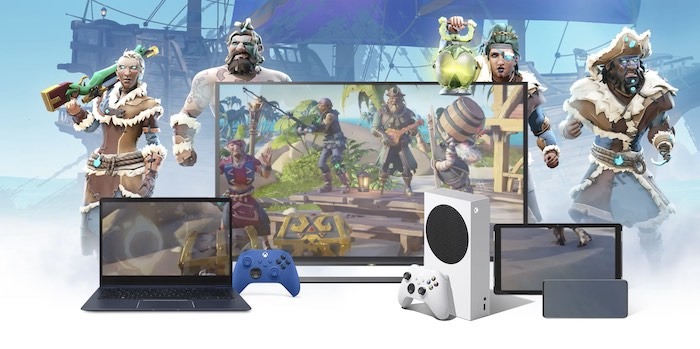 Xbox's cloud gaming service is available across TV, Xbox consoles, Windows, Mac and iPhone. In addition to Xbox controller, you can also use a DualShock 4, Razer Kishi and dozens of other Bluetooth gaming pads. As far as pricing goes, Microsoft is requiring its cloud gaming customers to subscribe to its Ultimate Game Pass which is priced at $14.99 monthly with the first month at $1. That price does include support for PC, phones and tablets with new games released frequently, EA Play membership, Xbox Live Gold, member discounts, etc. In other words, the price might be high compared to other cloud gaming offerings but the benefits as part of that price are absolutely there.
5. PlayStation Now
Like Microsoft with Xbox, Sony has also set itself up for cloud gaming with PlayStation Now. Full of PS4, PS3 and PS2 games, there are some incredible options available. While PS Now has more lead time, they haven't always made the best use of it but it's still a very competitive option with more than 800 titles regularly available. You will need a PlayStation compatible controller that can be connected to a computer as well as a PlayStation network account with payment details included. Speaking of pricing, there are three options available: $9.99 per month, $24.99 every three months or $59.99 per year. Each subscription includes a seven-day trial.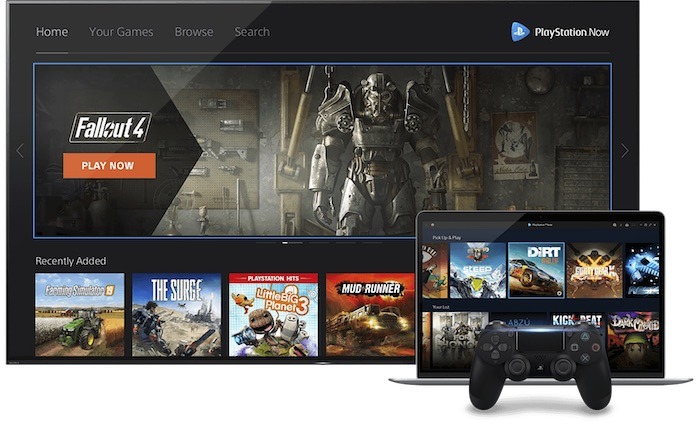 What really helps PlayStation Now stand out is that the game selection is excellent. Titles like Red Dead Redemption 2, God of War, Horizon Zero Dawn, F1 2020, The Last of Us, etc. are available. Those are some of Sony's best and exclusive titles. With each game, Sony recommends a minimum of 5Mbps internet connection, and 10Mbps for best performance. Ultimately, Sony has a really strong cloud offering that needs some additional refinement before it can really rise to the top.
6. Vortex
As far as cloud gaming platforms go, Vortex doesn't have nearly the name recognition as Stadia, Xbox or PlayStation. However, it's a solid platform with a relatively small number of titles. Starting at $9.99 a month, Vortex users receive 79 HD quality games playable for up to 50 hours per month. $19.99 a month increases that to 80 hours, Full HD quality and up to 163 titles. Finally, at $29.99 a month, HD quality is playable for 140 hours per month across all 163 plus games. The pricing models certainly make Vortex unique and similar to GeForce Now in its limitations as far as gameplay frequency.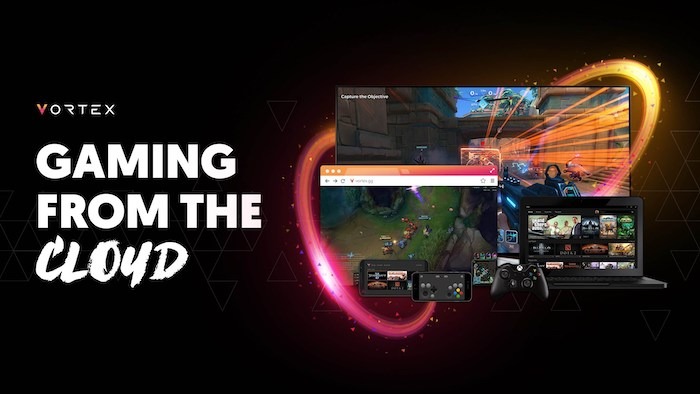 All of that said, there is still a good number of familiar and popular titles like GTA V, Civilization VI, Counter-Strike, Rocket League, Rainbow Siege, The Witcher III, Fortnite and more. It's a lineup that matches fairly well with Stadia and Amazon Luna and it equals Luna as far as the total number of playable games goes. As far as compatibility goes, Vortex has platform support for Android, Windows and Mac. At this point in time, a timetable for iOS support is unknown.
Closing Thoughts
For the above list of cloud gaming platforms, Xbox Cloud shows the most promise. Stadia shows a lot of promise but as it goes with anything Google develops, it's hard to commit to any platform that might not be around in a year. PlayStation hasn't advanced much though it is the pioneer of cloud gaming. That said, that it includes PS3 and PS2 games is really great.
What's your gaming platform of choice?