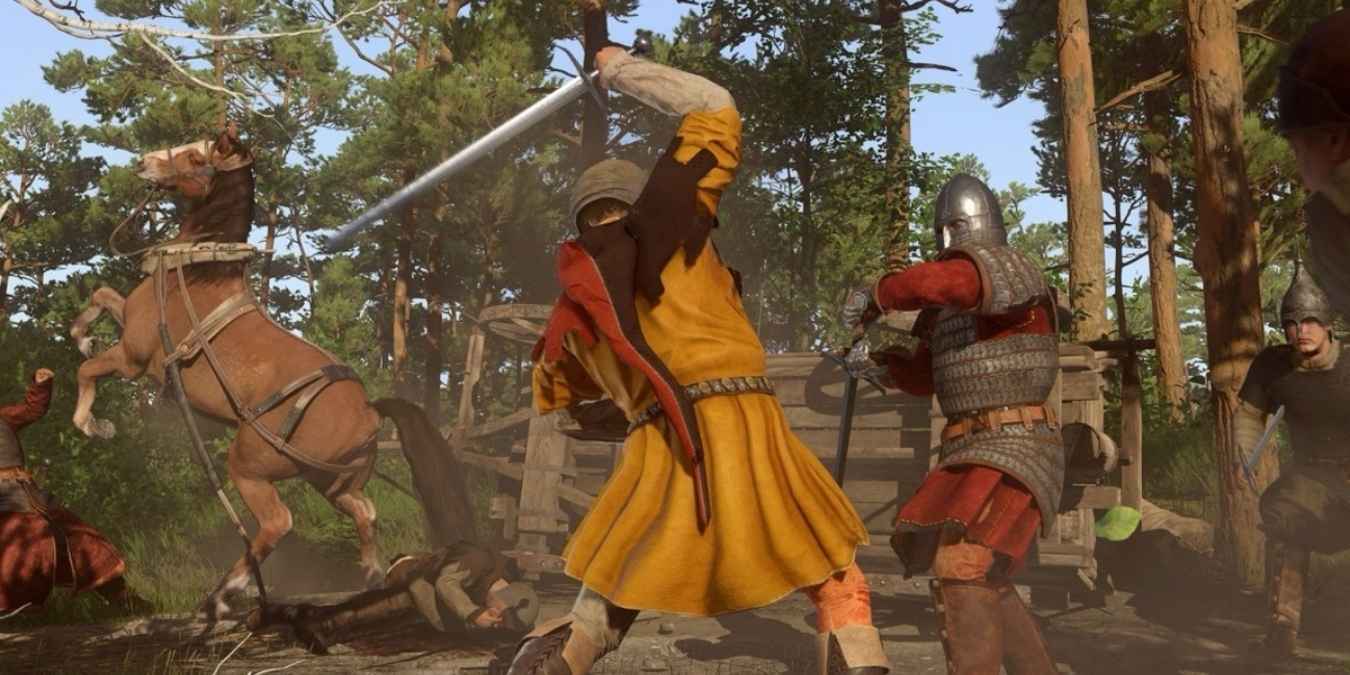 After spending around 18 months in early access, Amazon's cloud gaming platform has finally arrived for Prime customers in the US. Of course, the obvious question now is, what are the best games for Amazon Luna?
Luna is split into three segments or 'channels.' You need to pay for some of these channels, but the core 'Prime Gaming Channel' lets you play a carousel of games as part of your Prime subscription.
Here we're going to list the best games out on Amazon Luna, along with the exact channel you need to play them on and the subscription price (on top of your Prime subscription). Note that all these games are streamed from the cloud and played directly through your browser, so you don't need a powerful PC to play them. You will need a strong enough internet connection.
Here are some of the best games you can play on Amazon Luna this month.
If you want to understand what Amazon Luna is and how it works better, then head over to our Amazon Luna Explained page.
Best Free Amazon Luna Games for August
These games are included in your base Prime subscription but will be replaced at the end of the month, so play them quickly!
Control: Ultimate Edition
Amazon Luna's August lineup includes some great games, but the one we're most excited about is Control. Enter an otherworldly and ethereal world of the bizarre and unusual in this highly imaginative and ambitious action game. Players take on the role of Jesse Faden. Set in the 1960s, your character infiltrates the Federal Bureau of Control in a quest for answers to your past. Once you are (suddenly) handed the role as the director of said agency, you receive a whole host of new powers. The story can be somewhat confusing on a first playthrough, but that doesn't make the gameplay any less fun.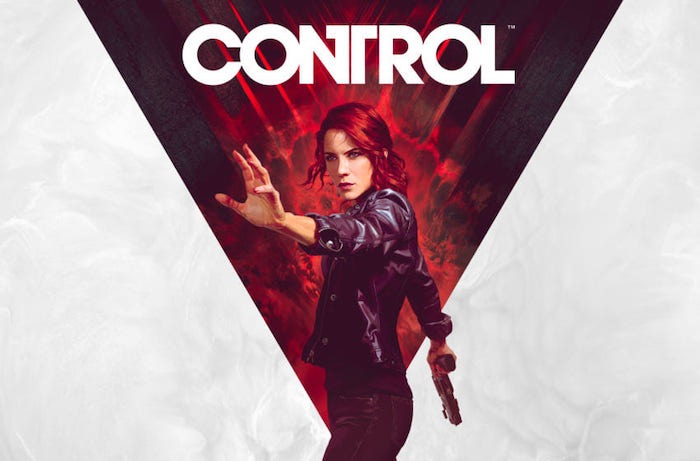 Control is a supernatural adventure, and it's your job to deal with a conflict between your government agency and invading forces that are not from this world, all while gaining powers as you move deeper into the game. This is the reason why Control was nominated for dozens of awards.
As you further your investigation, you'll unlock increasingly impressive abilities through Object of Power. While Control's gameplay is impressively intuitive from the start, the more her abilities grow, the better it becomes.
The main storyline itself isn't a sparklingly original concept; you will find that the building of the FBC is crammed with micro-stories that are very cool and creatively executed, not to mention spooky!
Steel Assault
If you're feeling nostalgic, Steel Assault is definitely one for you. Reminiscent of the action-platformers so prevalent in years gone by, the hard-as-nails gameplay certainly lives up to the name. Players are armed with a Castlevania-esque electric whip and sent on a rampage through a robot-filled, postapocalyptic landscape. All those robots are bent on your destruction, and you'll need to combine all your combat skills to prevail.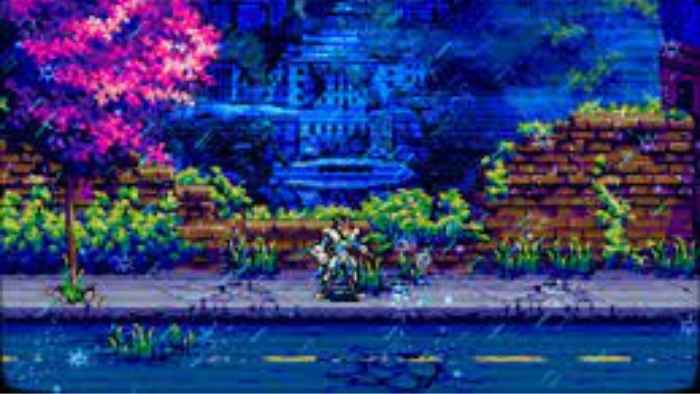 The aesthetic is as retro as the concept, with a 16-bit vibe that's fun to play. While it may be somewhat derivative, the game is unapologetically confident in its identity. While not particularly original, this game knows what it wants to be and effortlessly achieves an incredibly smooth game.
Myst
Myst was a landmark game when Cyan first released it in 1993. An adventure game that plunges you into the mysteries of a strange island, players are left to scour the land in search of books and clues while completing puzzles and solving riddles. The more you find, the closer you get to understanding what's happening, and a compelling narrative unfolds. Modern-day players may find Myst quite basic, but if you played it in the past, it has great nostalgia value, and if you're new to it, it's fun to see the game that broke ground in this genre.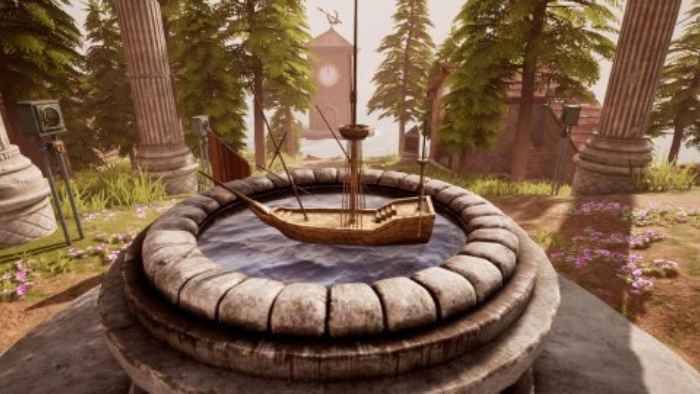 Better yet, Amazon Luna offers you the 2021 3D remake of Myst, which has an open world format allowing players the freedom to explore the island, where previously they were limited to selected locations. The graphics have also had an update, but otherwise, the game sticks closely to the original.
Garfield Kart: Furious Racing
Amazon Luna Channel: Family
Who didn't spend hundreds if not thousands of joyful hours playing Super Mario Kart as a child? These days there are precious few kart games released (Mario aside), and Garfield Kart: Furious Racing certainly has a PS1 vibe; whether that's good or bad will depend very much on your preferences.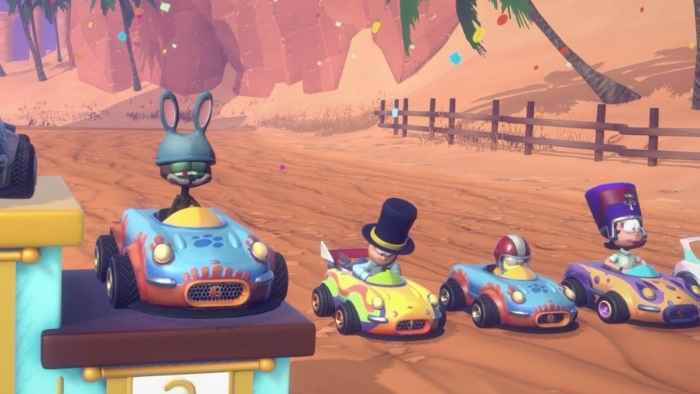 While it's not the best kart game ever made, Garfield Kart still offers a great game. The sound design can be somewhat hit and miss, and there's a distinct lack of variety or modes to choose from as a race, but it's a great one for getting in a couple of quick races.
Best Amazon Luna Games (with extra subscriptions)
Kingdom Come: Deliverance
Channel: Luna+
A first-person RPG that presents an authentic historical view of the Middle Ages, Warhorse Studios' Kingdom Come: Deliverance is gritty, bloody, and decidedly unforgiving. Players take on the role of Henry and embark on a revenge-driven quest to avenge the slaughter of his home village, only to find things aren't quite as simple as vengeance.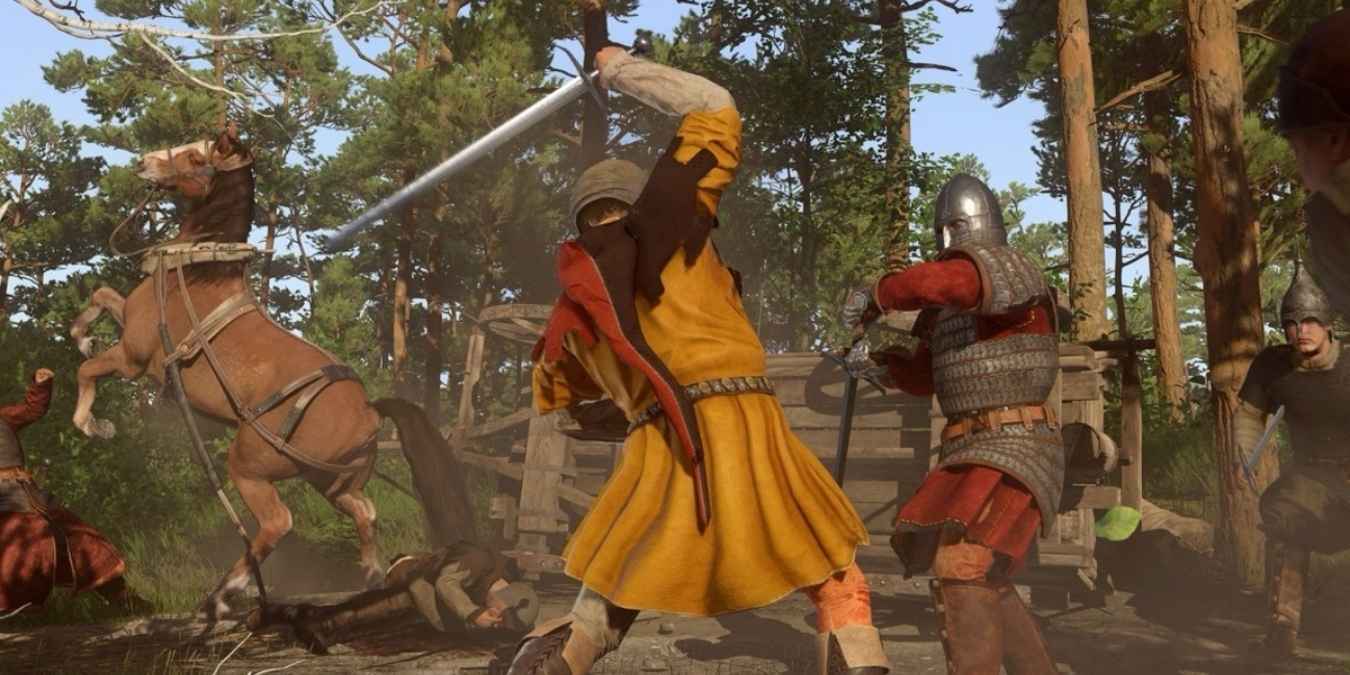 The open world of Kingdom Come: Deliverance is superb, highly realistic, and huge, giving you more than enough to explore throughout the 41 hours of main story playtime. There are some truly spectacular vistas, making this a great bit of eye candy as well as an enthralling quest.
While Henry's life isn't exactly run of the mill for a medieval bloke, he encounters all the everyday hardships you would expect. The game makers have clearly prioritized immersion on this one, with little encroaching on your experience.
Blasphemous
Channel: Luna+ ($6/m)
Games like this are the perfect confirmation that you really don't need 3D graphics and the latest ray-trace-whatever technologies to make a truly beautiful game. Inspired by an oppressive mix of Castlevania, Dark Souls and the most overbearing flavour of Catholicism, Blasphemous is a tough side-scrolling stroll through a beautifully hand-drawn world.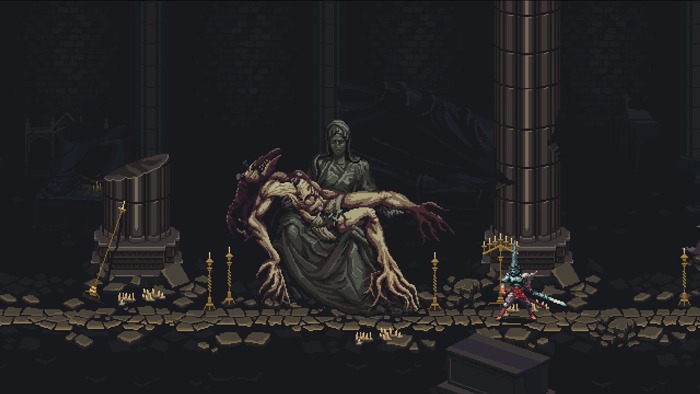 As the Penitent One, you explore a land ravaged by something called 'The Miracle' (not as nice as it sounds), slaying devilishly well-drawn monsters and bosses that include giant babies and exhumed archbishops.
Yep, it's a really weird one, but one of the best Metroidvanias of recent years.
Assassin's Creed: Valhalla
Channel: Ubisoft+ ($18/m)
Not everyone has been onboard with the stabby series' direction into RPG territory, as it's veered away from the sneaky stealth-based gameplay that defined earlier titles. With that said, you can't deny that stomping around squelchy Dark Age England is an impressive experience (more impressive than actual England, believe me).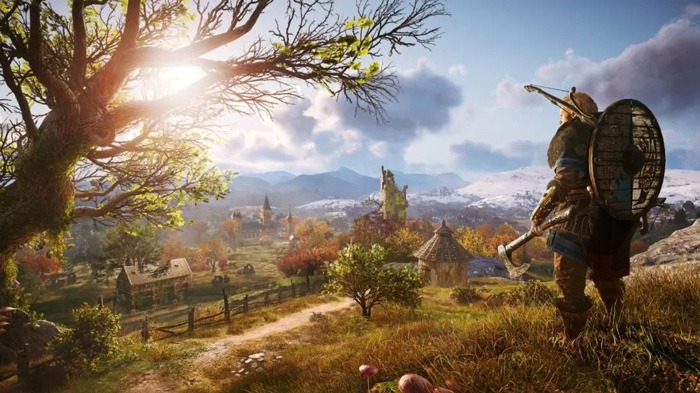 You control Eivor, a Viking tribal leader and raider who settles in old-timey England and starts mixing it up with the country's kings in his bid to carve out a piece of the country for himself. Sure, all recent Assassin's Creed games feel like Witcher knock-offs, but they're very good ones!
Super Mega Baseball 3
Channel: Luna+ ($6/m)
Super Mega Baseball 3 might not be at the top of the AAA title list, but it's definitely a great game too. Playing in more than 14 different ballparks, you can dabble in a full season, a customized season, elimination brackets and play solo or with friends. What the game lacks in MLB licensing, it more than makes up for with hilarious character names and gameplay.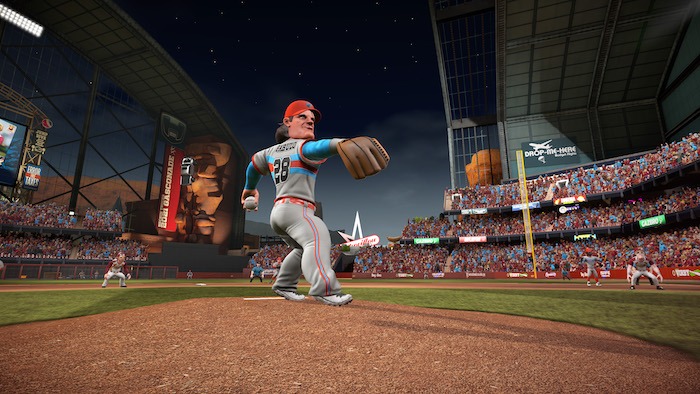 With fast-paced gameplay and a difficulty system, you can tweak every game. There really is something for everyone with this title.
Metro Exodus
Channel: Luna+ ($6/m)
The third entry in the Metro series takes everything about its predecessors and makes it bigger, better and louder. None of what made the first two titles great is missing, and Metro Exodus demands a more thought-out approach taking you through some incredibly detailed environments. Whereas most FPS want you to run around and take down enemies en masse, Metro Exodus requires you to think about your ammunition and be careful in your takedowns.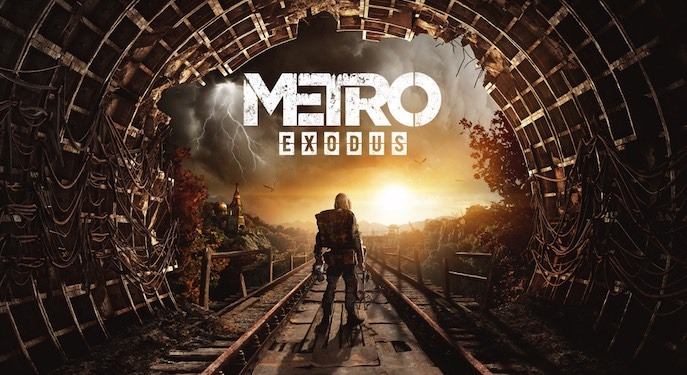 Best of all, the more linear playback style in the first two titles is somewhat lost, with Exodus allowing you to venture off a little more and explore. Of course, you still need to ensure you are equipped for anything, so don't forget your gas mask or crafting for making weapons and ammo on the run.
Everspace
Channel: Luna+ ($6/m)
Everspace is as good as a space combat game as you are going to get. This action-based rogue shooter is full of AAA-quality graphics and similarly excellent sound. The gameplay is excellent, and it's so great not to have worked through a completely linear story. The universe of full of surprises, and while each level is built around you reaching a destination, no level plays the same.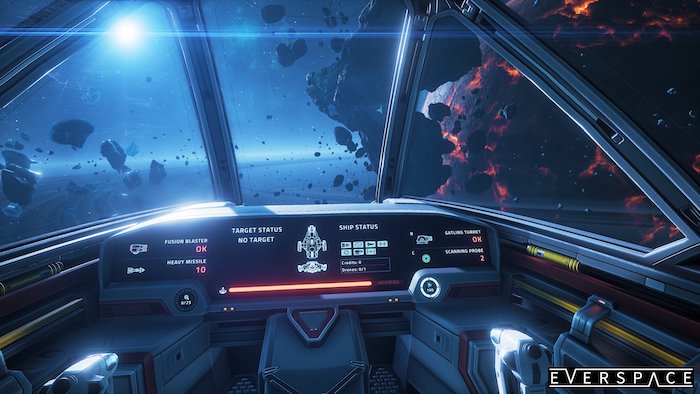 Each level is full of obstacles, enemies and elements that will stop at nothing to ensure you never reach your destination. It will take all of your skill to pilot your craft in a way that keeps your enemies off your six. You won't be blowing up any death stars, but you will investigate plenty of cosmic anomalies. On top of the ridiculously fun gameplay, the art style is something else that just adds to the argument that Everspace should be at the top of any must-play list.
GRID Racing
Channel: Luna+ ($6/m)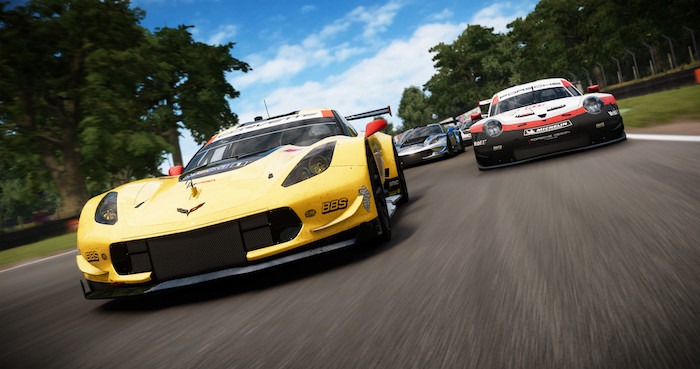 GRID Racing is well worth checking out as one of the best racing titles across any platform. Taking place on race tracks worldwide, you must use all of your driving skills to overtake or push past your rival or your teammate. You can drive in muscle, stock, modified and touring cars, all while battling both the road and the clock. While it doesn't offer the same type of open world as Forza, this is racing to its core with noises and sounds that make you feel like you are very much on the track.
Want to join in some of our gaming debates? See what you think of our ranked list of the best Warhammer 40K games, as well as our line-up of the best management games out there.