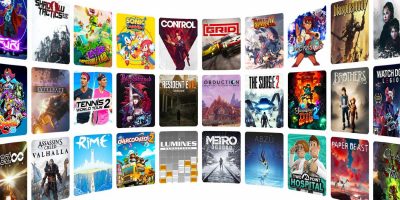 Still working as an invite-only platform, Amazon Luna is the online giant's first foray into the world of cloud gaming. Given that this platform is still in its infancy, you might think its title selection would be a little thin. Well, the opposite is true. Let's take a quick look at some of the best games you can play on Amazon Luna today, provided you can score an invite.
What Is Amazon Luna?
Luna is Amazon's cloud gaming platform. Amazon promises that Luna will be or is already available for gameplay on a device you already own – "No waiting for lengthy downloads or updates – just play". You need only a high-speed Wi-Fi connection (10Mbps recommended) for it to work well.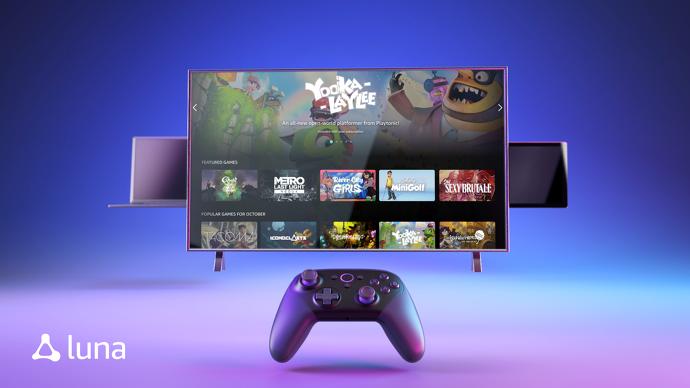 Luna's current early access price is set for $5.99 per month. This includes unlimited access to Amazon's growing catalog of games and streaming at 1080p at 60fps. That's good for use on up to two devices simultaneously. Amazon has committed to a 4K model but has not released a timeline on when that jump will happen. It's important to note that the current cost model is based on early access and there is no promise it won't increase when Luna is available to the masses. Of course, Amazon could also create two separate pricing models: one for Prime members and one without. One important note is that Amazon has promised to have at least 100 games available at the end of the soft-launch beta.
Here are some of the best games you can play on Amazon Luna now.
1. Super Mega Baseball 3
Super Mega Baseball 3 might not be at the top of the AAA title list, but it's definitely a great game too. Playing in more than 14 different ballparks, you can dabble in a full season, a customized season, elimination brackets and play solo or with friends. What the game lacks in MLB licensing, it more than makes up for with hilarious character names and gameplay.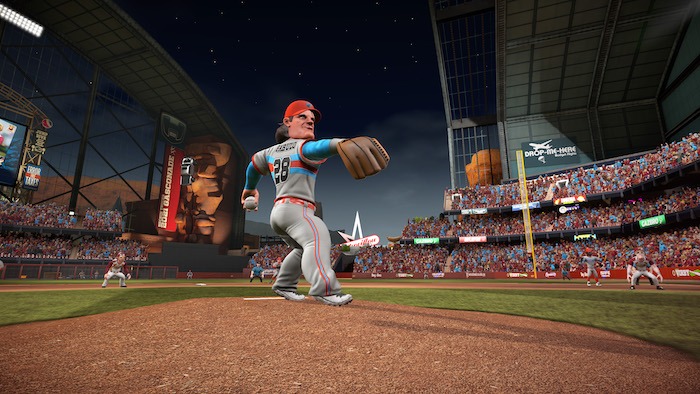 With fast-paced gameplay and a difficulty system you can tweak every game, there really is something for everyone with this title.
2. Metro Exodus
The third entry in the Metro series takes everything about its predecessors and makes it bigger, better and louder. None of what made the first two titles great is missing and Metro Exodus demands a more thought-out approach taking you through some incredibly detailed environments. Whereas most FPS want you to run around and take down enemies en masse, Metro Exodus requires you to think about your ammunition and be careful in your takedowns.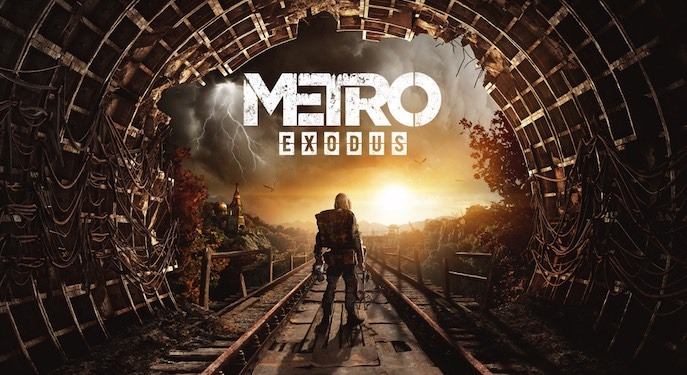 Best of all, the more linear playback style in the first two titles is somewhat lost with Exodus allowing you to venture off a little more and explore. Of course, you still need to make sure you are equipped for anything so don't forget your gas mask or crafting for making weapons and ammo on the run.
3. Control
This acrobatic third-person shooter is unlike any game you have played before. Set in the 1960s, your character infiltrates the Federal Bureau of Control in a quest for answers of your past. Once you are (suddenly) handed the role as the director of said agency, you receive a whole host of new powers. The story can be somewhat confusing on a first playthrough, but that doesn't make the gameplay any less fun.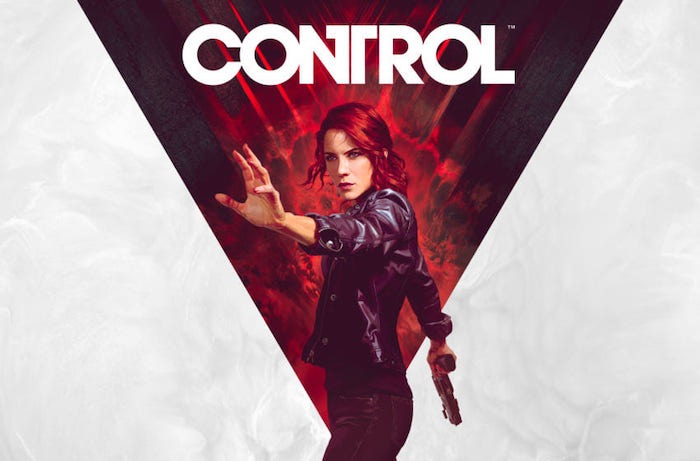 Control is a supernatural adventure and it's your job to deal with a conflict between your government agency and invading forces that are not from this world all while gaining powers as you move deeper into the game. This is the reason why Control was nominated for dozens of awards.
4. Everspace
Everspace is as good as a space combat game as you are going to get. This action-based rogue shooter is full of AAA-quality graphics and similarly excellent sound. The gameplay is excellent and it's so great not to have work through a completely linear story. The universe of full of surprises and while each level is built around you reaching a destination, no level plays the same.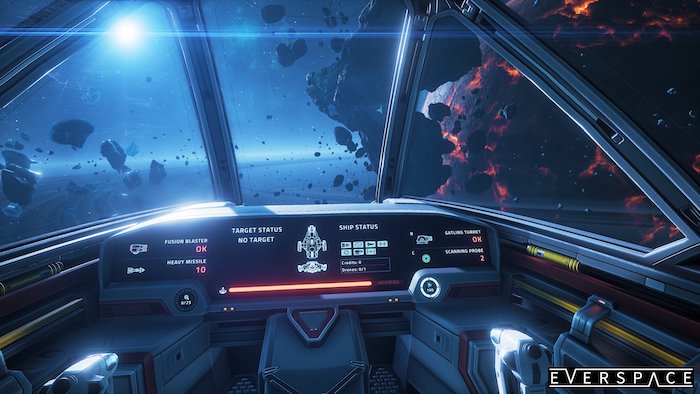 Each level is full of obstacles, enemies and elements that will stop at nothing to ensure you never reach your destination. It will take all of your skill to pilot your craft in a way that keeps your enemies off your six. You won't be blowing up any death stars but you will investigate plenty of cosmic anomalies. On top of the ridiculously fun gameplay, the art style is something else that just adds to the argument that Everspace should be at the top of any must-play list.
5. GRID Racing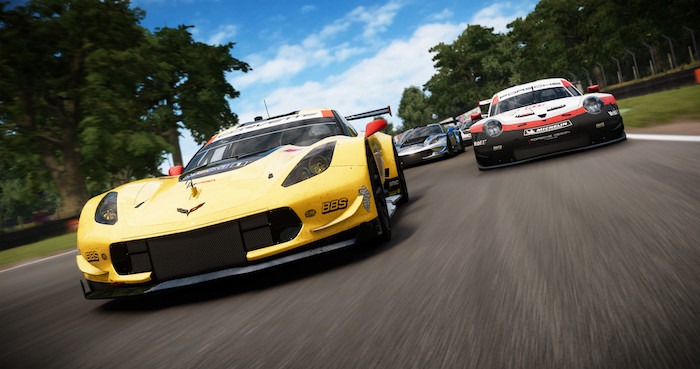 One of the best racing titles across any platform, GRID Racing is well worth checking out. Taking place in race tracks all over the world, you must use all of your driving skills to overtake or push past your rival or your teammate. You can drive in muscle, stock, modified and touring cars all while battling both the road and the clock. While it doesn't offer the same type of open-world of Forza, this is racing to its core with noises and sounds that make you feel like you are very much on the track.
6. Ubisoft+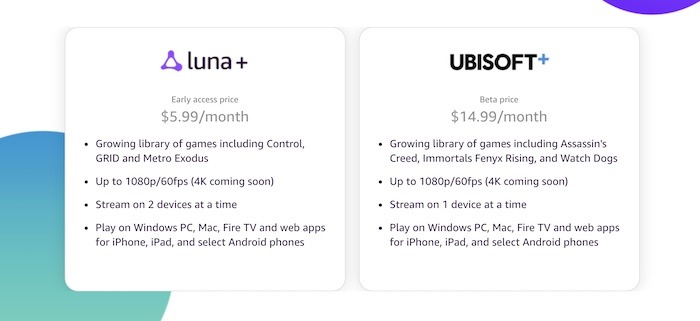 While there is a dedicated Luna+ tier where you play games direct from Amazon, Luna has one more secret. As part of the beta rollout, Amazon partnered with Ubisoft for Ubisoft+, a $14.99/monthly package which offers everything Luna has to offer plus Ubisoft's deep library of titles. That's good for more than 100 games including Assassin's Creed Valhalla, Watch Dog: Legions, Far Cry, Trials Rising, Immortals Fenyx Rising and so much more.
Final Thoughts
As far as game selection goes, Luna still has some catching up to do as the libraries of its competitors is definitely deeper. That said, Luna is the newest competitor on the block so it has plenty of time to catch up. Given Amazon's desire to compete in this market, it's only a matter of time before more games are released.