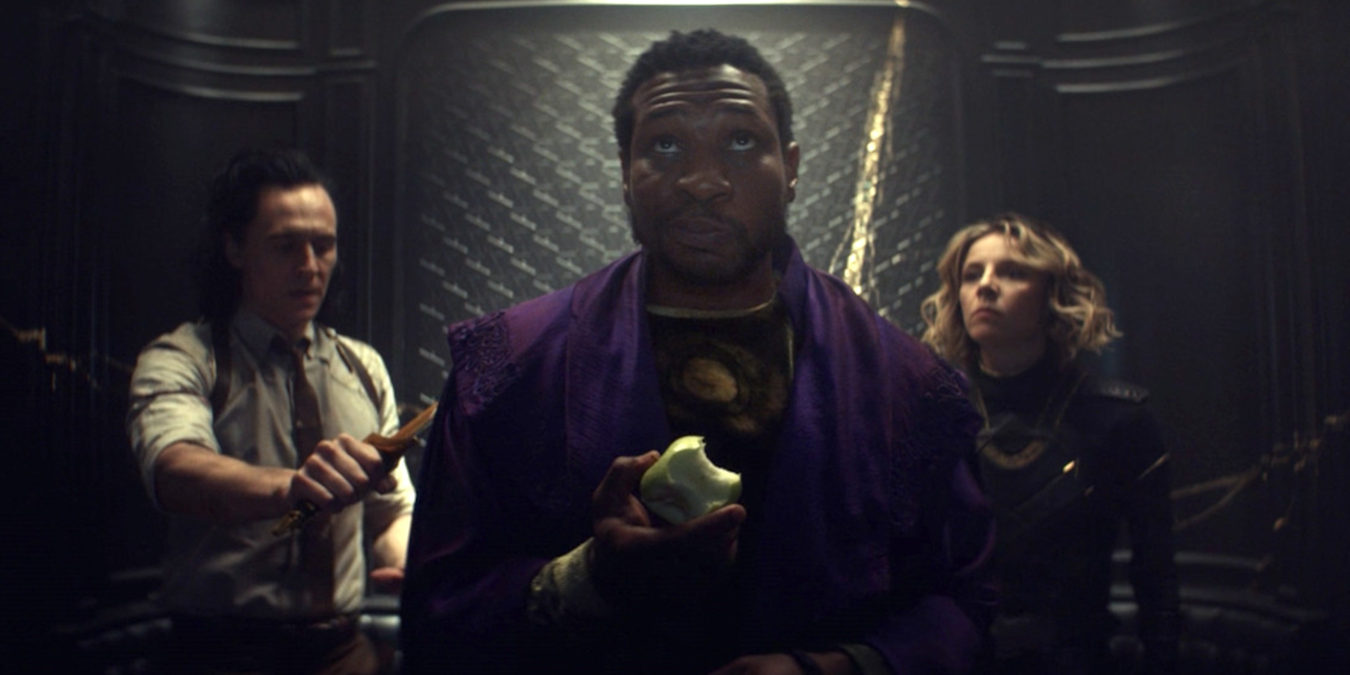 It was the first year the Marvel studio put out a bunch of MCU television series, with WandaVision, The Falcon and the Winter Soldier, Loki, What If…? and Hawkeye all hitting the small screen on Disney+.
The truth is, they were all absolutely fantastic, but we're going to do our very best to rank them all from worst to best (with "worst" being a very harsh term to be using, given how high the standard of them all was!). Let's get to it…
While you're here, why not check out our list of the biggest and best memes of 2021?
5. What If…?
Watch on: Disney+ (9 episodes)
What If…? is the fourth series Marvel Studios put out in 2021, with the animated offering releasing on Disney+ in mid-August. A unique concept, the show explores alternate timelines in the multiverse, showing what could happen if major moments from the MCU movies happened differently – some of which have and will become relevant in the main MCU timeline.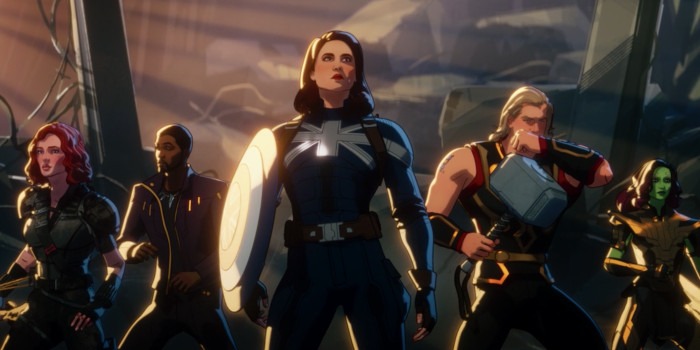 Examples included Hayley Atwell's Peggy Carter being given the Super Soldier Serum instead of Steve Rogers, T'Challa becoming Star-Lord instead of Peter Quill, and the Quantum Realm being the source of a zombie apocalypse – all of which makes for very interesting viewing.
The show is brilliantly animated and a heck of a lot of fun – with many of the core MCU cast members reprising their roles as voice actors – but it has one or two moments that seem a little lazy and unlikely (such as Ultron killing Thanos with a single energy blast, even though the Mad Titan was wielding five Infinity Stones at the time), which is why it's placed last here.
4. The Falcon And The Winter Soldier
Watch on: Disney+ (6 episodes)
Again, it seems wrong placing such a great show as the mere fourth best in a list of five, but we have to reiterate that it's because the general standard has been so high – it's definitely not an insult to The Falcon and the Winter Soldier.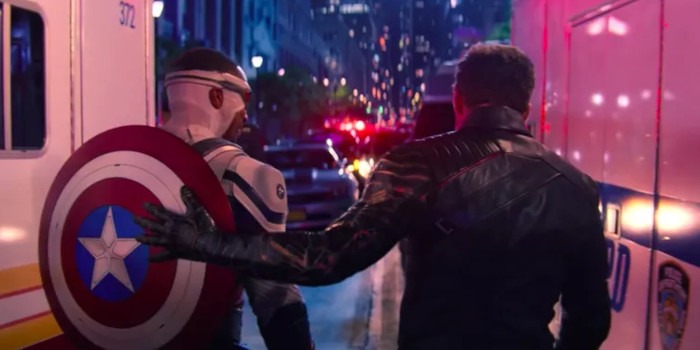 Initially airing in March as the second Marvel Studios show of the year, it follows on from the events of Avengers: Endgame, as two characters who initially despised each other – Sam Wilson (the Falcon) and Bucky Barnes (the Winter Soldier) find themselves teaming up against the anti-nationalist Flag Smasher group, in a global adventure that tests their abilities and their patience, but brings them closer together.
Anthony Mackie and Sebastian Stan have great chemistry in this show. It's absolutely action-packed to its core and delves into a number of important social issues, such as racism. It definitely lives up to Captain America's legacy. Featuring a number of fun MCU cameos (from characters both old and new), its only major weaknesses are that it tries to do too much, making it a little hard to follow occasionally, while somehow feeling like it's moving a little too slowly at the same time.
3. Hawkeye
Watch on: Disney+ (6 episodes)
Let's be honest, Hawkeye was the series most of us were looking forward to the least. It was expected to be fairly underwhelming – especially in comparison to the craziness of the other shows Marvel Studios put out in 2021 – but their fifth and final offering of the year was actually fantastic, completely exceeding everyone's expectations.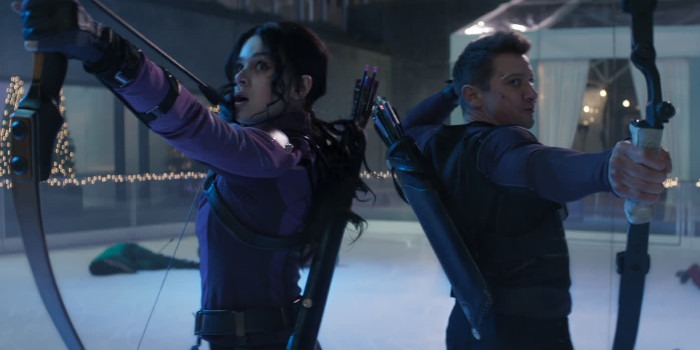 Taking place after the events of Avengers: Endgame, it sees Jeremy Renner's Clint Barton inadvertently teaming up with Hailee Steinfeld's Kate Bishop – the character who would go on to become the new Hawkeye after Barton in the comics. It's set entirely in New York, where the pair investigate a criminal conspiracy that leads them to a major Marvel villain.
It's a detective drama with great action, it lets us spend more time with the Avenger who got the least attention in the movies, it introduces a great future Avenger, it's set in New York City at Christmastime, and it connects the Marvel Studios series to the previous MCU Netflix shows – what more could you ask for? The only reason it isn't even higher in this list is because its street-level action makes it slightly less "epic" than two other shows – and that's not necessarily even a bad thing for some people, but we have to rank them somehow!
2. Loki
Watch on: Disney+ (6 episodes)
When Loki died in 2018's Avengers: Infinity War, it was feared we'd never see Tom Hiddleston's God of Mischief in the MCU again. However, Avengers: Endgame gave us hope, when the 2012 version of the character escaped during the Avengers' time heist, when they traveled back to the Battle of New York to collect three Infinity Stones.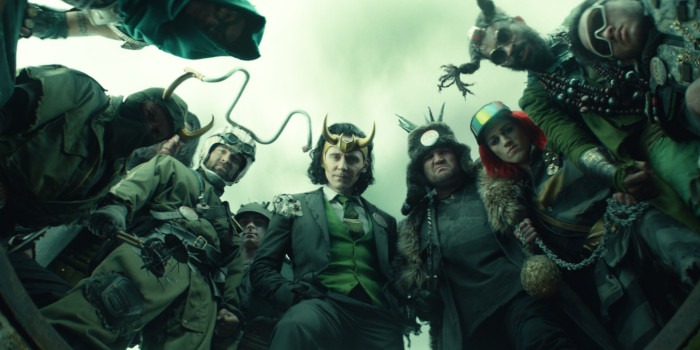 That hope was justified, as the rogue time variant of Loki finds himself captured by the Time Variance Authority and enlisted to help them fix the broken timeline, bringing him into conflict with the mysterious He Who Remains – which is the entire concept of the Loki series in a nutshell.
The third MCU series of the year, having been given a June release, Loki is utterly brilliant. With a little help from Owen Wilson's Mobius M. Mobius and Sophia Di Martino's Sylvie, Hiddleston's character becomes a bona fide antihero. It's fun, engaging and absolutely inspired, ushering the whole franchise in an intriguing new direction when it comes to alternate timelines.
1. WandaVision
Watch on: Disney+
Without any shadow of a doubt, the first Marvel Studios series of the year is also the finest. Premiering in January, WandaVision focuses on the effects of both Avengers: Infinity War and Avengers: Endgame on Elizabeth Olsen's Wanda Maximoff.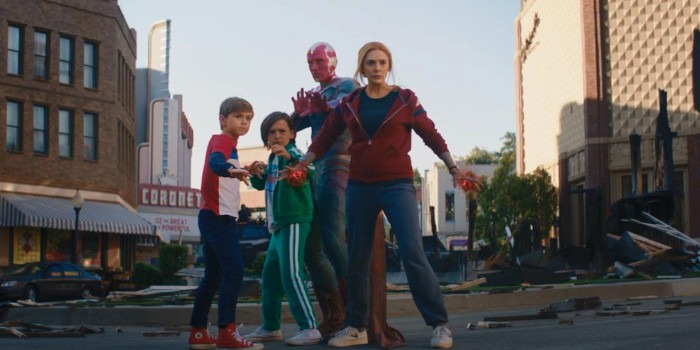 A truly unique concept, the show sees Wanda using her immense powers to create a fake reality in a small New Jersey town called Westview. There, she lives the perfect suburban life with her lover – the presumed-dead Vision – in the style of the American sitcoms she watched as a child in her native Sokovia.
To put it simply, this show is genius. Slowly, but surely, the audience begins to realize something isn't right as the show progresses – as do the inhabitants (or "cast members") of Westview itself – and the big reveal is incredibly emotional. Brilliantly acted, WandaVision is heartfelt, funny and very cleverly filmed. It's arguably the best production in the MCU, period, since the franchise began back in 2008.
Now that you're finished with this article, do make sure you check out our lists of the best live action Batman movie actors and the best live action Joker movie actors, ranked.
Subscribe to our newsletter!
Get the best of WebGeekStuff delivered right to your inbox!