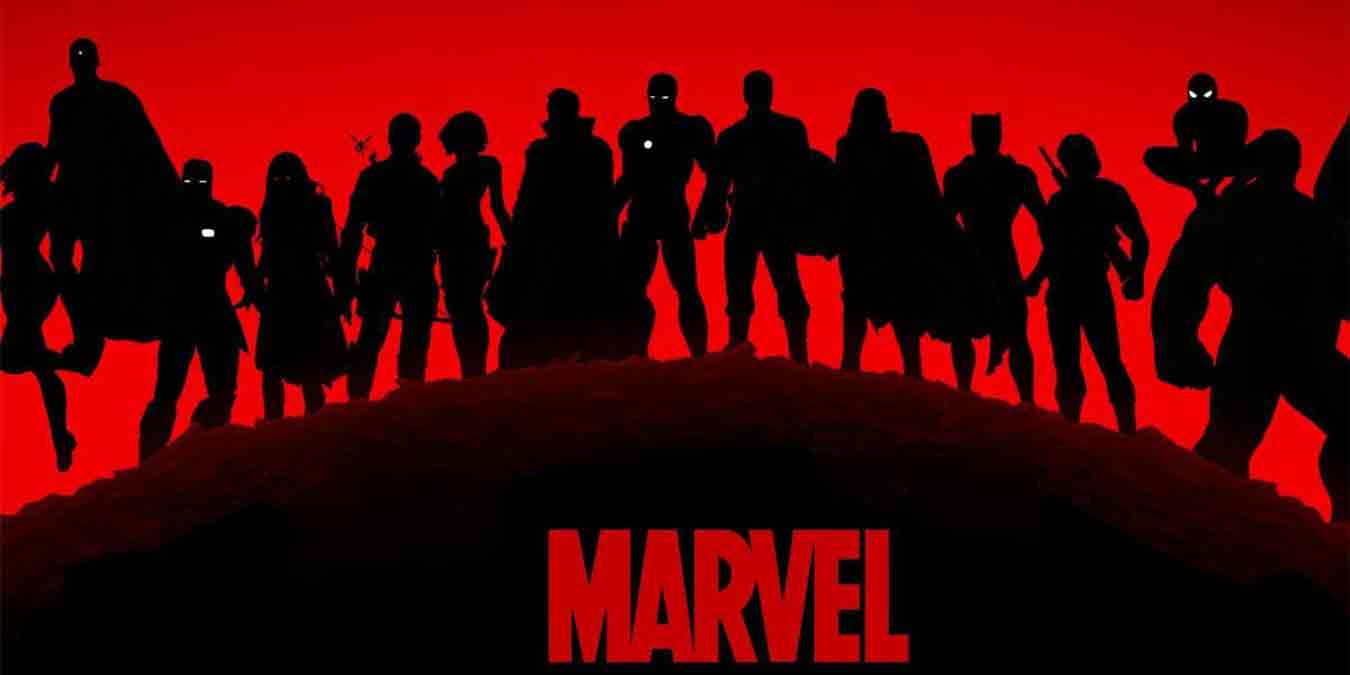 We all wanna get hyped for the next big Marvel thing, and with every movie and TV show released by the Superhero mega house is filled with references, Easter eggs, or just scenes that are fun and rewatchable. Of course we all know that Superheroes are still one of the biggest things in the world right now so obviously the internet is alive with fans all wanting to theorize, discuss, and celebrate Marvel's newest big thing. So if you're wanting to be closer to the commentary, or just want to celebrate with fellow MCU fans, we made you a list of some of the best accounts from MarvelTok to follow and to make your TikTok just a little bit nerdier.
If you are more of a fantasy fans, check out these TikTok accounts.
1. Marvel
Let's just get this one out of the way early since it seems obvious but if you aren't following the official @Marvel TikTok page, you're missing out.
A lot of times companies and corporations making their own TikTok channels can seem kind of out of touch or cringey. Not the Marvel page though, whoever they have working behind the scenes on that knows what they're doing. They showcase epic cosplays, movie concept art, and currently some pretty great She-Hulk promotions like this:
If you guys didn't know, that vandal is actor Jameela Jamil who actually plays Titania on She-Hulk.
2. Emily the Engineer
Emily Yarid of @emily.the.engineer is becoming TikTok's very own Tony Stark for her expertly made Iron Man cosplay suits, as well as various other Marvel props such as a glowing shattered Mjolnir and and little Loki crowns you can attach to your definitely stylish and trendy Croc shoes.
She doesn't just do Marvel props, she's also made armor replicas for Samus Aren, Master Chief, and Boba Fett, as well as props like The Dark Saber, the Sword of Godrick Gryffindor, and a Covenant energy sword.
3. Behindthescenes.official
Everyone loves a good peak behind the curtain, and @behindthescenes.official posts new BTS footage of your favorite movies on an almost daily basis.
This page is perfect for any Marvel movie buff who would love to see what Scarlet Witch's spells look like without the CGI, or watch Spiderman get yanked into the air by high wires. And they don't just stop at Marvel, you can also see behind the scenes footage from movies like Wonder Woman, IT, Stars Wars, and even Titanic.
4. HowveyouBen
Ben Stanley AKA @howveyouben is another voice in the Marvel zeitgeist you all should be listening to. He posts videos that both celebrate the MCU as well as videos that lovingly poke holes in their logic and continuity (again, all in good fun as he is still a fan of Marvel). Just don't bring up Multiverse of Madness to him as he is a huge Wanda stan.
In addition to TikToks, Ben also makes calligram (images made out of the script of the film) posters for Marvel and Pixar which can be purchased from his Esty shop here.
5. Supes
If you're a Marvel fan who's a big fan of breakdowns and Easter eggs will have to check out Matthew Ramos's page @supes where he posts multiple videos a day regarding subjects such as mutants in the future of the MCU, Top five Marvel phase five projects, and premiere vlogs for the release of new marvel shows so that fans can celebrate together with him.
In fact, Ramos covers so many MCU topics that you can rest assured that if you keep up with his page you'll never miss another easter egg or surprise Marvel drop ever again.
6. Straw Hat Goofy
Juju Green who runs the @Straw_Hat_Goofy TikTok page has churned out an impressive amount of immersive MCU deep dives including fan theories, obscure comic references, and having discussions with other fans about what they liked and did not like about various projects in Phase four.
Juju often defends Marvel when the hate train comes around but he does so in a respectful and knowledgeable manner. He also talks about all movies, not just the MCU so if you're also a huge cinephile like him, he's an absolute goldmine to follow.
7. Stoobs
Megan Stuberg (@jstoobs) is another cinephile to follow who loves to go to bat for the often underrepresented female characters in the MCU, most notably Nebula. She loves posting about all things Marvel and her extreme fandom shines through in every video she posts.
She has shared interviews with Marvel cast members, given updates on trailers she saw at San Diego Comic Con, she even colored her hair to look like Rogue from X- men.
Don't want to miss any of the Marvel movies? You can view them all in Disney+.