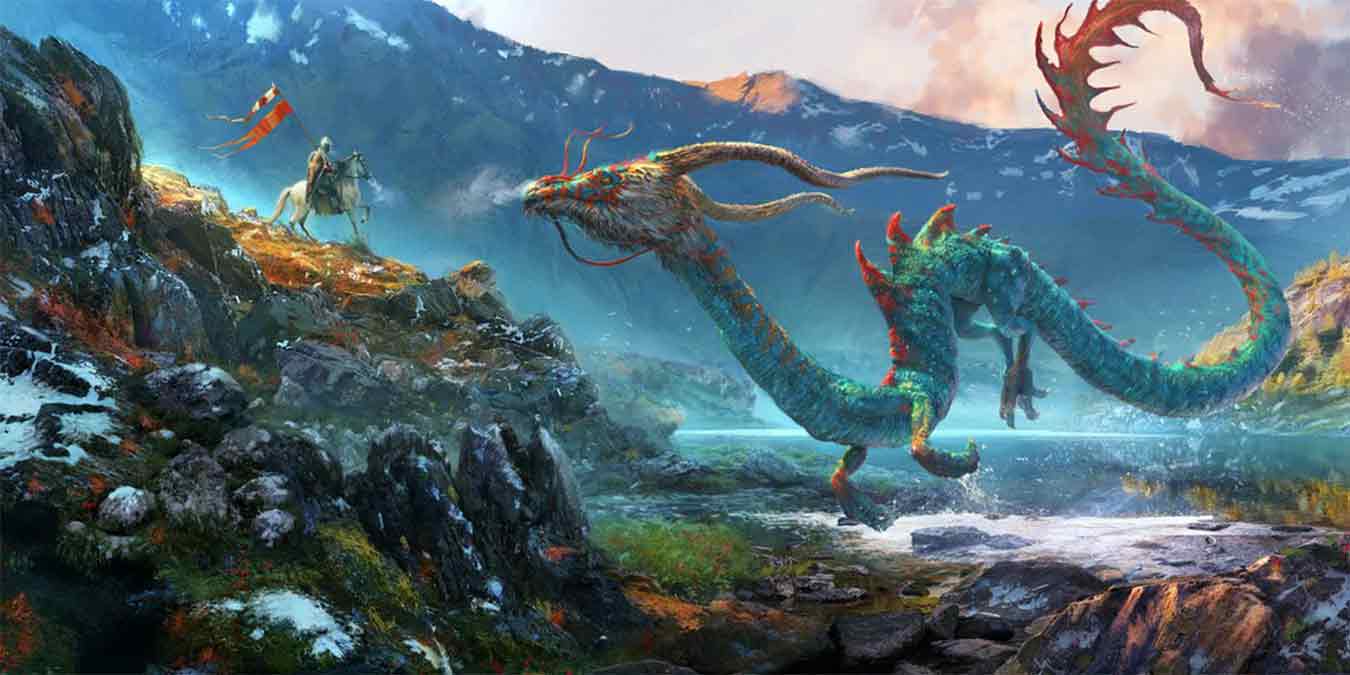 Fantasy is one of the greatest genres you can dive into. It takes you to another world that doesn't have any of the postmodern horrors of this one. Using the wonderful resource and endless waterfall of media that is TikTok, here are some of the best fantasy accounts you can follow to feed your inner Fey or empower your inner paladin.
And for those of you peaked by the idea of Tabletop games and don't really know where to start, check out this article explaining how to begin your journey.
1. FantasyNewsGoblin
Daniel Greene AKA (@FantasyNewsGoblin) is first in the list because he is simply a must follow for all fantasy fans, not just on TikTok but on YouTube as well. He does fantasy book, movie, and Television reviews, lore deep dives, and even dedicates entire video series to summarizing fantasy books for everyone who wants to start book four of The Stormlight Archive and forgot some of the minor plot points of books 1-3.
Daniel also runs a weekly news update show (the titular Fantasy News) where he lets you know about all things Fantasy News, like new trailers, book cover reveals, and adaptation news, all compiled into one video every Friday. Follow him on YouTube for Fantasy News and reviews, and follow him on TikTok for unboxings, skits, and videos of his cat.
2. Annethegnome
This one's for the Dungeons and Dragons community. Whether you're someone who regularly DMs or someone who aspires to be weaver of stories and killer of your friend's beloved PCs; @Annethegnome is a regular contributor to the D&D zeitgeist.
You'll find posts giving advice to new DM's, ideas for new and experienced DM's alike on how to reinvent old or potentially stale game mechanics, and D&D-themed comedy content including an ongoing series of "D&D Dad Jokes". @Annethegnome is also active within the comment section of her posts, responding to questions and giving advice that will make any D&D fan feel inspired and included. They also have a Twitch channel you can follow here where they stream their own campaign.
3. Delightfuldungeondiving
Another D&D entry on the list but Nick 'beardy' Plaisance (@delightfuldungeondiving) is a Dungeon Master and Voice Actor who's TikTok account is dedicated to showing fellow DMs and players all the different ways in which you can approach how you make your characters speak.
In addition to posting character voice examples he also runs a class on Outschool where he teaches kids how to play D&D and posts on his TikTok things that came organically from those lessons. Things like character's his kids made, lessons they learned, or just funny things that happened. The stories are always heartwarming, and even if you're not particularly in need of character voice inspiration, it can be fun to just scroll through his videos and watching just how unique he is truly able to make each character sound.
4. Zoranne_
BookTok probably makes up the largest portion of Fantasy TikTok and while there are hundreds of users that reflect any number of tastes within the genre, @Zoranne_ is one of special note for a couple of reasons. In addition to all of the classic BookTok trends we all expect, things like book hauls, reading updates, and consistent book recommendations, Zoranne_ also maintains a discord server, and an online book club.
Also, while most BookTokkers do monthly reading updates, Zoranne_ does weekly reading updates, and nothing motivates a reader to read more than seeing a reader who reads more than you and is having an absolute blast. It's like looking at Dwayne the Rock Johnson and using him as your gym inspiration, and it's important to have inspiration to read more when your average fantasy series is 100 books long and each book is roughly one million pages. It's also worthy of note that attached to her profile she has also linked a site that allows for you to look up content warnings before you start a book, which is an extremely considerate resource to make known and available to your audience.
5. Jacqueszewhipper
Jack the Whipper (@Jacqueszewhipper), as he is known online, is a circus performer specializing specifically in whip tricks. He has performed in the King Richard's Renaissance Faire and now tours around the country doing his own shows (tour dates here).
He has gone viral several times for his videos where he performs world record level whip skills with the charisma of a Disney prince (or the charisma of like, a fun Disney villain, whatever you think of when you think of someone duel-wielding whips to the tune of your favorite pop songs).
6. Mossy_socks
Christian (@mossy_socks) is a self-proclaimed escapist into the realm of fantasy fashion. Do you also want to dress like the protagonist of a fantasy series, but don't have the desire to do a full elaborate cosplay or costume? Christian makes videos both teaching you how to dress in his fantasy, goblin-core aesthetic and inspiring you to create an aesthetic of your own.
From DIY handwrap tutorials, to playlist links, to stitching vines into the interior of your car (artificial of course), Christian is showing everyone how easy it is to live the witchy, druid lifestyle you secretly wish you could also be living.
7. Marisa_fe
A word that keeps coming up a lot when discussing fantasy TikTok is ~aesthetic~ and that's exactly what Marisa (@marisa_fe) is delivering. On their page there is nothing but short and fun videos asking you to imagine what your own personal fantasy world would look like. Videos like "Which little creature are you picking up to be your explorer buddy" then showing you a series of illustrations of small woodland monsters that can fit in the palm of your hand, or "Which elemental dragon are you teaming up with?" then giving you a series of dragons to choose from. Each video showcases interesting and unique choices drawn by very talented artists which Marisa always credits in the description.
For every fantasy fan, this scratches that same itch that sites like Pottermore scratch. Like learning what your Patronus would be, or deciding what type of wood your wand is made out of, and having Marisa_fe's videos pop up in your feed every so often promises to keep that part of your escapist imagination healthy and well-fed.
Fans of fantasy can also treat themselves or each other to these fantastic gift ideas here.