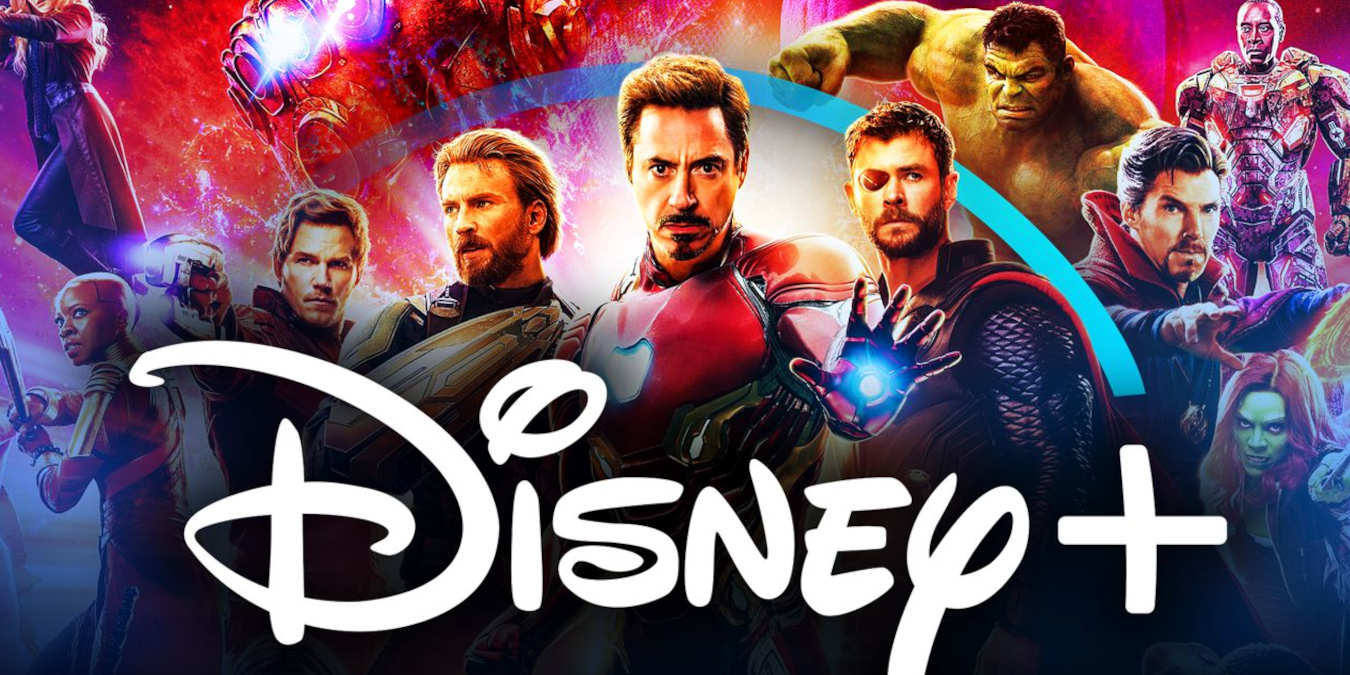 Disney+ has dedicated content hubs for hugely popular brands such as Disney, Pixar, Star Wars, National Geographic and, pertinently as far as this article is concerned, a huge heap of Marvel stuff.
Given that Disney now own the rights to more studios than Thor could shake his hammer at, that "Marvel stuff" includes more than just MCU titles. Going back more than 20 years – and even further than that in the case of some of the series available – there are movies on Disney+ from before the MCU was even a thing.
Let's take a look at them all…
If you're fan of streaming services in general, why not check out our views on the Netflix vs Hulu vs Amazon Prime debate and our guide to the best horror movies currently on NOW?
MCU Phase One
MCU Phase One saw the emergence of the franchise's original core cast – Iron Man (Robert Downey, Jr.), the Hulk (Edward Norton/Mark Ruffalo), Thor (Chris Hemsworth), Captain America (Chris Evans), Black Widow (Scarlett Johansson) and Hawkeye (Jeremy Renner) – and their eventual coming together as Earth's Mightiest Heroes: the Avengers.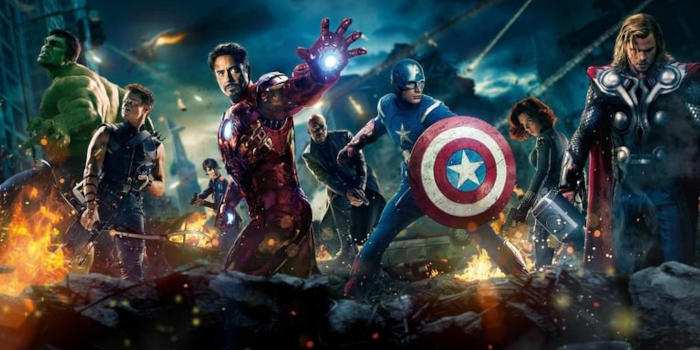 Disney+ has five out of the six Phase One movies available, with 2008's The Incredible Hulk being the notable exception, as that was distributed by Universal due to the Hulk's movie rights being with that studio.
Starting with 2008's iconic Iron Man, here is the full list of Phase One movies on Disney+:
Iron Man (2008)
Iron Man 2 (2010)
Thor (2011)
Captain America: The First Avenger (2011)
The Avengers (2012)
MCU Phase Two
Phase Two of the Marvel Cinematic Universe saw the return of the original six members of the Avengers and the introduction of a handful of new heroes – including a new cosmic team in the form of the Guardians of the Galaxy. All six movies in Phase Two can be found on Disney+.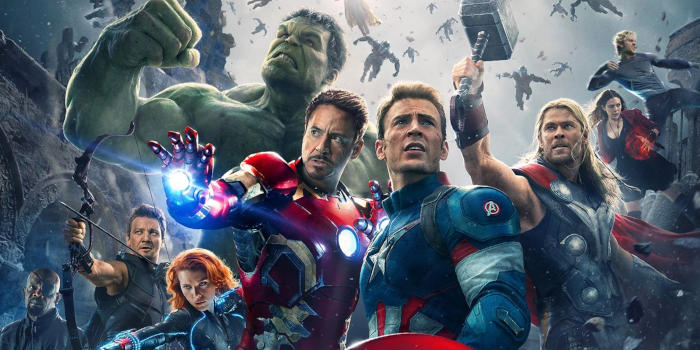 While 2015's Avengers: Age of Ultron felt like the culmination of this chapter, as the titular team of heroes faced off against James Spader's genocidal robot, it wasn't the final movie in it (that honor went to Ant-Man later that same year).
Here is the full list of MCU Phase Two movies available on Disney +:
Iron Man 3 (2013)
Thor: The Dark World (2013)
Captain America: The Winter Soldier (2014)
Guardians of the Galaxy (2014)
Avengers: Age of Ultron (2015)
Ant-Man (2015)
MCU Phase Three
Rounding off the Infinity Saga, MCU Phase Three is the largest of the three complete MCU chapters to date, comprising of 11 movies – although only nine of them are available on Disney+, as Spider-Man's solo movies (2017's Spider-Man: Homecoming and 2019's Spider-Man: Far From Home) were distributed by Sony Pictures.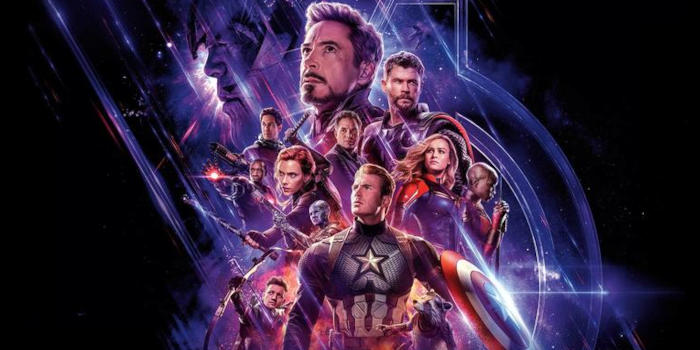 This epic chapter saw the coming of Thanos, as the Mad Titan gathered the six Infinity Stones in his quest to wipe out half of all life in the universe, and the massive conglomerate of heroes coming together to stop him.
This is the complete list of Phase Three movies on Disney+:
Captain America: Civil War (2016)
Doctor Strange (2016)
Guardians of the Galaxy Vol. 2 (2017)
Thor: Ragnarok (2017)
Black Panther (2018)
Avengers: Infinity War (2018)
Ant-Man and the Wasp (2018)
Captain Marvel (2019)
Avengers: Endgame (2019)
MCU Phase Four
Phase Four of the MCU is ongoing and, as things stand, only two movies have been released in this chapter; Black Widow and Shang-Chi and the Legend of the Ten Rings (both 2021).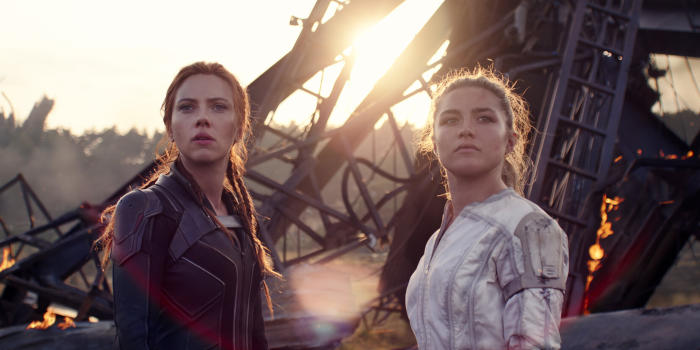 At the moment, only Black Widow has made it to Disney+, but upcoming movies in this phase (as well as the aforementioned already-released Shang-Chi) will make it onto there in due course. That means you can expect the likes of Eternals later this year (Spider-Man: No Way Home may be a different matter for reasons already mentioned), as well as Doctor Strange in the Multiverse of Madness, Thor: Love and Thunder, Black Panther: Wakanda Forever and The Marvels in 2022.
It's also worth nothing that the Phase Four television series are also on Disney+. However, at present, this is the complete list of movies:
The X-Men Franchise
After the MCU, Fox's X-Men franchise is undoubtedly the most successful movie franchise involving Marvel characters. Comprising of 13 movies (starting with X-Men in 2000 and ending with New Mutants in 2020) and following the adventures of Marvel's famous mutant team, the franchise has now ended – although Marvel fans are hoping to see some of the characters reappear in the MCU, given the now multiversal nature of the franchise.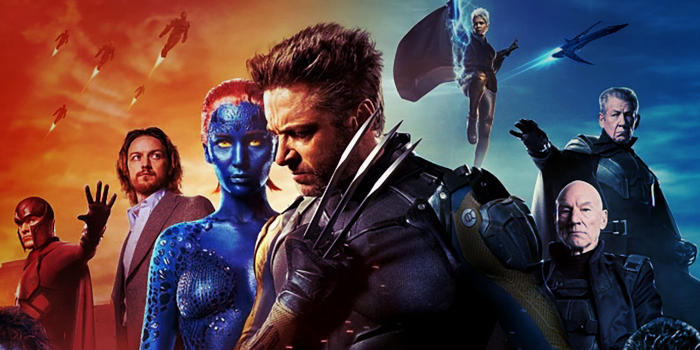 Disney+ has all but two of the movies from the X-Men franchise available to its users, with the notable exceptions being 2011's X-Men: First Class and the aforementioned New Mutants. It's unclear why those movies are missing at this stage, but you have to believe it's only a matter of time before they appear.
Here is the full list:
X-Men (2000)
X2 (2003)
X-Men: The Last Stand (2006)
X-Men Origins: Wolverine (2009)
The Wolverine (2013)
X-Men: Days of Future Past (2014)
Deadpool (2016)
X-Men: Apocalypse (2016)
Logan (2017)
Deadpool 2 (2018)
Dark Phoenix (2019)
The Fantastic Four Movies
On the whole, movies involving the Fantastic Four haven't been great. Fox have attempted two franchises involving Marvel's first family – the team of heroes whose powers emerged when they were exposed to a weird energy source – and neither of them have been well-received. However, they do exist and some of them are on Disney+, so we have to include them here.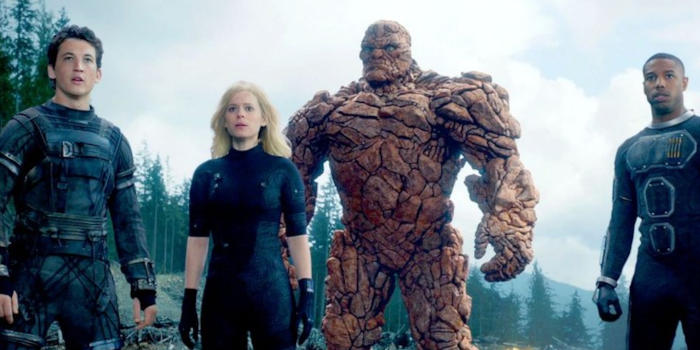 Starting with 2005's Fantastic Four, the original attempt at a blockbuster franchise involving the team comprised of two movies, ending with Fantastic Four: Rise of the Silver Surfer in 2007. The second attempt in 2015 saw Josh Trank's FANT4STIC being so badly received that the series ended right there and then.
Bizarrely, only two of those three movies are on Disney+, with 2005's Fantastic Four mysteriously missing. Here are the current movies available:
Fantastic Four: Rise of the Silver Surfer (2007)
FANT4STIC (2015)
Animated Movies
Disney+ also boasts an impressive collection of feature-length (one hour+) animated Marvel movies – including some made specifically for television that you may not have heard of.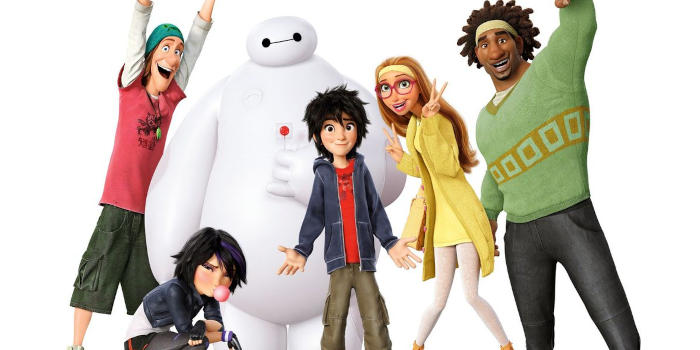 The biggest title in this list is undoubtedly 2014's Big Hero 6 – although it should be noted that, while it was based on a Marvel comic book (hence its inclusion here), Big Hero 6 isn't actually in the Marvel hub on Disney+ – you'll find it in the Disney section.
This is the full list of animated Marvel movies currently available on Disney+:
Iron Man & Hulk: Heroes United (2013)
Iron Man & Captain America: Heroes United (2014)
Big Hero 6 (2014)
Superhero Adventures: Frost Fight (2015)
Hulk: Where Monsters Dwell (2016)
Marvel Rising: Secret Warriors (2018)
That's currently the complete list – but there's absolutely no doubt that more will be added in the near future. Disney+ does, of course, also feature an abundance of Marvel series, documentaries, featurettes, One-Shots and shorter animated movies for your viewing pleasure, but if it's just feature-length movies you're after, this article has you covered. Happy viewing!
If you're a fan of Marvel, you might also be a fan of anime and manga, so why not check out our guide to the key differences between the two?