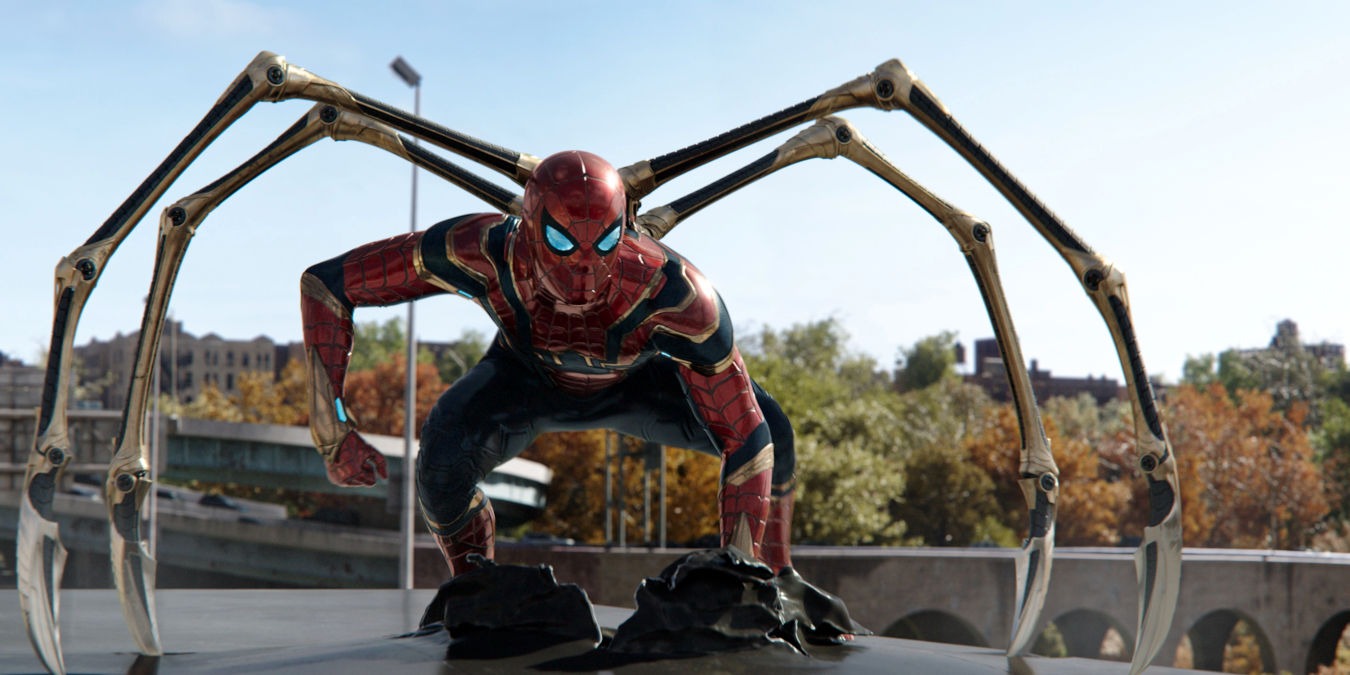 Pretty much every movie ever based on a Marvel comic can now be watched online, with the likes Shang-Chi and the Legend of the Ten Rings (our take on it here) and Venom: Let There Be Carnage the most recent additions to hit streaming services at the end of 2021 – heck, you can even find 1986's Howard the Duck on Amazon Prime!
2022 will see a pile of great Marvel movies being made available to watch online. We're going to tell you when they're hitting cinemas, which online platforms you'll probably be able to watch them on, and when they're likely to be available to watch at home.
It should be noted that, while this is guesswork, the estimates in this piece are based on precedents set by past movies, both in terms of timescales and platforms. Marvel movies tend to appear online two to three months after their cinematic release and the platforms they appear on are consistent based on the distribution rights.
While you're here, why not check out our piece ranking every 2021 Marvel Studios television series?
1. Eternals
Eternals hit theatres in November of 2021 – and by the time you read this it will already have appeared on Disney+ (having debuted on the platform on January 12th 2022), becoming the first Marvel movie to do so this year.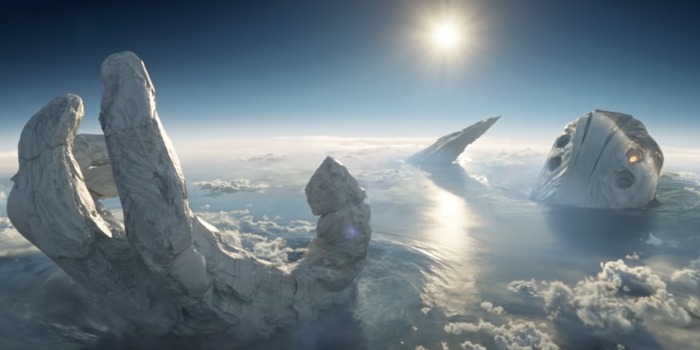 Directed by Chloé Zhao, the movie features an incredible and diverse cast that includes Gemma Chan, Richard Madden, Kit Harington, Salma Hayek, Brian Tyree Henry and Angelina Jolie.
It focuses on the titular Eternals, an immortal and incredibly powerful alien race, who emerge from hiding after thousands of years to protect Earth from their ancient counterparts, the Deviants. It's a visually stunning movie that feels very different to past Marvel Cinematic Universe offerings and promises to take the franchise in a thrilling new cosmic direction.
2. Spider-Man: No Way Home
By far the highest-grossing movie of 2021, Spider-Man: No Way Home was directed by Jon Watts and stars the likes of Tom Holland, Zendaya and Benedict Cumberbatch.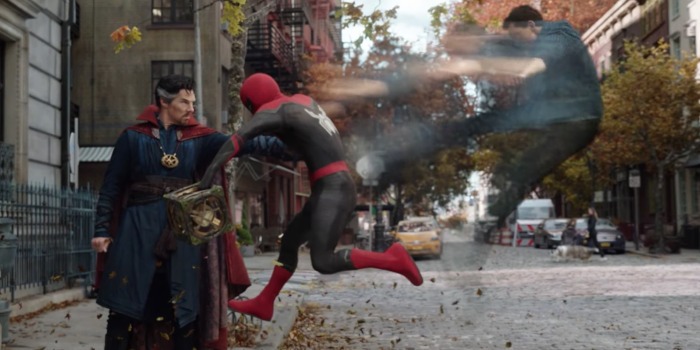 It sees Doctor Strange using magic to make Peter Parker's Spider-Man identity a secret again. However, when the spell goes wrong, the multiverse is fractured, which allows visitors from alternate realities to enter Parker's universe – including a number of familiar faces from past Spidey movies. It's an absolute blast.
Given that No Way Home is a Sony Pictures movie, it probably won't be appearing on Disney+ alongside the majority of the other Marvel Cinematic Universe titles (at least not initially). Its most likely destinations are Netflix and Amazon Prime – and, having been released in cinemas in mid-December of 2021, it will probably start appearing on such services by early March.
3. Morbius
Morbius is an upcoming movie that, after a number of delays, will finally hit cinemas in early April of 2022. Directed by Daniel Espinoso, it stars Jared Leto as Michael Morbius – a man suffering from a rare blood disease who tries a dangerous cure that afflicts him with a unique form of vampirism.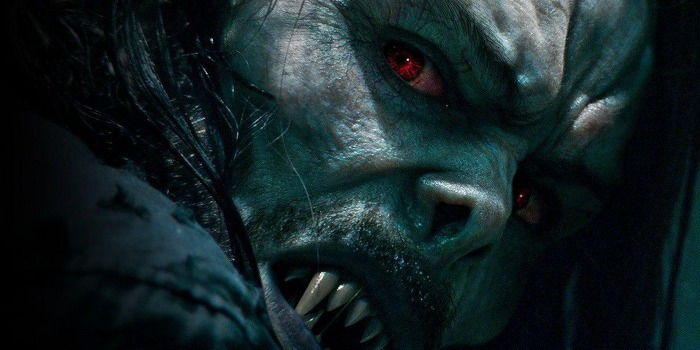 It looks set to be much darker than most Marvel movies we're used to, which will be interesting to witness – and while it has a great cast of newcomers to the superhero genre, Michael Keaton will be reprising his role as Adrian Toomes/Vulture from the Marvel Cinematic Universe (suggesting further multiverse shenanigans, as Morbius is the third offering in Sony's Spider-Man Universe, not an MCU movie).
The movie is likely to arrive on streaming services in early-to-mid June, with Netflix and Amazon Prime being its most likely destinations.
4. Doctor Strange in the Multiverse of Madness
The highly anticipated Doctor Strange in the Multiverse of Madness is getting a theatrical release in early May. Directed by Sam Raimi, it features many of the cast members from the first Doctor Strange movie, as well as Elizabeth Olsen as the Scarlet Witch.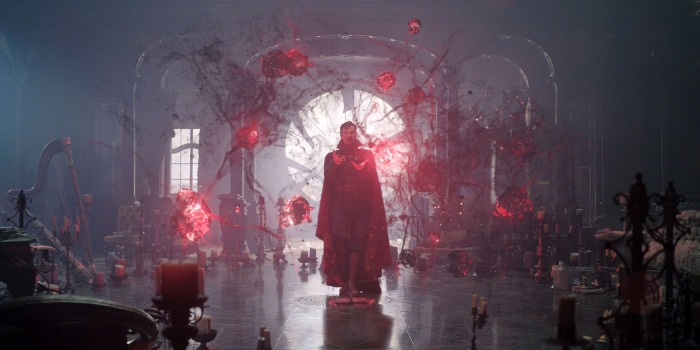 The movie will see Strange dealing with the effects of the door to the multiverse being opened – which include an evil alternate version of himself making his presence felt. Strange will have the help of the likes of Wong, who has guided the former surgeon on his mystic journey since its beginnings, and Wanda Maximoff – the Scarlet Witch herself – when it comes to fixing everything.
As a Marvel Cinematic Universe movie, Multiverse of Madness will undoubtedly find its way onto Disney+ – and that's likely happen around July.
5. Thor: Love and Thunder
Directed by Taika Waititi, Thor: Love and Thunder is the upcoming sequel to 2017's Thor: Ragnarok. It stars Chris Hemsworth alongside a plethora of A-listers, including Marvel Cinematic Universe newcomers Russell Crowe and Christian Bale.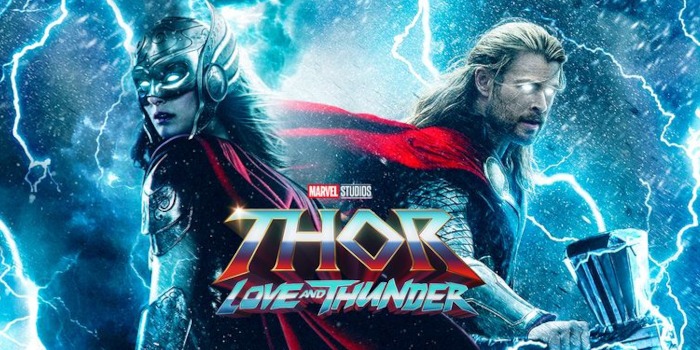 Very little is known about the plot, other than the fact that Jane Foster is likely to take on the mantle and powers of Thor while suffering from cancer – a story taken from Jason Aaron's Mighty Thor comic book.
It's getting released in theatres early July, meaning it's more than likely to appear online by mid-September. As an MCU title, Disney+ will undoubtedly be its first destination.
Now that you're finished here, please make sure you check out our articles ranking the best live action Batman movie actors and the best live action Joker movie actors.