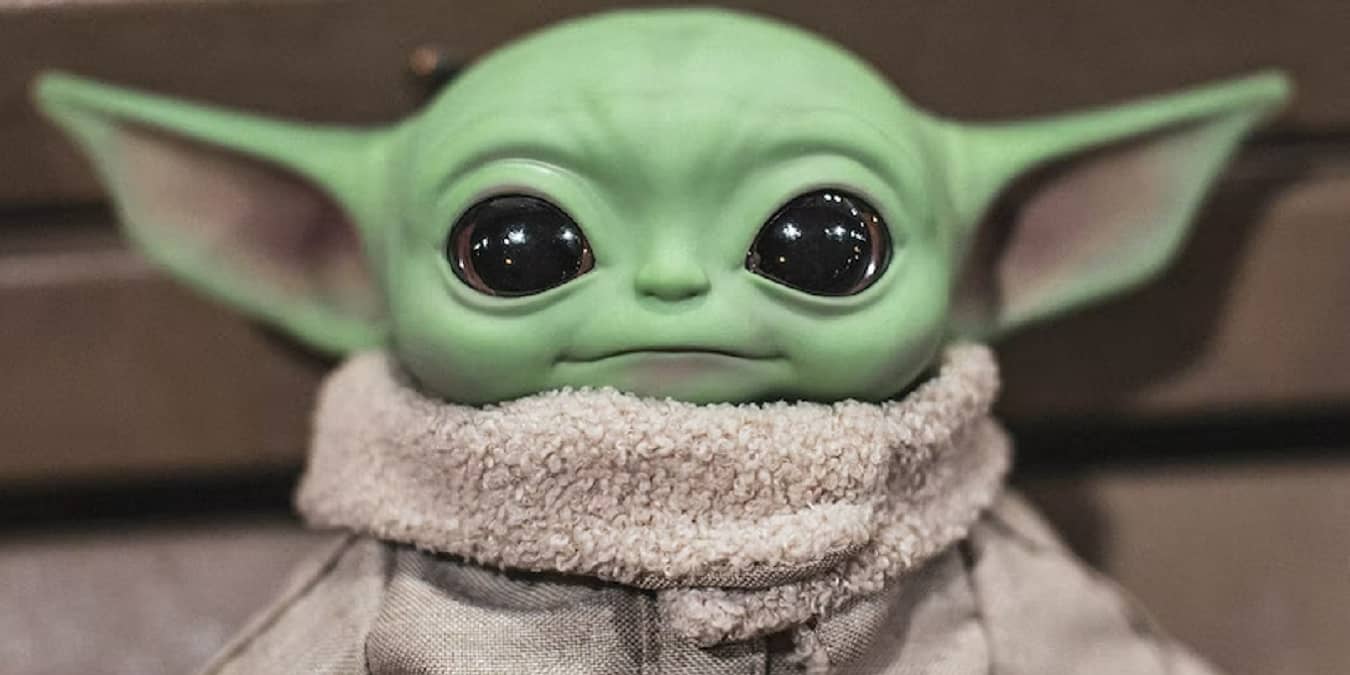 With hundreds of Star Wars Funko Pops to choose from, how do you pick which ones you need in your life? From iconic characters, like Darth Vader and Luke Skywalker, to memorable movie moments like the trash compactor, you'd be hard pressed to not find numerous figurines to add to your collection. But, if you're not sure where to start, make sure your Star Wars collection at least has these Funko Pops in it.
Love Star Wars and gaming? See why Respawn is the perfect studio to develop Star Wars games.
1. Training Luke With Yoda Funko POP!
Step back to the classic Empire Strikes Back by reliving the epic training moment in Dagobah. Released in 2020, the Training Luke With Yoda Funko POP! showcases Luke Skywalker with Yoda on his back. Released in 2020 as part of a 40th anniversary collection for Empire Strikes Back.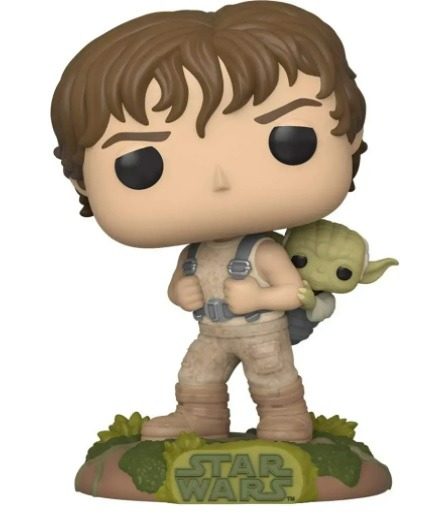 It's a nice throwback when many of the Funko Pops you see are related to the newer films, and of course, The Mandalorian. The figure has a sturdy base and stands 3.75-inches high.
2. Boba Fett Funko POP!
Boba Fett has become a truly iconic character, even leading to Disney creating The Book of Boba Fett. So, naturally, this is one of the top Star Wars Funko Pops you need in your collection. You can keep it classic with a basic Boba Fett Funko POP! standing 5-inches tall with a bobble head, or try the Boba Fett Funko POP! Without Helmet.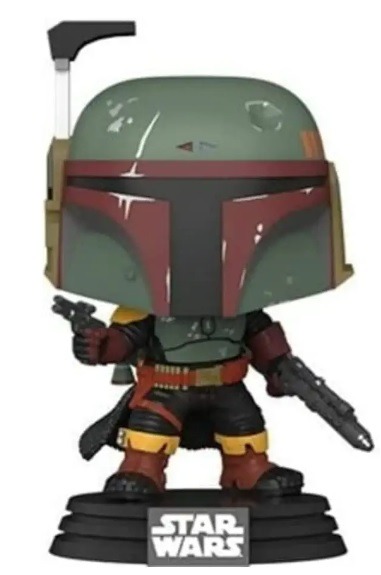 If you prefer Funko POP! Moments, it's hard to beat the iconic scene with Boba Fett on the throne with Fennec Shand standing by.
3. Mandalorian Funko POP!
With the success of The Mandalorian, every Star Wars Funko POPs collection needs at least one Mandalorian figurine. Start with a memorable show moment with the Mandalorian walking alongside the child, aka Grogu. It's cute and gives you both main characters from the show.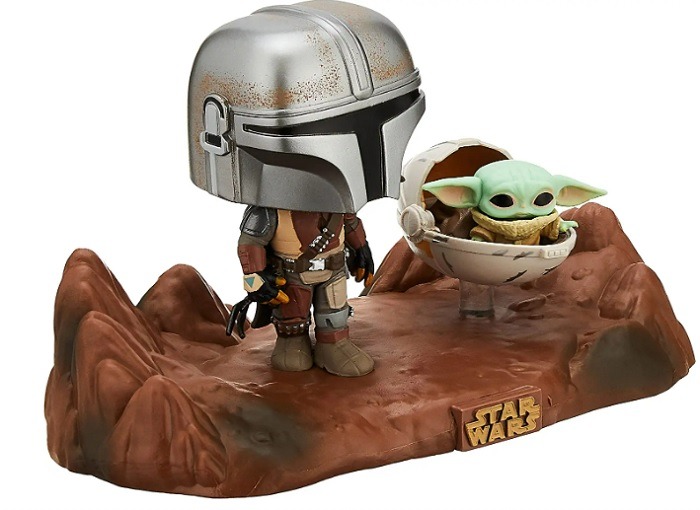 Or, if you prefer another scene, try the Mandalorian on Bantha with the child. Or, if you want a more standard Funko POP!, it's hard to beat the Mandalorian, without the helmet, holding the child.
4. Darth Maul Funko POP!
Darth Maul quickly became one of the most memorable characters from Star Wars: The Phantom Menace thanks to his undeniably badass look. Make sure your collection represents him with this Darth Maul Funko POP!. It even comes with a protector case. Whether in a case or the original box, it's still going to look menacing and awesome.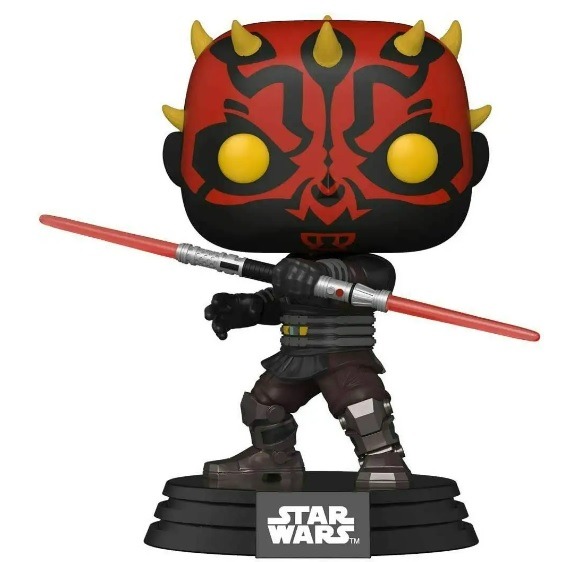 For those who want a more action pose, try the Amazon Exclusive Darth Maul, which is part of the Star Wars: Duel of the Fates 3-part collection.
5. Darth Vader Funko POP!
No Star Wars Funko POPs collection could ever be complete without at least one Darth Vader. While Funko has released numerous versions, including special holiday editions, this electronic Darth Vader definitely stands out from the rest. Not only does the figure light up, but you get the iconic breathing sounds. Considering most POPs either don't move or just have a bobblehead, this is a nice change.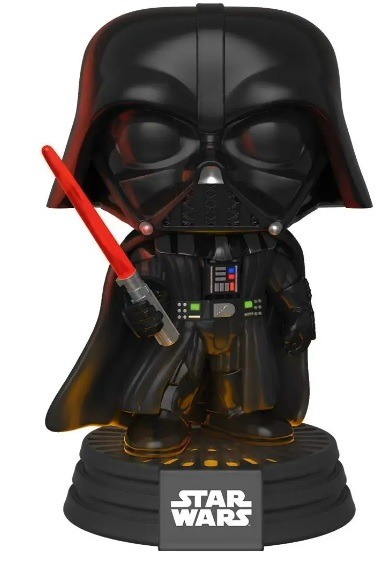 A few others you might want to consider are the epic fist pose Darth Vader and the meditation chamber.
6. Kylo Ren Funko POP!
Kylo Ren, first introduced in Star Wars: The Rise of Skywalker, was both a loved and hated character. No matter how you feel, he made a great tormented villain. He's also a great representation of the newer generation of Star Wars movies. This simple, yet elegant Kylo Ren Funko POP! is in a battle ready stance.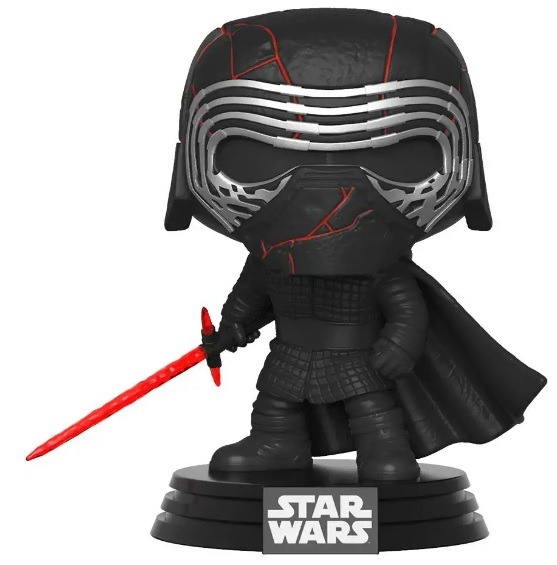 If you loved the electronic Darth Vader, you might prefer the electronic Kylo Ren as well. Or, check out this Kylo Ren in a memorable fighting pose.
7. Chewbacca Funko POP!
Outside of Darth Vader, Chewbacca is probably the most imitated character. After all, who doesn't like talking like Chewie? While this Chewbacca Funko POP! might seem a little too cutesy for some collectors, it's still a classic and great for any Star Wars collection.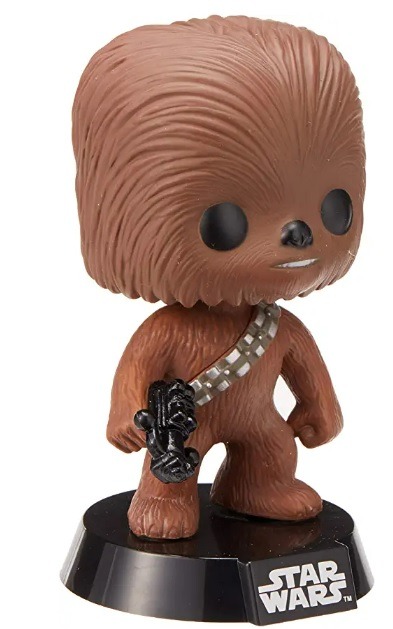 If you'd rather showcase Chewbacca in action, this version from Star Wars: The Force Awakens is ideal. It's far from cute and shows exactly why you should never mess with Chewie.
8. Yoda Funko POP!
Obviously, every Star Wars Funko POPs collection needs the most popular characters, such as Luke Skywalker and Darth Vader. But, who's arguably even more memorable? Yoda of course. After all, where would Luke have been without him? So, complete your collection with this Yoda Funko POP!.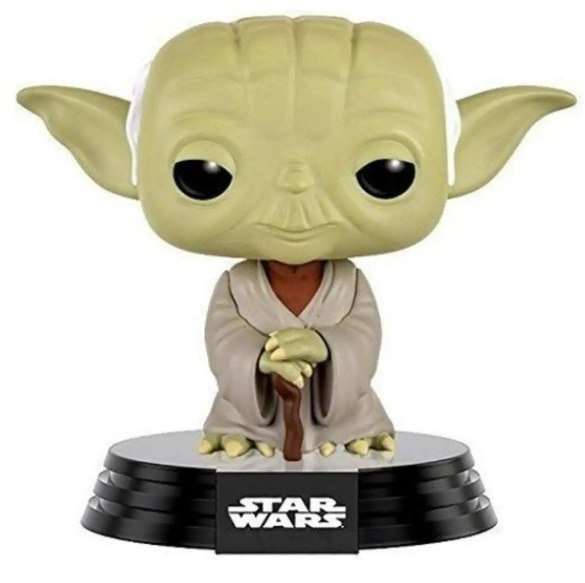 Somehow, looking at it makes you feel both wiser and yet, not quite worthy. But, that's kind of the point.
If you want to become the ultimate Star Wars Funko POPs collector, use this checklist to help keep track of what's available. Also, keep track of all the limited edition convention exclusives.
Looking for more geeky collectibles beyond Star Wars? Check out the best types of geek merchandise to collect. Or, sit back and check out the best sci-fi podcasts in the galaxy.
Image credit: Jonathan Cooper via Unsplash