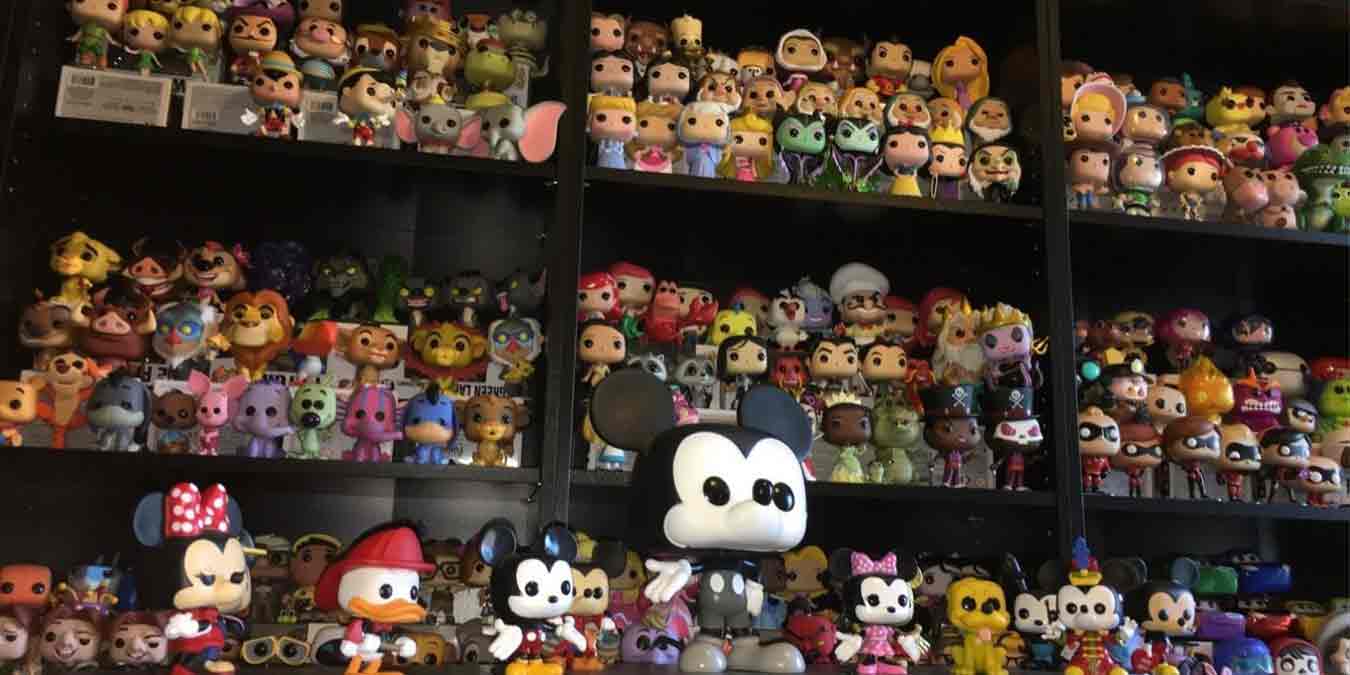 Funko Pops are an endlessly refreshing, constant outpouring of easily collectable affordable pop culture memorabilia. So, it won't surprise you to know that Disney has, at this point, probably hundreds of collectable figures from all across their roster. That'll make it hard to pick exactly what you should be adding to your collection next. Thankfully this assembled list brings to the forefront, the top five Disney Funko Pops you should consider adding to your shelf, desk, dresser, or expensive display case, enshrined in light and protected by enameled glass.
Looking for Avengers Funko Pops instead? Check out the collection here.
5. Evil Queen on Throne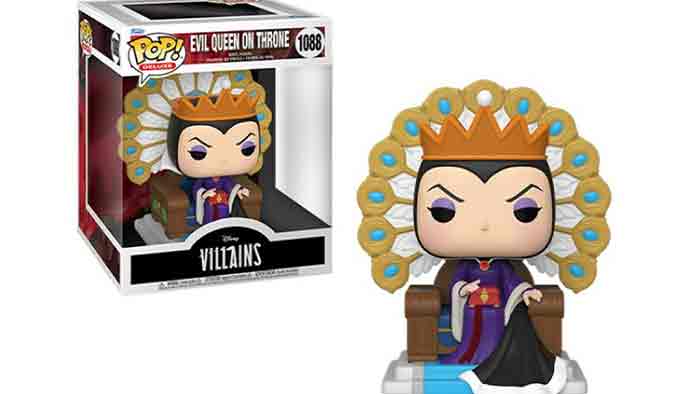 Number five is part of the Disney Villains series, and Evil Queen Grimhilde is especially deserving of the spotlight seeing as she was the villain of Disney's first feature length animated film. As well as the villain of the first animated film to ever be in color! Making her not just a piece of Disney history, but a piece of film history in general. Plus, it would be irresponsible not to acknowledge just how sweet that throne is. Picture it: She belongs on a raised platform towering above your other Funko Pops. Are they regal pieces of film history? I bet they aren't.
4. Aladdin & Jasmine Magic Carpet Ride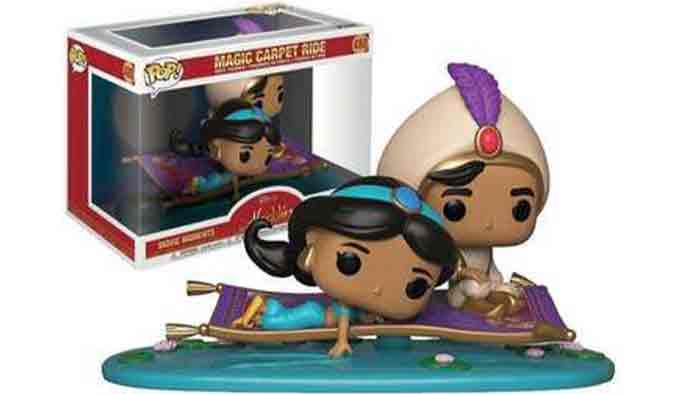 Aladdin and Jasmine clock in at number four because I guarantee that when you saw this, a little part of you sang the song, and if you didn't just then, you definitely have by now since I've acknowledged the song directly. I don't even have to name it for you to hear it. Perhaps one of the most iconic moments (and songs) of the Disney Renaissance, this one deserves to be seen (and heard, as this truly is the personification of A Whole New World) as a centerpiece of your collection.
3. Fantasia 80th Anniversary: Sorcerer Mickey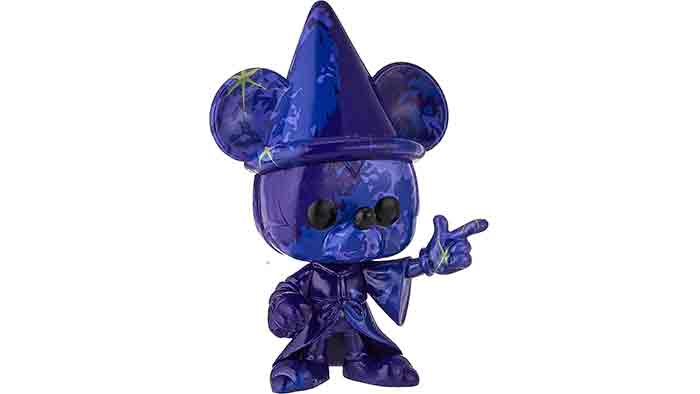 This list, of course, would not feel right if the Mouse himself was not on it. Funko Pop has over twenty different figures depicting Mickey, from Steamboat Willie to Mickey and Friends but the manifestation of the mouse that fits the number three spot is this Fantasia 80th anniversary Funko Pop of Sorcerer Mickey. Not only is Sorcerer Mickey one of the most referenced iterations of the character, but the unique, shining blue, starry-night design that envelopes the figure is particularly noteworthy and makes this not just your average Mickey figure. Queen Grimhilde may think she's the head of your collection, but we'll all know who's really the mouse in charge.
2. Carl & Ellie with Balloon Cart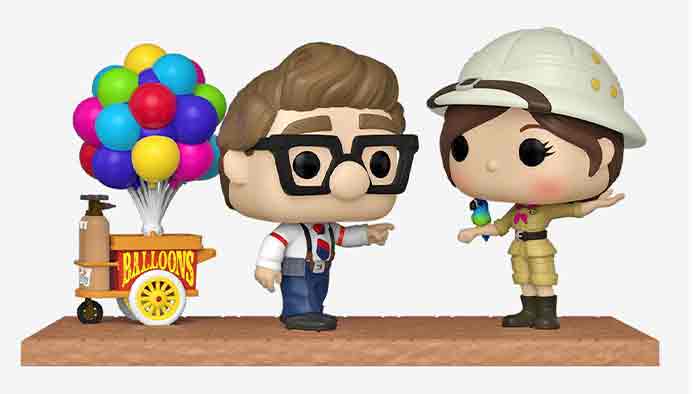 Just like the Aladdin & Jasmine figure can encapsulate the Disney Renaissance, so can this figure of Carl & Ellie from the prelude of Up encapsulate Pixar. The first ten minutes of Up are so memorable and well done that even people who haven't seen Up are familiar with – or at least aware of – the movie's opening montage. Heck, even people who have seen Up don't remember the rest of the film in the same way they remember the beginning. It's one of Pixar's finest moments and it deserves to fully represented in any Disney fan's collection. Genuine question, has a vinyl figure, void of any personal sentimental value, ever elicited an emotional response from you? This figure gets the number two spot because it does elicit such a response.
1. The Nightmare Before Christmas Advent Calendar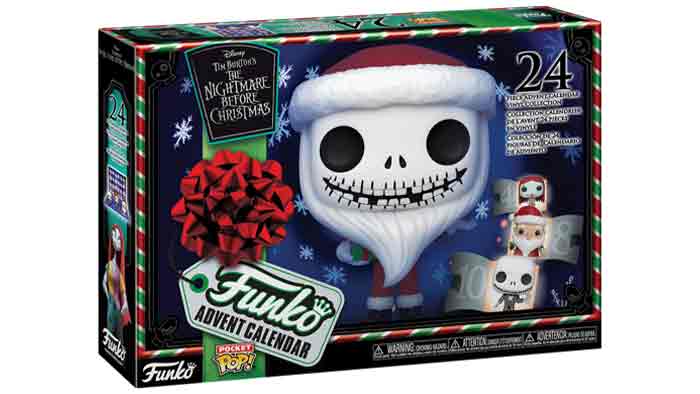 What could be more deserving of a number one spot than an entire Funko Pop experience. Rather than picking a single figure to represent number one, this Nightmare Before Christmas Advent Calendar gives you 24 mini collectible figures from your favorite Halloween/Christmas movie (Christoween?). Granted this one is a little pricey but there is a more budget-friendly calendar that gives you 13 figures and they are all designed to look real good in Oogie-Boogie's lair (That's a fun way of saying they're blacklight colors). Regardless of which option you choose, you'll love being able to pepper in some of Disney's most celebrated hauntingly nostalgic figures among your regularly-sized Funko Pops.