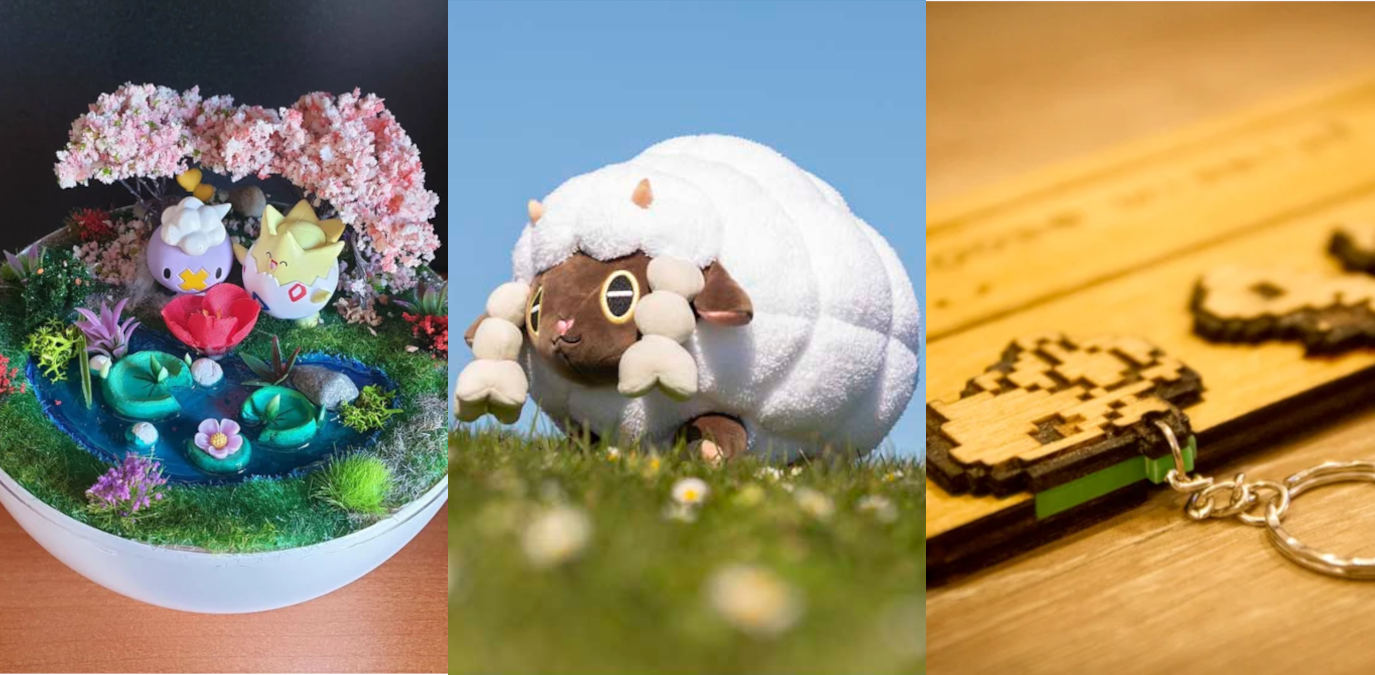 Choosing gifts for Pokemon fans might be more difficult than you'd think. Sure, it's easy to get anything with a Pokeball or Pikachu's face on it, but then you'd lose out on finding something truly special and unique for that somebody you care about.
To help you find the perfect gift, we've made a list of the best Pokemon gifts for all ages.
We've also made a list of the Best Gaming Accessories You Can Get For Your Switch. Check it out!
1. Pokemon Center Plushes
Where to buy: Pokemon Center
Price: $11 – $50 ($450 if you want a really big Slowpoke)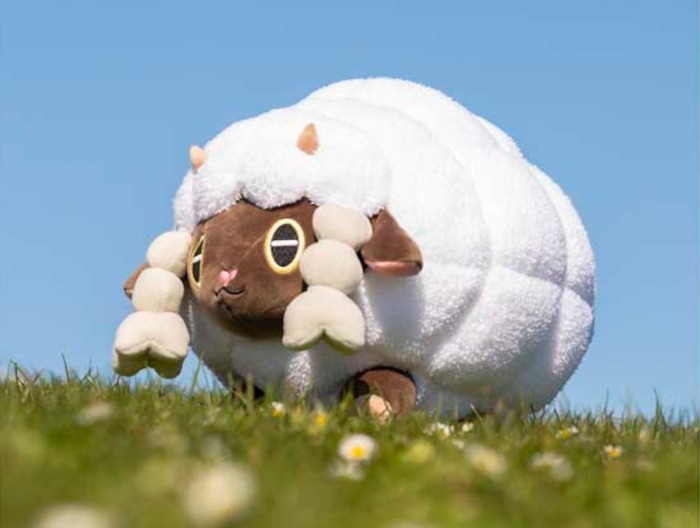 The plushes at The Pokemon Center are a great choice since they have most of the Pokemon available, and in different sizes too! If the Pokefan in your life loves a niche Pokemon, there's a good chance that there's a plushie of it here. The plushies themselves are surprisingly durable and are made of an extremely soft polyester/polyethelene material.
2. Kigurumis (Onesies)
Where to buy: Amazon (Kigurumi), Amazon(Onesies)
Price: $20 – $100 (Amazon)
A more people are now working from home, this has led to suits and ties being exchanged for comfortable pajamas. With that in mind, these Pokemon onesies are a fantastic gift for anyone, young or old. They're perfect for cold nights, work as Halloween costumes, and make cozy pyjamas to sleep in. If you don't mind spending a little extra, a pair of these onesies are amazing gifts for couples or families.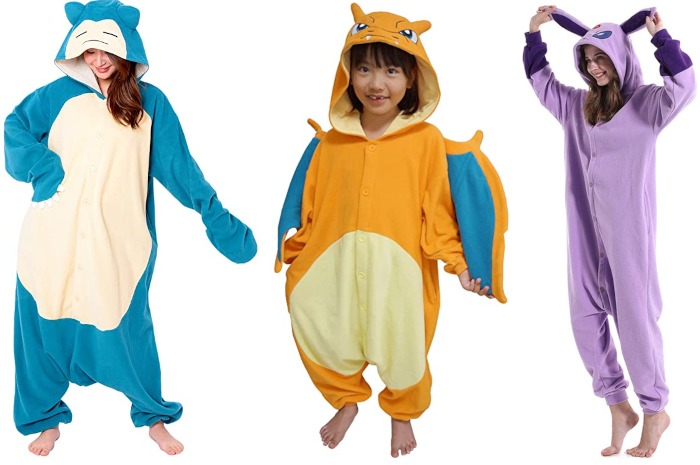 The prices for good kigurumis can be intimidating, but the quality you get is worth it. The cheaper ones are made with a rougher fleece and the designs are a little faded and more 'floppy.' In comparison, the more expensive kigurumis are much softer since they're made from a higher quality polyester, won't pill as much, and have better stuffed parts to them.
3. Crystal Pokeballs
Where to buy: Etsy
Price: $20 – $60
Crystal Pokeballs are glass pokeballs with etched crystal designs inside of them. Each one comes with an LED platform to light up the ball, which brings the entire decoration to life. The crystals create an almost holographic effect that displays a 3D image of a pokemon. The larger Pokeballs are beautiful desk pieces and night lights, while the smaller ones are exceptional keychains.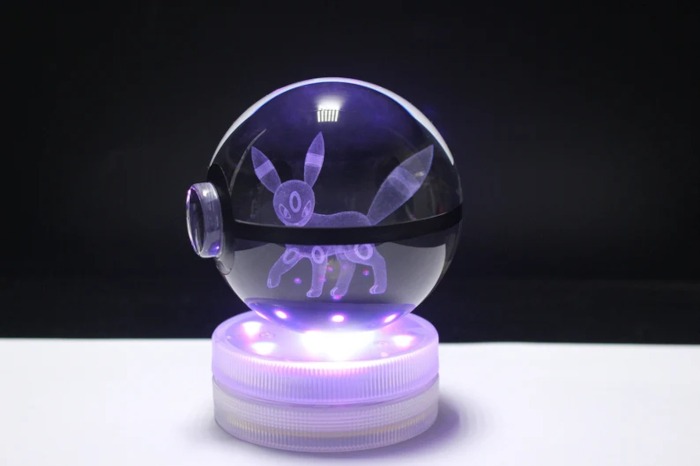 The Etsy store GlowingPokeballs offers a wide selection of different Pokemon, so there's a good chance they have the one you're looking for. They also offer different LED platforms and three different keychains. Of those keychains, the mega key stones are perfect for a more subtle nod to the franchise.
4. Pokemon Terrariums
Where to buy: Etsy, Pokevault (Re-ment Terrariums)
Price: $40+ (Etsy), $16 for a blind box (Pokevault)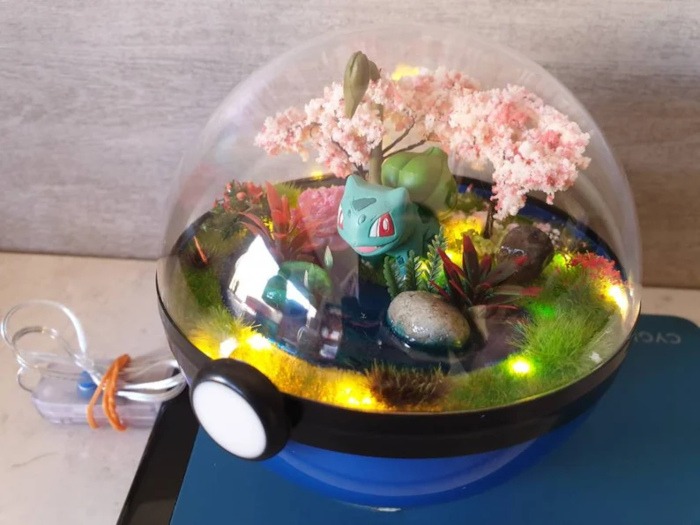 Much like the Crystal Pokeballs, Pokemon Terrariums are gorgeous desk pieces and can be used as awesome night lights too. The artistry behind these terrariums along with how enchanting the scenes look easily justify their price. Many of the artists also take custom orders, so if you don't see the scene you're looking for, then you can contact the artist and commission one.
If you're looking for one that's more affordable, or if you just love blind boxes, the Japanese toy company, Re-ment, had a collaboration with Pokemon and created incredible-looking terrariums with Pokemon miniatures . The blind boxes are usually sold by the case, but some places like Pokevault sell the individual boxes, which makes them much more budget-friendly.
5. Key Holders
Where to buy: Etsy
Price: $30 – $33
Everyone has a soft spot for their starters. They were the first friends you made on your journey, and they introduced you into the game world. For older fans, the first three generations of starters hold a special place in our hearts because those were the only core Pokemon games on the Gameboy.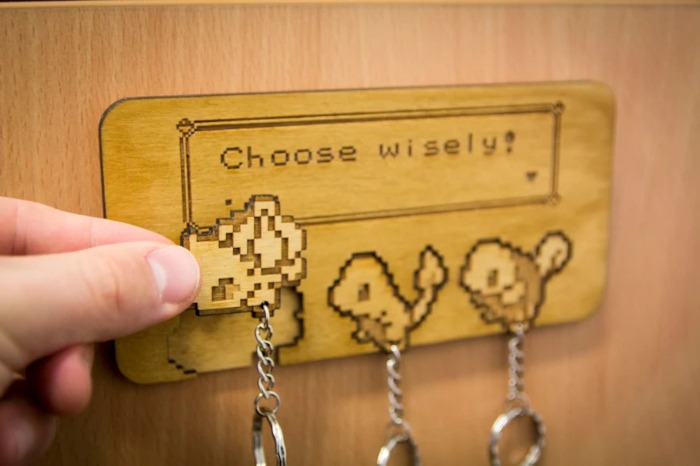 Over on Etsy, ChocoboSquare has made laser-cut key holders of the sprites from those generations of starter Pokemon. These are the perfect gift for older fans since they're a great way to organize your keys, are a fashionable keychain, and serve as a nostalgic reminder of the iconic moment we got to choose our favorite starters. With this key holder, now you get to relive that moment every time you get your keys.
6. Snorlax Beanbag Chair
Where to buy: Amazon
Price: $29 – $68
If you don't mind a more expensive gift, this Snorlax Beanbag is an amazing purchase. Snorlax is a big lovable Pokemon that just wants to sleep and eat all day – serving as the spirit animal for any exhausted adult on their day off. Having a beanbag chair of this lovable oaf is a wonderful opportunity for anyone of any age to channel their inner Snorlax and catch up on some much-needed sleep.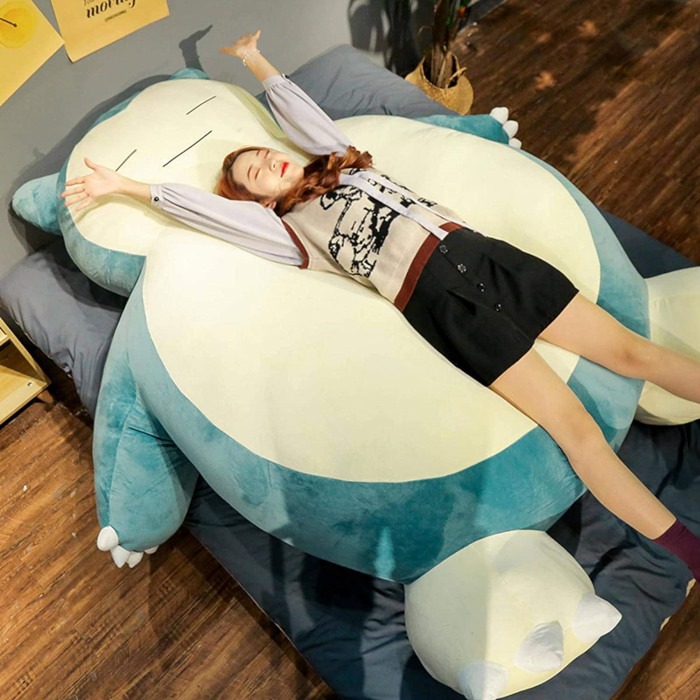 Be aware that this product isn't filled when you purchase it. You'll have to buy the stuffing yourself and fill it up. While it's a little more effort on your end, it's not necessarily a bad thing. It just means that you'll get the opportunity to choose what to fill it with and to what capacity. Purchasers on Amazon recommend about 20 pounds of filling, and the filling itself can be anything from bean bags and shredded memory foam, to polyester fibers.
7. Heiying Pokeball Nintendo Switch Charging Dock
Where to buy: Amazon
Price: $17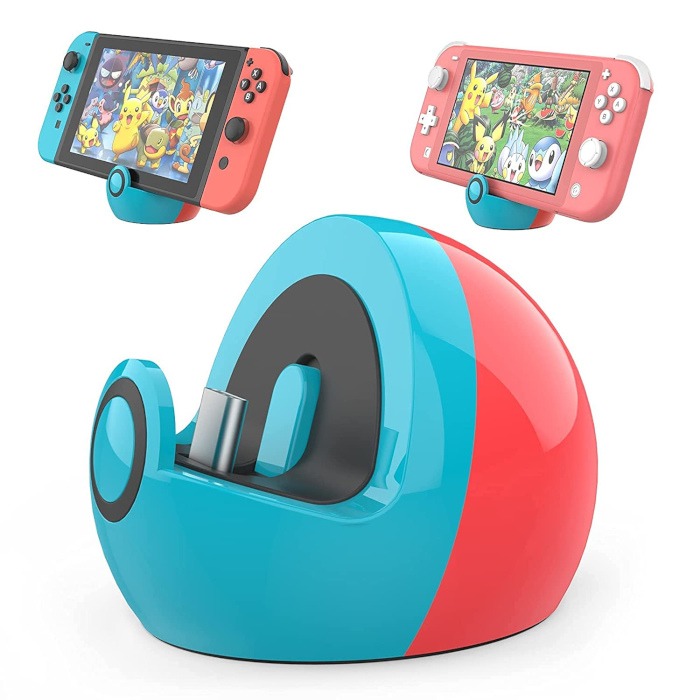 With a new generation of Pokemon coming soon to Nintendo Switch, there's a good chance fans will want to play the game on the go. The Heiying Charging Dock is perfect for those situations since it acts as a stand, charges the Switch if you find an outlet, and is extremely small (Dimensions: W2.04″ x L2.04″ x H1.57″), making it easy to pack and bring with you. Just make sure you bring your own cord and charging block since this dock doesn't come with one.
Still need gifts? Here are the 15 Best Gifts for Horror Movie fans and the 25 Best Gifts for Superhero fans.