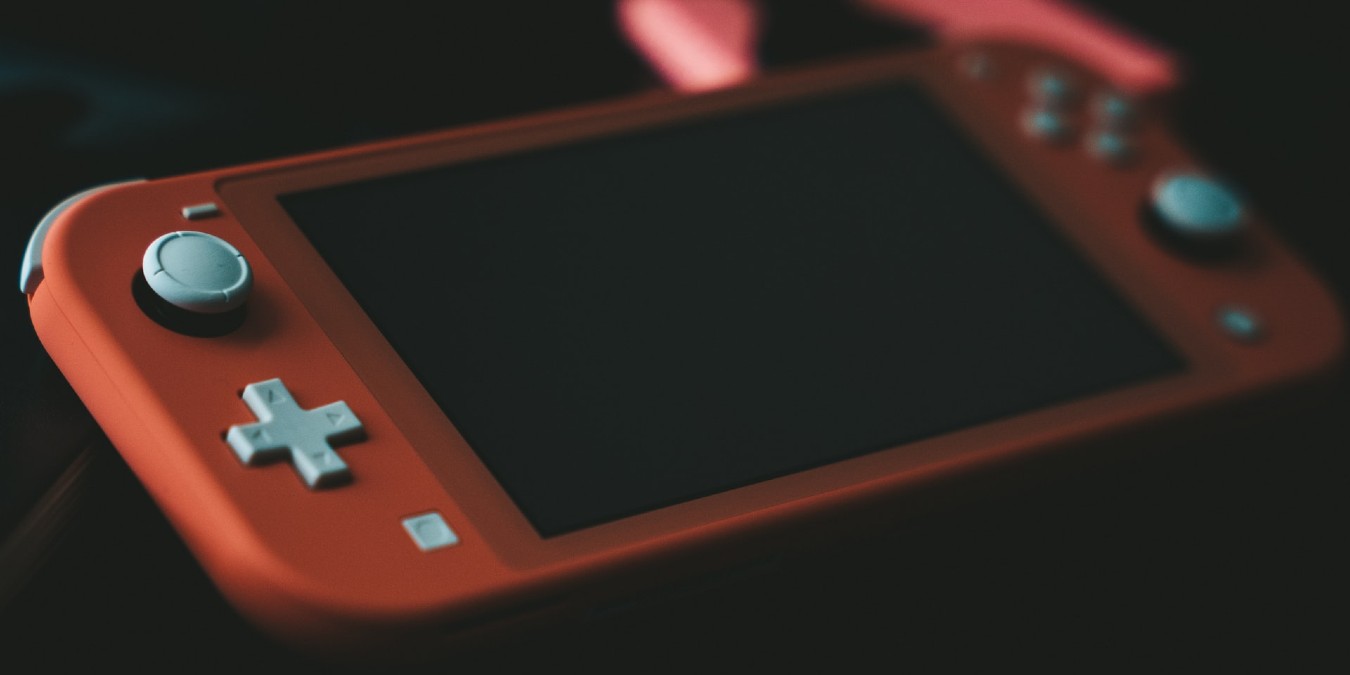 In the video game world, the Nintendo Switch is comfortably behind Microsoft's Xbox and Sony's PlayStation. When it comes to fun, portability and form factors, the Nintendo Switch can't be beat. Of course, upping your Switch game is easy with a few accessories that can make your gaming experience all the better.
1. Nintendo Switch Pro Controller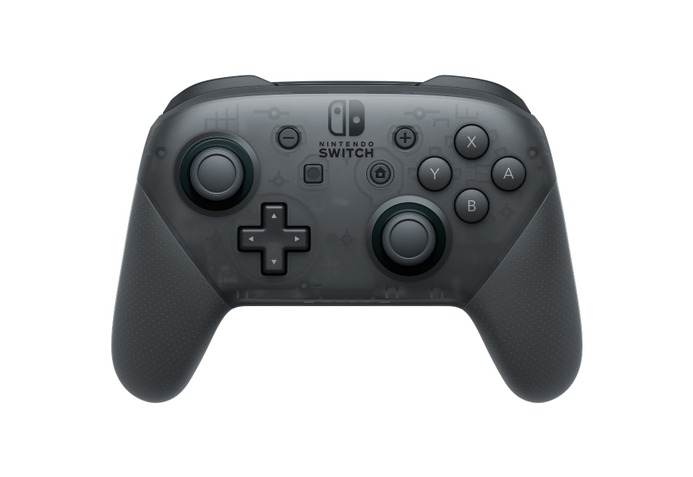 There are an excellent number of third-party alternatives, but for the very best in Switch gaming, stick to Nintendo's Pro controller. HD rumble, built-in amiibo functionality and motion controls make it the controller to beat. When fully charged, battery life lasts around forty hours of depending on the type of gameplay. If you are looking to step up from the included Joy-Cons, this is the first and likely the last controller for your Switch or Switch Lite you will ever need to purchase.
2. Ring Fit Adventure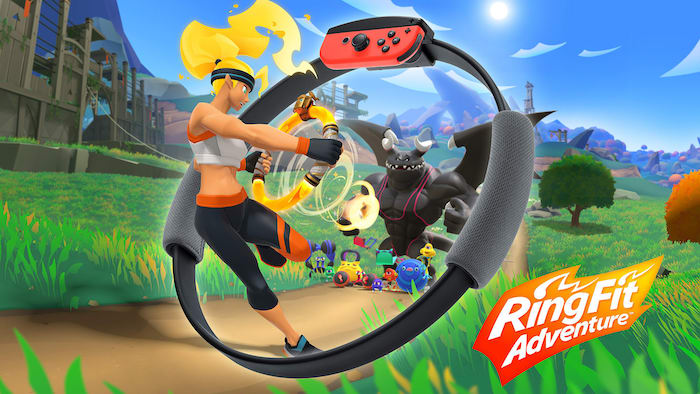 Nintendo has made it a habit of rolling out some type of fitness accessory over the last few console generations. In the case of the Switch, the Ring Fit Adventure is something of a successor to the Wii Fit Board with a few major differences. The Ring Fit is designed to incorporate both of the full-size Switch Joy-Cons (no Switch Lite support) so you are all set with motion control. Half role-playing game, half fitness adventure, this is a much different experience than the Wii Fit board. Jog, sprint and high-knee yourself through dozens of levels and plenty of sweat all while forgetting you are working out.
3. tomtoc Carrying Case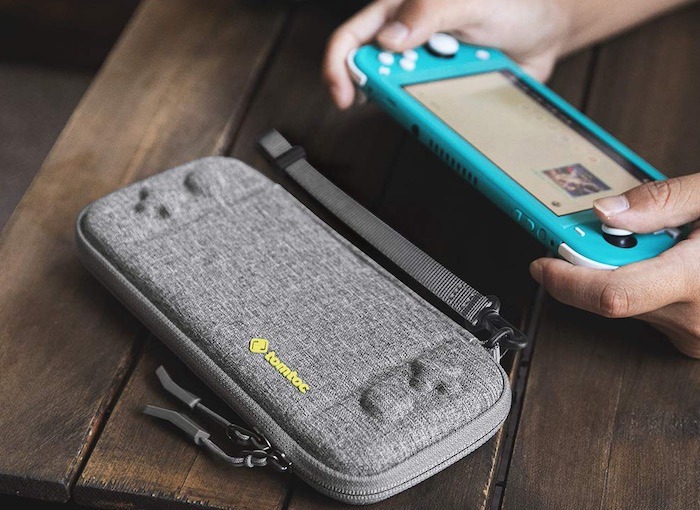 There are quite literally hundreds of carrying case options available for the Nintendo Switch and Switch Lite. Few compare to the quality, durability and color selection that tomtoc offers. Available for the Switch and Switch Lite, each case offers a snug and protective fit that makes you feel at ease sticking your console in a backpack while on the go. The full-size Switch case includes room for ten game cartridges while the Switch Lite offers room for eight. Best of all, the case is splash-proof so getting caught in the rain or accidentally spilling a drink won't have you worrying whether your Switch survived.
4. Hori Compact Stand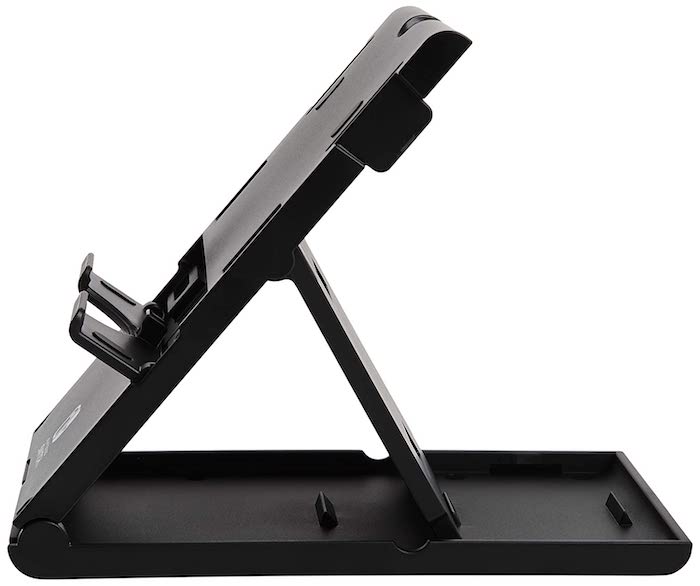 The Switch kickstand leaves a lot to be desired as far as usability so turn to Hori's Compact Playstand instead. Officially licensed by Nintendo, this stand is the perfect combination of using on-the-go and tabletop mode. It folds up flat to fit in a pocket or bag all while offering three separate angles for gaming. Each angle is secured by a rubber grip so you don't want to worry about your Switch or Switch Lite toppling the stand. There is even room for the charging cable to connect so gameplay is not interrupted by low battery alerts.
5. Tennis Racket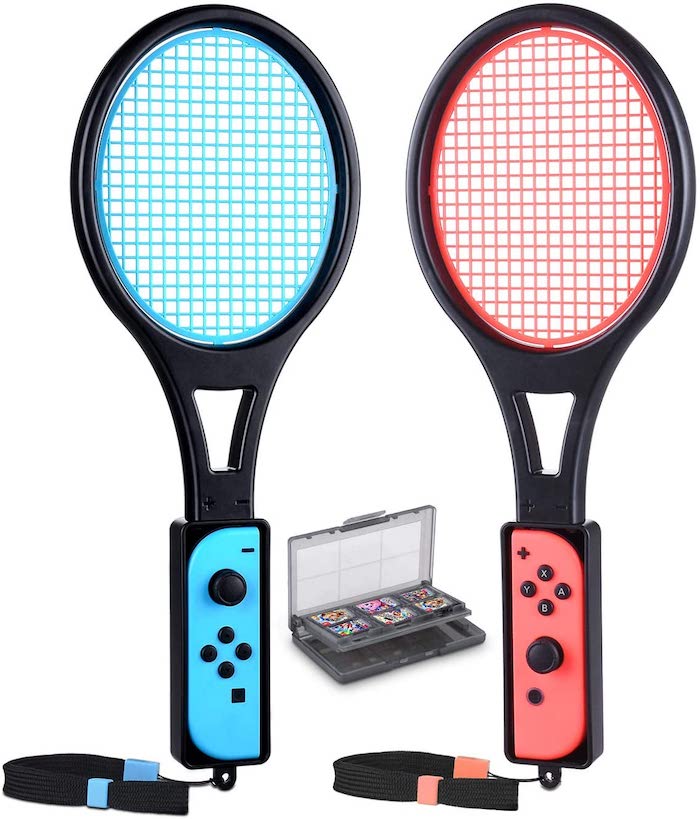 Mario Tennis Aces is one of the most popular games on the Switch and is the spiritual successor to all previous Mario Tennis titles. To make the most out of this standing title, you need to fully commit by grabbing a pair of Joy-Con-based tennis racket accessories. Each included racket has space for a single Joy-Con ensuring that two players can play together or against each other. Adjustable wrist straps ensure you won't "accidentally" throw your racket and Joy-Con against a room. The racket is solid and durable and perfect for finding an immersive Mario Tennis Aces experience without leaving your home.
6. Nintendo Labo Blaster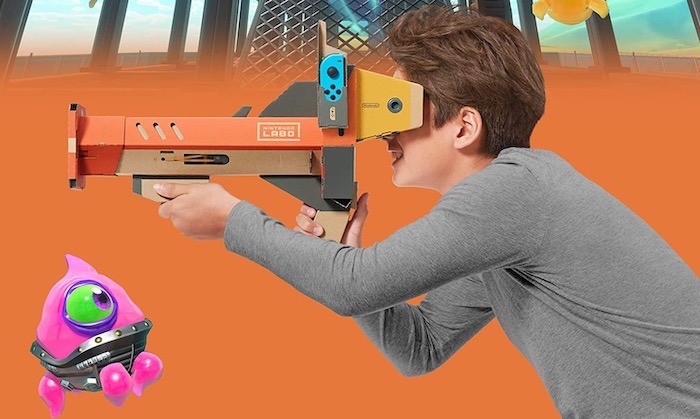 When Nintendo's Labo first launched, it was an eye-opening experience about how cardboard and video game consoles can naturally fit together. In the case of the Blaster and Starter Set, that sense of wonder continues with a family-friendly title for the original Nintendo Switch. Integrating both virtual reality and a cardboard-based blaster, the game is friendly enough for children ages 6 and up all while immersing them in an hours-long experience Xbox and PlayStation cannot match.
7. Skull & Co GripCase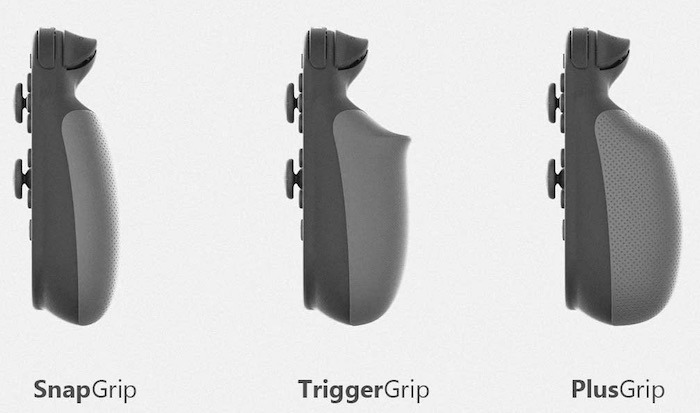 The full-sized Nintendo Switch unit is perfect for portable gaming and it remains so to this day. However, hours of gaming can often require a little bit of ergonomic help. Enter the Skull & Co. GripCase. This dockable grip adds a very comfortable set of interchangeable grips to fit all hand sizes for extra comfort. Enlarged triggers for ZR/ZL offer better control, especially when paired with a soft TPU material that just feels comfortable. Best of all, the Switch still fits in the dock for charging and desktop gameplay with the case on.
8. SteelSeries Arctis 1 Wireless Headset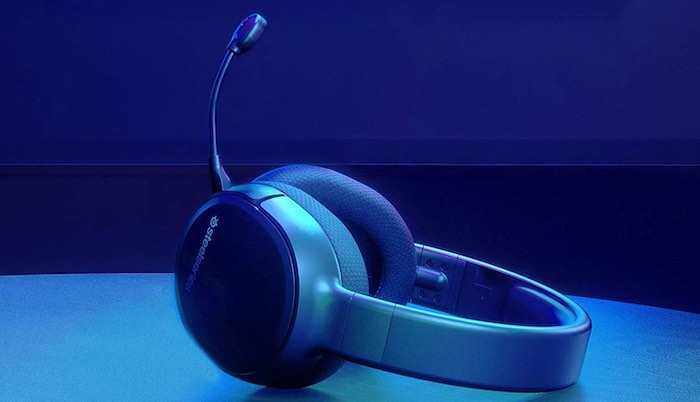 Multiplayer gaming on the Nintendo Switch is a lot of fun in person, but don't forget playing with friends and family from around the globe. For that, the SteelSeries Arctis 1 wireless headset is an ideal solution for conversing with people anywhere, anytime. Using a 2.4GHz USB-C dongle, the Arctis instantly connects to your Switch and Switch Lite in both portable mode and, for the former, in docked mode as well. The noise-canceling headphones ensure everyone will hear you clearly and with 24-hour battery life, gameplay can last as long as you want.
9. HyperDrive 60W Switch Dock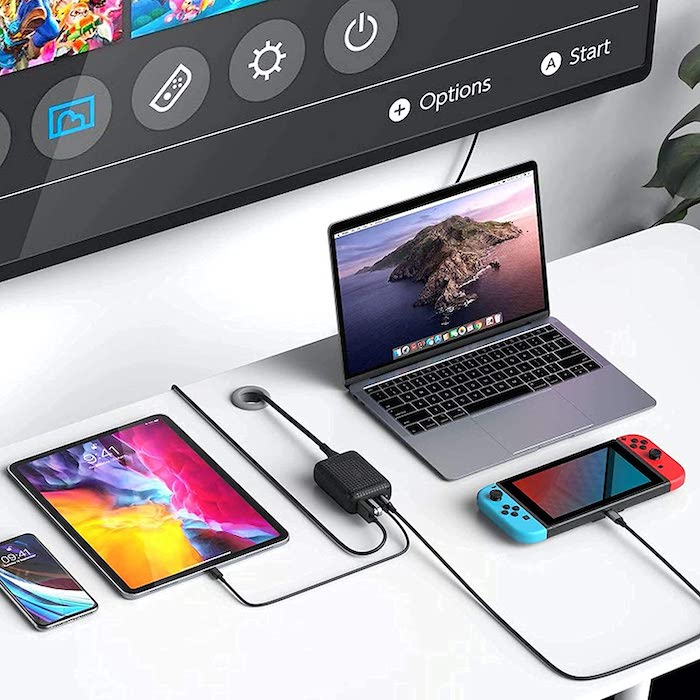 The dock is bulky and not terribly portable. Instead, look to the HyperDrive 60W Switch Dock for your portable needs. Roughly the size of a deck of cards, the HyperDrive connects to the Switch via USB-C and can output a signal thanks to its 4K/60Hz HDR-capable HDMI connection. You can now play on the big screen without the official dock. It's an expensive dock alternative to be fair, but taking something this size on the go to play the full-size Switch on a big screen while traveling, it's worth every penny. 
That is plenty of accessories you can get for your Nintendo Switch. Have we missed out anything else?