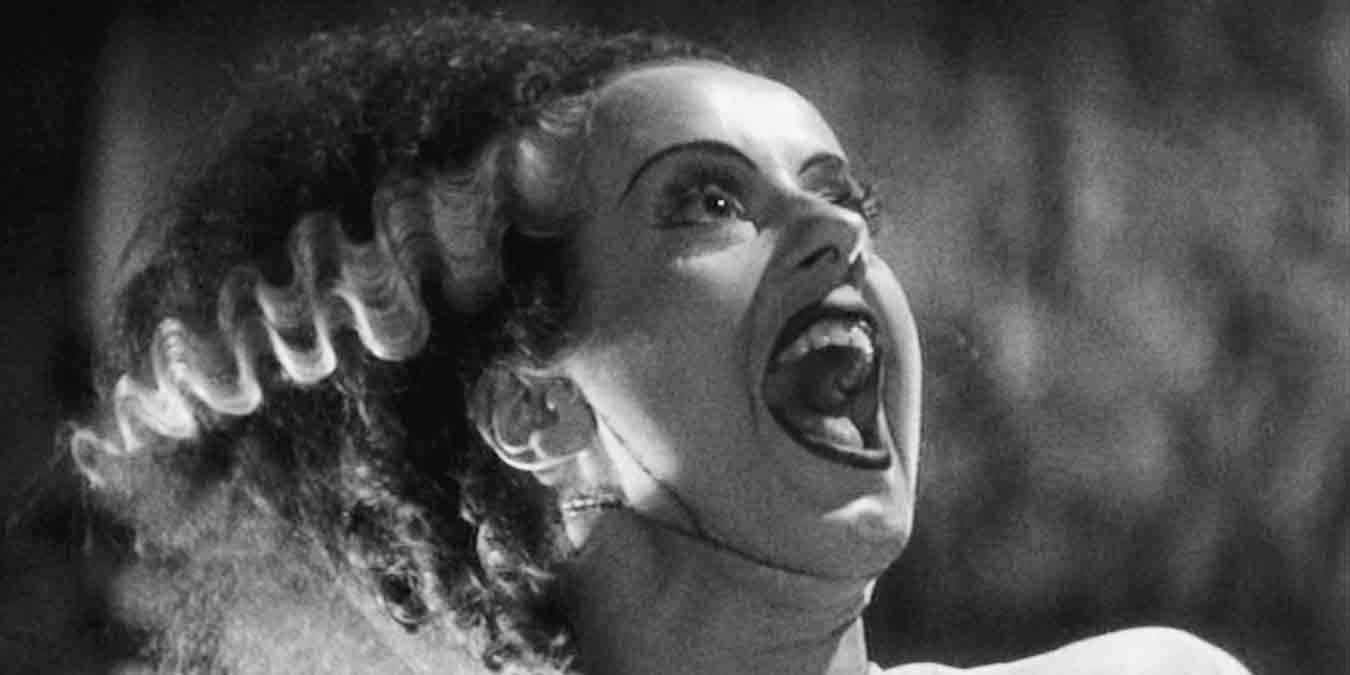 They say the classics never die, which is especially apt when the classics in question involve monsters like Dracula, Frankenstein and The Mummy. Sure, the latest horrors may have all the tricks to make you jump out of your seat and induce the kind of creeping dread that haunts you for weeks, but there's a charm to classic monster movies that just make them an eternal delight to watch.
Want your horror to be a bit more cerebral? Check out these smart horror movies to watch online this Halloween. Or these Folk Horror movies.
1. Dracula
Watch on: Peacock | Tubi |Amazon Prime (rental) | Apple TV (rental)
Bela Lugosi pioneered the style of Dracula we know today. He was unfortunately typecast after this, but no one played the count quite as captivatingly as Lugosi. Unable to escape his character, even in death Lugosi was buried in one of his Dracula capes.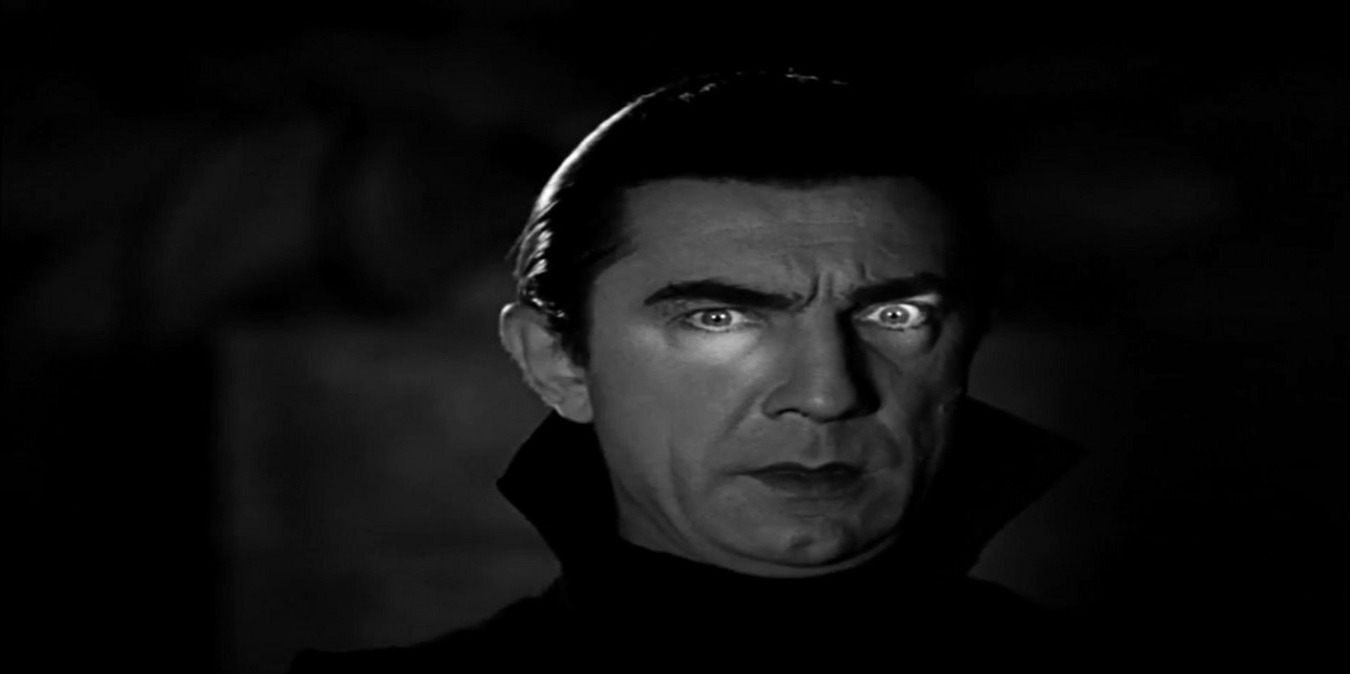 The film follows Bram Stoker's book pretty closely with real estate agent Renfield, played by the magnificent Dwight Frye, falling under the count's spell and protecting him on the voyage to London. While there, Dracula encounters two young women and Van Helsing. Although the flying bats are no technical marvel, it was the 1930s after all; seeing the original Dracula is a must for vampire movie fans.
2. Frankenstein
Watch on: Peacock | Tubi | Amazon Prime (Rental) | YouTube (rental)
Coming out the same year as Dracula, Frankenstein was green-lit because of Dracula's success, and the success of both films are the reason Universal Pictures has a catalogue of classic monster movies at all.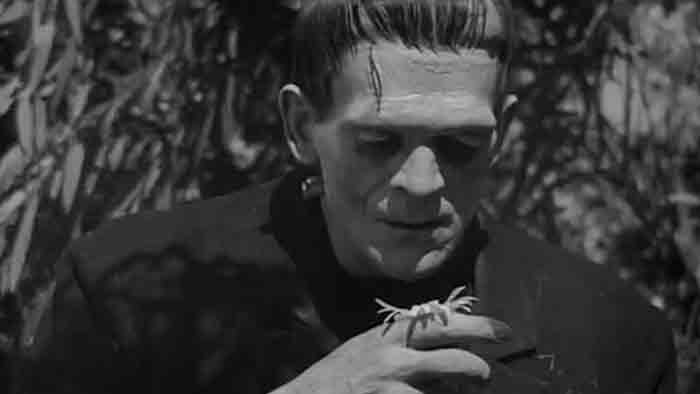 Bela Lugosi was originally supposed to play Frankenstein's monster, but turned down the role, which introduced us to another famous face from this era, Boris Karloff. While this movie doesn't adhere very closely to Mary Shelley's novel, there are still lots of classic cinematic moments like the famous "IT'S ALIVEEEEE!" moment, which doesn't appear in the book. The movie also features Dwight Frye, again, as the assistant to Dr. Frankenstein (Talk about type-cast).
3. The Bride of Frankenstein
Watch on: Peacock | Tubi | Amazon Prime (rental) | Apple TV (rental)
The Bride of Frankenstein from 1934 brings back Karloff's legendary monster performance and adds Elsa Lanchester long before her Katie Nanna part in Mary Poppins.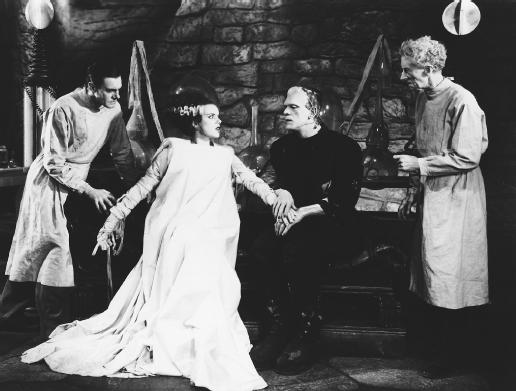 Lanchester plays the Monster's new companion and lady love, also built out of dead body parts. Sadly, she doesn't get a ton of screen time, appearing mainly at the end and very beginning of the movie. The rest of the film centers around the original monster's loneliness and pressuring Frankenstein to create him a mate. It is a lot of fun to see where the initial story goes.
4. The Mummy
Watch on: Peacock | Tubi | Amazon Prime (rental) | YouTube (rental) | Vudu (rental)
While the Brendan Fraser version holds a special place in many of our hearts, it's interesting to see how it compares to the original with the king of monsters, Boris Karloff. Karloff stars as Imhotep, a cursed mummy awoken by someone reading an ancient scroll.
The pace is slower as ten years pass before he finds his reincarnated love, played by the beautiful Zita Johann. He plans to kill her and resurrect her so they can live together forever. Her original death is much less dramatic than in the 1999 version, but the mummy's punishment is just as horrific. Karloff's mummy is not nearly as sexy as the 19999 version's Arnold Vosloo, admittedly, but he still gives an intriguing performance.
5. The Invisible Man
Watch on: Peacock | Amazon Prime (rental) | YouTube (rental) | Vudu (rental)
Claude Rains, of Casablanca and Notorious fame, starred first as the Invisible Man in 1933. This movie has pretty sweet special effects, especially given the time it was made. You are easily convinced of his invisibility from the start, and seeing him unwrap his head is a classic moment.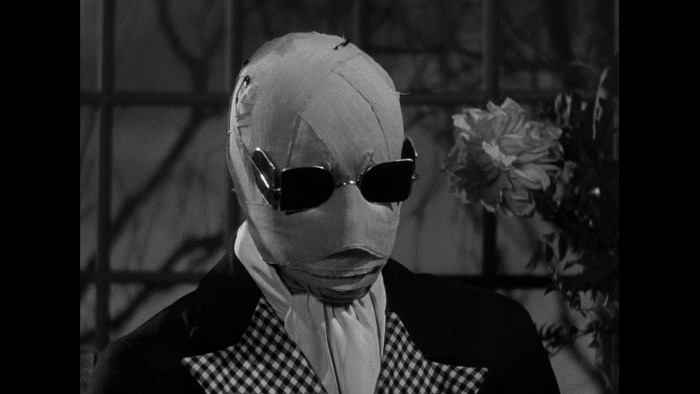 Although redone, the original is interesting to watch as the scientist struggles to find a way back to visibility. The murderous streak is still there as he descends further into madness. There is also a surprise for fans of Titanic. Gloria Stuart, who plays old Rose in Titanic, stars as the leading lady in this film at just 23 years old.
6. Phantom of the Opera
Watch on: Vudu | YouTube (rental) | Apple TV (rental)
The Invisible Man himself, Claude Rains, also stars as the Phantom of the Opera in this first remake of the 1925 movie. This version was made in 1943 and also features operatic singer Nelson Eddy as Anatole. Seeing Eddy here is a treat, and he does a great job in his role.
The story is loosely based on the 1925 film adaptation and the novel by Gaston Leroux. The cool thing about it is that it's the first adaption of this story to be filmed in Technicolor and the only one of all of the classic Universal horror films to win an Oscar (for Art Direction and Cinematography). This film is an excellent version of the famed phantom who champions a young opera singer.
7. Creature from the Black Lagoon
Watch on: Tubi | Amazon Prime (rental) | Vudu (rental) | Apple TV (rental)
Filming in 3D was super popular in the early 1950s, so this movie followed suit. Unfortunately, the craze had peaked in 1953 and was on the decline in 1954 by the time this movie came out. Because of that, many people at the time actually did not get to see it in its 3D glory. This movie is still shown at midnight showings with the 3D option, which is really cool to watch.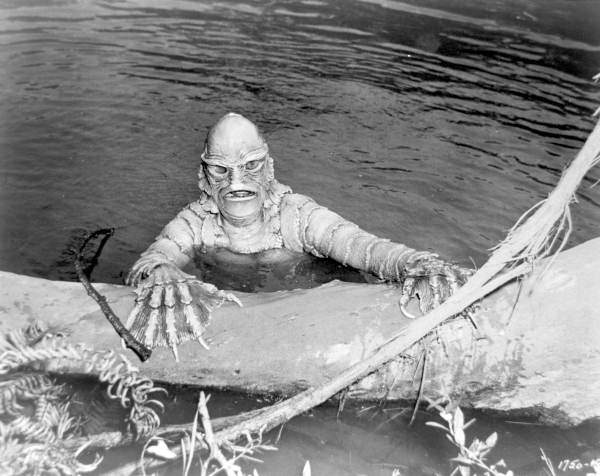 It features a creature, commonly referred to as the Gill-man, who scientists are after so they can study him. He gives them a lot of trouble and even kidnaps one of them named Kay, played by Julie Adams. The film is riddled with suspense and is perfect if you're after a weirder type of monster movie.
8. The Wolfman
Watch on: Peacock | Amazon Prime (rental) | YouTube (rental)
If you were to distill this list down to four classic monsters the first three are surely Dracula, Frankenstein's Monster, and the Mummy. The list wouldn't be complete however, without a Werewolf. Brought to life in 1941 by Lon Chaney Jr. in The Wolfman.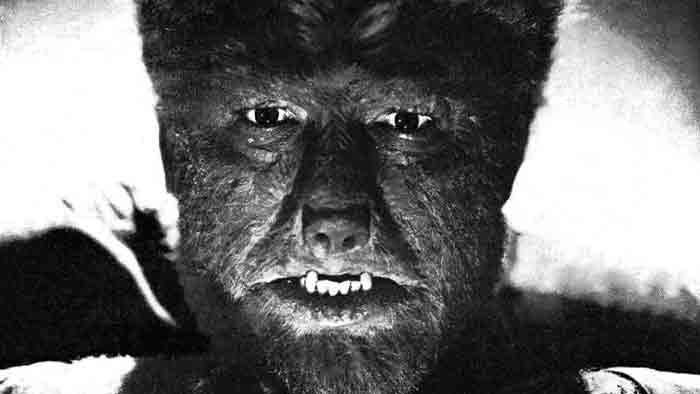 While it is technically Universal's second Werewolf movie, the first being Werewolf of London in 1935, The Wolfman is the one standing the test of time as a classic (check out other noteworthy Werewolf movies in our list here). One of the most famous aspects of this film by far is the make-up FX used to create the Wolfman look. While most stories about the process have been greatly exaggerated, the real story does involve toxic grease paint, gluing yak hair to his face, and sitting entirely motionless while the entire film crew goes on break. If you have no other reason to watch this movie, watch it out of respect for Lon Chaney's ghost.
9. Frankenstein Meets the Wolf Man
Watch on: Peacock | Amazon Prime (rental) | Vudu (rental) | Apple TV (rental)
One of the few things better than a monster movie is a monster-duo movie! While Lon Chaney Jr. reprises his role as the wolf man, Boris Karloff is absent, although his character is there. Replacing Karloff is Bela Lugosi (of Dracula fame) who was originally supposed to play the monster in 1931. The depiction of Frankenstein's monster isn't quite right, although Lugosi – bless him – does try his best.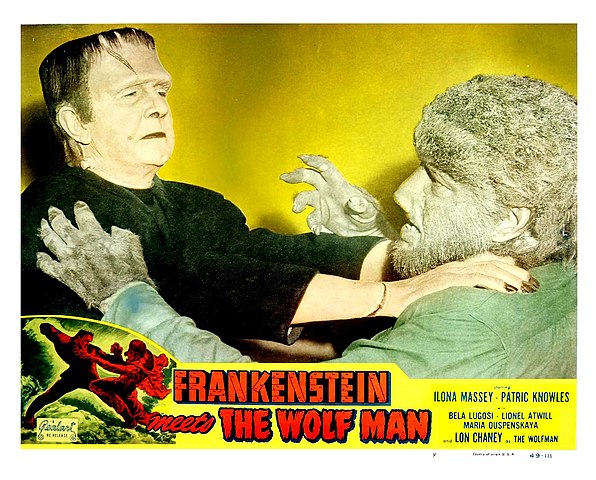 The story here centers around the return of the Wolf Man, who seeks out a way to end his murderous transformations by looking for Dr. Frankenstein, only to find that he's no longer alive. Luckily, his daughter Elsa is there to help the wolf man out.
10. Son of Dracula
Watch on: Peacock | Tubi | YouTube (rental) | Google Play Movies
Lon Chaney, Jr., wearing significantly less yak hair, shows up here as Dracula's son Count Alucard. This one is a follow-up featuring another monster movie heavyweight. It also would have been interesting if the first Dracula movie starred Lon Chaney's father, but he died and was replaced by Bela Lugosi. One of the best things about this film is that it features the first man-into-bat transformation on film.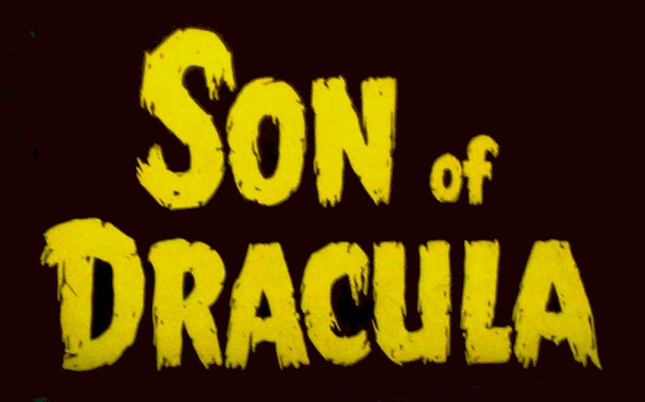 The plot follows Katherine, played by Louise Allbritton, who is obsessed with the idea of eternal life. Word has it that Allbritton and Robert Paige, who plays Frank, liked to play jokes on the rest of the cast. One of these jokes included her stripping naked before entering a coffin, much to Pat Moriarity's surprise when he opened it.
11. The Mummy's Tomb
Watch on: Peacock | Vudu (rental) | Apple TV (rental)
The Mummy's Tomb is a follow-up to The Mummy's Hand from 1940, with another monster heavyweight, Lon Chaney Jr., taking over as Kharis the mummy.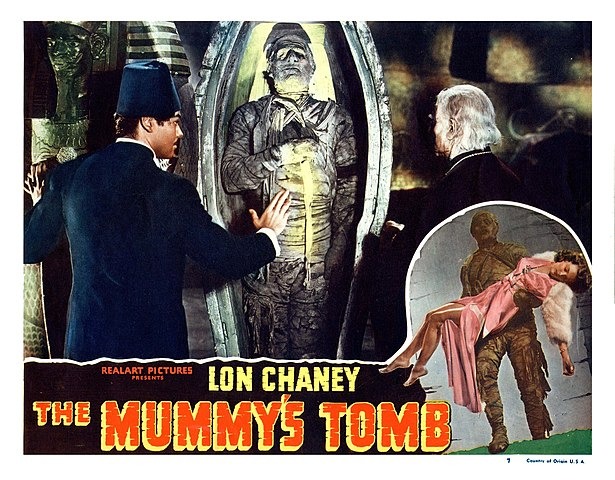 It's good fun seeing these classic monster veterans play more than one monster in these movies! Chaney Jr. had just renewed his contract with Universal, and would go on to play Kharis in two more sequels, The Mummy's Curse and The Mummy's Ghost.
This story sends the mummy on a journey of revenge against the family that defiled his beloved Princess Ananka's tomb. Take some time and go through all of the mummy movies. They're worth it!
12. King Kong
Watch On: Amazon Prime
1933's King Kong epic was a stop-motion masterpiece which, while far less shiny than Merian C. Cooper and Ernest B. Schoedsack's adaptation, remains one of the best classic monster movies going. While the premise is surprisingly meta – a film crew journey into the wilds searching for remarkable footage and not only discover dinosaurs but a fifty-foot gorilla. Over the years, the size of Kong has escalated with each incarnation. 2007's Kong: Skull Island saw him standing at an impressive 104 feet, while 2021's Godzilla vs. Kong saw the legendary gorilla reach 337 feet.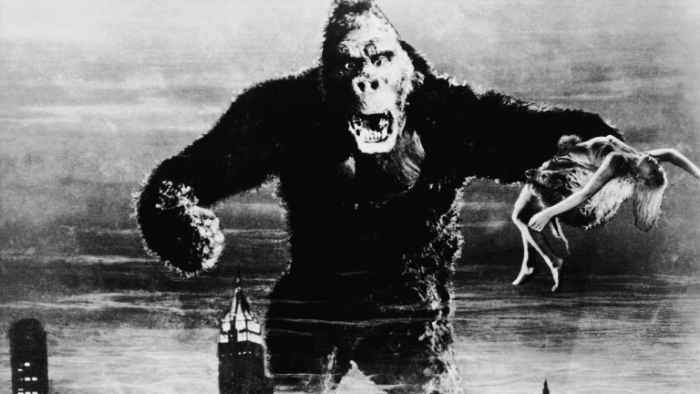 Yet King Kong is more than just a giant-sized gorilla. He's so terrifying because he has a fully developed and multi-faceted personality. He feels love, rage, and sadness. He falls in love with a human woman and fights a T-Rex to save her. When he's kidnapped and taken to New York, he's bewildered. Robbed of any familiar context, attacked, captured, and abused, he's a juggernaut ploughing through the city, yet he's not a force of evil, unlike the beasties in many classic monster movies.
His defeat is necessary for preserving human life, yet there's nothing to celebrate, no sense of achievement or victory. Instead, we're left with a powerful cautionary tale about the dangers of human hubris and how it can destroy innocent creatures.
If you are looking more recent horror movies, check out these horror movies on Now TV. Or grab your horror-loving friend a great Halloween gift.