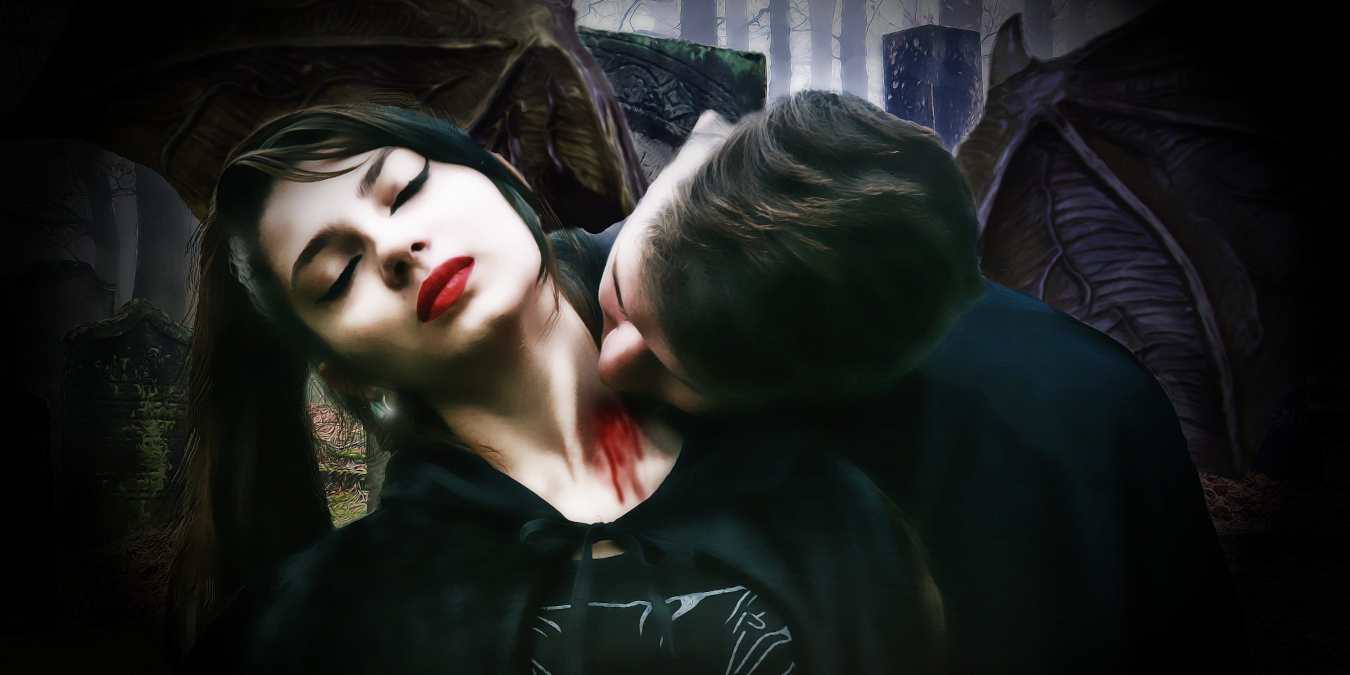 Vampire movies can be really hit-and-miss, but some are truly inventive and enjoyable to watch. Many of them stem from classic novels such as Bram Stoker's Dracula, John William Polidori's The Vampyre, Sheridan le Fanu's Carmilla, and Théophile Gautier's La Morte Amoreuse (The Dead Woman in Love), that broke new ground and gave us terrifying, goofy or sexy creatures. From the classics to the more recent, the bloody to the sparkly, the dark to the comedic, we have ranked eight of the best vampire movies and where to find them.
8. Twilight
Watch on: Netflix (subscription) | Amazon Prime Video (Rent/Purchase)
Does the teeny acting leave something to be desired? Sure, but what's cool about this series is that the books gave us a new interpretation of vampires that we hadn't really seen before. While sparkly vampires may seem kind of silly, these movies are light-hearted and easy to watch.
The story follows Bella as she moves in with her father in the small town of Forks. She meets the brooding and moody Edward when she starts school and is immediately drawn to him. Through a Google search, she realizes that he is a vampire, but she's already in love with him, so what can she do but put her heart and jugular at risk?
7. Underworld
Watch on: Hulu (subscription) | Netflix (subscription) | Amazon Prime Video (Rent/Purchase)
Before Twilight brought werewolves and vampires together, Underworld did it five years earlier in 2003. Here, the two groups are still enemies, but in a Romeo and Juliet type move, two people from these immortally opposing factions fall for each other.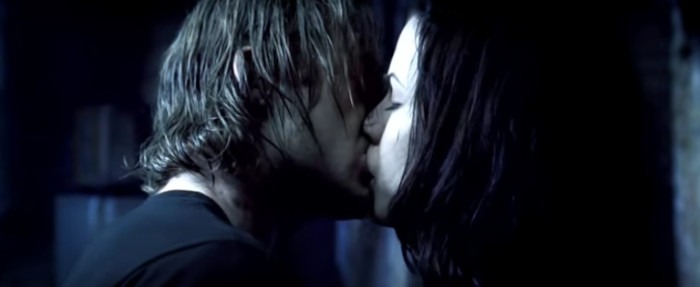 The story follows vampire Selene, played by Kate Beckinsale, who seeks out Michael, played by Scott Speedman. She gets to him before her werewolf enemies but soon finds herself falling in love with him. It seems doomed from the start, but it pulls you into its unique fantasy world.
6. Buffy the Vampire Slayer
Watch on: IMDB (free) | Amazon Prime Video (Rent/Purchase)
This film is interesting just to see where the hit TV show came from. There was just one person, Seth Green, who actually appeared in both the show and the movie. He had a much larger role on the TV show as Willow's boyfriend, but you can also spot him as an uncredited vampire in the movie.
The film is pretty cheesy and not as serious as the show, but that adds to its charm. It is still centered on Buffy Summers, who discovers her destiny to slay vampires. Screenwriter Joss Whedon was frustrated that his story was turned into something lighter, which could well be what spurred him to write the show later on.
5. Queen of the Damned
Watch on: Hulu (subscription) | Amazon Prime Video (Rent/Purchase)
This 2002 movie acts as a loose sequel to Interview with the Vampire. It features the character Lestat, who becomes a rock star, and wakes up the vampire queen, played by Aaliyah. Tragically, she died in a plane crash before the movie was completely wrapped up. Her brother actually lent his voice to help with some overdubbing of her voice.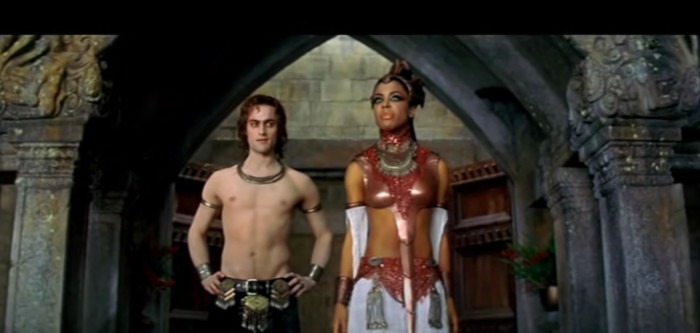 This time around, Stuart Townsend plays the louche vampire Lestat. Tom Cruise was asked to reprise his role, but he declined. The film does retain some of the dark feel of the original, although it is hard to reconcile this Lestat with Tom Cruise's excellent original. The story is interesting as a standalone movie, though.
4. Abraham Lincoln: Vampire Hunter
Watch on: Amazon Prime Video (Rent/Purchase)
While this movie often gets overlooked, it's a worthy addition to this list. I read the novel by Seth Grahame-Smith and was really excited when this movie came out. That said, there are some omissions, such as the Edgar Allan Poe character not featuring in the movie.
The title is pretty self-explanatory. It is about US president Abraham Lincoln, who finds out the existence of vampires and makes it his mission to get rid of them. Benjamin Walker, who plays Lincoln, trained extensively with an axe so he could do his own stunt work. The vampires mixing in with real historical events like Lincoln's rise to the presidency make this a unique vampire movie.
3. Nosferatu
Watch on: Tubi (free) | Amazon Prime Video (Rent/Purchase)
You may not think that they could do horror so well in 1922, but this film would prove you wrong. The costume for Count Orlok is terrifying with the iconic sharp teeth and nails, but the character is only in the movie for less than nine minutes of screen time. It is also the origin of the concept that sunlight is lethal to vampires.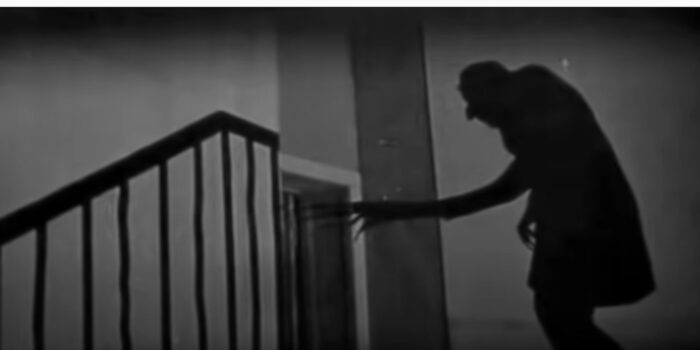 Director F.W. Murnau changed the ending of the film to differ from Bram Stoker's novel, so he could say it was different enough and not get sued. Despite this, a lawsuit presented by Stoker's widow had all of the prints and negatives destroyed. Thankfully, it was later found in second-generation reels in other countries.
2. Dracula
Watch on: Peacock (free) | Amazon Prime Video (Rent/Purchase)
Heading back to the original Dracula from 1931 is essential when writing about vampire movies. Bela Lugosi's style is iconic, and many have imitated him in later movies. His line delivery influenced many other Dracula interpretations, and he will always be remembered as the actor everyone is measured against.
This movie follows Dracula's journey to London, where he encounters people to bring under his spell and change into vampires themselves. He succeeds in enslaving his realtor then turning one woman before setting his sights on the next victim. Soon, Van Helsing is brought in to combat him and lend his expertise to defeat this undead monster.
1. Interview with the Vampire
Watch on: Amazon Prime Video (Rent/Purchase)
Yep, it just had to be. Interview with the Vampire is the best vampire movie out there.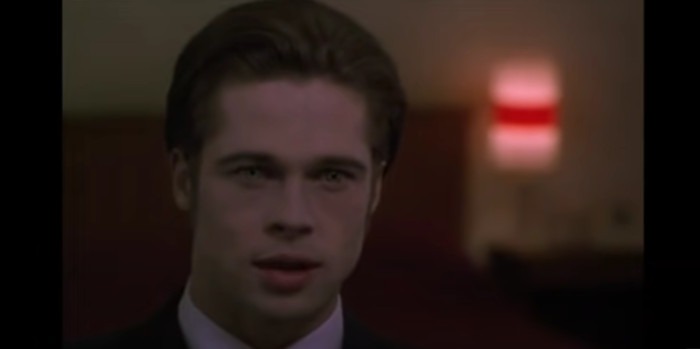 Based on a book by Anne Rice, who was very happy with the film and deemed it a masterpiece, the story follows Louis, played by Brad Pitt, telling the story of his vampiric life to a biographer, played by Christian Slater. We travel back through the centuries to when he was turned by Lestat, played by Tom Cruise. The two become companions despite Lestat's violent tendencies. He even turns a child to get Louis to stay.
What makes this movie so great is that it gives us three compelling characters with three very different angles on vampirism. Lestat revels in the power and bloodlust, Louis has moral issues with it and resists fully embracing it, and the third, Claudia (played by a young Kirsten Dunst) has the mind of the woman, but the body of a child. They all face and deal with their existence in different ways. The storyline also spans a gloriously large amount of time, so you get to see them spanning different eras.
Whether you are looking for classic vampire, something dark, something romantic, or historical fiction, you are sure to find one you like in the list above.
If horror is your thing, check out these classic monster movies on Peacock or the 9 best horror podcasts.